Serruria decipiens R.Br.
Family: Proteaceae
Common names: sandveld spiderhead
Introduction
The Sandveld spiderhead is a small rounded fynbos shrub with clusters of sweetly scented, creamy white flowers in spring; it is well suited to fynbos gardens and gardens on the sandy flats.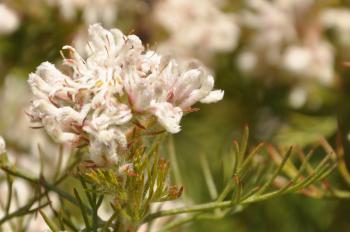 Description
Description
Serruria decipiens is a small rounded shrub that grows from 0.6 to 1 m tall and 0.5 m wide, with a single main stem. The leaves are finely dissected, curved upwards and hairless when mature, from 30–45 mm long and 15–20 mm wide. A very short, thick penduncle (flower stalk) bears up to 3 rounded flower heads, up to 25 × 30 mm, and each flower head is made up of 5–10 headlets of 6–10 flowers. The flowers are creamy white and sweetly fragrant. Flowering time is winter–spring (July–October). Seeds are released within 2 months of flowering.
Conservation Status
Status
According to the website http://redlist.sanbi.org, accessed on 19 November 2015, Serruria decipiens is Vulnerable (VU). It has lost 40 % of its range and is estimated to have lost at least 30% of its population. This species is threatened because it continues to lose its habitat due to urban and agricultural expansion, too infrequent fires, groundwater extraction, invasive alien plants and overgrazing. Its habitat continues to be degraded and lost, its population trend is decreasing and it is estimated that its population will be reduced by a further 30 % in the next 20 years. It is still common in the northern part of its range in scattered to dense colonies.
Distribution and habitat
Distribution description
Serruria decipiens is endemic in South Africa, specifically in the Western Cape. It occurs in Sandveld and Sand Fynbos, on sandy flats and sandstone slopes mainly along the west coast from Olifants River Mountains to the Cape Flats of Cape Town, including Hopefield and Piketberg Mountains. This species prefers winter rainfall and frost-free conditions.
Derivation of name and historical aspects
History
The genus Serruria was named after Dr James Serrurier, who was a professor of botany at Utrecht in the Netherlands in the early 18th century. The name decipiens means 'deceiving', from the Latin decipio, 'to cheat, deceive, mislead, dupe or trap or to elude or escape notice'. But how or why it earned this name is not known.
Serruria is a genus of flowering plants in the family Proteaceae, endemic to South Africa and consists of 56 recorded species.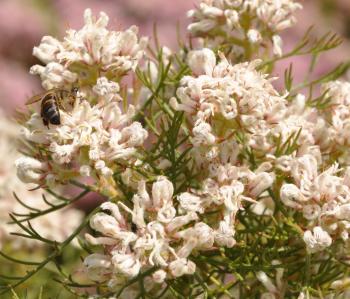 Ecology
Ecology
Serruria decipiens plants are killed by fire and do not resprout, although there is a resprouting variant that may be a new species. Resprouters are not killed by fires, although the above-ground parts of the plant are burnt, new shoots develop from the rootstock.
The seeds have an elaiosome at the base, an oily growth on the seed that is attractive to ants and contains nutrients for them. The seeds drop about two months after flowering, and are carried off by ants to their nests, where they consume the elaiosome, but leave the rest of the seed uneaten. The seeds survive underground, safe from fires and other predators like mice, and germinate after a fire has swept through the area. This method of seed dispersal is known as myrmecochory.
This plant only occurs in the Fynbos Biome. It is adapted to nutrient-poor sandy soils, mild rainy winters and hot, dry, windy summers. Its flowering season is during the rainy winter and spring.
This Serruria species is visited by, and probably pollinated by, the Honeybee, Apis mellifera.
Uses
Use
Serruria decipiens is used for display purposes at Kirstenbosch National Botanical Garden. It is a decorative garden shrub, well suited to Sandveld and sandy Fynbos gardens. There are no medical properties or medicinal uses that are associated with this plant.
Growing Serruria decipiens
Grow
Serruria decipiens prefers well-drained (sandy), acidic soils and sandstone slopes where there is free circulation of air. It is well suited to Fynbos and Sandveld gardens, and gardens on the sandy flats. Other serrurias such as S. aemula and S. glomerata,as well as other members of the Proteaceae such as Protea scolymocephala, P. cynaroides and Mimetes cucullatus, are good companion plants. The plant is in flower in winter, spring and early summer. Prune after flowering to increase the number of flowering branches. Regular pruning and collection of cuttings from this plant keeps it healthy and prolongs its life.
Propagate by cuttings and seed. Take semi-hardwood cuttings in late summer and in autumn (December to March). Use heel cuttings and tip cuttings and dip them in a suitable rooting hormone to promote rooting. A good rooting medium for this plant is a mixture of milled bark and polystyrene in ratio of 1:1. Plant the cuttings in a tray and treat with a fungicide to prevent diseases. Keep cuttings in a warm environment with good aeration e.g. well-ventilated greenhouse, to allow rooting to take place. Rooting takes seven to eight weeks. Cuttings must be hardened-off for 14 days in a shade environment (50 % shade) and transplanted into 1 kg bags in a soil mixture of milled bark and sand fynbos mix in ratio of 1:1. After 14 days cuttings must be moved to full sunlight.
Sow seeds in a well-prepared medium with good drainage. Medium must be a mixture of 1 part milled bark and 1 part of sand. Sow seeds in autumn (April or May) when the days are warm and nights are cool. Transplant seedlings into 1 kg bags and keep them under shade to harden them off. Treat seedlings with fungicide to prevent diseases.
Plant Serruria decipiens into the garden during the rainy season (autumn–winter). Choose a spot in full sun, with good air movement and well-drained, acidic soil. Use a mulch of well-rotted compost when plants are fully established to keep roots cool during summer and discourage weed growth.
References
Brown, N.A.C. & Duncan, G.D. 2006. Grow fynbos plants. Kirstenbosch Gardening Series. South African National Biodiversity Institute, Cape Town.
Manning, J. & Goldblatt, P. 2012. Plants of the Greater Cape Floristic Region 1: the Core Cape Flora. Strelitzia 29. South African National Biodiversity Institute, Pretoria.
Manning, J. 2007. Field guide to Fynbos. Struik Publishers, Cape Town.
Rebelo, T. 1995. Proteas, a field guide to the proteas of southern Africa . Fernwood Press, Cape Town.
Credits
Zitobile Sikova and Alice Notten
Kirstenbosch National Botanical Garden
December 2015
Plant Attributes:
Plant Type: Shrub
SA Distribution: Western Cape
Soil type: Sandy
Flowering season: Spring, Winter
PH: Acid
Flower colour: White, Cream
Aspect: Full Sun
Gardening skill: Average
Special Features:
Drought resistant
Fragrant
Feeds honeybees
Horticultural zones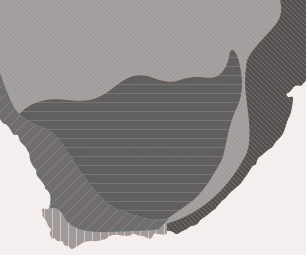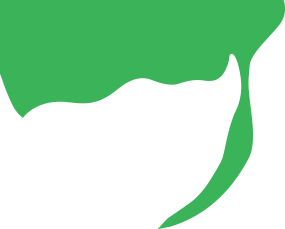 Zone 1 Coastal summer rainfall, frost free
Zone 2 Coastal winter rainfall, frost free
Zone 3 Winter rainfall Karoo, light frost
Zone 5 Bushveld summer rainfall, Light frost
Google QR Code Generator