Watsonia humilis Mill.
Family: Iridaceae
Common names: waxy watsonia (Eng.); waspypie (Afr.)
Introduction
Watsonia humilis is a beautiful late-spring flowering cormous plant endemic to the southwestern Cape. Although highly threatened in the wild, successful cultivation is easily achieved in suitable conditions. Pink and purple forms of Watsonia coccinea are frequently misidentified as W. humilis.
Description
Description
This winter-growing, summer-dormant plant grows to 300mm high, and has a round, offset-forming corm surrounded by brown, finely netted outer tunics and coarser inner tunics. It has a fan of 5-6 light green, lance-shaped leaves with slightly undulate margins. The brownish-pink flower stem bears a spike of 6-12 upward-facing mauve, pinkish-mauve, white, or pink-flushed white flowers with long, moderately curved perianth tubes and flared tepals. The stamens have prominent dark brown or blue anthers and purple or cream pollen. The ripe fruit is an erect, hard, oblong capsule containing light brown, winged seeds. Flowering takes place from late September to early November.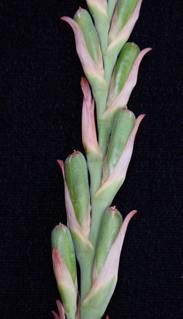 Conservation Status
Status
Watsonia humilis is a protected species. Its Red List status is Critically Endangered (CR), which means that the best available evidence indicates the species is facing an extremely high risk of extinction in the wild. It was once common and fairly widespread in the southwestern Cape but has lost almost all its habitat to agricultural, industrial and urban expansion. It is now confined to just two widely segregated, remnant populations, one of which is continuing to decline due to invasive alien plants, the other to continued urban expansion.
Distribution and habitat
Distribution description
Watsonia humilis is endemic to the Fynbos Biome in the southwestern Cape. Its distribution used to be from Malmesbury to the False Bay coast but in the last decade has diminished drastically and it is currently only known from one locality near Wolseley in the Upper Breede River Valley and another near Gordon's Bay east of Cape Town. It occurs in colonies on seasonally inundated lowland flats and lower hill slopes in fertile stony clays and coarse sandy or loamy soils, in Breede Shale Renosterveld and Swartland Granite Renosterveld.
Derivation of name and historical aspects
History
The Scottish botanist Philip Miller (1691-1771) established the genus Watsonia in 1758 to honour the English naturalist and physician, Sir William Watson (1715-1787). Watsonia humilis was first described by Philip Miller in the 8th edition of The Gardener's Dictionary , published in London in 1768. The specific name humilis is descriptive of the short stature of the plant, but it is by no means the shortest member of the genus, as that distinction belongs to W. minima, an orange-red-flowered species from the Riviersonderend Mountains, whose flowering plants are sometimes as short as 100mm. A synonym of the white form of Watsonia humilis is Watsonia roseo-alba.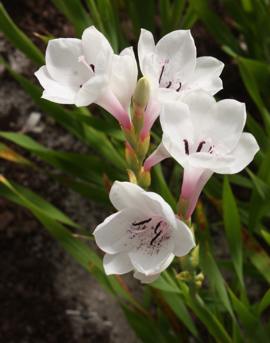 Historically, the specific name humilis has often been misapplied to pink and purple forms of Watsonia coccinea, which are superficially similar. This has led to a lot of confusion, which continues at present. Watsonia coccinea also occurs in the southwestern Cape, from Malmesbury to the Cape Peninsula and east to Bredasdorp, but differs mainly in having a longer, strongly curved perianth tube, obovate (inversely oval) tepals and the upper tepal usually forms a hood over the anthers. In addition, it favours different habitat on moist sandstone flats. The common name `waspypie', which is sometimes applied to W. humilis, actually refers to W. coccinea .
The genus Watsonia has 52 species and is endemic to South Africa, Lesotho and Swaziland. It comprises winter-growing, summer-growing and evergreen members and its main centre of diversity is in the southwestern part of the Western Cape. One of the best-known species in this area is the pink or mauve W. borbonica subsp. borbonica which is seen flowering in large colonies after fires. The pure white W. borbonica subsp. ardernei is a favourite garden subject and the mauve- or rarely white-flowered W. marginata has greenish-grey leaves and prominent thickened margins. Th e gigantic red-flowered W. vanderspuyiae has the largest corms, broadest leaves and tallest flower stems of all the species and W. hysterantha is exceptional in that its leaves are hysteranthous, appearing after the flowers.
Ecology
Ecology
The corms of many Watsonia species are deep-seated and often found wedged between rock crevices, a strategy evolved to obstruct access by an array of animals that feed on the tasty corms, including Chacma baboons, moles and porcupines. Those of W. humilis are not particularly deep but they occur wedged between stones in heavy clay soils, which bake rock hard in summer, making them difficult to excavate. The corms commence active growth in autumn, grow rapidly through the winter months, bloom in late spring and are dormant in summer. In midsummer, the dry capsules split longitudinally, liberating the ripe seeds by the shaking action of wind. The seeds lie dormant until germination occurs the following year after autumn rains.
The perianth tube of W. humilis contains a small amount of nectar in its base but it is not known what precisely pollinates the flowers.
Uses
Use
Watsonia humilis has no medicinal or magical uses. In ornamental horticulture, it is used to a limited extent by specialist bulb growers as a container or rock garden plant.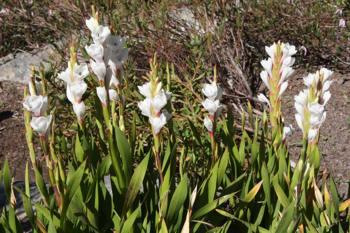 Growing Watsonia humilis
Grow
Watsonia humilis is a most rewarding subject for deep, 250mm diameter containers and rock garden pockets, their short, large-flowered congested spikes blooming for two to three weeks in late spring. It requires full sun or bright light throughout the day and a well-drained acid soil such as equal parts of river sand and finely milled bark or well-rotted compost, and heavy watering from autumn to late spring. Plant the corms in autumn (March to May) such that the top of the corm rests 15-20mm below soil level. Water the plants heavily throughout winter, approximately twice per week. After flowering and seed production, cut back the dead leaves and old flower stems in midsummer, and keep the corms as dry as possible until autumn. This species is half-hardy and can tolerate temperatures down to freezing for short periods. In cold climates it has to be grown in a cool greenhouse.
Propagation is by corm offsets and seed. Remove offsets at any time during the summer dormant period or in early autumn, just prior to planting, and at the same time, remove the old corm `stacks' that form underneath each current (uppermost) corm. Sow seeds about 5mm deep in autumn in deep seed trays or seed beds, in a well drained acid soil such as equal parts of river sand and finely milled bark or well-rotted compost. Fresh seeds germinate within three weeks. Allow seedlings to remain in their trays for two growing seasons, then lift the young corms and replant them into containers in the autumn of their third season, during which some may produce their first flowers, in ideal conditions. Snails and caterpillars sometimes feed on the leaves, and the corms may at times become infested with mealy bugs.
References
Duncan, G.D. 2002. Dwarf watsonias - ten of the best for containers and rock gardens. Veld & Flora 88: 94-98.
Duncan, G.D. 2010. Grow bulbs . Kirstenbosch Gardening Series. South African National Biodiversity Institute, Cape Town.
Du Plessis, N.M. & Duncan, G.D. 1989. Bulbous plants of southern Africa . Tafelberg, Cape Town.
Goldblatt, P. 1989. The genus Watsonia . Annals of Kirstenbosch Botanic Gardens 19. Kirstenbosch National Botanical Gardens, Cape Town.
Goldblatt, P., Manning, J., Raimondo, D. & Von Staden, L. 2013. Watsonia humilis Mill. National Assessment: Red List of South African Plants version 2013.1. Accessed on 2013/07/01.
Jeppe, B.J. & Duncan, G.D. 1989. Spring and winter flowering bulbs of the Cape . Oxford University Press, Cape Town.
Mucina, L. & Rutherford, M.C. 2006. The vegetation of South Africa, Lesotho and Swaziland. Strelitzia 19. South African National Biodiversity Institute, Pretoria.
Credits
Graham Duncan
Kirstenbosch NBG
December 2013
Plant Attributes:
Plant Type: Bulb
SA Distribution: Western Cape
Soil type: Sandy, Loam
Flowering season: Spring, Early Summer
PH: Acid, Neutral
Flower colour: Cream, Mauve/Lilac
Aspect: Full Sun, Morning Sun (Semi Shade)
Gardening skill: Average
Special Features:
Good potplant
Horticultural zones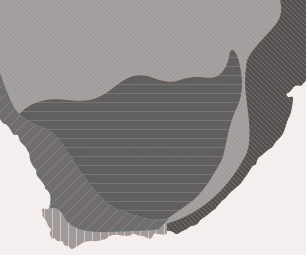 Zone 2 Coastal winter rainfall, frost free
Zone 3 Winter rainfall Karoo, light frost
Google QR Code Generator