Xylia torreana Brenan
Family: Fabaceae
Common names: hairy sand-ash (Eng.); harige sandessenhout (Afr.)
SA Tree No: 192
Introduction
An attractive deciduous tree with fragrant yellow flowers in little balls in early summer, followed by large, woody pods.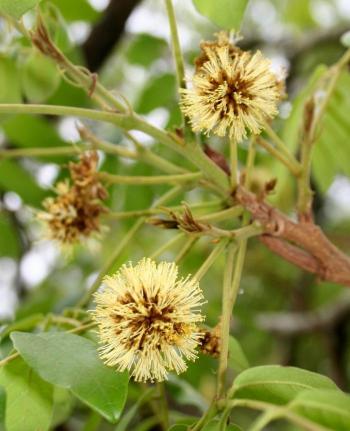 Description
Description
A small to medium-sized tree, 6–15 m tall, with an upright habit, often multi-stemmed, with an oval to spreading crown. It is deciduous, completely losing its leaves in winter. The bark is rough and dark brown; old bark becomes scabrous and grey. The leaves are compound and bi-pinnate, with 1 pair of pinnae, 50–160 mm long, carrying 4–6 pairs of large leaflets, 25–100 × 13–50 mm, on each pinna. Leaflets are narrowly ovate with a rounded or slightly cordate base, tomentose on both surfaces when young, the upper surface becoming hairless and the lower surface remaining densely pubescent. Flowers are pale yellow, fragrant, in ball-like heads, about 15 mm in diameter, in spring to early summer (September to November). The flowerheads are on short, hairy stalks in the axils of the leaves. Pods are thick, woody, broad and flattened, 90–120 mm long, covered in velvety brown hairs when young, splitting from the tip downwards, in late summer to autumn. Seeds are flat, smooth and unwinged.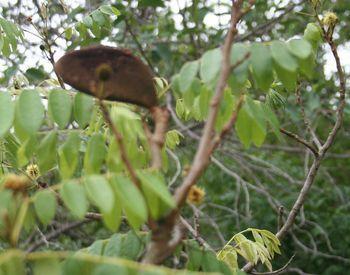 Conservation Status
Status
According to a Red List of South African plants, Xylia torreana is assessed as Least Concern (LC) and is not threatened.
Distribution and habitat
Distribution description
Xylia torreana is found growing naturally in Mozambique, Malawi, Zimbabwe and South Africa. In South Africa it occurs in the Limpopo Province, mainly in deep sands in sandveld and in deciduous woodland in the Kruger National Park.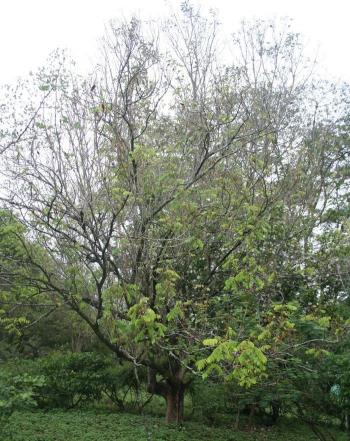 Derivation of name and historical aspects
History
The name Xylia is derived from the Greek word xylon, meaning 'wood', which refers to its strong, hard wood. This species is named after Antonio Rocha da Torre (1904–1995), a Portuguese botanist who collected plants in Mozambique and Angola in the 1940s and 1950s.
Xylia is a small genus of 9 species in the legume family (Fabaceae), with 6 species that occur in Africa south of the Sahara, 2 in Madagascar and 1 in tropical Asia. Only X. torreana occurs in South Africa.
Ecology
Ecology
A large number of bees and butterflies were observed visiting the flowers and engaging in pollinating activities. The leaves are browsed by kudu.
Uses
Use
Xylia torreana timber can be used to make furniture because of its hardness and durability. It is also good for carving, and to make artworks.
No medical uses are recorded for this tree, in South Africa.
Xylia xylocarpa is an important timber tree in Asia that is used in heavy construction and for railway sleepers. It is cultivated for its timber. The tree is also used in traditional medicine and as a source of tannin and resin.
Growing Xylia torreana
Grow
Xylia torreana is a fairly slow growing, small to medium tree in its natural habitat. Although this species is not cultivated as a garden ornamental, it makes an interesting garden specimen, for a sunny position in deep sandy soil in frost-free areas, with water in summer and a dry winter. It can be propagated from the seeds, which need to be soaked in warm water for 12–24 hours before sowing in spring or summer. Best sown in situ or in deep bags as they do not transplant well. If kept dry, the seeds can be stored for more than 3 years at ambient temperature.
References
Burrows, J., Burrows, S., Lotter, M. & Schmidt, E. 2018. Trees & shrubs of Mozambique. Print Matters Heritage
Coates Palgrave, K. 2015. Palgrave's Trees of southern Africa. Struik, Cape Town.
Global Plants, JSTOR. Torre, Antonio Rocha da. https://plants.jstor.org/stable/10.5555/al.ap.person.bm000008524 Accessed 4 December 2018.
Palmer, E. & Pitman, N. 1972. Trees of southern Africa. Balkema, Cape Town.
Plants of the World online. Kewscience. Xylia. http://plantsoftheworldonline.org/taxon/urn:lsid:ipni.org:names:23832-1
Schmidt, E., Lötter, M. & McCleland, W. 2002. Trees & shrubs of Mpumalanga and Kruger National Park. Jacana, Johannesburg.
Schmidt, L. & Lieu, N.X. 2004. Seed Leaflet No. 101. Xylia xylocarpa (Roxb.) Taub. Forest and Landscape Denmark and Vietnam Tree Seed Project. https://curis.ku.dk/ws/files/20547000/xyliaa_xylocarpa_101_int.pdf
Useful Tropical Plants, Xylia xylocarpa. http://tropical.theferns.info/viewtropical.php?id=Xylia+xylocarpa Accessed 4 December 2018.
Van Wyk, P. 1972. Trees of the Kruger National Park. Volume 1. Purnell, Cape Town.
Credits
Sephatle Evans Molekoa
Lowveld National Botanical Garden
and Alice Notten
Kirstenbosch National Botanical Garden
December 2018
Plant Attributes:
Plant Type: Shrub, Tree
SA Distribution: Limpopo
Soil type: Sandy
Flowering season: Spring, Early Summer
PH: Acid
Flower colour: Cream, Yellow
Aspect: Full Sun
Gardening skill: Average
Special Features:
Attracts butterflies
Fragrant
Useful plant
Feeds honeybees
Horticultural zones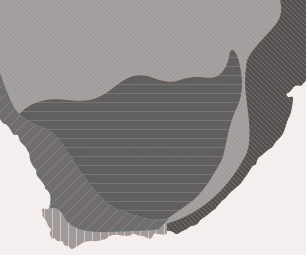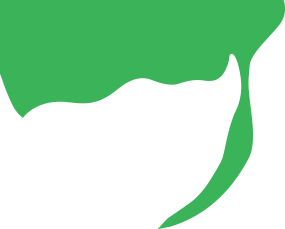 Zone 5 Bushveld summer rainfall, Light frost
Google QR Code Generator