Adenia fruticosa subsp. fruticosa
Adenia fruticosa Burtt Davy subsp. fruticosa
Family: Passifloraceae
Common names: Sekhukhune greenstem, greenstem (Eng.); sekoekoenie-bobbejaangif (Afr.).
SA Tree No: 512.5
Introduction
Adenia fruticosa is one of the succulent plants that is easily recognised by its very attractive, tuberous, swollen, green stem, sometimes splitting into several thick stems, which rapidly taper into whip-like branches. It occurs in thorny bushveld and dry savanna, in rocky areas with well-drained, sandy soils and makes an unusual, water-wise ornamental plant.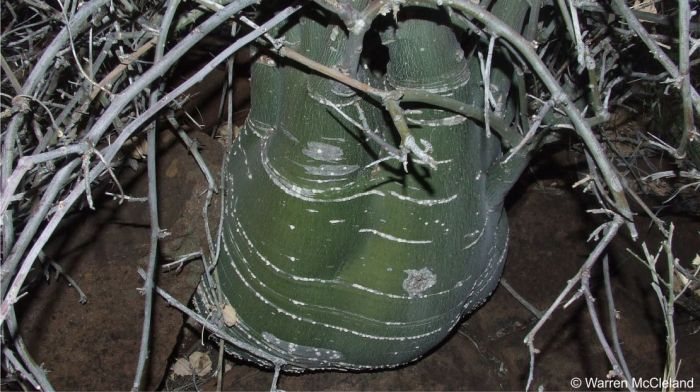 Description
Description
Adenia fruticosa subsp. fruticosa is a deciduous, climbing shrub or shrubby tree with a large, swollen caudex that grows up to 2 m tall, and climbing stems up to 6 m long. The stems climb by means of tendrils. The grey-green leaves are compound, 25–40 mm long and 15–35 mm wide, with 3 to 5 leaflets. The leaflets are rounded, ovate to obovate, hairless, smooth, with a wax-like texture on the surface.
The male and female flowers are borne on different plants. Male flowers are greenish, ranging from 13–15 mm long and 4.0–4.5 mm wide. Female flowers are characterised by a dull salmon to greenish colour, and are about 7–8 mm long and 2.0–3.5 mm wide. The seeds are enclosed inside a 3-segmented, rounded fruit capsule, 10–20 mm long and 8–15 mm in diameter, that turns orange when ripe. It flowers in early spring (August to September) and fruits in early summer (October to November).
Adenia fruticosa is split into 3 subspecies: the type subsp. fruticosa, subsp. trifoliolata and subsp. simplicifolia. They can be distinguished by geographical distribution: subsp. fruticosa occurs in Mpumalanga and Limpopo, subsp. simplicifolia occurs in Limpopo and in Zimbabwe and Botswana, and subsp. trifoliolata occurs in KwaZulu-Natal.
Conservation Status
Status
Adenia fruticosa subsp. fruticosa is Red Listed as Near threatened (NT) because it has lost about a third of its habitat and is vulnerable to continued habitat loss caused by agriculture, human settlement and mining.
Distribution and habitat
Distribution description
Adenia fruticosa subsp. fruticosa is known to be endemic to the Mpumalanga and Limpopo provinces in South Africa. It occurs from the Strydpoort Mountains to Ohrigstad and the Steelpoort River Valley. It grows on rocky slopes, sandy soils and well drained soils on dolomite, granite, and quartzite, particularly in bushveld, in the savanna and grassland biome, which is characterised by rainfall in summer.
The subsp. simplicifolia occurs in Limpopo north of the Soutpansberg and in Zimbabwe and Botswana, in thorny bushveld and rocky places on sandy soils, and subsp. trifoliolata occurs in northern KwaZulu-Natal in sandy bushveld.
Derivation of name and historical aspects
History
The genus name Adenia comes from the name aden, which is the Arabic name for such plants. The species name is derived from the Latin, fruticosa, meaning 'shrubby'. This plant was first described by Joseph Burtt Davy in 1926. It is called Sekhukhune Greenstem because of its swollen, green stem and because its natural habitat falls in the region of South Africa named for the Bapedi King, Sekhukhune 1 (d.1882).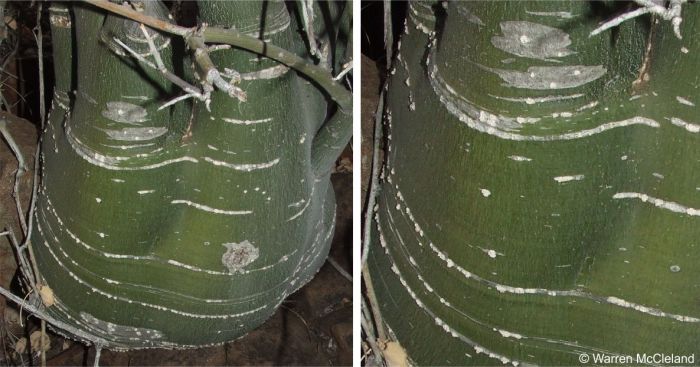 Ecology
Ecology
Little is known about the ecology of the plant, although the flowers are known to attract bees and insect-eating birds. The remarkable swollen stem acts as a water storing organ, which may rot from over-watering and poor drainage.
Uses
Use
The plant is known for its medicinal value and is mostly used by traditional healers in rural areas to treat respiratory illnesses. The stem is the most-used medicinal part of the plant, however the plant is currently not propagated for any commercial or marketing purposes. It can be planted in the water-wise garden, grouped together with other drought tolerant plants. This plant can also make an attractive bonsai.
Growing Adenia fruticosa subsp. fruticosa
Grow
Adenia fruticosa is worth having in your garden as it is an unusual feature plant and one of the drought-tolerant plants, needing little water to survive. Please be aware that the sap is poisonous if ingested.
The plant can be propagated through both seeds and cuttings, this depending on the reason for propagation. For ornamental purposes, the best way to grow them is through seeds so that they can develop the basal structure, called the caudex. If you are growing the plant for the production of seeds, cuttings are the best method to use in order replicate, genetically, the parent plant.
Sow the seeds in spring or early summer in a well-drained and aerated growing medium and cover slightly. The seed trays must be kept moist, in a cool well-ventilated area, until germination.
The cuttings must be 5 to 15 cm long, taken from the new growth in late spring or early summer. Dip the cuttings into the rooting hormone and insert into a well-aerated medium, such as river sand.
The plant will grow well in large pots where its size will be constrained by the container, and it will become like a bonsai specimen. When planted out in the natural environment it can become much larger and reach up to its climbing potential.
References
Crouch, N.R., Beaumont, A. & Smith, G.F. 2010. Passifloraceae. First description of female flowers of the dioecious Adenia fruticosa subsp. trifoliolata. Bothalia 40(1):78–81.
De Wilde, W.J.J.O. 1976. ADENIA. In: J.H. Ross (ed). Flora of southern Africa 22:104-128. National Botanical Institute, Pretoria.
LLIFLE. The encyclopedia of Succulents. Adenia fruticosa Burtt Davy. http://www.llifle.com/Encyclopedia/SUCCULENTS/Family/Passifloraceae/3567/Adenia_fruticosa. Accessed on 15/10/2021.
Guerrero, I. 2021. Adenia fruticosa Burtt Davy: Grow and Caring (Passifloraceae). The Tilth. Online. https://thetilth.com/adenia-fruticosa/. Accessed on 15/10/2021.
Hearn, D.J. 2009. Developmental patterns in anatomy are shared among separate evolutionary origins of stem succulent and storage root‐bearing growth habits in Adenia (Passifloraceae). American Journal of Botany 96(11):1941–1956.
Kassim, M.A. 2016. Hydroxynitrile lyase activity in non-commercialised plants. Doctoral dissertation, University of the Witwatersrand, School of Molecular and Cell Biology.
Liebenberg, L.C.C. 1939. A revision of the South African species of Adenia. Bothalia 3(4):513–570.
Melo, N.F.D. & Guerra, M. 2021. The Karyotype of Adenia and the origin of the base number x= 12 in Passifloroideae (Passifloraceae). Anais da Academia Brasileira de Ciências 93.
Nkuna, L.A. 2018. Adenia spinosa Burtt Davy (Passifloraceae). PlantZAfrica. Online. http://pza.sanbi.org/adenia-spinosa.
Semenya, S.S. & Maroyi, A. 2019. Ethnobotanical survey of plants used by Bapedi traditional healers to treat tuberculosis and its opportunistic infections in the Limpopo Province, South Africa. South African Journal of Botany 122:401–421.
Von Staden, L., Victor, J.E. & van Wyk, A.E. 2018. Adenia fruticosa Burtt Davy subsp. fruticosa. National Assessment: Red List of South African Plants version 2020.1. Accessed on 2021/10/01.
Wikipedia. Sekhukhuneland. https://en.wikipedia.org/wiki/Sekhukhuneland. Accessed 22/12/21.
Credits
Nomndeni Nkosi
Kirstenbosch National Botanical Garden
December 2021
Acknowledgements: the author thanks Warren McCleland for allowing the use of his pictures.
Plant Attributes:
Plant Type: Climber, Scrambler, Shrub, Succulent, Tree
SA Distribution: Limpopo, Mpumalanga
Soil type: Sandy, Loam
Flowering season: Spring, Early Summer
PH: Acid
Flower colour: Green, Pink
Aspect: Full Sun
Gardening skill: Average
Special Features:

Attracts birds

Drought resistant

Feature plant

Good potplant

Poisonous

Medical plant

Feeds honeybees
Horticultural zones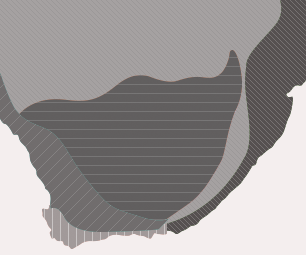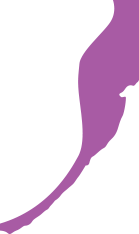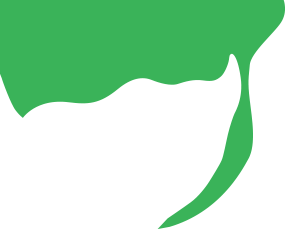 Zone 1 Coastal summer rainfall, frost free
Zone 5 Bushveld summer rainfall, Light frost
Google QR Code Generator