Alepidea cordifolia B.-E. Van Wyk
Family: Apiaceae
Common names: heart-leaf alepidea (Eng.); iqwili (isiXhosa); ikhathazo (isiZulu); lesoko (South Sotho), inkatsankatsa (Swazi)
Introduction
A robust, erect herbaceous perennial, with flat-topped flowerheads bearing several star-shaped, white to cream and greenish flowers. It is becoming increasingly threatened in the wild because its rhizome is highly sought-after for medicinal use. It is an outstanding component of grasslands.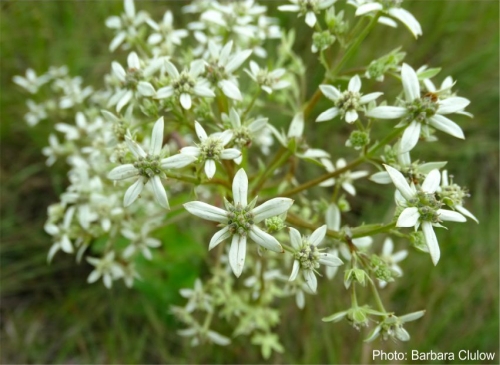 Description
Description
Alepidea cordifolia is a perennial herb, erect, robust and growing up to 2 m high. The stem is hollow, grooved, branched, with numerous, slightly fleshy and aromatic roots which arise from an underground rhizome, 15 to 40 mm in diameter. The leaves that arise at the base of the stem are arranged in a loose rosette, heart-shaped, simple, up 480 mm long and 10 mm in diameter, with petioles (leaf stalks) 200 mm long and 10 mm in diameter, margin often dentate with each tooth extended into a fine hair. The leaves that arise higher up on the stem have no stalks. The inflorescence is at the tip of a long flower stalk coming directly from the roots (scape), up to 1.8 m high, much branched from below the middle, racemose or paniculate, with the lateral branches short or long in the upper parts and with prominent fine hairs on the upper parts. Flowers in star-shaped flowerheads, ± 15 mm in diameter, with 5 large, petal-like, unequal bracts, white to pale yellow above, green below and sometimes with fine hairs at the base. Flowering is in late summer to autumn (February and March). The fruits are egg-shaped, turning dark brown when ripe, ± 3 mm long and ± 3 mm wide, smooth, one surface flat and the opposite one curved.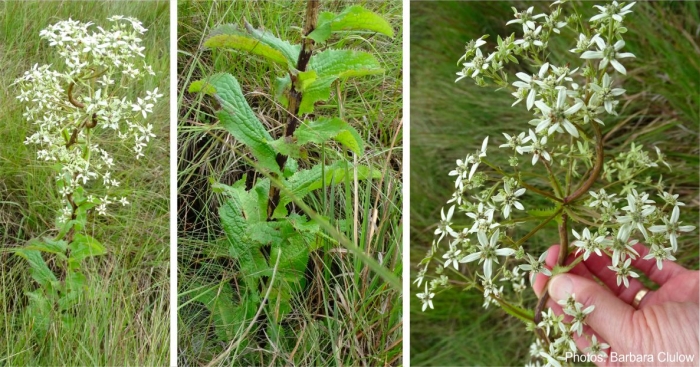 Conservation Status
Status
Alepidea cordifolia is assessed as Endangered (EN) on the Red List of South African plants. Often the main threats to most Alepidea species (particularly A. cordifolia, A. amatymbica and A. peduncularis) is unsustainable utilization of wild-harvested rhizomes for traditional medicine. The population of this species is declining and has already declined by at least 50% over the previous 60 years. Alepidea species are highly sought-after medicinal plants that have been exploited over their entire range, both within and outside of South Africa. According to Mander (1997), as quoted by Hutchinson et al. (2016), Alepidea species are identified as the most frequently utilised medicinal plant in Mpumalanga, while in KwaZulu-Natal it was the second most frequently used, as reported by Cunningham and Davis (1997), as quoted by Hutchinson et al. (2016 ). As a result of consistent harvesting, local extinctions have been reported in Kwa-Zulu Natal, Zimbabwe and in some parts of Lesotho. Crop cultivation and forestry plantations are reported as other major threats to the populations of this species.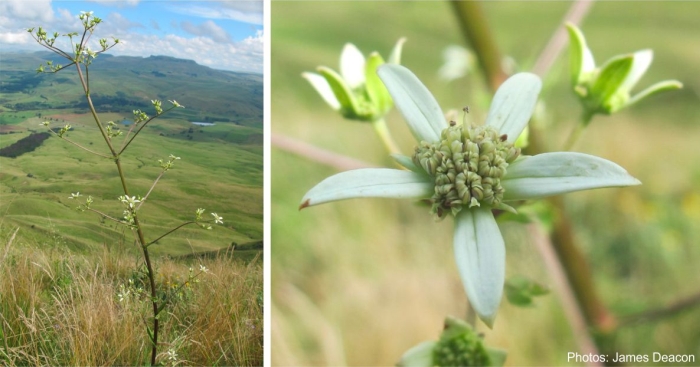 Distribution and habitat
Distribution description
Alepidea cordifolia is commonly found in open grassland or on forest margins, often amongst rocks and/or along streams. In South Africa It is naturally distributed across the eastern highveld, in northern Kwazulu-Natal, Free State, Mpumalanga and Limpopo and also occurs in Zimbabwe, Lesotho, Mozambique and Eswatini.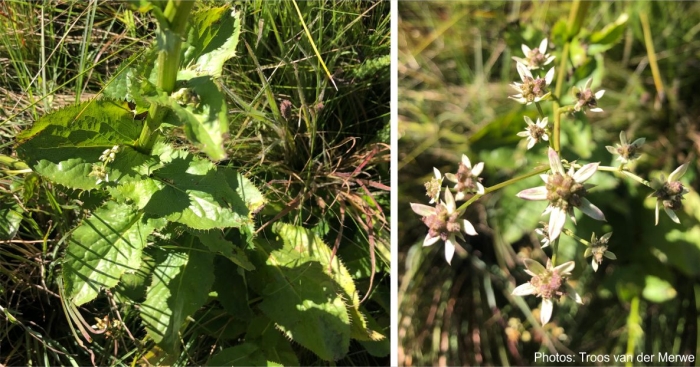 Derivation of name and historical aspects
History
The genus name Alepidea means 'without a scale', based on the Greek prefix -a, meaning 'without' and the word lepis, meaning 'a scale'. The species name, cordifolia is derived from the Latin words, cordi, meaning 'heart', and folium, meaning 'leaf', in reference to the heart-shaped leaves of this species.
Alepidea cordifolia is a member of the Apiaceae, commonly known as the carrot family, members of which are usually aromatic herbs, that have stems often with pith or hollow internodes and flowers in flat-topped inflorescences. This family has played an important role in human nutrition, medicine and religion in various cultures throughout the world, giving us food plants such as carrots and celery, and herbs such as parsley, coriander and cumin, and consists of ± 446 genera and ± 3 540 species that are distributed worldwide.
The genus Alepidea is confined to the African continent with about 28 species in southern Africa and two species extending through tropical East Africa to Ethiopia. The plants in this genus are characterized by simple leaves with markedly ciliate or bristly leaf margins, and attractive inflorescences with prominent involucral bracts and small, clustered flowers.
Alepidea cordifolia is closely related and often confused with Alepidea amatymbica but can be distinguishing by the fact that A. cordifolia has cordate leaf base on the radical leaves and prominent fine hairs on the peduncles, bracts, sepals or petals. Furthermore, A. cordifolia is geographically separated from A. amatymbica. The latter occurs in the Eastern Cape and KwaZulu-Natal Provinces as well as along the eastern border of the Kingdom of Lesotho (Lesotho) and A. cordifolia is restricted to western KwaZulu-Natal, Mpumalanga and Limpopo Provinces, Eswatini and the north-eastern borders of the Kingdom of Lesotho (Lesotho) and eastern Zimbabwe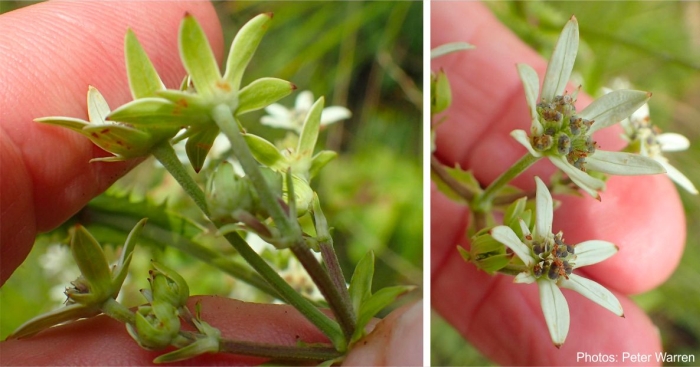 Ecology
Ecology
Alepidea cordifolia produces small, white flowerheads on long stems rising above the surrounding grasses, that attract insects, including bees and butterflies, which assist with pollination. In winter, the plant is dormant and all above-ground parts are withered and dry. It is an important component of the grasslands, which are subjected to regular burning, and the strong, thick roots and underground stems of Alepidea cordifolia enable it to survive the heat of the grass fires, and it regenerates with strong new growth in spring.
Uses
Use
Alepidea cordifolia is utilized as a source of medicine by various ethnic groups in South Africa. The sustainability of this medicinal plant is threatened by the demand of roots and rhizomes of Alepidea species. The rhizomes and roots have a variety of medicinal and traditional uses, it is used by Zulu people as remedy for cold, coughs and influenza, Xhosa people are using the species to treat respiratory infections, gastro-intestinal complaints and rheumatism, in Lesotho the rhizomes and roots of either A. amatymbica, A. cordifolia, A. pilifera or A. setifera are mixed with Cannabis sativa  and used to treat asthma and the rhizomes and roots of this species are also used as remedy for colds and coughs. The rootstock of Alepidea cordifolia is used as protective charm in Zimbabwe.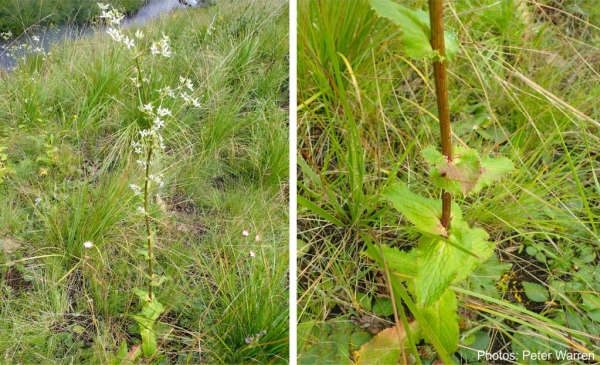 Growing Alepidea cordifolia
Grow
For optimal growth, Alepidea cordifolia must be planted in a sunny position, in a well-drained and composted loam soil. It is best cultivated in a summer rainfall region, with moderate water in the spring and summer growing season, and kept dry during winter. It is an ideal addition to a grassland garden and should be inter-planted with grasses
Alepidea cordifolia can be propagated by seed or by division. Propagation from division is done by removing suckers that appear at the base of the plant. Suckers should be removed in spring and summer, and ensure that some root is taken with the new plant.
Propagation from fresh seed is the best method of producing new plants. Seed of Alepidea stains one's hands orange and has a strong, clean, antiseptic smell (Nichols 2005). Clean the seed, and sow in early spring or late summer, in well-drained soil. The seed can be sown on a firmly tamped surface and lightly covered with soil, approximately 3 mm deep. The seed trays should be kept in a bright, warm position out of direct sunlight and keep watering until germination takes place. Seed germinates within 14-20 days. Seedlings are very prone to damping off, therefore watering should only be done when necessary and seedlings should be monitored. Once potted into individual pots, the plants need to be grown on until the underground stem develops, after which they can be planted out.
References
De Castro A. & Van Wyk. B.-E. 1994. Diagnostic characters and geographic distribution of Alepidea species used in traditional medicine. South African Journal of Botany 60(6): 345-350.
Deacon, J. 2021. Observation of Alepidea cordifolia, Kamberg, KZN. iNaturalist. Online. https://www.inaturalist.org/observations/70868047.
Hutchings, A., Scott, A.H., Lewis, G. & Cunningham, A.B. 1996. Zulu medicinal plants: an inventory. University of Natal Press, Pietermaritzburg.
Hutchinson, S.L., Raimondo, D., Williams, V.L., van Wyk, B.E. & Lötter, M. 2016. Alepidea cordifolia B.-E.van Wyk. National Assessment: Red List of South African Plants version 2020.1. Accessed on 2022/10/03.
Maroyi, A. 2021. A review of medicinal uses, phytochemistry and pharmacological activities of Alepidea species. International Journal of Scientific & Technology Research 10(5): 382–391.
Nichols, G. 2005. Growing rare plants: a practical handbook on propagating the threatened plants of southern Africa. Southern African Botanical Diversity Network Report No. 36.
Van Der Merwe, T. 2019. Observation of Alepidea cordifolia, Ehlanzeni, Mp. iNaturalist. Online. https://www.inaturalist.org/observations/21355688.
Van Wyk, B.-E., de Castro, A. Tilney P.M., Winter P.J.D. 1, Magee. A.R. 2008. A new species of Alepidea (Apiaceae, subfam. Saniculoideae). South African Journal of Botany 74 (2008) 740–745.
Warren, P. & Clulow, B. 2019. Observation of Alepidea cordifolia, Highmoor Nature Reserve, KZN. iNaturalist. Online. https://www.inaturalist.org/observations/21080580.
Warren, P. 2016. Observation of Alepidea cordifolia, Highmoor Nature Reserve, KZN. iNaturalist. Online. https://www.inaturalist.org/observations/11204244.
Credits
Mashudu Tshitereke & Lungisani Zondi
Walter Sisulu National Botanical Garden
October 2022
Acknowledgements: the authors thank Peter Warren, Barbara Clulow, Troos van der Merwe and James Deacon for making their images of Alepidea cordifolia available via iNaturalist.
Plant Attributes:
Plant Type: Bi/Annual, Perennial
SA Distribution: Free State, KwaZulu-Natal, Limpopo, Mpumalanga
Soil type: Sandy, Clay, Loam
Flowering season: Late Summer
PH:
Flower colour: Green, White, Cream
Aspect: Full Sun, Morning Sun (Semi Shade), Afternoon Sun (Semi Shade)
Gardening skill: Average
Special Features:

Attracts birds

Attracts butterflies

Medical plant

Useful plant

Feeds honeybees
Horticultural zones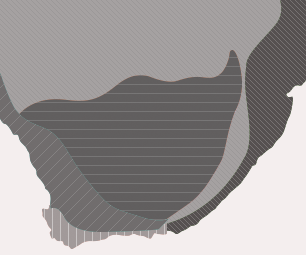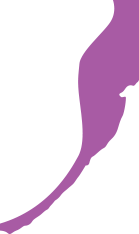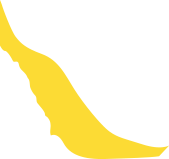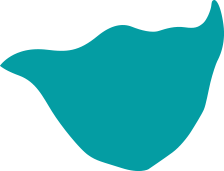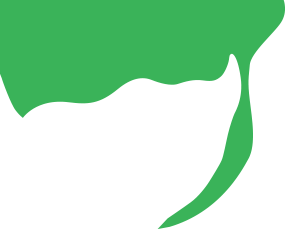 Zone 1 Coastal summer rainfall, frost free
Zone 2 Coastal winter rainfall, frost free
Zone 3 Winter rainfall Karoo, light frost
Zone 4 Summer rainfall Karoo and Highveld, Frost in winter
Zone 5 Bushveld summer rainfall, Light frost
Google QR Code Generator