Aloe spicata L.f.
Family: Asphodelaceae
Common names: Lebombo aloe, bottle-brush aloe, Gazaland aloe (Eng.); lebombo-aalwyn (Afr.); inhlaba (isiZulu), tshikhopa (Tshivenda)
Introduction
A most rewarding plant to cultivate, as they can tolerate long periods of drought, but still thrive and flower beautifully. Their striking beauty and often strange architectural shapes makes them even more attractive. One does not require green fingers to cultivate them.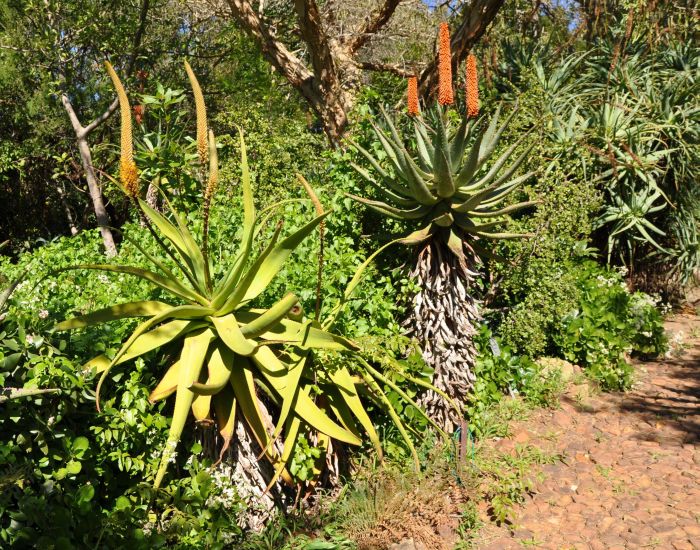 Description
Description
Aloe spicata is single- or multi-stemmed and grows up to 2m tall, with about 30 leaves in a dense rosette. The leaves are 600–800 mm long, spreading to slightly recurved, channelled, with small firm teeth along margins, and are bright green, often flushed with reddish green colour.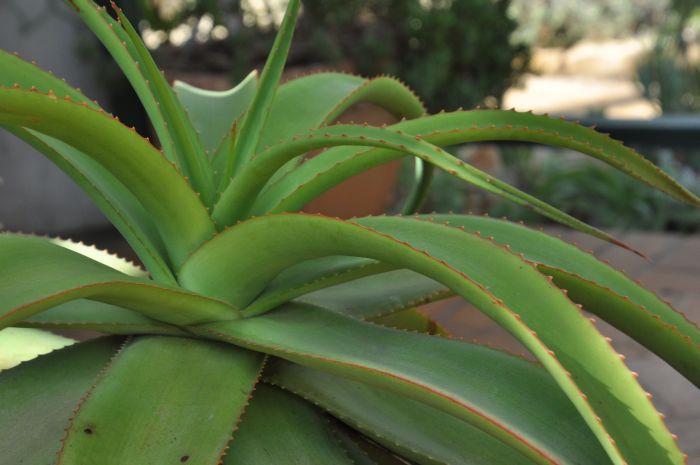 The inflorescences are single (unbranched), but each rosette is able to produce more than one inflorescence in the flowering season, which is midwinter (June to August). The inflorescence is a densely flowered, erect raceme, 500 mm to 1.2 m long and less than 50 mm in diameter, with a bottle-brush appearance.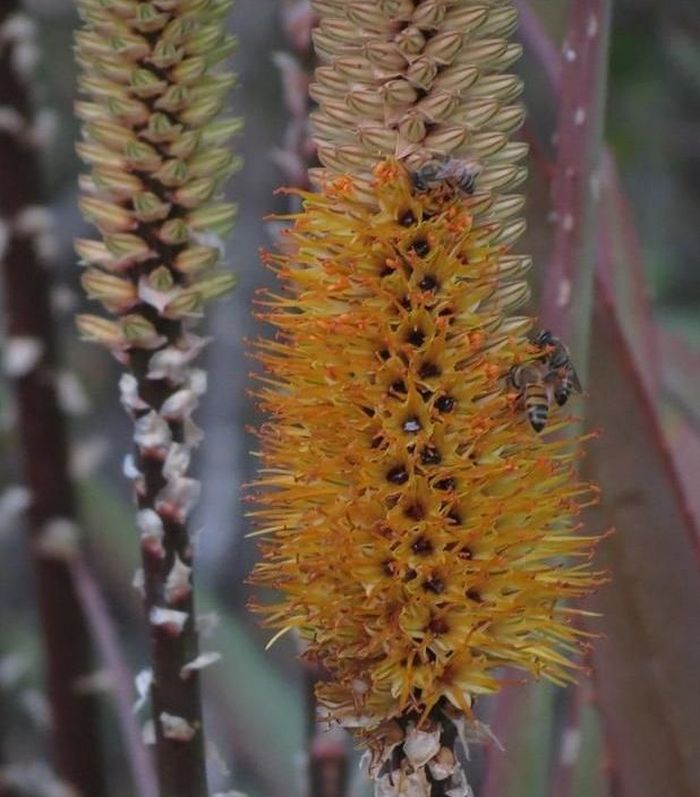 The flowers are stalkless, small and yellow, with long, prominent stamens and they produce abundant amounts of nectar, which attracts large numbers of birds and insects. Fruits are dark brown, releasing small black seeds without wings.
Conservation Status
Status
It is widespread and common and not threatened with extinction and, therefore, assessed as Least Concern (LC). It is protected in the Kruger National Park and Wolkberg Wilderness area, and is seldom grazed because of its prickly leaves and bitter sap.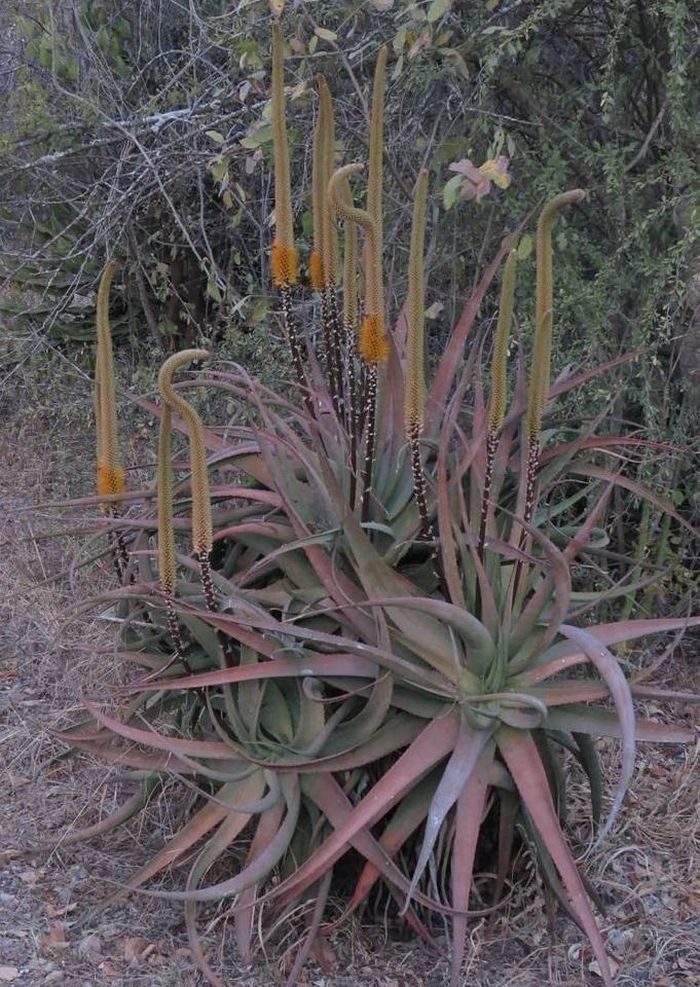 Distribution and habitat
Distribution description
This species is distributed on a wide variety of soils at high and low altitudes, where temperatures are normally high with variable amounts of summer rain. It occurs in northern KwaZulu-Natal, northwards along the Lebombo Mountains and Escarpment, through Swaziland to Komatipoort and Barberton, in southern Mpumalanga, spreading further northwards throughout the Lowveld to the Wolkberg and on the Soutpansberg, in grassland and savanna, often in rocky areas and on steep slopes and cliffs. It also occurs in southern Mozambique, around Maputo, and in southern Zimbabwe.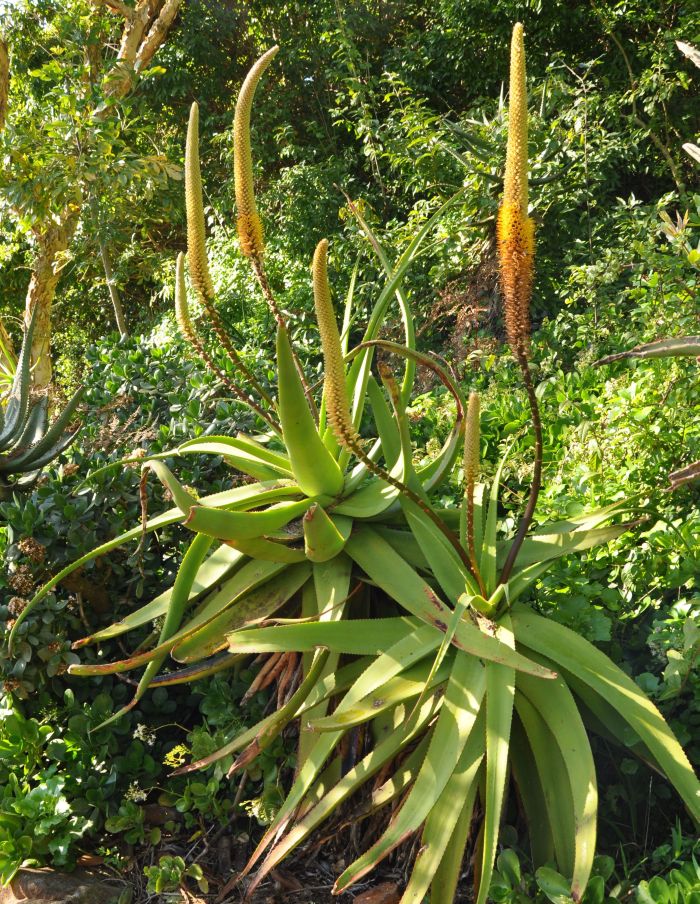 Derivation of name and historical aspects
History
The genus name Aloe is derived from the Greek word alloeh, meaning 'bitter' and the name refers to the bitter juice found in the leaves of aloes. The species name spicata is a Latin word meaning 'arranged in spike', referring to the inflorescence.
Aloe spicata was previously known as Aloe sessiliflora. Linnaeus the younger described Aloe spicata in 1782, and Pole Evans described Aloe sessiliflora in 1917 and this species was known as Aloe sessiliflora until 1995, when Glen and Hardy recognised that they are the same species and that Aloe sessiliflora is a later synonym of Aloe spicata. Aloe tauri (Bullock's bottle-brush aloe), which occurs in Zimbabwe, and was described by Leach in 1968, is very similar to Aloe spicata and they are regarded by some botanists to be the same species, with Aloe taurii being sunk under Aloe spicata.
Aloe spicata shares the leaf characteristics of Aloe vanbalenii; recurved, often reddish in colour, but has the densely packed, stalkless flowers of Aloe alooides and Aloe vryheidensis.
Ecology
Ecology
The nectar-rich flowers are visited by honey bees and many insects and birds, which feed on the nectar and pollen, and thereby pollinate the flowers.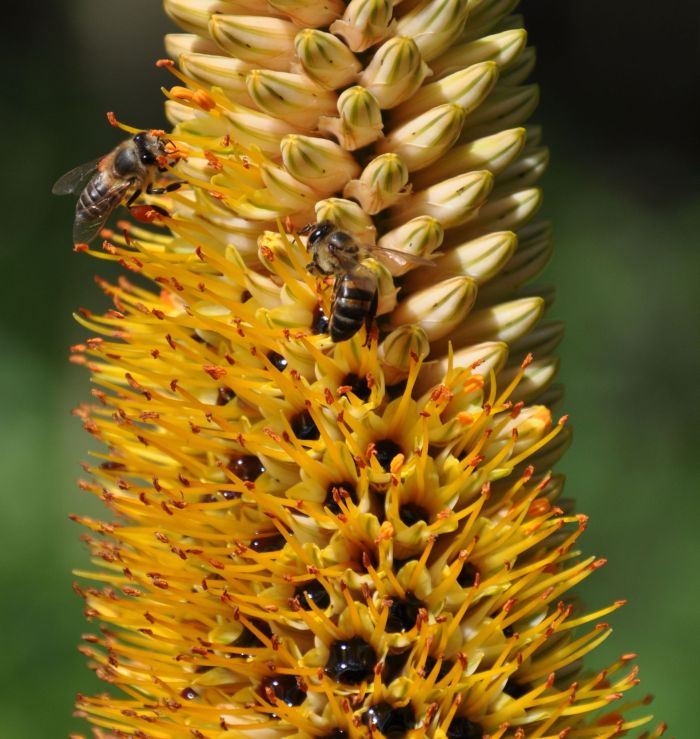 Uses
Use
Aloe spicata is used in traditional medicine. The chewed roots are used in enemas for babies, and the leaf sap is applied to the breasts of mothers to hasten weaning. Dried leaf ash is added to snuff.
This species is cultivated as an ornamental plant both in gardens and pots and is highly decorative. The plant is highly valued by succulent collectors and works well as a feature plant, and in rockeries, hillside plantings and can be used as an informal hedge. It is well suited to bushveld, grassland and coastal gardens and is a drought tolerant plant suitable for water-wise or arid gardens. In wet or cold climates it needs well-drained soil and a warm, sunny position.
Growing Aloe spicata
Grow
Aloe spicata is an easy plant to grow and does not give problems in cultivation. Plant this aloe in full sun to light shade in well-drained, moderately fertile soil, with slightly acidic PH (5–6) and irrigate sparingly. It is does well as a pot plant, perfect for a bright windowsill but grows remarkably better outdoors in spring and summer.
The Lebombo aloe is propagated from seeds or stem cuttings. Collect seeds once the capsules have matured, that is when the lower capsules have split open. Sow seeds in sandy soil at a temperature between 20ºC and 24ºC, cover with coarse gravel or clean river sand to prevent the seedlings from being washed out. Keep the seeds beds moist until germination is complete.
Lebombo aloe is also easily grown from cut off stems or branches. Remove the stem from the parent plant by means of a sharp knife or secateurs. Allow the cutting to dry for a day or two until the wound has sealed, whereafter they can be rooted in a damp sandy soil mix. They can be transplanted after they have rooted, or the cuttings can be placed directly into their permanent place in the garden.
Aphids or plant lice are the most common pest on Aloe spicata. They can cause damage to new growth, young buds and the crown of the plant. Spray with pesticide if there is a sign of any pest.
References
Aloe spicata in Flora of southern Africa, accessed via JSTOR https://plants.jstor.org/stable/10.5555/al.ap.flora.flosa000160220600241?searchUri=filter%3Dname%26so%3Dps_group_by_genus_species%2Basc%26Query%3DALOE%2Bspicata
Bornman, H. & Hardy, D. 1971. Aloes of the South African veld. Perskor Publishers, Johannesburg.
Foden, W. & Potter, L. 2009. Aloe spicata L.f. National Assessment: Red List of South African plants version 2017.1. Accessed on 2019/12/19.
Glen, H.F. & Hardy, D.S. 1995. Aloe section Anguialoe and the problem of Aloe spicata L.f. (Aloaceae). Haseltonia 3: 92–103.
Hutchings, A., Scott, A.H., Lewis, G. & Cunningham, A.B. 1996. Zulu medicinal plants: an inventory. University of Natal Press, Pietermaritzburg.
Llifle. The Encyclopedia of succulents, Aloe spicata L.f. http://llifle.com/Encyclopedia/SUCCULENTS/Family/Aloaceae/32959/Aloe_spicata Accessed on 2019/12/19.
Van Wyk, B. & Smith, G.F. 2003. Guide to the aloes of South Africa. Briza Publications, Pretoria.
Credits
Thato Moeketsane
Walter Sisulu National Botanical Garden
January 2020
Acknowledgments: the author thanks Brian du Preez and Alice Notten for the pictures of Aloe spicata that illustrate this article.
Plant Attributes:
Plant Type: Shrub, Succulent
SA Distribution: KwaZulu-Natal, Limpopo, Mpumalanga
Soil type: Sandy, Loam
Flowering season: Winter
PH: Acid, Neutral
Flower colour: Yellow
Aspect: Full Sun, Morning Sun (Semi Shade), Afternoon Sun (Semi Shade)
Gardening skill: Easy
Special Features:

Attracts birds

Drought resistant

Feature plant

Good potplant
Indoor plant

Medical plant

Feeds honeybees
Horticultural zones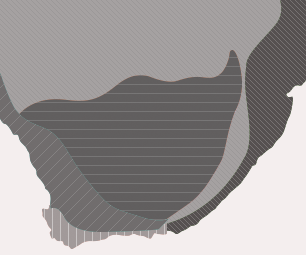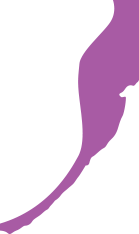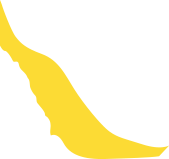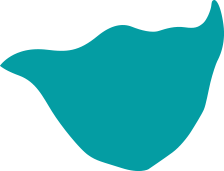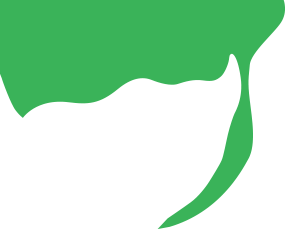 Zone 1 Coastal summer rainfall, frost free
Zone 2 Coastal winter rainfall, frost free
Zone 3 Winter rainfall Karoo, light frost
Zone 4 Summer rainfall Karoo and Highveld, Frost in winter
Zone 5 Bushveld summer rainfall, Light frost
Google QR Code Generator