Aloe varimaculata McCoy
Family: Asphodelaceae
Common names: Humpata aloe (Eng.); Humpata-aalwyn (Afr.)
Introduction
A small shrubby aloe with rosettes of beautifully mottled, recurved leaves with fairly large, sharply pointed teeth, and orange-reddish flowers with yellowish tips in late autumn; it grows wild on rocky sandstone ridges in the highlands of southwestern Angola and is easy to grow in containers and in the garden.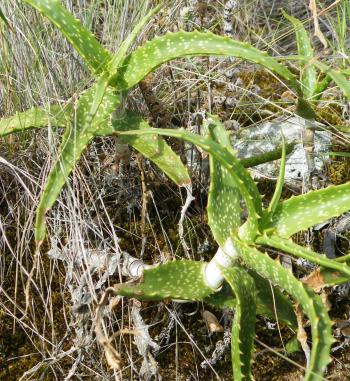 Description
Description
Aloe varimaculata has an ascending to decumbent growth habit, branching from the base and forming clusters of several stems up to 500 mm tall, with erect to spreading stems up to 600 mm long; the lower stems are 12–15 m in diameter, whitish grey, the younger stems are mottled and with vertical purplish stripes (part of the amplexicaul leaf base). The leaves are succulent and in lax rosettes (inter nodes 8–10 mm apart), ascending and gracefully curving downwards, and although flattened convex on both sides in the rainy season, becoming more flat in the dry season. Usually with up to 10 functional leaves, 130–230 × 15–20 mm, becoming withered from below; the leaf blade is linear-lanceolate, tapering to a sharp point, curving downwards; the upper surface, convex to slightly convex, dull to pale green to faintly maroon-green, with prominent whitish spots, 1–2 mm in diameter; the leaf margins with prominent spine-tipped teeth, 5–7 mm apart, about 4 × 4 mm pointing to the sides and slightly ascending, the tips orange.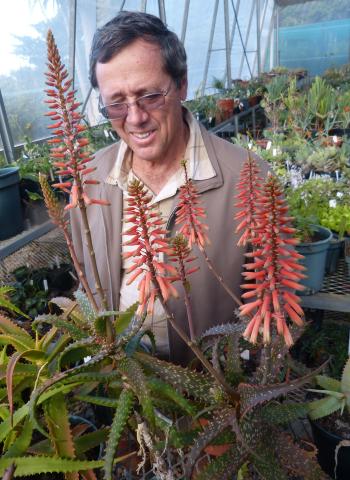 The inflorescence is ascending and simple, up to 200 mm tall; peduncle rounded at the base, about 4 mm in diameter; the racemes 60–70 mm long, somewhat subdensely flowered, about 24 to 28 flowers, the buds ascending, open flowers pendent; the sterile, broadly triangular bracts on the peduncle are 3.5 mm long and 4 mm wide at the base, clasping and with translucent margins. The floral bracts are triangular, 3 mm long and 2 mm in diameter, at the base the margins translucent. The pedicles are 9–10 mm long, orange. Perianth is orange-red, 23–25 × 5 mm, shortly stipitate; tepals fused into a tube, slightly bulbous at the base and 5 mm in diameter, narrowing to 4 mm and expanding again, in bud, the apex green-tipped, when open whitish to yellowish; outer segments free for about 7 mm long, at the tips, 4.5 mm in diameter, the inner slightly broader; filaments pale yellow, 20 mm long; anthers exserted, up to 2.5 mm long 0.5 mm in diameter. Ovary pale orange, 3.5 × 2 mm; style pale yellow, 20–22 mm long.
Flowering occurs mainly in late autumn to early winter (May in the southern hemisphere).
Conservation Status
Status
Aloe varimaculata is has not yet been assessed for the IUCN Red List. It is not common and has only been found on rocky ridges at the Humpata Vlei and Leba Pass, in southwestern Angola.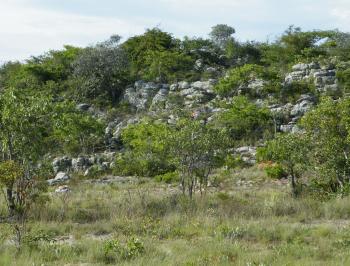 Distribution and habitat
Distribution description
Aloe varimaculata is known only from the Angolan highlands in southwestern Angola, growing on acidic quartzitic sandstone outcrops in Miombo woodland at altitudes of about 1 500–1 800 m above sea level. The vegetation in the habitat at near Humpata Vlei on a sandstone ridge, 1 830 m above sea level, consists of grassland and Miombo woodland with common species such as Englerophytum magalismontanum (stemfruit), Euphorbia dekindtii, Cynanchum viminale and species of Aeollanthus (rock sage) and a species of Combretum (bushwillow). At the Leba Pass in a rocky kloof, plants were growing on steep embankments with Markhamia zanzibarica  (bellbean), Trema orientalis (pigeonwood), Peltophorum africanum (African-wattle), species of Brachylaena, Ficus bubu (bubu fig), Osyris lanceolata (rock-sumach), Morella serrata (mountain waxberry), Euphorbia vallaris, species of Newtonia, species of Salix (willow) and Schizostephanus alatus. Rainfall in the habitat is fairly high and ranges from 800–1 250 mm per annum and is experienced mainly in summer, in the form of thunder showers.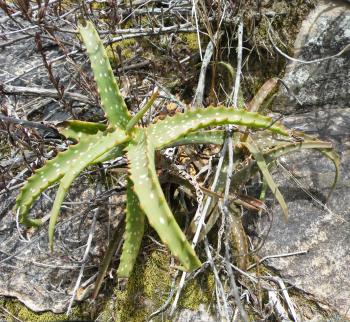 Derivation of name and historical aspects
History
Aloe varimaculata was collected by the author and colleagues on an expedition to southwestern Angola, in 2009, arranged by Prof. Brian Huntley, former executive director of the National Botanical Institute, presently the South African National Biodiversity Institute (Van Jaarsveld 2010). We were travelling in a 4x4 vehicle on Saturday 10 January 2009, while searching for the Humpata Vlei, became lost and ended up at the sandstone ridge where the aloes were encountered (See Fig. 11 & 12, in Van Jaarsveld 2010). The author realised it differed from the related Aloe palmiformis, but was hesitant in naming it as new, because of its close resemblance to the latter. However, he is thankful to Tom McCoy for naming this plant, which is clearly a distinct entity (McCoy 2016). Tom McCoy is a tropical African aloe expert and to whom the author gave plant material on one of his earlier visits to Kirstenbosch National Botanical Garden. Aloe varimaculata was also found later on the same expedition at Leba Pass on 15 January 2009, by the author and his colleagues and a few years later by succulent expert, Petr Pavelka, also from the latter location (McCoy 2016).
The specific epithet varimaculata, pertains to its leaves which are variable in their spottiness. Aloe varimaculata is closely related to A. palmiformis from the same region, the latter a larger, robust plant with an erect growth habit, without the dense white spots. Also the teeth on the leaf margin are larger in A. varimaculata. At Leba Pass it shares its habitat with Aloe vallaris, an obligatory cliff dweller from southwestern Angola. Aloe varimaculata is the 29th species of Aloe recorded for Angola (Klopper et al. 2009).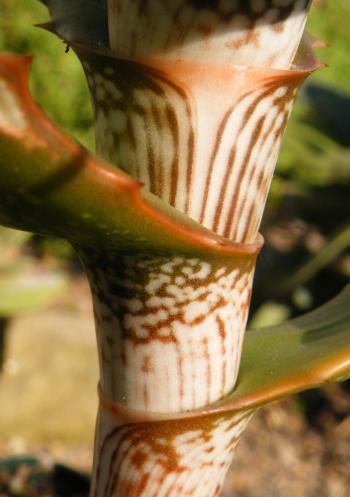 Ecology
Ecology
Aloe varimaculata  is pollinated by sunbirds. The plant grows and proliferates from the base and when damaged by fires, will re-sprout. The plants are shallow rooted and moisture is stored in the succulent leaves. The leaves become maroon-green in the dry colder winter times because of anthocyanin, which puts a damper on photosynthesis. Some plants escape fires because of their rocky habitat. Seeds are dispersed by wind in winter and spring (July–August), just before the onset of the summer rains.
Uses
Use
No medicinal uses have been recorded.
Growing Aloe varimaculata
Grow
Aloe varimaculata is an easily grown plant in warm-temperate gardens. Its beautifully ornamented leaves and orange-red flowers in autumn, makes it a worthwhile introduction. It also grows well as a pot plant. It is better to grow it in a greenhouse where frost is severe. Plants grow fairly fast, shooting from the base. It is best planted in a well drained, mineral-poor, sandy, acidic soil, in light shade. Ample compost applied annually as a dressing, should boost its performance.
Aloe varimaculata proliferates from the base forming small shrublets with several stems from which cuttings can be taken. Cuttings ranging from 100–150 mm long, root rapidly in moist sand, in spring or summer, and can be planted directly into containers.
References
McCoy, T. 2016. A new species of Aloe from the Republic of Angola. Cactus & Succulent Journal, Vol 88, 6: 277–280.
Klopper, R. R., Matos, S., Figueiredo, E. & Smith, G. 2009 Aloe in Angola. Bothalia 39,1: 19–35.
Reynolds, G.W. 1966. The aloes of tropical Africa and Madagascar. Trustees of the Aloesof South Africa Book Fund, Mbabane.
Van Jaarsveld, E.J. 2010. Angolan botanical expedition: Succulent Treasures, January 2009 .Aloe 47 (1): 4–35.
Credits
E.J. van Jaarsveld
Kirstenbosch National Botanical Garden (Retired)
Babylonstoren Farm
Extraordinary senior lecturer and researcher,
Department of Biodiversity and Conservation,
University of the W. Cape.
August 2017
Plant Attributes:
Plant Type: Shrub, Succulent
SA Distribution:
Soil type: Sandy
Flowering season: Autumn
PH: Acid
Flower colour: Red, Orange
Aspect: Full Sun, Morning Sun (Semi Shade)
Gardening skill: Easy
Special Features:

Attracts birds

Drought resistant

Good potplant
Indoor plant
Horticultural zones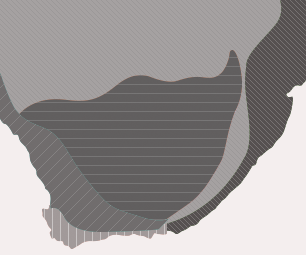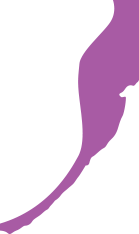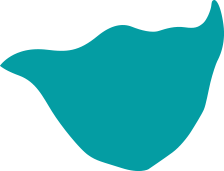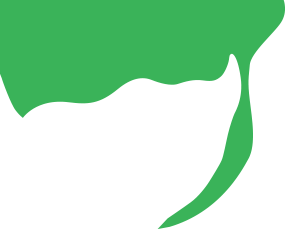 Zone 1 Coastal summer rainfall, frost free
Zone 2 Coastal winter rainfall, frost free
Zone 4 Summer rainfall Karoo and Highveld, Frost in winter
Zone 5 Bushveld summer rainfall, Light frost
Google QR Code Generator