Aulax pallasia Stapf
Family: Proteaceae
Common names: needle-leaf featherbush (Eng.); dunbeentjieebos, naaldbaarkanariebos, kersbos (Afr.).
Introduction
A needle-leaved, long-lived, evergreen fynbos shrub with male and female flowers on separate plants that look quite different from each other. The male plants have showy spikes of bright yellow flowers in late summer and autumn while the female has clusters of yellowish-green, rounded heads that remain on the plant for many months, becoming woody.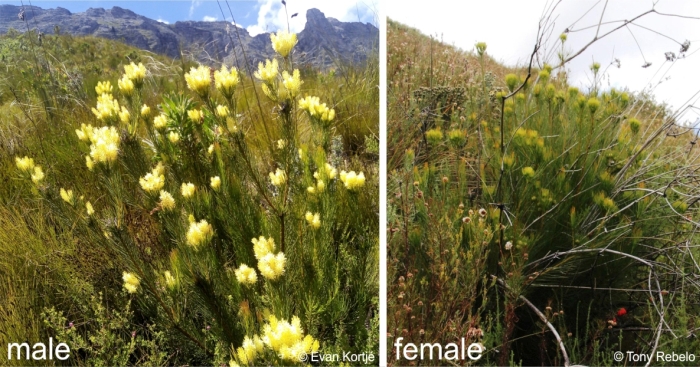 Description
Description
Aulax pallasia is a multi-stemmed, sparsely branched, erect shrub that grows 1-3 m tall, arising from a large rootstock. The leaves are needle-like to linear and vary in shape, from linear-filiform to linear, with a long attenuated base, acute to obtuse, 40–110 mm long, 1-5 mm wide, generally straight, flat or the narrowest semiterete.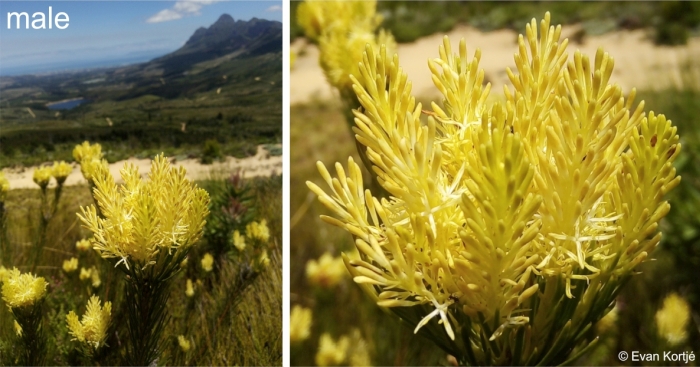 This plant is dioecious, meaning that male and female flowers are on different plants. Male flowers are bright yellow, in lax, spike-like racemes in clusters of 5-15 racemes at the tips of branches. A raceme measuring 25-60 mm long; bracts 2-3 mm long, pedicels up to 5 mm long; anthers slender, over 1.2 mm long, typically recurved; perianth cylindric, 6.5-10 mm long, including the 5.5 mm long limb; style 6-7 mm long, very thin and tipped with a club-shaped pollen presenter.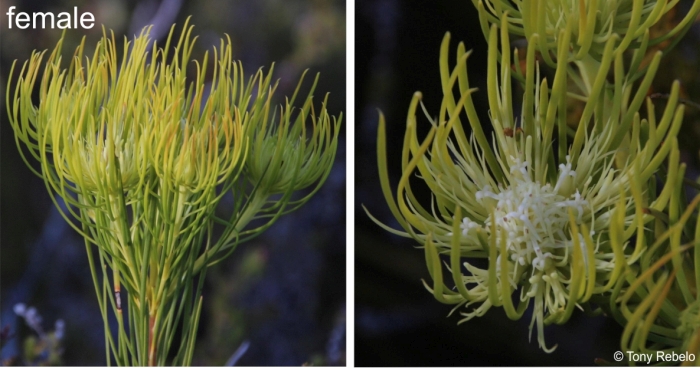 Female flowers are in rounded, woody, cone-like heads in dense, flat-topped clusters of 8-12 heads, at the tips of slender involucral branches, and partly hidden among the leaves. Each involucre is cup-shaped, 12-19 mm long and 19-25 mm broad; the cup is formed by whorls of flattened, modified bract-like branches with a short central axis, like a receptacle, on which the female flowers are arranged in a spiral. Perianth narrowly flask-shaped, 10 mm long, style 5-8 mm long, tip club-shaped. After pollination, the involucre closes tightly around the developing fruits, becoming woody and opening to release the fruits 12 to 15 months after pollination. Fruit is a densely hairy achene, 6-8 mm long, with 6 vertical ridges. Needle-leaf featherbush flowers in late summer and autumn (from January to April).
Conservation Status
Status
According to the Red List of South African Plants, Aulax pallasia is assessed Least Concern (LC). It is widespread and not yet in danger of going extinct, despite the fact that a tiny percentage of its habitat has been lost to farms and timber plantations and the threat of invasive alien plants persists across most of its range.
Distribution and habitat
Distribution description
The Western Cape highlands are home to a large population of Aulax pallasia, which occurs in montane fynbos, growing in sandstone soils, frequently on the borders of wetlands and seeps, at altitudes between 400 and 2 000 meters, over an area of 23 449 km². This highland species mostly inhabits soils derived from Table Mountain Group Sandstone. It occurs in the Western Cape, from the southern Cedarberg to the Langeberg near Swellendam. It rarely forms tiny, dispersed groups and is never very abundant in any one location. Although just a small fraction of its habitat has been lost, the majority of its range continues to be threatened. The Piketberg, Cederberg, central Langeberg, and Hottentots Holland Mountains in the Western Cape all have large populations of this species.
Derivation of name and historical aspects
History
The genus name Aulax is derived from the Greek aûlax, which means 'furrow', but it is not clear what he meant by this name, it may refer to the microscopic grooves on the floral parts, or to the furrowed leaves of one of the species, Aulax cancellata. This species is named after Dr Dietrich Pallas (1768-1818) a pharmacist from Germany who came to South Africa in 1791 and started the first apothecary shop in Cape Town. He partnered with Pieter Heinrich Poleman in 1810 and their firm, Pallas & Poleman, contributed to South African botany by employing several young German pharmacists who where also naturalists and plant collectors, including Bergius, Krebs, Drege and Ecklon. Poleman and Mrs Pallas were also plant collectors.
Aulax is a small genus of 3 species of evergreen shrubs, Aulax cancellata, A. pallasia and A. umbellata, commonly called featherbushes, all endemic to South Africa and found only in the Cape Floristic Region in the Western Cape. They have male and female blooms on separate plants, the male flowerheads yellow and catkin-like and the female are funnel-shaped, becoming cone-like when mature and resembling those of plants in the genus Leucadendron (conebushes). Aulax belongs in the Proteaceae, a family named after the Greek god Proteus, who is reputed to have the ability to change his shape at will, and the variable habit and flowers of the plants in this family inspired Linnaeus, the 'father' of modern botany, to give it this name.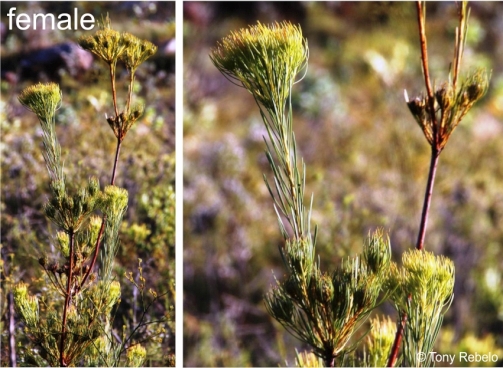 Ecology
Ecology
Aulax pallasia has a long lifespan, and plants recover from fires by resprouting from their large rootstocks or underground boles. It is dioecious, meaning the male and female blooms are on different plants. The flowers are pollinated by a number of different insects. Female flowers wither and the involucre closes over the developing seeds, like a woody basket, and keeps them safe on the plant for a year to 15 months, whereafter it opens to release the seeds. The woody cone-like structures can also withstand fire and opens to release the seeds after the fire. The wind disperses the hairy seeds.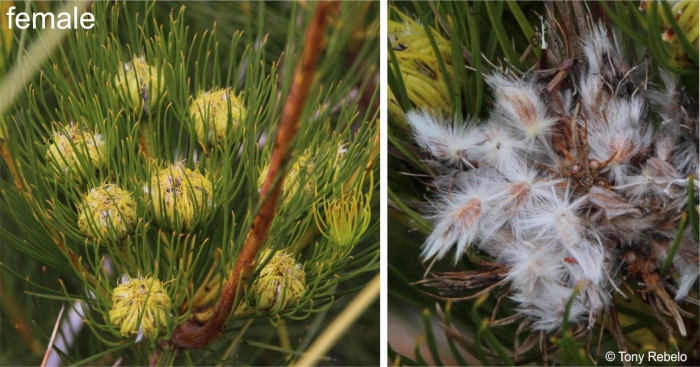 Uses
Use
Aulax pallasia a striking, eye-catching shrub that is best suited to be grown in fynbos gardens with proteas, ericas, buchus and other fynbos plants as companions. This is a beautiful and hardy shrub that is normally grown in dry, rocky areas because of its ability to thrive in unfavourable conditions. Female flowers dry out and form woody shells which make attractive decorations. If you are looking for a water-wise and eco-friendly plant to attract insects in the garden, this is an excellent choice since it is pollinated by a variety of insects.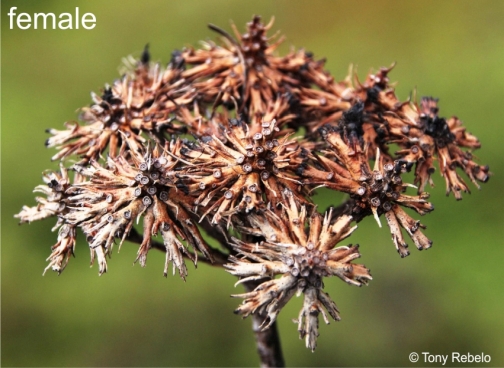 Growing Aulax pallasia
Grow
Aulax pallasia is a resilient plant with the exception of frost hardiness. It can withstand intense heat, extremely low humidity and protracted drought. It thrives in light, rocky soil with good drainage like nearly all Proteaceae plants. It can be grown from seeds or from cuttings from partially hardened growth taken in late summer to early autumn. Aulax pallasia seeds are sown in autumn, the seeds are soaked in 60°C warm water for 24 to 48 hours until they swell. Seeds must be sown in free draining, acidic substrate at a depth of 2 mm and covered with 2 mm layer of sand or vermiculite and kept moist, and warm between 15-20°C, in a light, sunny, well-ventilated area. Germination usually occurs in 2 to 4 weeks, when seeds begin to sprout.
Take tip or hard stem cuttings in early autumn. Prepare  a rooting substrate that is fifty percent perlite and fifty percent sandy, acidic soil. Dip the ends or  soak them in a rooting hormone preparation for cuttings. Place them in a propagation unit with intermittent mist and bottom heating of 20-24°C with light for approximately 16 hours a day. 
Grow Aulax pallasia in well-drained, sandy, acidic soil in a sunny, well-ventilated position; poorly draining soil and high humidity will cause fungal problems. Feed with well-rotted compost applied as a mulch, and with slow-release or organic fertilisers where necessary. Keep root disturbance to a minimum. It is ideally suited to sunny slopes in fynbos gardens where it will be water-wise when established.
References
Château Pérouse website. Aulax pallasia. https://www.chateau-perouse.com/assets/bestanden/html_EN/04749%20Aulax%20pallasia_EN.html. Accessed 13 Jun 2023.
Gunn, M. & Codd, L.E. 1980. Botanical exploration of southern Africa. Balkema, Cape town.
Kortjé, E. 2021. Observation of Aulax pallasia, Sir Lowry's Pass, Western Cape.iNaturalist. Online. https://inaturalist.org/observations/68799920.
Manning, J. & Goldblatt, P. 2012. Plants of the Greater Cape Floristic Region 1: the Core Cape Flora. Strelitzia 29. South African National Biodiversity Institute, Pretoria.
Moodley, D.. 2013. Determinants of introduction and invasion success for Proteaceae. Masters dissertation, Stellenbosch University, Stellenbosch. Available at https://scholar.sun.ac.za/handle/10019.1/79851.
Protea Atlas Project. Meaning of Scientific Names. http://www.proteaatlas.org.za/meanings.htm. Accessed on 06 May. 2023.
Rebelo, T. 2001. Proteas. A field guide to the proteas of southern Africa. National Botanical Institute, Cape Town.
Rebelo, A.G., Mtshali, H. & von Staden, L. 2019. Aulax pallasia Stapf. National Assessment: Red List of South African Plants version 2020.1. Accessed on 2023/06/13.
Rebelo, T. 2016. Observation of Aulax pallasia, Elandskloof Dutoits Mountains, Western Cape. iNaturalist. Online. https://inaturalist.org/observations/10920387.
Rebelo, T. 2014. Observation of Aulax pallasia, Groot Winterhoek Wilderness Area, Western Cape. iNaturalist. Online. https://www.inaturalist.org/observations/11095649.
Rourke, J.P. 1987. The inflorescence morphology and systematics of Aulax (Proteaceae). South African Journal of Botany 53(6):464-480. Available at https://www.sciencedirect.com/science/article/pii/S0254629916313813.:
Vogts, M. 1982. South Africa's Proteaceae: know them and grow them. Struik, Cape Town.
Weston, P.H. & Barker, N.P. 2006. A new suprageneric classification of the Proteaceae, with an annotated checklist of genera. Telopea 11(3):314-344. DOI:10.7751/telopea20065733.
Credits
Yonela Dyakobe and Alice Notten
Kirstenbosch National Botanical Garden
July 2023.
Acknowledgements: the author thanks his supervisor Mr. Ntuthuko Mabuya and Alice Notten for always giving him guidance and support, and Evan Kortjé and Tony Rebelo for making their images available via iNaturalist.
Plant Attributes:
Plant Type: Shrub
SA Distribution: Western Cape
Soil type: Sandy
Flowering season: Late Summer, Autumn
PH: Acid
Flower colour: Green, Yellow
Aspect: Full Sun
Gardening skill: Challenging
Special Features:

Drought resistant

Feeds honeybees
Horticultural zones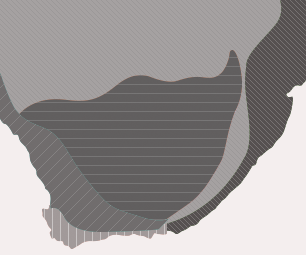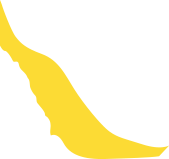 Zone 2 Coastal winter rainfall, frost free
Zone 3 Winter rainfall Karoo, light frost
Google QR Code Generator