Chionanthus foveolatus subsp foveolatus
Chionanthus foveolatus (E.Mey.) Stearn subsp. foveolatus
Family: Oleaceae
Common names: pock ironwood (Eng.); pokysterhout (Afr.); idlebedudu, idlabatheka (isiZulu); umdlebe, umqumaswele, isiduli (isiXhosa); musiri (Tshivenda); morasane (Sesotho)
SA Tree No: 615
Introduction
Chionanthus foveolatus subsp. foveolatus is a fairly hardy, attractive, evergreen, forest tree bearing sweetly scented, white flowers in spring to summer, and green fruits ripening to purple in late summer and winter.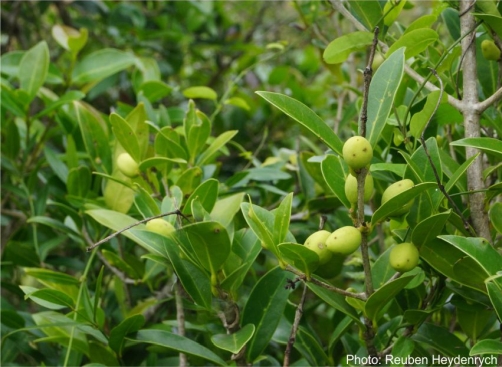 Description
Description
Chionanthus foveolatus subsp. foveolatus is a hardy evergreen tree, with beautiful glossy, dark green leaves and a rounded crown. The tree varies in size, depending on where it grows, in the wild it can grow up to 30 m and cultivated specimens grow up to 10 m with a spread of 3–6 m. The bark is grey, slightly scaly and with spots on young trees, rough on mature trees. Leaves are opposite, broadly elliptic, oblong or broadly ovate, 30–70 × 15–35mm, with a leathery texture, glossy green above, dull pale below. The margin is thick and entire. The petiole is short and curved upwards. Flowers are about 20 mm long, white to cream with a sweet scent, borne in spring to midsummer (September to January). The fruits are drupes, 20 x 11 mm, fleshy, green ripening to purplish black, with thick-skins, in late summer and winter (January to June).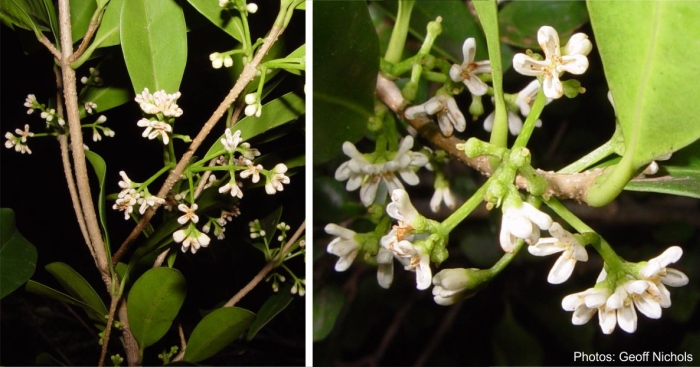 Conservation Status
Status
According to Red List of South African Plants, Chionanthus foveolatus subsp. foveolatus is assessed as Least Concern (LC) in the wild.
Distribution and habitat
Distribution description
Chionanthus foveolatus subsp. foveolatus occurs mostly in evergreen forest, coastal bush, rocky slopes, dune scrub andmountain forest at medium to high altitude in the Eastern Cape, Kwazulu-Natal, Mpumalanga and Limpopo provinces of South Africa as well as in the neighboring countries Zimbabwe and Mozambique. The appearance and size of the specimen differs depending on the habitat and it can tolerate a wide range of condition such as high winds, extreme heat and low-water conditions.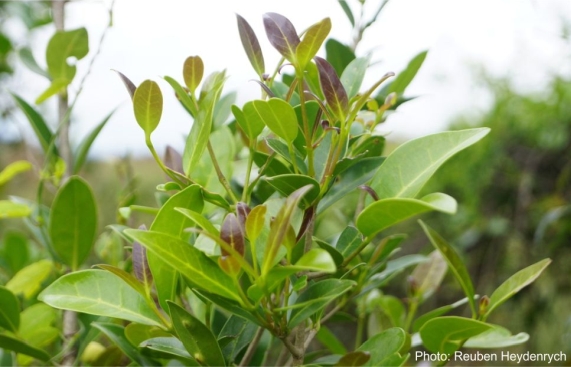 Derivation of name and historical aspects
History
The genus name Chionanthus is derived from the Greek words chion which means 'snow', and anthos, which means 'flower', referring to the white flowers. The species name foveolatus means 'slightly pitted', derived from the word fovea which means 'a small pit', and -atus indicates possession or likeness, referring to the pockets in the vein axils.
Chionanthus foveolatus subsp. foveolatus is a member of Oleaceae family, and is similar to species of Olea but differs in having small pockets of hairs in the axils of veins beneath the leaves. The common name pock ironwood refers to these pockets and its close relationship with the ironwoods, especially Olea capensis.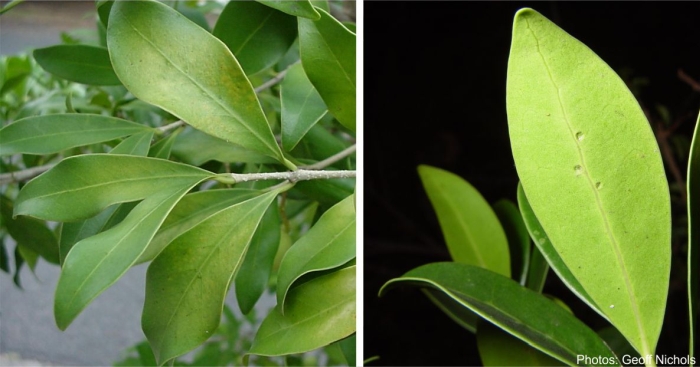 Ecology
Ecology
The sweetly scented flowers of Chionanthus foveolatus subsp. foveolatus attract bees and other insects, which will in turn attracts insect-eating birds. The ripe fruits are eaten by monkeys, birds, bush pigs and bats.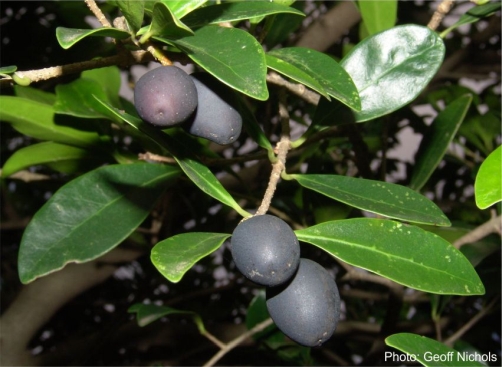 Uses
Use
Chionanthus foveolatus subsp. foveolatus is an attractive, graceful tree, ideal for gardens and streets in residential areas and for small gardens with limited space, as the roots are non-aggressive. It is perfect when planted as a windbreak in coastal gardens because it can tolerate high winds as well as extreme heat. Pock ironwood requires little maintenance, has a neat habit, can be used as a single specimen tree or incorporated with shrubs and perennials to form an eye-catching border, and its flowers bring a sweet scent to the garden. Wood produced from this tree is strong and durable, and it is used to make fine furniture, carvings and household items.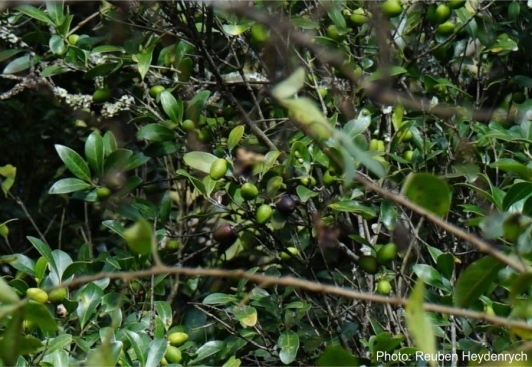 Growing Chionanthus foveolatus subsp foveolatus
Grow
Chionanthus foveolatus subsp. foveolatus is easily propagated from seeds, which germinate readily. Soak seeds in hot water for 24 to 48 hours prior to sowing. Sow in a seedling tray, in a mixture of river sand and compost (2:3). Sow seeds 1-2 cm deep, place the trays in a temperate environment and make sure to water the trays to keep the soil moist but not wet, and do not let the soil dry out between watering. Seeds will germinate in a week. When transplanting be careful not to damage the long taproot as it will negatively impact future growth. The pock ironwood will grow equally well in sun or shade and will thrive if given organic fertilizer and adequate water. For best results, plant in spring or summer.
The trees are known to be attacked by spider mites and scale, to control them one can use liquid sulphur spray, for best results spray above and below the leaves of the tree.
References
Fernkloof Nature Reserve, Chionanthus foveolatus subsp. foveolatus. https://www.fernkloof.org.za/index.php/all-plants/plant-families/item/chionanthus-foveolatus-subsp-foveolatus. Accessed on 2022/07/18.
Heydenrych, R. 2021. Observation of Chionanthus foveolatus. iNaturalist. Online. https://www.inaturalist.org/observations/117203439.
Raimondo, D., Von Staden, L., Foden, W., Victor, J.E., Helme, N.A., Turner, R.C., Kamundi, D.A. & Manyama, P.A. (eds) 2009. Red list of South African plants. Strelitzia 25. South African National Biodiversity Institute, Pretoria.
Random Harvest, Chionanthus foveolatus. https://www.randomharvest.co.za/South-African-Indigenous-Plants/Show-Plant/PlantId/27&Plant=Chionanthus-foveolatus. Accessed on 2022/07/18.
Schmidt, E., Lötter, M. & McCleland, W. 2002. Trees and shrubs of Mpumalanga and Kruger National Park. Jacana, Johannesburg.
Steenbok Nature Reserve, Chionanthus foveolatus. https://www.steenboknaturereserve.org.za/flora/trees/chionanthus-foveolatus/. Accessed on 2022/07/18.
Van Wyk, B. & Van Wyk, P. 1997. Field guide to trees of southern Africa. Struik, Cape Town.
Van Wyk, A.E. & Van Wyk, P. 2007. How to identify to trees in southern Africa, Struik, Cape Town.
Credits
Fergy Nkadimeng
MSBP
and Caroline Marima
Pretoria National Botanical Garden
August 2022
Acknowledgements: the authors thank Reuben Heydenrych and Geoff Nichols for the images.
Plant Attributes:
Plant Type: Tree
SA Distribution: Eastern Cape, KwaZulu-Natal, Limpopo, Mpumalanga
Soil type: Sandy, Loam
Flowering season: Spring, Early Summer
PH: Acid, Neutral
Flower colour: White, Pink, Cream
Aspect: Full Sun, Shade, Morning Sun (Semi Shade), Afternoon Sun (Semi Shade)
Gardening skill: Easy
Special Features:

Attracts birds

Fragrant

Hedge/screen

Useful plant

Feeds honeybees
Horticultural zones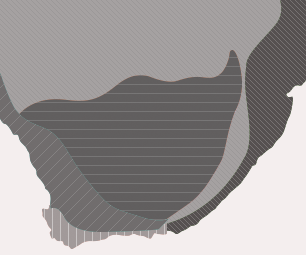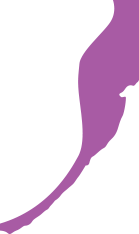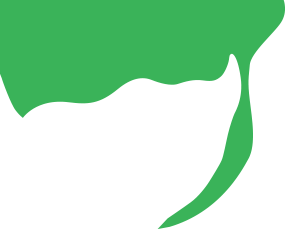 Zone 1 Coastal summer rainfall, frost free
Zone 2 Coastal winter rainfall, frost free
Zone 5 Bushveld summer rainfall, Light frost
Google QR Code Generator