Cotyledon velutina Hook.f.
Family: Crassulaceae
Common names: velvet pig's ear, velvet cotyledon (Eng.); plakkie, varkoor (Afr.)
Introduction
An evergreen succulent plant with attractive, rounded, greyish green leaves with red margins and bright orange-red flowers on a long stalk in summer. This showy plant is the largest of the cotyledons, and it is low-maintenance, water-wise, resistant to drought and frost, and grows well in rocky and shallow soils.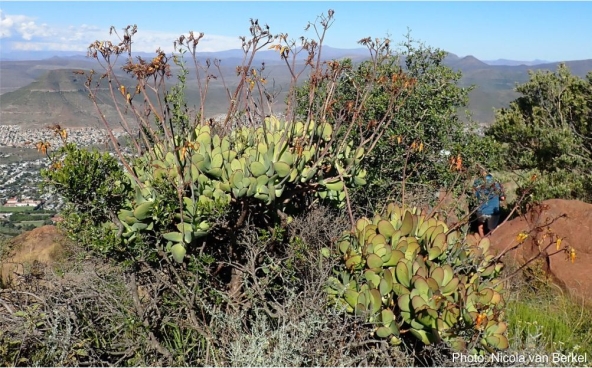 Description
Description
Cotyledon velutina is a sparsely branched, succulent shrub, 1-2 m tall, that can reach up to 3 m in height. The leaves are opposite, stiff, thick, fleshy, rounded (oblanceolate to obovate), 50-90 x 20-40 mm, grey to olive green, often with red margins. Both surfaces of the leaf are densely covered with short hairs. The base of the leaves envelop the stem and lack a petiole. In spring to early summer (October to December), copper coloured or orange-red or orange and yellow flowers are borne in clusters on a 300-600 mm long stalk, held above the leaves, where they hang down loosely. The flowers are tubular, 14-17 mm long, and contain 10 stamens that protrude from the tip of the flower tube.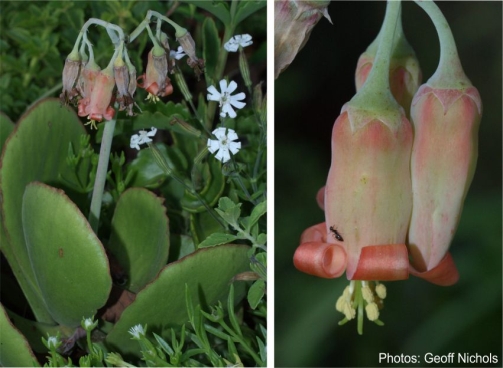 This species is mostly confused with Cotyledon petiolaris, the Kei Pig's Ear, which is a shorter plant, 250–350 mm tall, the leaf has a short petiole, and the perianth is tubular, 20-25 mm long, with orange-red, recurved lobes.
Conservation Status
Status
According to the Red List of South African Plants this plant species is of Least Concern (LC), it is a South African endemic and its population trend is stable for now. 
Distribution and habitat
Distribution description
Cotyledon velutina is found growing in the drier Albany Thicket regions of the Eastern Cape and in parts of southern KwaZulu Natal in habitats that have shallow soils and visible exposure of rocks. The plant can tolerate light frosts.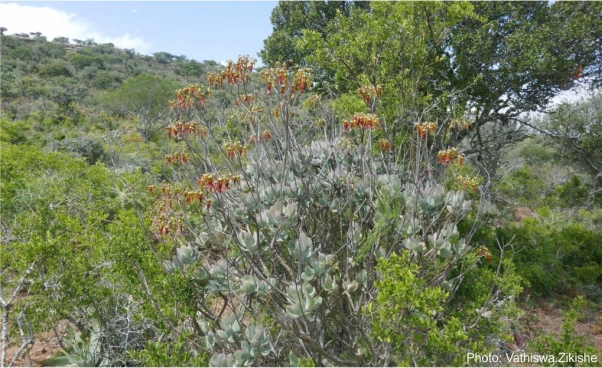 Derivation of name and historical aspects
History
The genus Cotyledon was first published by Linnaeus in 1753, although his definition was broader than it is today and he included species that are now placed in different genera, such as Kalanchoe and Adromischus. The name for the genus Cotyledon originated from the Greek word kotyledon or kotyle meaning 'cupped', 'hollowed' or 'a cavity', this was used to refer to the rounded, cupped leaved leaves. The specific epithet velutina is a Latin word that means 'velvety' or 'covered with short soft hairs' and refers to the surface of the leaves.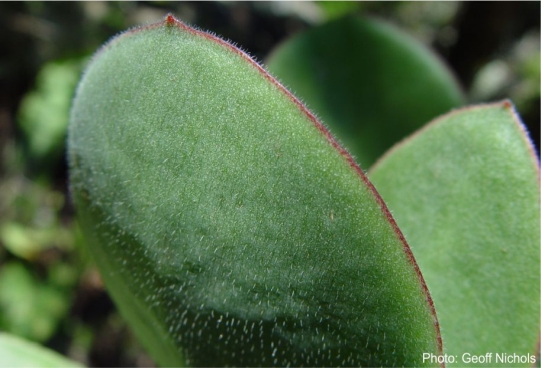 Cotyledon velutina is from the Crassulaceae, a family of 35 genera and about 1 500 species which occur in North, Central and South America, Europe, Asia and Africa. Most species in the genus Cotyledon are found in the southern parts of Africa. In South Africa 18 species of Cotyledon are currently recognised. They are found all over South Africa, where they grow from sea level to high in the mountain ranges, specifically the Drakensberg.
Ecology
Ecology
Cotyledon velutina uses its brightly coloured, nectar-rich flowers to attract ants, bees, butterflies and other insects, and sunbirds, which pollinate them. It can thrive in dry regions, and tolerate drought because it has succulent stems and leaves that store water.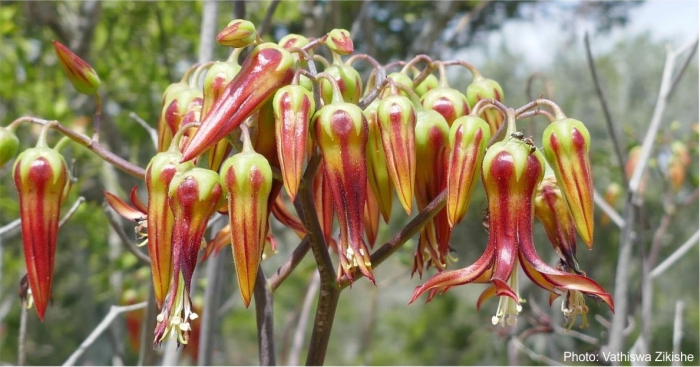 Uses
Use
Cotyledon velutina is poisonous if eaten, but in gardens it is planted as an ornamental plant mostly in succulent garden beds and rockeries, where it makes a wonderful form plant. There are no records of this plant species being used for any medicinal purposes.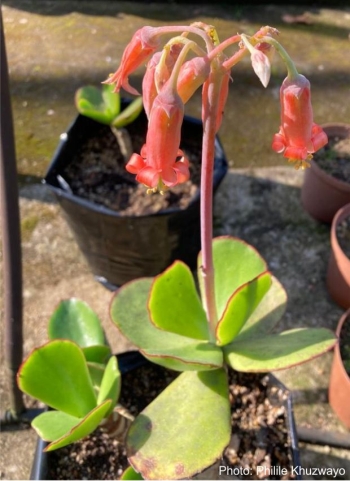 Growing Cotyledon velutina
Grow
This is a plant that requires little or not much care. Cotyledon velutina is easily propagated by cuttings, and through seed that can be collected after it has finished flowering. However, growing Cotyledon velutina from seed is difficult and the seeds are difficult germinate. No pre-treatment of the seeds is required. Sow the seeds in a sandy sowing mix or in mineral-based cat litter or perlite, the seeds are very small and need to remain on the surface. The sown seeds should be kept moist but not wet, and watered once a week in winter and once a month in summer. The seeds will show signs of germination during the cool period of the year.
Take cuttings in the spring and autumn months. Prior to planting the cuttings, the wound needs to heal to prevent rotting, hence sulfur powder is applied on the wound. Plant the cuttings in a loose, aerated growing mix, such as a mixture of peatmoss, perlite, sand and vermiculite at a 4:2:2:2 ratio. These cuttings will start rooting and producing new buds within one to two weeks after it was propagated.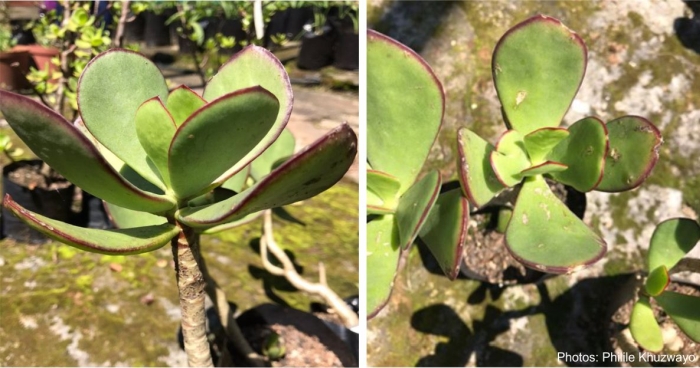 Plants are known to suffer from fungal infections when planted in areas that have high temperatures and moisture. These diseases lead to black spot and powdery mildew. Remove the affected parts and treat the plant using a recommended fungicide to prevent the infection spreading to other parts of the plant. Pests such as aphids, white flies, spider mites, may infest the plant during the summer season, sucking its sap. When they are found on the plant, the best way to control these pests is to either pick them off or wash them away using water, or apply a suitable pesticide if they are in large numbers.
References
Court, D. 2010. Succulent flora of southern Africa: Revised Edition. Random House Struik, Cape Town.
Exotic Plants, Cotyledon velutina, Pigs ear seeds. Online. https://www.exotic-plants.de/seeds/seeds-South-Africa/Cotyledon-velutina.php. Accessed 5 Dec 22.
Jeppe, B. 1975. Natal wild flowers. Purnell, Cape Town.
Kumbula Indigenous Garden, Cotyledon velutina. Online. https://kumbulanursery.co.za/plants/cotyledon-velutina. Accessed 5 Dec 22.
Lifestyle Seeds, Cotyledon velutina. Online. https://lifestyleseeds.co.za/product/cotyledon-velutina/. Accessed 5 Dec 22.
PictureThis. How to care Cotyledon velutina. Online. https://www.picturethisai.com/care/Cotyledon_velutina.html. Accessed 5 Dec 22.
Plants of the World Online, Cotyledon L. https://powo.science.kew.org/taxon/urn:lsid:ipni.org:names:30005010-2. Accessed 29 March 2023.
Raimondo, D., Von Staden, L., Foden, W., Victor, J.E., Helme, N.A., Turner, R.C., Kamundi, D.A. & Manyama, P.A. (eds) 2009. Red list of South African plants. Strelitzia 25. South African National Biodiversity Institute, Pretoria.
San Marcos Growers. Cotyledon velutina, Velvet Cotyledon, Succulent. Online. https://www.smgrowers.com/products/plants/plantdisplay.asp?plant_id=3883. Accessed 5 Dec 22.
Tölken, H.R. 1985. Crassulaceae. In: O.A. Leistner (ed). Flora of southern Africa 14(1):1-244. Botanical Research Institute, Pretoria.
Van Berkel, N. 2022. Observaton of Cotyledon velutina, Camdebo National Park. iNaturalist. Online. https://www.inaturalist.org/observations/146289186
Van der Spuy, U. 1976. Wild flowers of South Africa for the garden. Hugh Keartlands Publishers, Johannesburg.
Van Jaarsveld, E.J. 2015. Cotyledon petiolaris, a new cliff-dwelling species from the Eastern Cape South Africa. Bradleya 33: 21–16.
Zikishe, V. 2018. Observation of Cotyledon velutina, Eastern Cape. iNaturalist. Online. https://www.inaturalist.org/observations/134283114.
Credits
Charlotte Sindiswa Ntenga & Ntombenhle Pretty Shange
KwaZulu Natal National Botanical Garden
April 2023
Acknowledgements: the authors thank Philile Khuzwayo, Geoff Nichols, Vathiswa Zikishe and Nicola van Berkel for the images used in this article. 
Plant Attributes:
Plant Type: Shrub, Succulent
SA Distribution: Eastern Cape, KwaZulu-Natal
Soil type: Sandy, Loam
Flowering season: Spring, Early Summer
PH: Acid, Neutral
Flower colour: Red, Yellow, Orange
Aspect: Full Sun, Morning Sun (Semi Shade), Afternoon Sun (Semi Shade)
Gardening skill: Average
Special Features:

Attracts birds

Attracts butterflies

Drought resistant

Feature plant

Good potplant

Poisonous

Feeds honeybees
Horticultural zones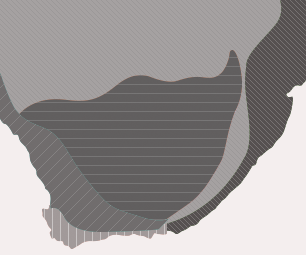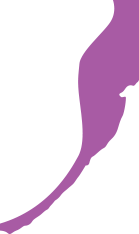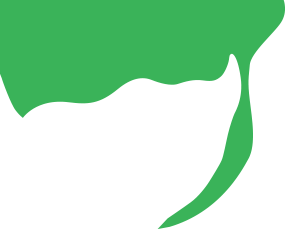 Zone 1 Coastal summer rainfall, frost free
Zone 5 Bushveld summer rainfall, Light frost
Google QR Code Generator