Curio crassulifolius (DC.) P.V.Heath (= Senecio crassulifolius (DC.) Sch.Bip., Kleinia crassulifolia DC.)
Family: Asteraceae
Common names: blue fingers (Eng.); blouvingertjies (Afr.)
Introduction
A low-growing, mat-forming groundcover with upward-pointing cylindrical, bluish grey-green, succulent leaves that provides unusual foliage colour, texture and contrast in the garden; and it is easy-to-grow and propagate, and water-wise.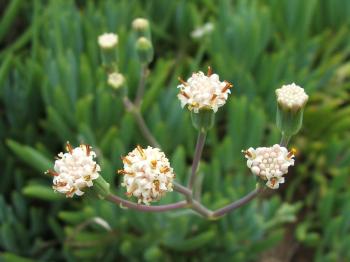 Description
Description
Curio crassulifolius is a sprawling, tufted, evergreen, succulent perennial, 150–300 mm high. The stems are smooth and hairless (glabrous). The leaves with a circular cross section (terete) to spindle-shaped (fusiform), 25–60 mm long and 4–8 mm wide, grey-blue-green, fleshy, cylindrical, pointing upwards and ending in a point (mucronate). They are arranged in dense clusters around the tips of the branched stems. The leaves are pruinose, which means that they are frosted with a white bloom. The flower heads are small, discoid, one or a few on slender, elongated flower stalks in late winter, spring and early summer (Aug.–Dec.). They are white to cream or sometimes yellow.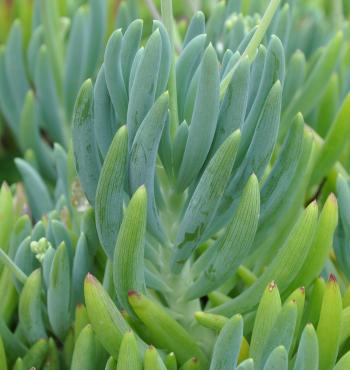 Conservation Status
Status
Curio crassulifolius is currently assessed as Data Deficient – Taxonomically Problematic (DDT). In 2009 and 2012 it was assessed as Least Concern (LC), meaning that it is not threatened.
Distribution and habitat
Distribution description
Curio crassulifolius grows on rocky outcrops and ledges and is widely distributed in the Northern, Western and Eastern Cape Provinces, from the Richtersveld to Uitenhage.
Derivation of name and historical aspects
History
The genus Curio was created in 1997 by P.V. Heath for species of Senecio with elongated, succulent leaves and discoid flower heads. The name is derived from the Latin curiosus meaning 'curious', perhaps referring to the peculiar morphology of these plants. The species name crassulifolius, means 'crassula-leaved' or 'leaves like those in the genus Crassula', referring to its fleshy leaves.
Ongoing phylogenetic studies in the tribe Senecioneae, have resulted in the description of new genera as well as the re-instatement of some old genera, mainly to reflect the new understanding of the relationships and evolution of species in the genus Senecio. The genus Curio is one of the newly described genera, and contains about 20 species, all formerly in the genus Senecio. Some other species of Curio include, C. articulatus, C. citriformis, C. ficoides, C. radicans, C. rowleyanus, C. muirii, C. pondoensis, C. repens, C. sulcicalyx and C. talinoides.
Curio belongs in the daisy family (Asteraceae), one of the largest families of flowering plants, containing about 24 000 species found throughout the world.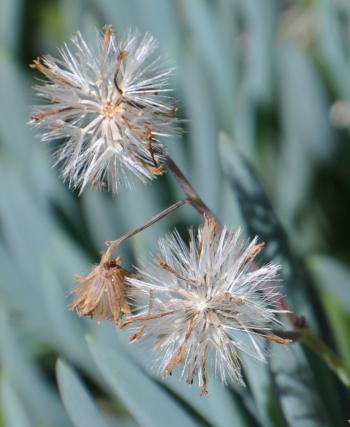 Ecology
Ecology
The seeds are light and have a pappus of long, fine, white bristles, which are carried away and dispersed by wind.
At Kirstenbosch National Botanical Garden, bees, butterflies and hoverflies are observed visiting the flowers.

Uses
Use
Curio crassulifolius is not known to be used in traditional medicine. It is an easy-to-grow, fast-growing, mat forming, water-wise garden plant that is a useful ground cover for large areas.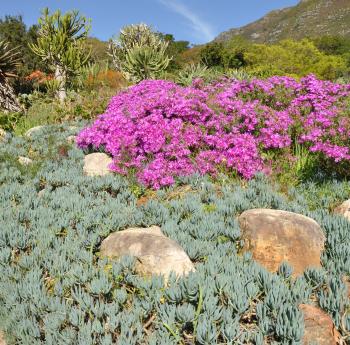 Growing Curio crassulifolius
Grow
Grow Curio crassulifolius in a sunny position in well-drained soil. It will grow in semi-shade but will become lank and leggy. It is drought resistant, and suitable for coastal gardens. It is grown more for its beautiful foliage than for its flowers. It looks good all year and needs minimal care and attention, and little watering. It is useful for creating pockets of colour and/or texture in a mixed planting, as well as for block planting or edging, and mass planting to cover a large area. It is well suited to rocky slopes, rockeries and retaining walls as well as for containers. It is not suited to humid, poorly ventilated areas, or wet or poorly drained soil. Its frost hardiness is not tested at Kirstenbosch, but it is probably able to survive light frosts.
Curio crassulifolius is very easily propagated from cuttings. Bottom heating and misting are not necessary. Take stem material from young or old growth, place in a sandy, rooting medium, keep semi-shaded and watered until it is rooted. Rooting will occur in 3 to 4 weeks. Cuttings can also be planted directly where the plant is intended to be grown. At Kirstenbosch, because Curio crassulifolius is so easily propagated from cuttings, seed propagation has not been attempted.
References
Eggli, U. (ed). 2001. Illustrated handbook of succulent plants: Dicotyledons. Springer, Berlin Heidelberg.
Goldblatt, P. & Manning, J. 2000. Cape Plants. A conspectus of the Cape flora of South Africa. Strelitzia 9. National Botanical Institute, Pretoria & Missouri Botanical Garden, Missouri.
iSpot Southern Africa: http://www.ispotnature.org/species-dictionaries/sanbi/Curio%20crassulifolius?nav=search
Manning, J. 2013. Two new combinations in Caputia and Curio (Senecioneae). Bothalia 43(1): 93.
Operation Wildflower: http://www.operationwildflower.org.za/index.php/component/joomgallery/succulents/senecio-crassulaefolius-1062
Pienaar, K. (2nd ed.) 2000. The South African What what flower is that edn 2. Struik, Cape Town.
Plants in Stock: http://www.plantsinstock.co.za/plant_facts_4595_senecio-crassulaefolius
Smith, G.F., Thiede, J. & Van Jaarsveld, E. 2001. Illustrated Handbook of succulents: page 33.
Van Jaarsveld, E. 2015-08. Curio pondoensis (Van Jaarsv. & A.E.van Wyk) Manning (Asteraceae). Internet 6 pp. http://pza.sanbi.org/curio-pondoensis. Accessed on 6 June 2016
von Staden, L. 2012. Curio crassulifolius (DC.) P.V.Heath. National Assessment: Red List of South African Plants version 2015.1. Accessed on 2016/06/06.
Credits
Nomama Mei & Alice Notten
Kirstenbosch National Botanical Garden
June 2016
Plant Attributes:
Plant Type: Ground Cover, Perennial, Succulent
SA Distribution: Eastern Cape, Northern Cape, Western Cape
Soil type: Sandy
Flowering season: Spring, Early Summer
PH: Acid, Neutral
Flower colour: White, Cream
Aspect: Full Sun
Gardening skill: Easy
Special Features:

Attracts butterflies

Drought resistant

Good potplant

Feeds honeybees

Pioneer plant
Horticultural zones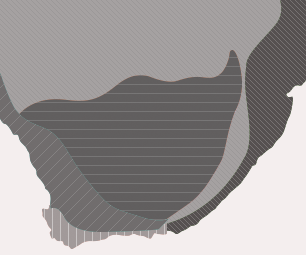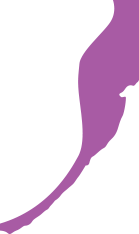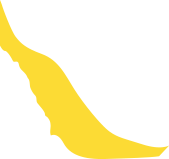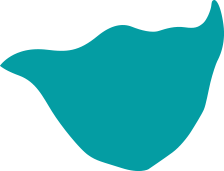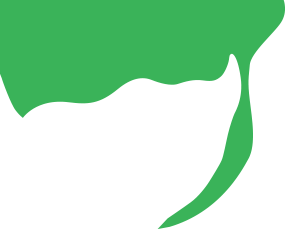 Zone 1 Coastal summer rainfall, frost free
Zone 2 Coastal winter rainfall, frost free
Zone 3 Winter rainfall Karoo, light frost
Zone 4 Summer rainfall Karoo and Highveld, Frost in winter
Zone 5 Bushveld summer rainfall, Light frost
Google QR Code Generator