Dimorphotheca eckloni DC.
Family: Asteraceae
Common names: Cape marguerite, Van Staden's River daisy, Sundays River daisy, white daisy bush, blue-and-white daisy bush (Eng.); Kaapse magriet, jakkalsbos, Vanstadensrivier madeliefie, Sondagsrivier madeliefie (Afr.)
Introduction
Dimorphotheca ecklonis has beautiful, white ray florets and a dark blue centre (disc florets). A collection of these plants in full bloom certainly creates a stunning show in any garden!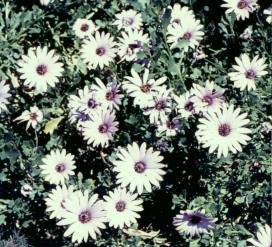 Description
Description
Dimorphotheca ecklonis is a perennial plant of up to 1 m tall and as much in diameter, erect to decumbent. It can get woody at the base. The leaves are alternately arranged, sessile, simple, elliptic and slightly succulent, and the margins are entire to conspicuously dentate, crowded at the ends of the branches. The lower branches are quite nude.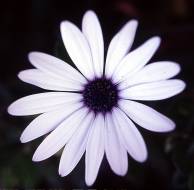 The large flowerheads (capitula) are up to 80 mm in diameter and borne singly or in a few groups at the end of the branches on short stalks (peduncles). The ray florets are long, bright white on the upper side and light blue or violet on the lower side. The disc florets are dark blue or purple.
The fruits (cypselae) of the ray florets are about 7 x 3 mm, smooth, obovoid and triangular. Read more about Asteraceae flowers here, as well as an explanation of the terminology.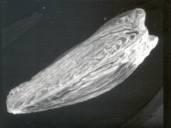 Conservation Status
Status
Although this species is not currently included in the South African plant Red Data Lists of 2002, it should be considered as threatened as it has a small distribution area in the Eastern Cape where its habitat is threatened by cultivation, urbanisation and agriculture.
Distribution and habitat
Distribution description
The species is endemic to a small area in the Humansdorp, Port Elizabeth, and Uitenhage districts in the Eastern Cape.
Derivation of name and historical aspects
History
The species is named after C.F. Ecklon, one of the early botanical explorers of the Cape. It was introduced into cultivation in Europe in the late 1800s. In the genus Dimorphotheca, there are about 19 species occurring in southern Africa, Angola and Zimbabwe. D. ecklonis was originally described by De Candolle in 1837. The cypselae of the ray florets differ in shape from those of the disc florets, hence the generic name Dimorphotheca : di = 2, morpho = shape, theca = fruit. This plant was at one stage called  Osteospermum ecklonis (DC.) Norl.
Related plants for the garden are D. pluvialis, D. sinuata and Osteospermum jucundum.
Ecology
Ecology
In nature, the plants grow mostly in sandy soil on steep slopes or at the base of cliffs. Butterflies are attracted to the flowers and they are obviously the pollinators of this species. The fruits have no special adaptations for dispersal and seedlings are often found near the parent plants. Small wings are present on the three corners of the fruits, which might assist in wind dispersal.
Uses
Use
The Cape marguerite contains hydrocyanic acid and is poisonous to cattle.
Growing Dimorphotheca ecklonis
Grow
Dimorphotheca ecklonis must be planted in full sun in order for the flowers to open to their full potential, although they will tolerate some shade during the day. They can be mass-planted as a groundcover, as a border to a shrubbery, or to line pathways. They can be mixed with the equally attractive D. jucunda whose flowers are totally purple or pinkish mauve with a dark centre.
Cape marguerite can be cultivated from cuttings taken in summer. Seed germinates easily and the plants often sow themselves. They are fast-growing, frost-hardy and drought-resistant. Plants should be cut back after the second year to keep them tidy, or be replaced by new plants. The peak flowering time is in spring but some flowers are always present on the plants throughout summer.
There are no known garden pests that attack these plants.
References
Gunn, M. & Codd, L.E. 1981. Botanical exploration of southern Africa. Balkema, Cape Town.
Joffe, P. 1993. The gardener's guide to South African plants. Tafelberg, Cape Town.
Nordenstam, B. 1994. Tribe Calenduleae. In K. Bremer, Asteraceae, cladistics and classification : 365-376. Timber Press, Oregon.
Nordenstam, B. 1994. New combinations in the tribe Caleculeae. Compositae Newsletter 25: 46-49.
Norlindh, T. 1943. Studies in the Calenduleae. I. Monograph of the genera Dimorphotheca, Castalis, Osteospermum, Gibbaria and Chrysanthemoides. Gleerup, Lund.
Watt, J.M. & Breyer-Brandwijk, M.G. 1962. The medicinal and poisonous plants of southern and eastern Africa. Livingstone, London.
Credits
P.P.J. Herman
National Herbarium, Pretoria
March 2005
Plant Attributes:
Plant Type: Ground Cover, Perennial
SA Distribution: Eastern Cape
Soil type: Sandy, Clay, Loam
Flowering season: Sporadic/All year
PH: Neutral
Flower colour: Purple, White
Aspect: Full Sun, Morning Sun (Semi Shade), Afternoon Sun (Semi Shade)
Gardening skill: Easy
Special Features:

Attracts butterflies

Drought resistant

Poisonous
Horticultural zones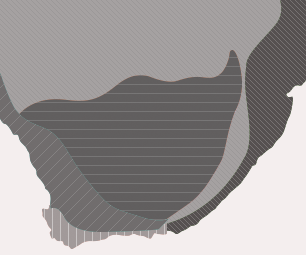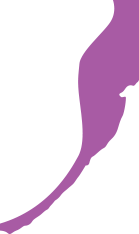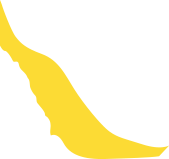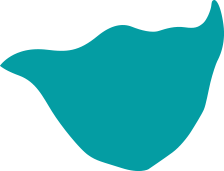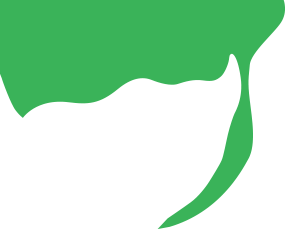 Zone 1 Coastal summer rainfall, frost free
Zone 2 Coastal winter rainfall, frost free
Zone 3 Winter rainfall Karoo, light frost
Zone 4 Summer rainfall Karoo and Highveld, Frost in winter
Zone 5 Bushveld summer rainfall, Light frost
Google QR Code Generator