Esterhuysenia inclaudens (L.Bolus) H.E.K.Hartmann
Family: Aizoaceae
Common names: none
Introduction
Esterhuysenia inclaudens is an alpine plant, from the peaks and upper slopes of a few mountains in the Western Cape, adapted to endure light snow cover.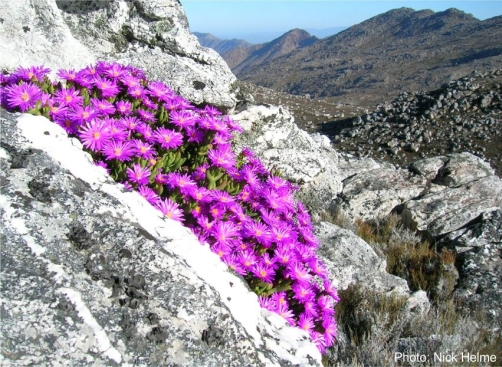 Description
Description
A stout succulent shrublet to 250 mm tall. Thick bright green, lance-shaped leaves with red tips, are paired and fused at the base to form a sheath.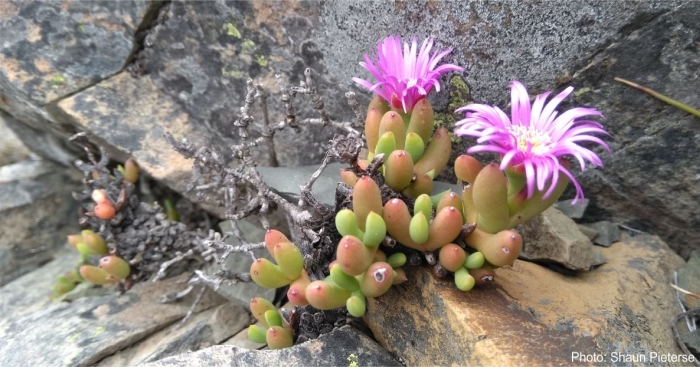 Esterhuysenia inclaudens flowers are solitary, on a short stem, with elongated, pink-purple petals and yellow anthers, which are supported by pink filaments, massed in the centre. The flower has a diameter of 25-30 mm. Fruits are berry-type, like many in the Aizoaceae family.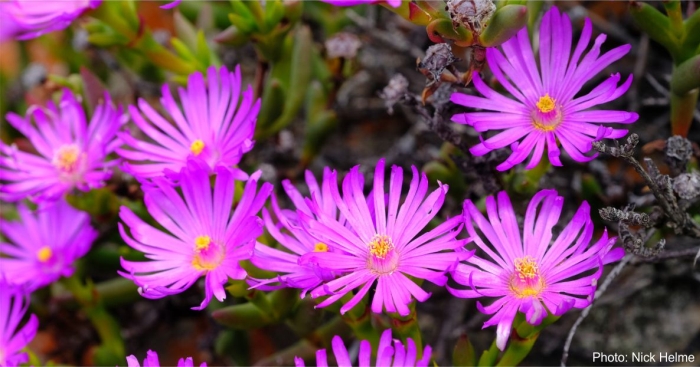 Conservation Status
Status
Esterhuysenia inclaudens is a rare species, only occurring in the Robertson area and is thus endemic to this small region of the Western Cape. No threat has been recorded for the species.
Distribution and habitat
Distribution description
Esterhuysenia inclaudens is an intriguing species. It prefers an exposed habitat on mountain peaks higher than 540 m,where it grows in crevices, often north-facing to acquire maximum sunlight. This species is intolerant of warm micro-climates, enjoying cooler conditions. Esterhuysenia inclaudens has been seen in habitat covered with snow, which indicates that it can tolerate frost.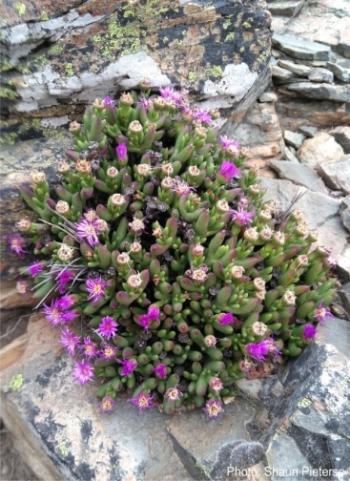 Derivation of name and historical aspects
History
The species name inclaudens in Latin means 'not shutting', this is because it was first described as 'not closing again' (Bolus 1962). The genus was named after prominent botanist and climber Elsie Esterhuysen (1912-2006) (Smith et al. 1998), who collected the type specimen for Esteryusenia inclaudens and two other species in the genus, E. alpina and E. stokoei (Van Jaarsveld 2017). Esterhuysenia is a small genus, consisting of 7 species. When the genus was created in 1998, H.E.K. Hartmann moved this species from Ruschia; combining Ruschia inclaudens to become Esterhuysenia inclaudens.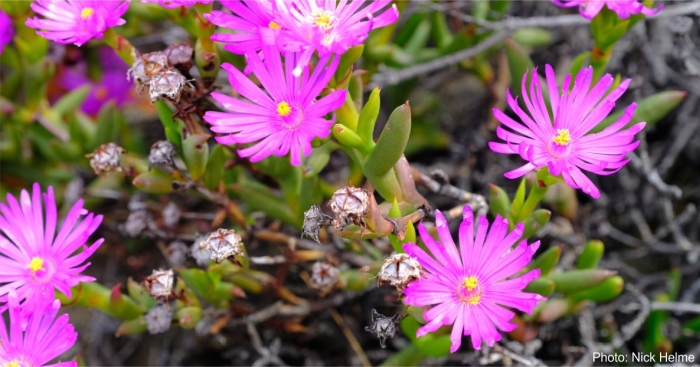 Ecology
Ecology
Esterhuysenia inclaudens plants experience rain and occasional snow during the winter months and flower in spring and early summer, between September and December (Smith et al. 1998). Common visitors to the flowers are ants and beetles.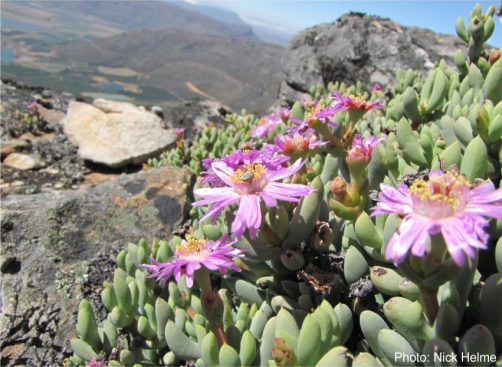 Uses
Use
No medicinal or cultural uses are recorded.
Growing Esterhuysenia inclaudens
Grow
Many plants native to high latitudes do not have a positive flowering response to lower coastal latitudes, i.e. plants that grow naturally high in the mountains often fail to thrive and do not produce flowers when they are grown at sea level, near the coast.
Esterhuysenia inclaudens is not a commonly cultivated plant and may require some grower's intuition. Like many mesembs, E. inclaudens can be grown from cuttings or seeds. Autumn is the ideal season to sow seed, and treating the seed with a smoke primer would improve germination success. If cuttings are being used, ensure that they are 6–10 mm in length.
Given the specific habitat of Esterhuysenia inclaudens, potting it in a well-drained, sandy soil mixture would give the best results. Provide full sun exposure and a consistent watering schedule without overwatering. When pruning the shrub, use the cuttings to propagate new plants.
References
Bolus, H.M.L. 1962. Notes on Mesembryanthemum and Allied Genera. Journal of South African Botany 28:12.
Harrison, L. 2012. Latin for Gardeners. The University of Chicago Press, Chicago.
Hartmann, H.E.K. 1998. New combinations in Ruschioideae, based on studies in Ruschia (Aizoaceae). Bradleya 16: 44-91.
Hartmann, H.E.K. 2001. Illustrated Handbook of Succulent Plants: Aizoaceae A–E. Springer, Berlin.
Helme, N. 2004. Observation of Esterhuysenia inclaudens, Kwadousberg, Western Cape. iNaturalist. Online. https://www.inaturalist.org/observations/10882912.
Helme, N. 2010. Observation of Esterhuysenia inclaudens, Bokkeveld Tafelberg. iNaturalist. Online. https://www.inaturalist.org/observations/11021399
Helme, N. 2021. Observation of Esterhuysenia inclaudens, kp2, Western Cape. iNaturalist. Online. https://www.inaturalist.org/observations/99183852.
Manning, J. & Goldblatt, P. 2012. Plants of the Greater Cape Floristic Region 1: the Core Cape Flora. Strelitzia 29. South African National Biodiversity Institute, Pretoria.
Smith, G.F., Chesselet, P., Van Jaarsveld, E.J., Hartmann, H., Hammer, S., Van Wyk, B-E., Burgoyne, P., Klak, C. & Kurzweil, H. 1998. Mesembs of the world. Briza, Pretoria.
Van Jaarsveld, E. 2017. Esterhuysenia Ruschioideae. In Hartmann, H.E.K. Illustrated Handbook of Succulent Plants: Aizoaceae A-E.
Van Jaarsveld, E.J. 2011. Esterhuysenia grahambeckii, a new rare species in the Aizoaceae (Mesembryanthema, Ruschioideae) from the Rooiberg, Western Cape South Africa. Bradleya 29: 43–50.
Credits
Robyn Manuel
Groen Sebenza Succulent poaching internship
Compton Herbarium
May 2023
Acknowledgements: the author thanks Dr Ernst J. van Jaarsveld for his guidance on the cultivation of Esterhuysenia inclaudens, and Nick Helme and Shaun Pieterse for allowing the use of their images.
Plant Attributes:
Plant Type: Shrub, Succulent
SA Distribution: Western Cape
Soil type: Sandy
Flowering season: Spring, Early Summer
PH: Acid
Flower colour: Purple, Pink, Yellow
Aspect: Full Sun
Gardening skill: Challenging
Special Features:
Horticultural zones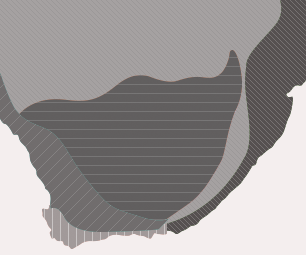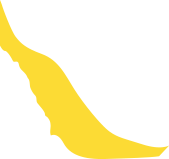 Zone 3 Winter rainfall Karoo, light frost
Google QR Code Generator