Eucomis zambesiaca Baker
Family: Hyacinthaceae
Common names: Zambezi pineapple flower, tropical pineapple lily (Eng.); witpynappellelie (Afr.)
Introduction
This stunner, is one of the smaller, and pleasantly scented species of Eucomis and the only one that occurs only in Limpopo province.
Description
Description
This species has one of the smallest bulbs in the genus, it is egg-shaped, grows between 30–60 mm in diameter and has a swollen basal plate. It produces green leaves that have minutely indented and wavy margins, and are about 300 mm long and 50 mm wide. The inflorescence stalk is green and narrow and grows between 200 and 300 mm tall. The flowers have a tiny pedicel (flower stalk) that is about 2–5 mm long. The petals of the flower buds are green, then turn white after opening. It has pale green filaments and white anthers. After flowering, it produces green, 3-angled ovaries. It flowers in early to midsummer (from December to February), and from late summer into autumn (February to April), the capsules start to ripen.
This species is often confused with Eucomis autumnalis, but they can be distinguished as follows:
Eucomis zambesiaca flowers are white when fully open, the flower stalks are bent and drooping and the flowers are widely spaced on the inflorescence, whereas the flowers of E. autumnalis are yellowish-green when open, the flower stalks are angled and the flowers are densely packed on the inflorescence.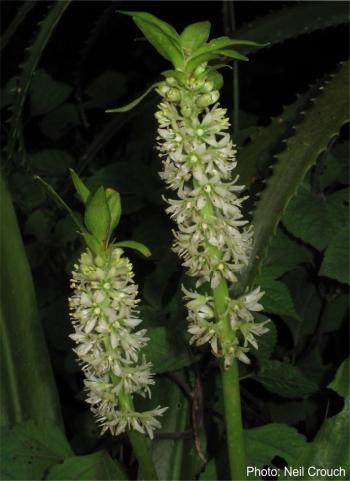 Conservation Status
Status
The conservation status for Eucomis zambesiaca is Least Concern (LC), meaning it is considered at a low risk of extinction. Eucomis species are known for their medicinal properties which is why their most common threat is harvesting for the medicinal plant trade.
Distribution and habitat
Distribution description
This species is found in the highlands of Zimbabwe, Malawi and South Africa. In South Africa it is only found in the Limpopo Province where it occurs in the Blouberg, growing only in clay soils of the dolerite dykes. No plants are found in the surrounding sandy soil of the quarzitic sandstone terrain. They grow in dense clumps in semi-shaded areas of open bushveld, on a western aspect of moderate to steep slopes. On that part of the mountain, there is frequent fog, mist and dew, which more than likely supplements the amount of water they receive significantly.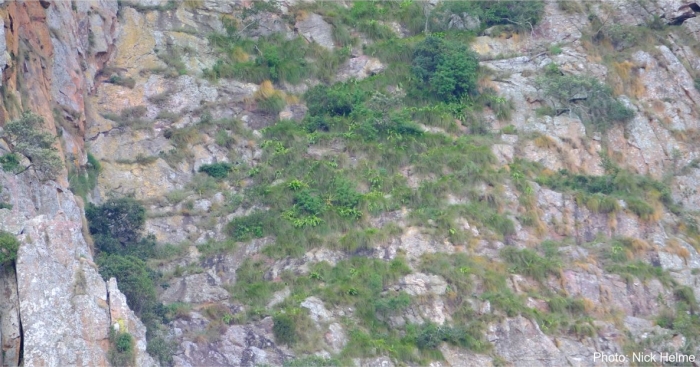 Derivation of name and historical aspects
History
The genus name Eucomis is derived from the Greek word eukomos, meaning 'beautiful hair' or 'topknot', which refers to the crown of leafy bracts. The species name zambesiaca is in reference to the Zambezi River basin, where it was first collected.
It was first collected in the year 1859 by Dr John Kirk, growing in the short grassland in the highlands in of Zimbabwe near the Zambezi River. It was named and described by J.G. Baker in 1889 in The Gardeners' Chronicle. Eucomis zambesiaca is one of many species that straddles two flora regions, the Flora of Southern Africa region south of the Limpopo River and the Flora Zambesiaca region to the north. The Eucomis specimens in the Flora Zambesiaca region are identified as E. zambesiaca and the closely related E. autumnalis is considered to be restricted to the Flora of Southern Africa region.
Ecology
Ecology
The white, sweetly scented flowers attract a variety of pollinating insects, including bees. Plants can withstand frost by shedding their above-ground parts during the winter, allowing them to survive the freezing conditions and re-sprout in early summer
Uses
Use
Its compact growth habit and long-lasting flowers make it an excellent choice for a small, sunny rockery garden or as a superb potted plant. It is widely regarded as the most beautiful species in the Eucomis genus. The Eucomis zambesiaca flowers for prolonged periods of time, looks great in pots, and makes an excellent cut flower. When all other spring bulbs have finished blooming, Eucomis zambesiaca makes an attractive path edging and it can also be grown as a decorative, ornamental plant.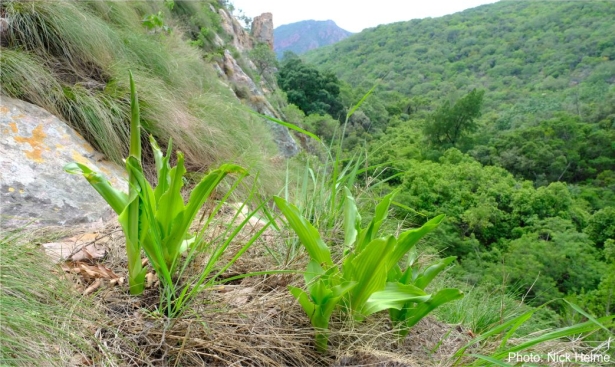 Growing Eucomis zambesiaca
Grow
Eucomis zambeziaca has attractive green leaves and white, sweetly scented flowers that are topped with a cluster of light green leaf-like bracts. It is frost hardy. Even when not in bloom, its rosette of lush, wavy strap-like leaves creates a tropical effect.
Eucomis zambesiaca has shorter flower stalks than many other species, making it less prone to collapse. Although it is dormant in the winter, the bulbs do not need to be lifted. The flowers of this plant can be cut and used in floral arrangements, but they last longer if left on the plant. When the seed pods are ripe, they can be harvested and stored until spring. This species is water-wise because it does not require frequent watering, and it is hardy and well-suited to hot, dry locations with wall protection. A plant is known to have survived several winters in an unprotected spot at Kew's bulb terrace. Clumps grow rapidly each year due to the production of daughter bulbs.
Eucomis zambesiaca is propagated through seeds, offsets, leaf cuttings and E. zambesiaca can be propagated through bulb slicing like the E. vandermerwei and E. comosa. It must be propagated with their tips on the level of the soil surface, this is to allow easy growth when the bulbs start to develop new shoots in spring. When E. zambesiaca is propagated through seeds and leaf cutting it takes about 5 years for it to produce flowers. The seeds must be sown in loam sandy soil in spring and early summer. Loam sandy soil is good for bulbs because it has high drainage capacity. Organic matter can be added to the sand to allow the bulbs to have access to moisture which is important during growth and flowering seasons. When planting, the bulbs must be planted 15 cm apart from each other to give them enough space to grow. Over time bulbs produce offsets which must be removed and use the to propagate new plants. During the winter season there is no need to lift them up unless the soil is waterlogged which could harm them. E. zambesiaca does not require daily watering and it flowers in summer.
References
Baker, J.G. 1886. Eucomis zambesiaca. The Gardeners' Chronicle 25: 9. Accessible at https://www.biodiversitylibrary.org/page/26085806#page/23/mode/1up.
Candide. Pineapple Lily Eucomis zambesiaca. https://candide.com/ZA/plants/eaabf98455d9bdfef9c454fdb2d85a16. Accessed 14 Sep. 2022.
Compton, J. 1990. Eucomis L'Heritier. The Plantsman 12(3) 128-139.
Duncan, G. 2010. Grow bulbs. A guide to the cultivation of bulbs of South Africa and neighboring countries. Kirstenbosch Gardening Series. South African National Biodiversity Institute, Cape Town.
Helme, N. 2021. Observations of Eucomis zambesiaca, Lesheba Wilderness Reserve, Limpopo. iNaturalist. Online. https://www.inaturalist.org/observations/74755432 & https://www.inaturalist.org/observations/104799701.
Jackson, W.P.U. 1990. Origins and meanings of names of South African plant genera. University of Cape Town.
Raimondo, D., Von Staden, L., Foden, W., Victor, J.E., Helme, N.A., Turner, R.C., Kamundi, D.A. & Manyama, P.A. (eds) 2009. Red list of South African plants. Strelitzia 25. South African National Biodiversity Institute, Pretoria.
Random Harvest. Eucomis zambeziaca. https://www.randomharvest.co.za/South-African-Indigenous-Plants/Show-Plant/PlantId/503/Plant/Eucomis-zambeziaca. Accessed 14/09/22.
Reyneke, W.F. 1974. A new species of Eucomis L'Hérit. (Liliaceae) from South Africa. Journal of South African Botany 42(4): 355–360.
Wentzel, J. (n.d.). Eucomis zambesiaca. Online. Wildflower Nursery. https://wildflowernursery.co.za/indigenous-plant-database/eucomis-zambesiaca/. Accessed 14 Sep. 2022.
Credits
Dineo Dibakwane, Ndiyafhi Muthuhadini & Asavela Mqambeli
Walter Sisulu National Botanical Garden
October 2022
Acknowledgements: the authors thank Neil Crouch and Nick Helme for the images.
Plant Attributes:
Plant Type: Bulb
SA Distribution: Limpopo
Soil type: Clay, Loam
Flowering season: Early Summer, Late Summer
PH:
Flower colour: Green, White
Aspect: Full Sun, Morning Sun (Semi Shade), Afternoon Sun (Semi Shade)
Gardening skill: Easy
Special Features:

Drought resistant

Fragrant

Good potplant
Horticultural zones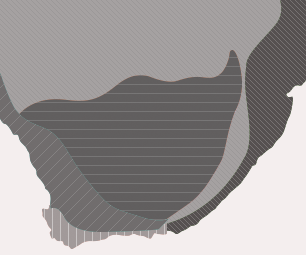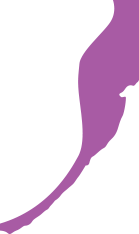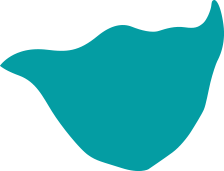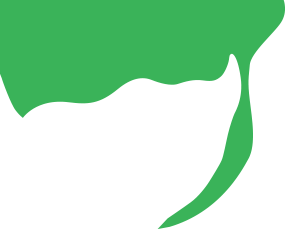 Zone 1 Coastal summer rainfall, frost free
Zone 4 Summer rainfall Karoo and Highveld, Frost in winter
Zone 5 Bushveld summer rainfall, Light frost
Google QR Code Generator