Pelargonium acraeum R.A.Dyer
Family: Geraniaceae
Common names: horseshoe pelargonium
Introduction
This pelargonium provides year-round colour to your garden.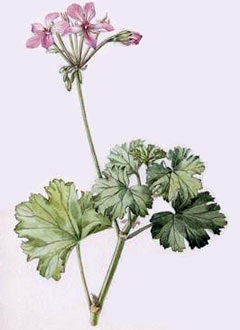 Illustration by M.E. ConnellFlowering Plants of South Africa vol. 20, plate no. 779
Description
Description
Pelargonium acraeum is a small shrub up to 1 m, or occasionally 2 m high. The stems are fairly herbaceous to succulent. The leaves are simple, kidney-shaped to circular, deeply lobed and covered with tiny velvety hairs. The stems are initially green but brown with age. The petals are pink with the posterior (upper) two a little shorter than the anterior (lower) three. This species has a long flowering season, from March to December, with definite peaks from April to June and again in the spring months (September-November).
Conservation Status
Status
Pelargonium acraeum is listed on the Red List of South African plants (Raimondo et al. 2009) as Least Concern. A taxon is Least Concern when it has been evaluated against the five IUCN (International Union for the Conservation of Nature and Natural Resources, often referred to as World Conservation Union) criteria and does not qualify for the categories Critically Endangered, Endangered, Vulnerable or Near Threatened.
Distribution and habitat
Distribution description
Pelargonium acraeum is found on the mountains of the eastern escarpment, from Blouberg (in Limpopo Province) in the north to Estcourt (KwaZulu-Natal) in the south. It is usually associated with mist belt forests though not a part of the forest itself, but rather as part of the shrubby vegetation of the ravines which can be termed as forest pioneer. P. acraeum grows either in direct sunlight or partial shade. It can be found growing mostly on the heavier soils derived from shale or dolerite at altitudes of 1300 to 1500 m rather than on the sandier soils of the higher strata. The annual rainfall in the areas where the species grows is fairly high. The main rainfall occurs in the summer months, and totals about 800 to 1000 mm. Along the slopes of the mountains, frost in winter is rare and summer temperatures are moderate.
Derivation of name and historical aspects
History
The Irish botanist, William Henry Harvey, divided the genus Pelargonium into 15 sections. The diagnostic features for the different sections were based on leaf and flower characteristics and the habitat in which they grew. P. acraeum is classified under the section Ciconium. This section consists of half-shrubs or shrubs with stems that are thick and fleshy. The leaves are simple, obovate or cordate-reniform (heart-kidney-shaped) and palmately veined. The section contains well-known species such as P. acetosum, P. inquinans and P. zonale. Pelargoniums are often incorrectly called geraniums.
The genus Pelargonium belongs in the family Geraniaceae, a large cosmopolitan family of approximately 11 genera and 800 species in subtropical and temperate regions of the world. The South African genera in the Geraniaceae family are Monsonia, Sarcocaulon, Pelargonium, Erodium and Geranium. There are approximately 270 species of Pelargonium which occur in S, E and NE Africa, Asia, St Helena, Tristan da Cunha, Madagascar, Australia and New Zealand, most of which (± 219 species) occur in southern Africa.
Pelargonium received its name from the resemblance of the shape of the fruit to the beak of a stork, which is pelargos in Greek. The specific name acraeum (Latin), meaning of the summits, refers to the lofty mountains on which this species grows. Mogg and Bernard, formerly plant collectors attached to the Botanical Research Institute (now South African National Biodiversity Institute) in Pretoria, collected specimens from which this species was described. They undertook a series of collecting expeditions in the 1930s to the largely unexplored Lulu Mountains. This species appears to be closely related to P. inquinans and P. zonale. The exact relationship between them has not yet been established. South African botanist and taxonomist Robert A. Dyer, former Director of the then Botanical Research Institute, mentioned the possibility of it being an evolutionary pioneer to P. zonale and P. inquinans , but he did not elaborate any further.
Ecology
Ecology
Attached to the elliptic seed of Pelargonium is a feather-like tail that is coiled in a spiral. This tail allows the seed to pierce the soil and secure itself thereif twisted around by the wind or by the movement of animals.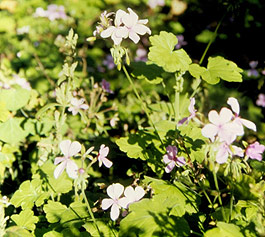 Uses
Use
No cultural uses have been recorded for Pelargonium acraeum although it could be used as a beautiful pot plant or shrub in the garden. This shrub can be planted among other herbaceous perennials and shrubs with similar growth habits. It will provide colour to the garden all year round.
Growing Pelargonium acraeum
Grow
The basic requirement for growing pelargoniums is good drainage, plenty of light and abundant air circulation. Cuttings can be taken anytime of the year as they root very easily. Short, 120 mm long stem cuttings are taken. The basal ends of the cuttings can be dipped in a rooting powder to stimulate rooting. Rooting hormones are not really required and you can root this plant without using them. The cuttings are inserted in propagation trays with coarse riversand and placed in a cold frame or well lit area to root. Rooting should take place within three to four weeks. Once the cuttings are rooted they need to be potted in well-drained composted soil. The plants can then be placed in a lightly shaded area to harden off before being placed in direct sunlight.
The seeds of summer rainfall pelargoniums can be sown in spring and the species from the winter rainfall areas should be sown in autumn. Seeds of Pelargonium acraeum can be sown in spring, in a well-drained soil mixture using seed trays. Seeds can be pretreated with a pre-emergence fungicide before being sown. The seeds are then covered with a light topping of fine-milled pine bark. Seeds will germinate after four weeks. Pelargoniums grown from seed are more vigorous and robust than those grown from cuttings. Pelargoniums are considered hardy plants and thrive happily in open spaces. Indoors or in a glass house the warmer conditions and lack of air circulation encourage many serious pests and fungal diseases.
References
Raimondo, D., Von Staden, L., Foden, W., Victor, J.E., Helme, N.A., Turner, R.C., Kamundi, D.A. & Manyama, P.A. (eds). 2009. Red List of South African plants 2009. Strelitzia 25. South African National Biodiversity Institute, Pretoria.
Van der Walt, J.J.A. 1977. Pelargoniums of southern Africa. Purnell, Cape Town.
Van der Walt, J.J.A. & Vorster, P.J. 1981. Pelargoniums of southern Africa, vol. 2. Juta, Cape Town.
Credits
Trevor Adams
Kirstenbosch National Botanical Garden
March 2012
Plant Attributes:
Plant Type: Shrub
SA Distribution: KwaZulu-Natal, Mpumalanga
Soil type: Sandy, Clay, Loam
Flowering season: Spring, Autumn, Winter, Sporadic/All year
PH: Acid, Neutral
Flower colour: Pink
Aspect: Full Sun, Morning Sun (Semi Shade), Afternoon Sun (Semi Shade)
Gardening skill: Average
Special Features:

Good potplant
Horticultural zones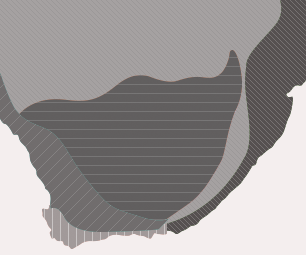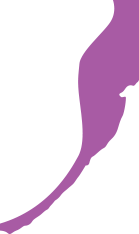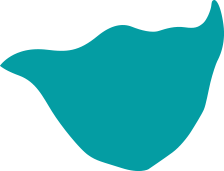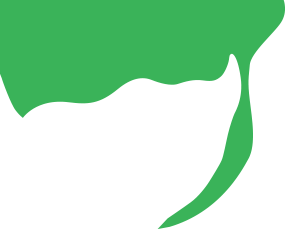 Zone 1 Coastal summer rainfall, frost free
Zone 4 Summer rainfall Karoo and Highveld, Frost in winter
Zone 5 Bushveld summer rainfall, Light frost
Google QR Code Generator