Pelargonium citronellum J.J.A. van der Walt
Family: Geraniaceae
Common names: citronella pelargonium, lemon-scented pelargonium ( Eng. ); malva (Afr.)
Introduction
Pelargonium citronellum has decorative leaves that have a strong, clean, lemon fragrance.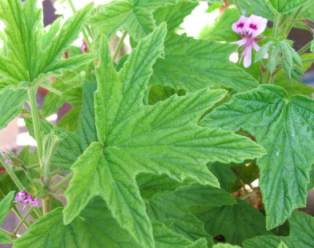 Description
Description
Pelargonium citronellum is an evergreen, bushy, strongly lemon-scented shrub, herbaceous when young and woody at the base. It grows up to 2m high and spreads up to 1m. The stems and leaves are sparsely covered in small hairs and glandular hairs. The leaves are simple, alternately arranged, with conspicuous veins at the back of the leaves. The leaf is palmately shaped with sharply pointed lobes. The flowers are pink-purple with a conspicuous dark marking on the two larger upper petals, the three smaller lower petals have no markings. The plant flowers during spring and summer (August to January) and is at its best in early summer (between September and October).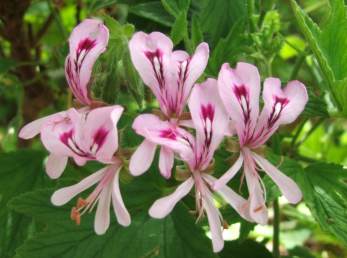 Conservation Status
Status
Pelargonium citronellum is Rare. It requires a specialised habitat and occurs in scattered populations, but is not threatened.
Distribution and habitat
Distribution description
Pelargonium citronellum grows in a small area near the village of Ladismith in south-eastern Western Cape. It is common on the northern foothills of Langeberg Mountains, from Miskraal to Herbertsdale. It grows well near streams in well-drained soil.
Derivation of name and historical aspects
History
Pelargoniums are often mistakenly called geraniums. Pelargonium gets its name from the resemblance of the shape of the fruit to the beak of a stork, which is pelargos in Greek. The word citronellum refers to the chemical substance called citronella which produces the lemon scent in this plant.
Pelargonium citronellum was described by Vorster & Van der Walt in 1983. Until then most specimens had been misidentified as Pelargonium scabrum. These two species are similar, but can quite easily be told apart: the flowers of P. citronellum are much larger and darker in colour, and the leaves of P. citronellum are less rough to the touch and more strongly lemon-scented than P. scabrum.
Ecology
Ecology
The seed is adapted to wind dispersal — it is light in weight and has a feathered, spiral, tail-like attachment. When the seed lands and if there is sufficient water in the soil, the tail becomes like a drill, twisting the seed into the soil so that the seed can anchor itself in the ground and avoid being blown away, or carried away on moving animals.
Uses
Use
The attractive and fragrant foliage makes this species an interesting subject for the garden. It can also be grown as a culinary herb or to flavour puddings. Although the foliage is fragrant all the time, it is during the warmer weather that you'll notice it, because the citronella (lemon-scented chemical in the leaf) is volatile at high temperatures. This plant can be used as a companion plant to repel pests, as the lemon scent has natural insecticidal properties. The leaves can also be used in potpourri and finger bowls.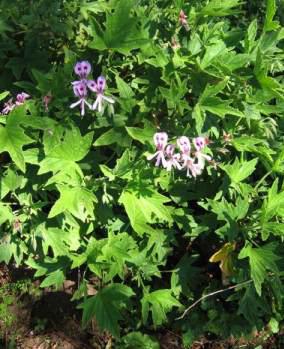 Growing Pelargonium citronellum
Grow
Pelargoniums are one of the easiest plants to grow. This species grows well near streams in well-drained, sandy soil in the winter-rainfall Western Cape. Pelargonium citronellum does best in full sun, in well-drained, sandy soil with water all year round, although it will withstand drought. It can be planted in the herbaceous border, the shrubbery, fynbos gardens, coastal gardens, herb and kitchen gardens and in containers. It can also be grown in light shade, where it's foliage is decorative but it will flower less.
Pelargonium citronellum can be propagated from both seeds and cuttings. Cuttings can be taken at any time of the year from a healthy vigorous plant, from softwood or herbaceous growth. Using a rooting hormone powder will speed up the rooting process, especially for the softwood cuttings. Place the cuttings in river sand in cold frames and keep them damp. The cuttings should root in 2-4 weeks. Give the rooted cuttings a 2-4 week weaning period and transplant them into a well-drained potting soil mix and place them in a sunny position. When they have formed a strong root-ball they can be planted out into the garden.
Sow seeds in late summer to early autumn. The seed should be sown in a light, well-drained potting mix. Sprinkle the seeds evenly in the seed tray and cover them with fine white sand or fine-milled pine bark. Water the seeds gently but thoroughly with a fine rose spray and place them in light shade with no direct sun. Seed germinates in 2-3 weeks.
References
Van der Walt, J.J. 1977. Pelargoniums of southern Africa. Purnell, Cape Town.
Vorster, P. & Van der Walt, J.J. 1982. Two new species of Pelargonium L'Herit. (Geraniaceae) from South Africa. South African Journal of Botany 2: 76-81.
Credits
Luyanda Mjuleni
Kirstenbosch National Botanical Garden
March 2007
Acknowledgements: The author thanks Trevor Adams for information on the propagation and cultivation of Pelargonium citronellum and Alice Notten for helping with the writing of this article.
Plant Attributes:
Plant Type: Perennial, Shrub
SA Distribution: Western Cape
Soil type: Sandy, Loam
Flowering season: Spring, Early Summer
PH: Neutral
Flower colour: Purple, Pink
Aspect: Full Sun, Morning Sun (Semi Shade), Afternoon Sun (Semi Shade)
Gardening skill: Easy
Special Features:

Drought resistant

Fragrant

Good potplant

Useful plant
Horticultural zones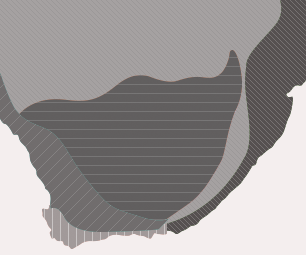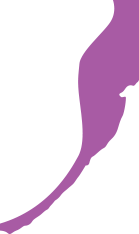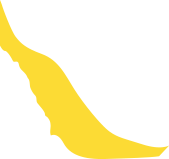 Zone 1 Coastal summer rainfall, frost free
Zone 2 Coastal winter rainfall, frost free
Zone 3 Winter rainfall Karoo, light frost
Google QR Code Generator