Pelargonium echinatum Curtis
Family: Geraniaceae
Common names: prickly-stemmed pelargonium
Introduction
Pelargonium echinatum is one of the most beautiful winter flowering pelargoniums. It is a stocky, compact, succulent perennial shrublet with spines on the stems. For those with an eye for the unusual, this plant makes the ideal garden or pot plant subject.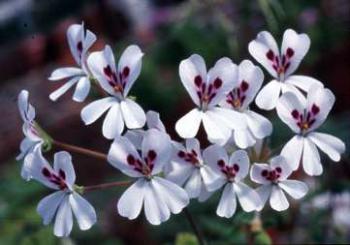 Description
Description
Pelargonium echinatum is summer deciduous. The leafless plants conserve energy by photosynthesizing through their greenish stems during the hot dry summer months. The leaves are cordate-ovate (heart-shaped) with crenate or crenulate (frilly) margins. The plants can reach heights of 1 m under ideal conditions.
The plants are in full flower during the winter. The inflorescence consists of a relatively long peduncle terminating in a cluster of 3 - 8 flowers which grow in an umbel (ball-shaped formation). Flower colour varies from white or pink to dark purple. Dark markings are present on the upper two petals. In cultivation the plants flower from June till October. In their natural habitat they flower from May until November.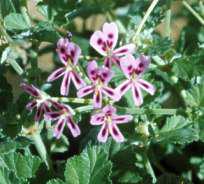 Distribution and habitat
Distribution description
This gem is found growing in the Richtersveld. It also occurs from north of Clanwilliam. The plant appears to have wide tolerance of growing habitats, growing in weathered rock, on dry stony slopes, under the protection of karroid bushes or even on cliffs. In its natural environment it rests during the hot dry summer.
Derivation of name and historical aspects
History
In Latin echinatus means covered with spine-like stipules on the stem. It is interesting to note that a painting of Pelargonium echinatum was done from a living plant cultivated in the Chelsea Physic Garden in England in about 1780. It is estimated that there are over 200 pelargonium species in South Africa alone.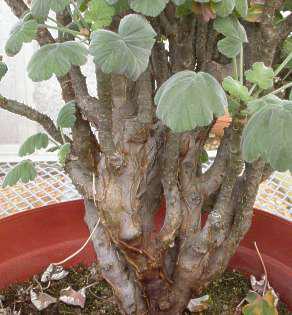 Ecology
Ecology
Pollination is done by bees, bumble bees and sometimes moths. At the Karoo Desert Garden in Worcester, moths have been observed pollinating the flowers, especially in the late afternoon. The plant has also adapted to cope with hot dry summers by dropping its leaves and using its green succulent stem for photosynthesis.
Growing Pelargonium echinatum
Grow
Pelargonium echinatum will live for approximately 20 years, if it is looked after. Remember they drop their leaves in late November. Do not over-water during the summer months as this action will shorten their life span by at least half. P. echinatum needs a rest period.
The ideal position in the home garden is a sunny one. The plant favours dry gardens making it the ideal water-wise subject. Anything less than 120 mm of rain is ideal. Pelargonium echinatum can tolerate a relatively wide temperature range. It is used to extreme heat (above 40°C), but it can also take low temperatures (-3°C).
Propagation is either by cuttings or seed. If one wishes to propagate by cuttings, it is advisable to harvest material in early autumn. This is when the plant is starting to produce its first set of leaves of the season. It is at this stage that the plant is at its most productive, with sap rising for the production of new leaves.
Once the cutting is taken, allow it to dry out for three days. The cutting should be 50 - 70 mm in length. Use sharp, good quality river sand to strike the cuttings in. One can use low, intermittent misters. A misting of four times a day in late April/May should suffice. Ensure the area where the cuttings are placed to root, is well ventilated and there is enough natural light (approx. 50%). The cuttings should, under the right conditions, root within two to three weeks. Plant out in one pint bags. Use sandy loam with very well-rotted compost. Move to a sunny location. By September the plants should be strong enough to be planted either in a pot or outside.
Seeds are borne in September and October of each year (southern hemisphere). Collect the seed once ripe. The seeds have long, corkscrew-like tails attached to them. These twirly tails help the seed to bore into the soil. Only sow the seed in April/May of the following season. Sow in well-drained loam, approx. 1 cm below the soil surface. Keep moist and well ventilated. Allow plenty of light. The seeds will germinate in two to four weeks. Prick out carefully without damaging the roots and plant into one pint bags. Move to a sunny location. In most cases only plant these young seedlings in April of the following year.
Credits
Ian Oliver
Karoo Desert NBG
July 2004
Plant Attributes:
Plant Type: Succulent
SA Distribution: Northern Cape, Western Cape
Soil type: Sandy, Clay, Loam
Flowering season: Spring, Autumn, Winter
PH: Neutral
Flower colour: White, Pink
Aspect: Full Sun, Morning Sun (Semi Shade), Afternoon Sun (Semi Shade)
Gardening skill: Easy
Special Features:

Drought resistant

Good potplant

Feeds honeybees
Horticultural zones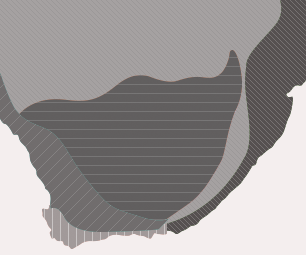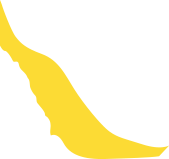 Zone 2 Coastal winter rainfall, frost free
Zone 3 Winter rainfall Karoo, light frost
Google QR Code Generator