Pelargonium fulgidum (L.) L'Hér.
Family: Geraniaceae
Common names: celandine-leaved pelargonium (Eng.); rooi malva (Afr.)
Introduction
With its silvery, silky foliage and bright red flowers, Pelargonium fulgidum is an interesting and beautiful subject for coastal and water-wise gardens in the winter rainfall region. It is also the parent of many modern hybrids.
Description
Description
Pelargonium fulgidum is a perennial dwarf shrub with a scrambling habit. It is 0.4-1.0 m high but if growing amongst, and supported by other plants, it can reach a height of 2 m or more. The stems are semisucculent, becoming woody with age, and are covered with persistent membranous stipules.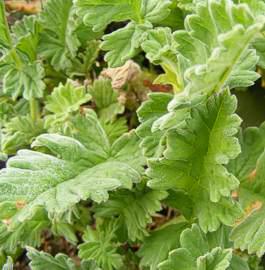 The leaves are oblong to heart-shaped, with serrated margins and are covered with tiny, silvery hairs, making them silky. The leaves are 30-100 x 20-70 mm, and are pinnately incised into 3-6 lobes (meaning that they are cleft nearly to the midrib but are not separated into distinct leaflets). The petioles are 20-90 mm long and covered with long, soft hairs. Fused to the base of the petioles, are the large, asymmetrical, ovate, membranous stipules.
The flowers are scarlet or carmine and are borne above the foliage on a long, branched peduncle, in 4-9-flowered, umbel-like heads. Flowering occurs from winter to early summer (June to November).
Conservation Status
Status
Pelargonium fulgidum is not endangered.
Distribution and habitat
Distribution description
Pelargonium fulgidum grows on exposed, windswept granite outcrops or on sand hills, near the coast. The species is confined mostly to the western coastal districts. It occurs from the Orange River through the Namaqualand Klipkoppe and the Knersvlakte of Namaqualand, to Yzerfontein in the Western Cape.
Derivation of name and historical aspects
History
Pelargonium is derived from pelargos (Greek), meaning stork, referring to the shape of the fruit, which resembles the beak of a stork.The Latin species name f ulgidum means shining or bright coloured, and refers to the brilliantly coloured flowers.
The genus Pelargonium includes roughly 200 natural species and many artificial hybrids. Most of the natural species are indigenous to South Africa but there are a few species occurring in tropical Africa, Syria,Australia and on a few islands in the Indian Ocean.
Linnaeus (1753) originally described Pelargonium fulgidum as Geranium fulgidum. Its history dates back to the early days of colonization at the Cape.In the early 18th century, this species was introduced to Holland and distributed to the garden of Pisa in Italy and the Sherard Garden near London.It is one of the few species of Pelargonium with bright red flowers and is the parent of a number of beautiful hybrids.
Ecology
Ecology
This species is pollinated by sunbirds. It experiences dry summers and wet winters, growing in exposed areas, on rocky outcrops or on sandy hills in coastal areas. It can withstand these harsh environmental conditions by being semisucculent and going dormant during the summer months and the stems later become woody. The hairy leaves help to trap moisture by condensing fog on the leaves at night.
Uses
Use
Fresh leaves of Pelargonium fulgidum are snacked on as a wild food. They taste slightly sour and astringent but they are palatable.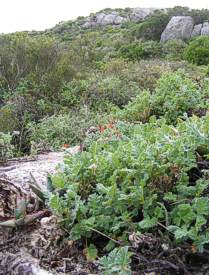 Growing Pelargonium fulgidum
Grow
Pelargonium fulgidum grows in the winter rainfall region of southern Africa in full sun and well-drained sandy soil. Since it is semidormant in the hot, dry summer months, do not over water it during this season. This pelargonium will suit water-wise, coastal gardens, in the winter rainfall region and will do perfectly in a rockery or as a potplant. It may not do as well in the summer rainfall region as it may receive too much water during its dormant phase.
Pelagonium fulgidum can be propagated by taking cuttings during the autumn months (April or May); when the plant comes into leaf. Once the cutting is taken, allow it to dry out for a day or two. To enhance rooting success, use a rooting hormone powder. Place the cuttings in a tray filled with river sand and place the tray in a cold frame or in a cool, slightly shaded area. Keep the tray damp but not wet. The cuttings will root in four weeks or more.
Once the cuttings have rooted, pot them into a well-drained, sandy medium and place them in a sunny area. Water them every third day. When they have formed a strong root-ball, plant them in the garden.
References
Eggli, U. 2002. Illustrated handbook of succulent plants: dicotyledons : 256. Springer, Berlin.
Le Roux, A. 2005. Namaqualand. South African Wild Flower Guide 1. Botanical Society of South Africa, Cape Town.
Linnaeus, C. 1753. Species plantarum,edn 1,2: 676. Stockholm.
Manning, J. & Goldblatt, P. 1996. West coast. South African Wild Flower Guide 7. Botanical Society of South Africa, Cape Town.
Van der Walt, J. 1977. Pelargoniums of southern Africa.Purnell, Cape Town.
Van Wyk, B-E. & Gericke, N. 2000. Peoples plants. A guide to useful plants of southern Africa.Briza Publications, Pretoria.
Website: http://www.ibiblio.org/pfaf/cgi-bin/arr_html?Pelargonium+fulgidum.
Website: http://darwin.bio.uci.edu/arboretum/pel.htm.
Credits
Karen Wall
Kirstenbosch National Botanical Garden
May 2009
Plant Attributes:
Plant Type: Scrambler, Shrub, Succulent
SA Distribution: Northern Cape, Western Cape
Soil type: Sandy
Flowering season: Spring, Early Summer, Winter
PH: Acid
Flower colour:
Aspect: Full Sun
Gardening skill: Easy
Special Features:

Drought resistant

Good potplant
Horticultural zones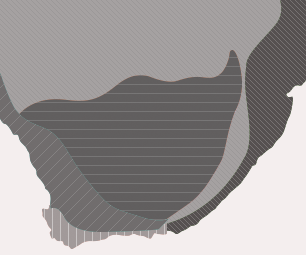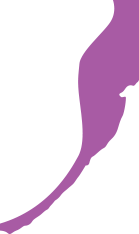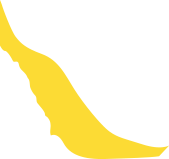 Zone 1 Coastal summer rainfall, frost free
Zone 2 Coastal winter rainfall, frost free
Zone 3 Winter rainfall Karoo, light frost
Google QR Code Generator