Pelargonium grossularioides
Pelargonium grossularioides (L.) L'Hér.
Family: Geraniaceae
Common names: gooseberry-leaved pelargonium ( Eng. ); rooirabas, rooirabassam, rooistingelhoutbas (Afr.)
Introduction
If you delight in tiny flowers then the gooseberry-leaved pelargonium is a plant you will enjoy!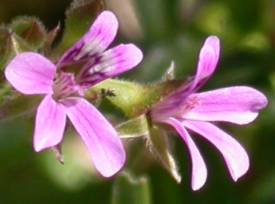 Description
Description
This is a very low-growing ground cover which flowers almost all year round and has stems which may grow as long as 0.5 m. The furrowed, angular stems tend to have internodes, which are generally in shades of pale to deep reddish in colour. The outline of the long-stalked leaves is rounded to kidney-shaped, with the basal leaves being larger than those towards the ends of the stems. They are incised into 3-5 lobes and vary in size from 10-40 x 10-60 mm. Leaves often have a reddish outline and older leaves are sometimes richly coloured in shades of red. The more or less hairy stems and leaves are aromatic.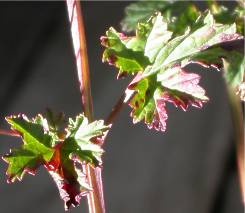 Flowers are small (less than 10 mm across) and vary from pale pink to a beetroot purple in colour. The occasional whitish flower is found. The compact, umbel-like flowerheads may have from 3 to 50 flowers on each one. This herb is a quick growing plant which usually only lasts about a year.
Distribution and habitat
Distribution description
Pelargonium grossularioides has a fairly wide distribution, occurring from the southwestern Cape, northeastward up into Mozambique , mainly along the coastal belt but also to an extent further inland. It is also found on the island of Tristan da Cunha. In Kenya, California and India it is recorded as an alien species.
Derivation of name and historical aspects
History
Pelargonium grossularioides is one of about 270 species of Pelargonium , most of which occur in southern Africa, and of these most are found in the southwestern Cape. A few species are also found on a few of the Indian Ocean islands, in Australia, Syria and tropical Africa. P. cucullatum, which is one of the parents of thousands of hybrids currently grown, was first collected on Table Mountain by a Dutch botanist, Paul Hermann, who took it back to Europe. Pelargonium varieties are cultivated all over the world and are very popular as both bedding plants and in flower boxes. Many Pelargonium species and varieties are still mistakenly referred to as geraniums, but geraniums have flowers which are regular in shape, and may be divided into equal halves in any plane, whereas the pelargoniums can be divided into equal halves in only one plane.
The name Pelargonium is derived from the seed head, which looks like the bill of a stork, from the Greek word pelargos, stork. The species name, grossularioides, is derived from Grossularia , which is the scientific name for the gooseberry, and oides , which means resemblance in Greek. Hence the English common name gooseberry-leaved pelargonium. The rooi portion in the Afrikaans common names refers to the colouring of the stems.
Ecology
Ecology
It grows best in damp soils, either in partial shade or full sun, and is equally at home in the winter rainfall region of the southwestern Cape and the all year or summer rainfall areas in the tropics. In some areas it may be considered a weedy species. Bees that are looking for nectar probably pollinate it.
Uses
Use
In the past, the Cape Malay people used to use decoctions of this plant for pregnant women. At times it was used to abort a foetus, or to hurry the process of confinement and was also helpful in expelling the placenta.
Horticulturally it may be used as a groundcover in damp areas or as a pot plant.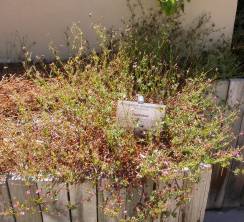 Growing Pelargonium grossularioides
Grow
This would be a useful species where a very low-growing groundcover is needed for a damp area, such as round stepping stones and in shady areas. It could also be used to spill over the edge of a large flowerpot planted with taller species, or at the sides of a window box.
This species may be grown from cuttings or from seed. March and/or April are good times for sowing of seed or growing on from cuttings. For both, use a well-drained mix, which will not become waterlogged, but which remains moist at all times. A sandy loam or a mix made of equal parts of sand and fine peat moss would be suitable. Pasteurised soil mixes are advantageous as they minimise attack from diseases. It is best to sow the seeds individually or place the cuttings individually into small pots or 6 or 12 plug packs so that roots have minimum disturbance when potted on into larger containers or planted out in situ. Seeds may be removed from their seed cases if desired, using a needle inserted into the groove below the style, or sown, as is, about 5 mm below the surface of the mix. It is most important that the mix is kept moist at all times to prevent the germinating seed and seedlings from drying out. Pot on into larger containers or plant out in situ once the plants have developed several good-sized leaves and are 50-70 mm tall. When repotting or planting out try to disturb roots as little as possible by adding soil mix to the base and sides of the new pot. A very dilute, water-soluble fertilizer may be used at about every third or fourth watering if necessary.
References
Goldblatt, P. & Manning, J. 2000. Cape plants. A conspectus of the Cape flora of South Africa . Strelitzia 9. National Botanical Institute, Cape Town and Missouri Botanical Garden .
Llewellyn, J., Hudson , B. & Morrison, G.C. 1982. Growing geraniums and pelargoniums in the southern hemisphere . Howard Timmins, Cape Town.
Smith , C.A. 1966. Common names of South African plants. Memoirs of the Botanical Survey of South Africa No. 35.
Van der Walt, J.J.A. 1977. Pelargoniums of southern Africa . Jutta. Cape Town
Credits
Jane Forrester
Harold Porter National Botanical Garden
April 2005
Plant Attributes:
Plant Type: Ground Cover
SA Distribution: Eastern Cape, Free State, KwaZulu-Natal, Western Cape
Soil type: Sandy, Loam
Flowering season:
PH: Acid
Flower colour: Pink
Aspect: Full Sun, Morning Sun (Semi Shade)
Gardening skill: Easy
Special Features:

Feeds honeybees

Pioneer plant
Horticultural zones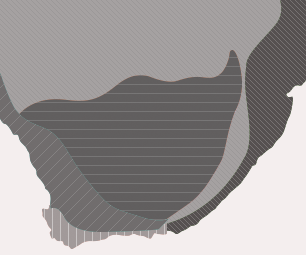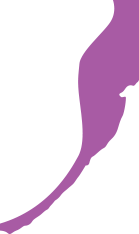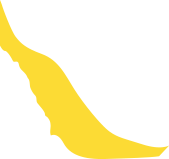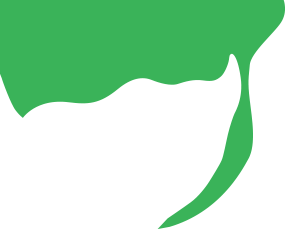 Zone 1 Coastal summer rainfall, frost free
Zone 2 Coastal winter rainfall, frost free
Zone 3 Winter rainfall Karoo, light frost
Zone 5 Bushveld summer rainfall, Light frost
Google QR Code Generator