Pelargonium setulosum Turcz.
Family: Geraniaceae
Common names: bristle-leaf pelargonium, bristle-leaf stork's-bill (Eng.); malva (Afr.)
Introduction
A beautiful tufted pelargonium from the Western Cape Province, not well known in cultivation but it makes an attractive potplant and is well-suited to fynbos gardens.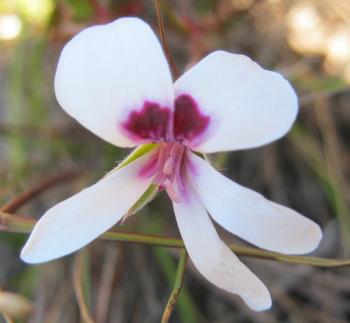 Description
Description
This species is a small, low-growing or creeping subshrub, with a network of roots that are interlinked between plants that occur in close proximity. The leaves are simple with the tips sharply pointed. Leaf margins are usually prominently toothed and sometimes deeply incised. Leaves are arranged in whorls or opposite on flowering branches and covered in bristle-like hairs.
Inflorescences are mostly one to two-flowered, but up to five flowers can occur. The flowers are white to pink with darker pink to red nectar basal spots on the two upper petals and sometimes with small pink basal spots on the lower three petals. Flower tubes are usually less than half the length of the flower stalks. Flowers appear in spring and early summer, between September and January.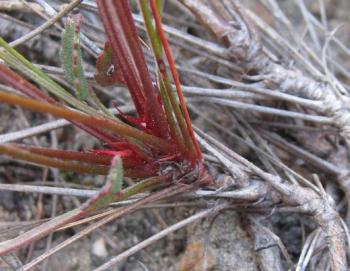 Conservation Status
Status
Pelargonium setulosum is currently Red Listed as Least Concern (LC) (Foden & Potter 2005).
Distribution and habitat
Distribution description
The distribution range of Pelargonium setulosum is restricted to the Western Cape Province and stretches from Cape Town northwards to Mosterthoek near Ceres and eastwards to the Ladismith area. It grows in the Fynbos Biome on Table Mountain Sandstone in well-drained gravel or sandy-clay soils in relatively cool and moist places or next to water or among rocks.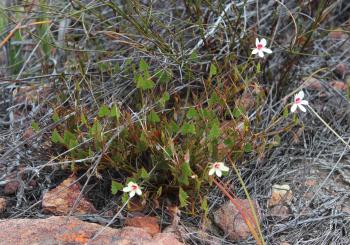 Derivation of name and historical aspects
History
The genus name Pelargonium is derived from the Greek word pelargos, meaning 'a stork', in reference to the fruit which resembles the bill of a stork. The specific epithet, setulosum (Latin) meaning 'with little bristles', refers to the bristle-like hairs which can be seen on the leaves.
Pelargonium setulosum was previously known as P. cardiophyllum but is now referred to under the first-mentioned name. (Cardiophyllum means 'heart-shaped leaves'.) This species is closely related to P. elegans in sharing a similar growth form but differs in the leaf apices which are rounded, the leaves covered in silky hairs and the flowers much larger (petals 25–27 mm long, 13–14 mm wide) than in P. setulosum (leaf apices sharply pointed, leaves covered with fine bristle-like hairs and flowers smaller, petals ± 20 mm long, 6–7 mm wide).
Pelargonium is a large genus and includes about 280 species that occur in Africa, Madagascar, St. Helena, Tristan da Cunha, Asia Minor, Australia and New Zealand. Its centre of diversity is situated in southern Africa and more specifically in the southwestern parts of South Africa. The genus was recently subdivided into four subgenera based on a combination of molecular and morphological characters. Pelargonium setulosum is currently placed in subgenus Pelargonium section Pelargonium.
Ecology
Ecology
Seeds are connected to a coiled, feathered-filament which aids in its distribution and ensures that seeds are drilled into the soil.
Uses
Use
To date, no uses have been recorded for Pelargonium setulosum.
Growing Pelargonium setulosum
Grow
This species is best suited for semi-shaded areas in a garden or in a pot. It needs well-drained, sandy, slightly acidic soil and is well-suited to fynbos gardens or rockeries and prefers a well-watered but free-draining site.
Cultivation from cuttings is recommended. Take soft, herbaceous stem cuttings, treat with a suitable rooting hormone and place in a well-drained rooting medium. Maintain moist and cooler conditions (avoid direct sun), but avoid over-watering. Once rooted, the cuttings should be potted in a well-drained, sandy, slightly acidic potting soil.
Sow seeds evenly in a tray with well-drained soil. Cover the seeds with a layer of sand, approximately one-and-a-half times the size of the seed and water. Place the tray in semi-shade or shade and maintain moist conditions.
References
Adams, T. 2007-02. Pelargonium elegans (Andrews) Willd. (Geraniaceae). Internet 3 pp. http://pza.sanbi.org/pelargonium-elegans Accessed 22 January 2016
Foden, W. & Potter, L. 2005. Pelargonium setulosum Turcz. National Assessment: Red List of South African Plants version 2015.1. Accessed on 2016/03/01
Röschenbleck, J., Albers, F., Müller, M., Weinl, S. & Kudla, J. 2014. Phylogenetics, character evolution and a subgeneric revision of the genus Pelargonium (Geraniaceae). Phytotaxa 159 (2): 31–76.
Van der Walt, J.J.A. 1977. Pelargoniums of Southern Africa, vol. 1. Juta, Cape Town
Van der Walt, J.J. & Van Zyl, L. 1988. A taxonomic revision of Pelargonium section Campylia (Geraniaceae). South African Journal of Botany 54 (2): 145–171.
Van der Walt, J.J. & Vorster, P.J. 1981. Pelargoniums of southern Africa, vol. 2. Juta, Cape Town, Johannesburg.
Vorster, P.J. 2012. Geraniaceae. In J. Manning & P. Goldblatt, Plants of the greater Cape Floristic Region 1: The Core Cape Flora. Strelitzia 29. South African National Biodiversity Institute, Pretoria.
iSpot southern Africa https://www.ispotnature.org/search/node/pelargonium%20setulosum Accessed 22 January 2016
Credits
Marianne le Roux
National Herbarium, Pretoria
March 2016
Plant Attributes:
Plant Type: Shrub
SA Distribution: Western Cape
Soil type: Sandy
Flowering season: Spring, Early Summer
PH: Acid
Flower colour: White, Pink
Aspect: Full Sun, Morning Sun (Semi Shade), Afternoon Sun (Semi Shade)
Gardening skill: Average
Special Features:

Good potplant
Horticultural zones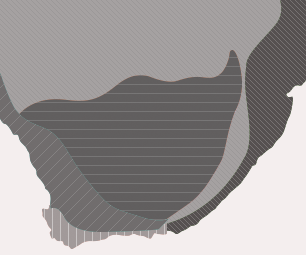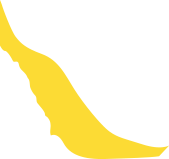 Zone 2 Coastal winter rainfall, frost free
Zone 3 Winter rainfall Karoo, light frost
Google QR Code Generator