Plants of the Week Advanced Search
Search results for "Pentzia" (displaying 2 of 2 on page 1)
Refine your search
Sort by date added
Sort Alphabetically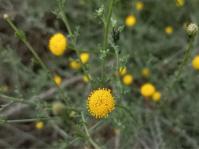 Common names:
anchor karoo bush, common karoo bush, good karoo, sheep karoo, sheep bush, sweet karoo (Eng.); alsbossie, alsbos, ankerkaroo, bewerasie, gansie, ganso
... Karoo, Fynbos and Renosterveld. The preferred habitats of Pentzia incana are loamy or sandy ridges and plains within ... branches touch the ground, they root and form new plants. Pentzia incana is also a species that is valuable to ... that some populations are more palatable than others. Pentzia Pentzia incana can be propagated vegetatively by ...
08 / 05 / 2023 | Roger Oliver | Kirstenbosch NBG
Read More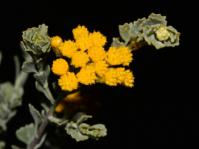 Common names:
greater skaapkaroo, duck's-foot skaapkaroo (Eng.) grootskaapkaroo, eendepootkaroo (Afr.)
... with pappus and attached achene which has five ribs in Pentzia (see this page for more information on the Asteraceae ). Pentzia dentata is endemic to South Africa and widespread ... along the base of mountains and has nutrient-rich soils. Pentzia dentata most likely regenerates from seed in a fire ...
21 / 03 / 2016 | Monique Mcquillan | Kirstenbosch NBG
Read More