Plecostachys serpyllifolia
Plecostachys serpyllifolia (P.J.Bergius) Hilliard & B.L. Burtt
Family: Asteraceae
Common names: cobwebbush (Eng.); vaaltee, kooigoed (Afr.)
Introduction
An easy-to-grow, grey-leaved perennial that forms a mound as its slender stems tangle together most delightfully. Perfect for a mixed herbaceous border or as a fynbos companion plant.
Description
Description
A much branched leafy sprawling perennial up to 1 m with long slender tangled stems and all parts greyish and woolly. Leaves oval and rounded with the tips downcurved and margins wavy, upper surface generally cobwebby with undersides white and woolly. Flowerheads are many, small, congested in rounded clusters at the tips of the branchlets, flowers yellow or brownish with small milky white floral bracts. This plant flowers from March to May with a peak in April.
Conservation Status
Status
Plecostachys serpyllifolia has a current conservation status of Least Concern.
Distribution and habitat
Distribution description
Occurs on seasonally damp sandy coastal flats ranging from the Western Cape, through the Eastern Cape all the way to southern KwaZulu-Natal, mostly near the sea but also on the damp lower mountain slopes in the southern and western Western Cape.
Derivation of name and historical aspects
History
The Greek, plekein, meaning to twist or plait, which alludes to the tangled growth habit and stachys, meaning spike, referring to the shape of the inflorescence. The specific epithet serpyllifolia indicates leaves resembling those of the species Thymus serpyllum.
There are only two species within the genus Plecostachys which belongs to the daisy family, Asteraceae.
Ecology
Ecology
This plant is well adapted to summer drought, full sun conditions and wind, all of which cause drying out, which leads to wilting, which can lead to death. It has three major adaptations that keep it alive and thriving in harsh conditions: the grey colour of the plant's foliage, which reflects the heat and sunlight; the hairy leaves, which reduce evaporation; the curved tips and wavy margins of the leaves, which protect the stomata on the underside of the leaves through which plants can lose moisture.
Uses
Use
Plecostachys serpyllifolia makes a lovely garden plant. While in nature it requires seasonally damp conditions, in a garden situation it manages very well with an average amount of irrigation. As its Afrikaans common name, kooigoed, meaning bedding material, suggests, it was traditionally used by the indigenous people to sleep on due to its soft woolly foliage.
Growing Plecostachys serpyllifolia
Grow
An attractive herbaceous perennial that is bound to become a popular foliage ornamental. It can be used in a mixed border to give an effective neutral contrast colour within the display but can also be massed in the middle of a long border for an effective display. Can also be allowed to mound and form a loosely-stemmed, small specimen shrublet or can even be allowed to spread across the ground as an attractive ground cover.
It is particularly useful in a coastal garden and can be especially effective in stabilizing open low-lying sandy areas
Plant in full sun in soil that must be well drained, add plenty of compost each season, then mulch well during summer and water regularly throughout the year.
Propagate in autumn from softwood and tip cuttings. Take cuttings in the early morning before the plants begin to actively transpire in the heat of the day as this lessens the amount of stress the cuttings will be under and increases the chances of propagation success. Dip the cuttings in a hormone powder/solution to increase the rooting percentage and place in a suitable medium under moist conditions till the roots form. A variety of rooting mediums can be used as long as they are well drained; sand, bark, palm fibre and polystyrene or vermiculite in different ratios are all suitable. At Kirstenbosch we use 50% bark, 50% polystyrene under mist sprayers in an enclosed environment for best results. Once the rooted cuttings have been hardened off, pot up the plantlets into any average, well-drained potting soil. Once the young plants are well established, plant out into the garden.
Seed is best sown in autumn or spring, Seeds are usually easy to grow but success can be enhanced with the use of smoke primer. A well-drained sandy soil, with plenty of compost would probably be a suitable growth medium with moderate water.
P. serpyllifolia has no serious pests.
References
Goldblatt, P. & Manning, J. 1996. Wildflowers of the Fairest Cape . Red Roof Design and the National Botanical Institute, Cape Town.
Leistner, O.A. (ed.). 2000. Seed plants of southern Africa: families and genera. Strelitzia 10.
Manning, J. & Goldblatt, P. 1996. West Coast : South African Wildflower Guide 7. Botanical Society of Southern Africa, Cape Town.
Trender-Smith, T. 1996. Wild flowers of Table Mountain National Park. Red Roof Design and the Bolus Herbarium, University of Cape Town, Cape Town.
Trender-Smith, T. 1996. The Levyns Guide to the plant genera of the Southwestern Cape. Botanical Society of Southern Africa, Cape Town.
Credits
Cherise Viljoen
Kirstenbosch National Botanical Garden
December 2012
Plant Attributes:
Plant Type: Ground Cover, Perennial, Scrambler
SA Distribution: Eastern Cape, KwaZulu-Natal, Western Cape
Soil type: Sandy, Loam
Flowering season: Late Summer, Autumn
PH: Acid, Neutral
Flower colour: Brown, White, Cream, Yellow
Aspect: Full Sun
Gardening skill: Easy
Special Features:

Drought resistant

Useful plant

Pioneer plant
Horticultural zones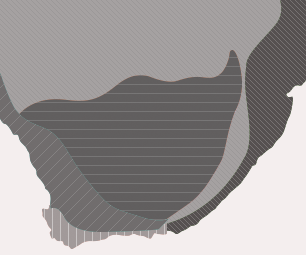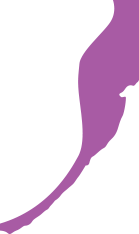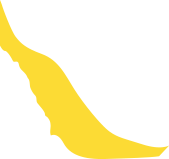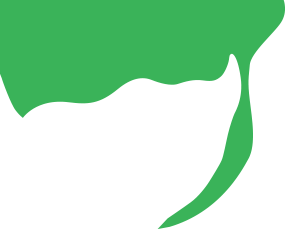 Zone 1 Coastal summer rainfall, frost free
Zone 2 Coastal winter rainfall, frost free
Zone 3 Winter rainfall Karoo, light frost
Zone 5 Bushveld summer rainfall, Light frost
Google QR Code Generator