Sansevieria hallii Chahin.
Family: Ruscaceae
Common names: sickle-leaf mother-in-law's-tongue (Eng.); sekelblaar-skoonma-se-tong (Afr.)
Introduction
Sansevieria hallii represents a rare succulent, with mottled, sickle-shaped leaves and beautiful white flowers. It is confined to the northeastern parts of the Limpopo Province in South Africa, as well as the southeastern, low lying parts of Zimbabwe. Easily grown from seed and an asset to Desert and Karoo gardens. 
Description
Description
Plants cluster-forming,  300–800 mm high and 300 mm in diameter, with subterranean rhizomes (underground stems) and lacking in aerial stems. Rhizome short, fleshy ± 45 × 35 mm, jointed, grey to pink, dividing. Roots fleshy, 3–5 mm, grey when exposed to light. The leaves, usually three, rounded (sub-cylindrical), oblong-elliptic, bending upwards, spreading, fleshy, firm, dark grey-green, with conspicuous to inconspicuous cross-bands. The upper surface flat or with a shallow groove, the lower surface rough, with longitudinal grooves, becoming conspicuous in dry conditions, the base tapering, pinkish to grey and with a blunt tip.
The inflorescence consists of a head, 180 × 160 mm, produced at or just below ground level; the short flower stalk 50 × 10 mm bearing a few bracts. The flowers, slightly fragrant during the night. Individual flowers (perianth) oblong, tubular, 56–98 mm long, white,the tube 45–78 × 2 mm, slightly inflated at the base and with recurved lobes, 25–29 × 3 mm. The stamens (male portion) with filaments 27–32 mm long and anthers 3–4 mm long, exserted. The female portion (pistil) 70–114 mm long, exceeding the stamens at maturity. Flowering time is midsummer.
The mature fruit consists of a rounded, orange berry, with a rough orange surface, 10 mm in diameter. The seed is bony, 6 mm in diameter.
Conservation Status
Status
Sansevieria hallii is not threatened and consequently was not taken up in the Red List of South African plants (Raimondo et al. 2009; Victor, Desmet & Van Wyk 2009).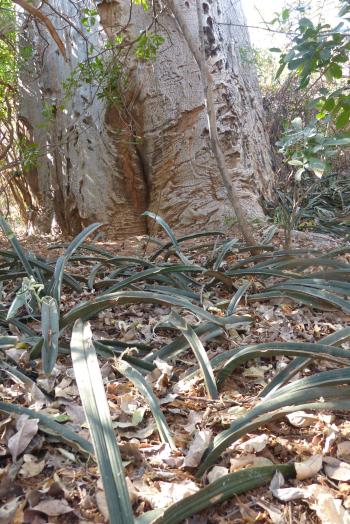 Distribution and habitat
Distribution description
Sansevieria hallii is confined to southeastern Zimbabwe and the northeastern corner of the Limpopo Province, essentially growing in dry savanna, or bushveld, as it is locally known. It grows in dry river valleys, mostly confined to rocky regions (mostly sandstone), but also observed in sandy soil below baobab trees in southeastern Zimbabwe. It is at once easily distinguished from the other South African species of Sansevieria by its curved, shallowly channeled leaves, and flowers which are carried in dense heads on short stems. The other South African Sansevieria species have elongated inflorescences.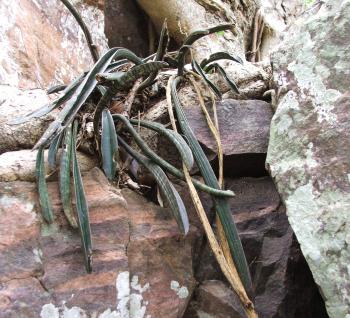 In the western extreme of the Soutpansberg (Limpopo Province), plants were found growing among quartzitic, sandstone rocks on steep slopes in vegetation classified as Limpopo Ridge Bushveld, Mopane Bioregion (Mucina & Rutherford 2006). It was found growing in association with succulent plants such as Aeollanthus rehmannii, Aloe angelica, Cissus rotundifolia, Cynanchum viminale, Crassula expansa subsp. fragilis, Plectranthus verticillatus and Senecio angulatus. Associated dry bushveld species include, Euphorbia tirucalli, Ficus abutilifolia, F. ingens and F. tettensis, Hymenodictyon parvifolium, Obetia tenax and the ironwood, Androstachys johnsonii. Sansevieria hallii proliferates from subterranean stolons, forming small groups. Plants were found in dappled shade below trees in leaf litter.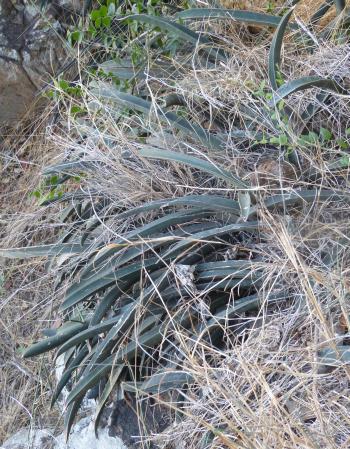 Derivation of name and historical aspects
History
Sansevieria hallii was named by Brian Chahinian in the Sansevieria Journal in 1996, for Harry Hall (1906–1986), who first collected this species from the Birchenough Bridge in southeastern Zimbabwe, in 1957. Appointed by Harold Compton (second director of the Kirstenbosch National Botanical Garden), to take care of the Kirstenbosch succulent collection in 1947, where he remained until his retirement in 1968. Harry made a large contribution to the knowledge of succulent plants, mainly in the winter-rainfall parts of South Africa.
Sansevieria hallii is one of 6 species of the genus confined to South Africa and Namibia. The other species are S. hyacinthoides, S. pearsonii, S. aethiopica, S. concinna and S. longiflora. Sansevieria is extremely variable in growth form, which makes some species difficult to classify. Sansevieria consists of about 60 species (Newton 2001), mainly distributed in the warmer parts of Africa and especially the tropical parts, such as Kenya, where the greatest diversity occurs.
Brian Chahinian established The Sansevieria Journal (launched June 1992) and reflects the popularity of this genus. Sansevieria hallii is also variable in growth forms and two cultivars have been established by Brian. This includes 'Lundi Bat', introduced from the Lundi River in Masvingo, and 'Pink Bat', a selection made from Venda (Chahinian 1996).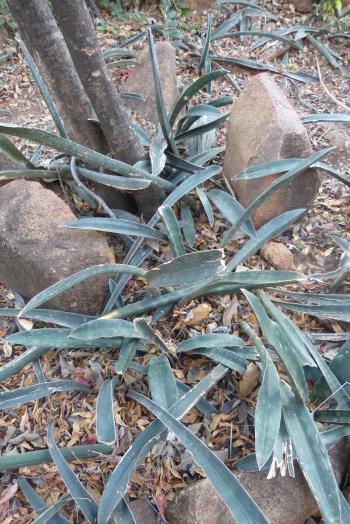 Ecology
Ecology
Little is known about the pollination of Sansevieria hallii. The pollinators are insects and very possibly it is long-tongued moths during the night when the flowers open and are fragrant. Sansevierias are frequently grazed by larger herbivores. When grazed, the underground rhizomes remain intact and will resprout. The succulent leaves and stems ensure the plant will survive during droughts.
Uses
Use
Sansevierias are grown for their ornamental leaves which are often mottled. It is one of those plants that survive under periods of extreme neglect. Due to its toughness and ease of growth, they are often used as office plants, grown in various types of containers. The leaves of Sansevieria are firm and leathery, with strong fibres that were used by the San for making a strong rope and string for their bows.
Sansevieria hallii is easily grown. It is a very slow grower and also flowers infrequently in cultivation. It can both be grown in containers and planted in gardens. In regions where frost is a problem, it is better in a container which would be placed in a warm protected area. In Europe and temperate climates, it is best grown in a greenhouse under controlled conditions.
Growing Sansevieria hallii
Grow
Sansevieria hallii shows horticultural promise for semi-arid to arid bushveld gardens. It is best grown in rockeries, and preferably in a shady spot. The plants grow best in a sandy, slightly acid medium. Water well during summer, keep completely dry during winter. Plants will react to a mild organic fertilizer during the summer months, enhancing its growth performance.
Sow seed in a sandy soil mixture in spring or summer. Germination should be within 4 weeks. Transfer to individual containers when big enough to handle.
Clusters can be divided and the rhizomes planted in a well-drained, sandy mixture for best results.
Sansevieria hallii can also be grown by leaf cuttings in moist sand during the warm summer months. This is a slow process and the leaves will root and proliferate from their base.
References
Chahinian, B.J. 1996. Sansevieria hallii a new species from Zimbabwe. The Sansevieria Journal 5: 7–10.
Gunn, M. & Codd, L.E. 1980. Botanical exploration of southern Africa. Balkema, Cape town.
Mucina, L. & Rutherford, M.C. (eds) 2006. The vegetation of South Africa, Lesotho and Swaziland. Strelitzia 19. South African National Biodiversity Institute, Pretoria.
Newton, L.H. 2001. Sansevieria. In U. Eggli, Illustrated handbook of Succulent Plants: Monocotyledons. Springer-Verlag, Berlin.
Smith, C.A. 1966. Common names of South African plants. Memoirs of the Botanical Survey of South Africa No. 35. Government Printer, Pretoria.
Van Jaarsveld, E.J. 2010. Water wise gardening. Struik, Cape Town.
Van Jaarsveld, E.J. 2010. Hunting Sansevieria in Angola. Sansevieria 23: 3–12.
Van Jaarsveld, E.J. 2010. Waterwise gardening in South Africa and Namibia. Struik, Cape Town.
Van Jaarsveld, E.J. & Hall, L. 1986. Harry Hall (22 May 1906–18 Feb. 1986). Aloe 23(1): 5–7.
Van Jaarsveld, E.J. & Hall, L. 1986. Harry Hall, part 1. Cactus and Succulent Journal 58(3): 95–101.
Van Jaarsveld, E.J. & Hall, L. 1986. Harry Hall, part 2. Cactus and Succulent Journal 58(4): 146, 147.
Van Jaarsveld, E.J. & Visagie, M. 2015. Flowering Plants of Africa 64: 42–46.
Van Jaarsveld, E.J.2016. Sansevieria hallii in the Gonarezhou National Park (Eastern Zimbabwe). Sansevieria 35: 8–14. The Journal of the International Sansevieria Society.
Credits
E.J. van Jaarsveld
Kirstenbosch National Botanical Garden (Retired)
Babylonstoren Farm
Extraordinary senior lecturer and researcher, Department of Biodiversity and Conservation, University of the W. Cape.
March 2017
Plant Attributes:
Plant Type: Succulent
SA Distribution: Limpopo
Soil type: Sandy
Flowering season: Late Summer
PH: Acid, Neutral
Flower colour: White
Aspect: Shade
Gardening skill: Easy
Special Features:

Drought resistant

Fragrant

Good potplant
Indoor plant
Horticultural zones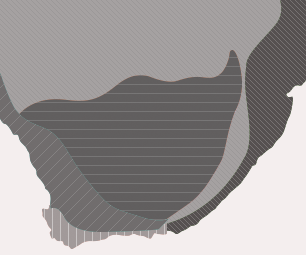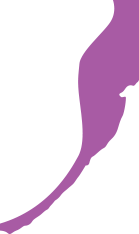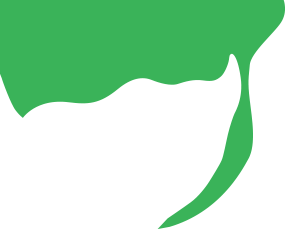 Zone 1 Coastal summer rainfall, frost free
Zone 2 Coastal winter rainfall, frost free
Zone 5 Bushveld summer rainfall, Light frost
Google QR Code Generator