Sansevieria pearsonii N.E.Br.
Family: Ruscaceae
Common names: spiky mother-in-law's-tongue, gemsbok horns, elephant's toothpick (Eng.); bobbejaan-se-dood, gemsbokhoring (Afr.)
Introduction
Sansevieria pearsonii is a colony-forming, perennial succulent, with an upright fan of cylindrical leaves that end in a hard, sharp point. Easy to grow, low-maintenance and water-wise, it is a striking form plant, well-suited to rockeries and containers, in light shade.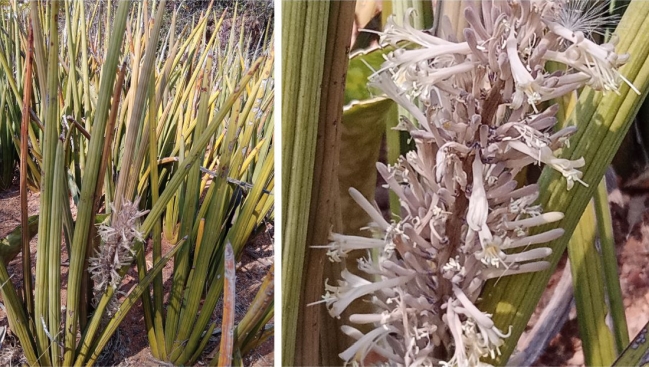 Description
Description
Spiky Mother-in-law's-tongue is a succulent perennial up to 1 m tall, with creeping rhizomatous roots. The leaves are in a fan, erect, cylindrical, hard, ribbed, overlapping near the base and spine-tipped. It has a tall spike of pinkish-brown, scented flowers, that open at night. Flowering is sporadic and irregular, in winter and spring (July to September). It produces rounded orange berries which are sought-after by birds.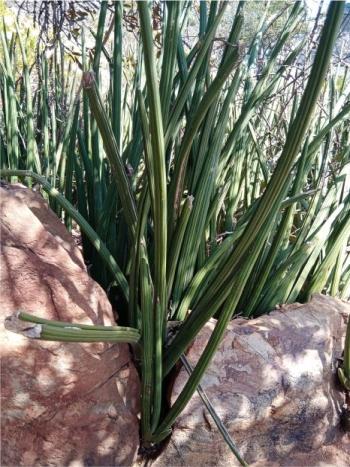 Conservation Status
Status
This species is of Least Concern (LC), according to the SANBI Red List of South African Plants.
Distribution and habitat
Distribution description
This is a colony-forming species that occurs in semi-shade under trees, in dry scrub, open savanna, woodland, forest, on river banks, often on termite mounds, in rocky or sandy areas, in dry sandy or rocky soil. It is widespread in the drier parts of the summer-rainfall region, in Limpopo, Mpumalanga and KwaZulu-Natal in South Africa, and it also occurs in Namibia, Botswana, Eswatini, Zimbabwe, Mozambique and many tropical areas of Africa.
Derivation of name and historical aspects
History
The genus Sansevieria was named after Pietro Sanseverino, Prince of Bisignano, who grew sansevierias in his garden near Naples, Italy. This species was named after Professor Henry Harold Welch Pearson (1870–1916), British-born South African botanist, prolific plant collector, botanical explorer, and founder and first director of the Kirstenbosch National Botanical Garden.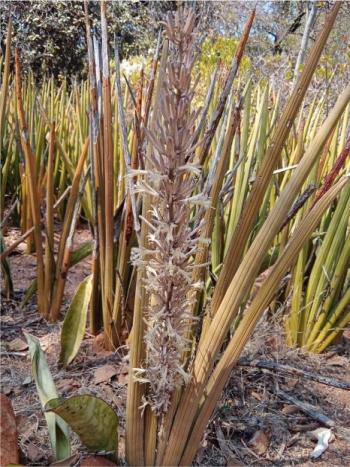 Ecology
Ecology
Flowers are possibly pollinated by night-flying moths. Birds eat the fruits and disperse the seeds. These plants are hard and tough and are not often grazed, but if they are the plant can resprout from the underground rhizome.
Sansevieria pearsonii forms large, dense colonies and is often seen growing with other succulent plants, including Euphorbia pseudocactus, Euphorbia grandicornis, Aloe marlothii, Aloe greenii, Senecio pleistocephalus, Cotyledon orbiculata, Coleus neochilus and Pachypodium saundersii.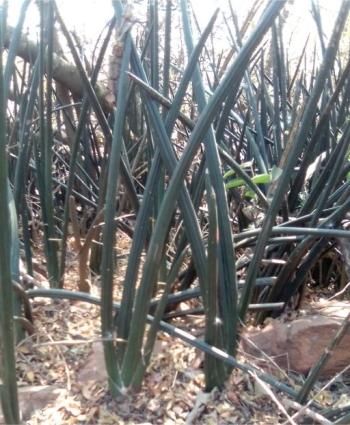 Uses
Use
The leaves of Sansevieria pearsonii provide strong fibres that can be used for weaving. The fibres are extracted simply by scraping off the fleshy plant tissue with the sharp end of a stick, leaving behind the whitish, hair-like fibres, which can be plaited into very strong cords.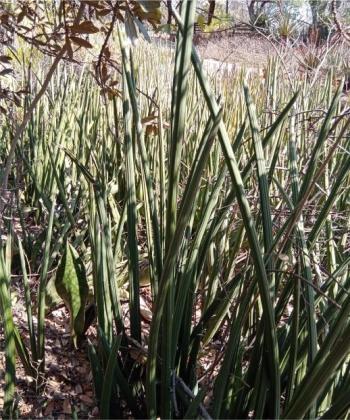 Growing Sansevieria pearsonii
Grow
Sansevieria pearsonii is propagated by cuttings or by division, at any time, or by seed sown in spring or summer. The cuttings should be at least 10 cm long and inserted in moist sand. It is a slow process, but a rhizome will emerge at the cut edge of the leaf. Seeds are short-lived and should be planted as soon as they are ripe. Clean off the flesh and sow in well-drained (sandy) soil in late spring or early summer, press the seeds just under the surface of the soil, keep warm and moist but not wet.
Plant in well-drained soil in semi-shade or light shade. It is a low maintenance plant and makes a great container plant. The plants are very drought tolerant, and can thrive with minimal watering, and need only be watered weekly during the growing season and once per month or not at all during the winter resting period. They can be fertilized once during the growing season, with a balanced fertilizer, for best performance.
References
Bos, J.J. 1996. Dracaenaceae, Asparagaceae, Luzuriagaceae and Smilacaceae. Flora of southern Africa Volume 5 Part 3. Accessed via JSTOR Global Plants: https://plants.jstor.org/compilation/sansevieria.pearsonii.
Fabian, A. & Germishuizen, G. 1997. Wild flowers of northern South Africa. Fernwood Press, Vlaeberg.
Hyde, M.A., Wursten, B.T., Ballings, P. & Coates Palgrave, M. 2022. Flora of Zimbabwe: Species information: Sansevieria pearsonii. https://www.zimbabweflora.co.zw/speciesdata/species.php?species_id=114710. Retrieved 16/09/22.
LLifle. Encyclopedia of Succulents. Sansevieria pearsonii N.E.Br. http://www.llifle.com/Encyclopedia/SUCCULENTS/Family/Dracaenaceae/32207/Sansevieria_pearsonii. Accessed 16/09/22.
Pooley, E. 1998. A field guide to wild flowers Kwazulu-Natal and the eastern region. Natal Flora Publications Trust, Durban.
Raimondo, D., Von Staden, L., Foden, W., Victor, J.E., Helme, N.A., Turner, R.C., Kamundi, D.A. & Manyama, P.A. (eds) 2009. Red list of South African plants. Strelitzia 25. South African National Biodiversity Institute, Pretoria.
Van Jaarsveld, E. 2017. Sansevieria hallii Chahin (Ruscaceae). PlantZAfrica. Online. http://pza.sanbi.org/sansevieria-hallii.
Credits
Philisiwe Nonhlanhla Biyela
Pretoria National Botanical Garden
October 2022
Acknowledgements: the author sincerely thanks Thabo Masupa for capturing the images of Sansevieria pearsonii used in this article.
Plant Attributes:
Plant Type: Succulent
SA Distribution: KwaZulu-Natal, Limpopo, Mpumalanga
Soil type: Sandy, Loam
Flowering season: Early Summer, Late Summer
PH: Acid, Neutral
Flower colour: Brown, Pink, Cream
Aspect: Morning Sun (Semi Shade), Afternoon Sun (Semi Shade)
Gardening skill: Easy
Special Features:

Drought resistant

Feature plant

Fragrant

Good potplant

Useful plant
Horticultural zones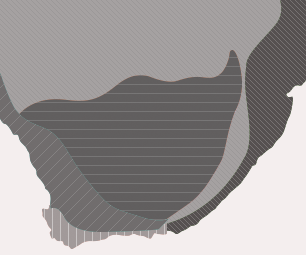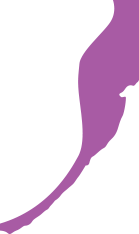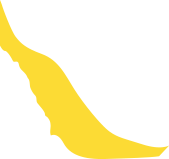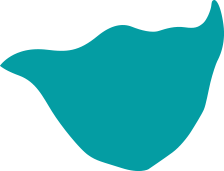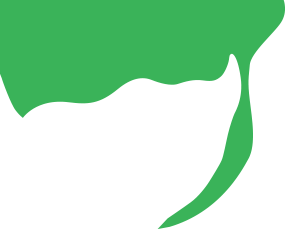 Zone 1 Coastal summer rainfall, frost free
Zone 2 Coastal winter rainfall, frost free
Zone 3 Winter rainfall Karoo, light frost
Zone 4 Summer rainfall Karoo and Highveld, Frost in winter
Zone 5 Bushveld summer rainfall, Light frost
Google QR Code Generator