Seriphium plumosum L.
Family: Asteraceae
Common names: silver stoebe (Eng.); slangbos, vaalbossie, Khoi-kooigoed (Afr.)
Introduction
This intricately branched, heath-like shrublet is well known to hikers who use the plant to make soft mattresses when sleeping outdoors. It might be better known to many people as Stoebe plumosa. Despite enormous garden potential and successful use at Kirstenbosch, it is not yet commonly cultivated.
Description
Description
At first glance, Seriphium plumosum appears to be a sprawling, much-branched, grey shrub. Looking closer, one notices that the slender, wiry branches are softly woody and at right angles to the stem. The short shoots are covered with whitish, woolly, clustered leaves, which are minute, tufted and pressed to the stem, giving the plant a granular appearance.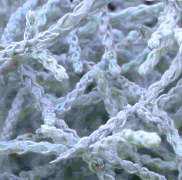 In the wild there are different forms, varying in colour. The silver-grey form that is grown at Kirstenbosch is usually found at higher altitudes and has slightly thicker stems.
The flowerheads are grouped in small clusters towards the ends of the main shoots, forming a spike-like inflorescence. Pale brown bracts surround the purple disc florets and give the spikes a golden appearance. Flowering is mainly in autumn/winter, from April to June, but also in spring.
Distribution and habitat
Distribution description
The genus Stoebe consisted of 34 species occurring mainly in the Western Cape (25 species) but also in southern tropical Africa, Madagascar and Reunion. It was recently revised by Koekemoer (2002) and Stoebe plumosa was combined with some other stoebes as Seriphium plumosum. S. plumosum is quite common and has a widespread distribution throughout South Africa.
Derivation of name and historical aspects
History
The name Seriphium is derived from seriph, a stroke or line of a letter; plumosum means feathery.
There is speculation whether the common name slangbos is derived from the fact that the flowerheads look like a snake rearing its head or from unsuspecting individuals finding a cobra curled up under it.
Ecology
Ecology
The light colour, which reflects sunlight, the woolly covering and small leaves, which reduce water loss, are adaptations to survive long, dry summers. It is an aromatic plant, yielding volatile oil, which is also a protective measure as the plant is seldom eaten by stock and then only when the plant is young. This is the very reason why the form of Seriphium plumosum which was previously known as Stoebe vulgaris has become such a problem in the northern parts of the country where it proliferates in disturbed or overgrazed areas, explaining its common name, the bankrupt bush.
Uses
Use
The form of Seriphium plumosum which was previously known as Stoebe plumosa was not used medicinally. However, in the Western Cape, the form previously known as Stoebe cinerea is still used as a remedy for heart trouble, whereas another unidentified Stoebe/Seriphium sp. that smells like valerian, may have a beneficial effect in epilepsy.
Slangbos provides interesting, long-lasting foliage for the vase. Dried and fresh material is popular in the floral industry especially around Christmas time when silver foliage is very sought after. It also often features at the Chelsea Flower Show where it is used as a filler in the Kirstenbosch-South African exhibit.
The plant makes very good kindling for fires, so good in fact that it should not be grown too close to a house in high fire risk areas. It is also used as nesting material in aviaries, tightly stuffed into chicken-wire baskets or nesting boxes, and is favoured by zebra finches. Any outdoor enthusiast will testify that the plant makes very good bedding material.
Growing Seriphium plumosum
Grow
Providing striking colour and contrast in the garden, slangbos is wonderful as an edging plant, bedding plant or groundcover. Not only does the foliage provide contrast, the spike-shaped flowers also contrast with other flowerheads.
Seriphium plumosum is evergreen and fast growing, with a height and spread of about a metre. Plant in full sun in well-drained soil or on a slope and keep fairly dry in summer. It looks most natural when combined with other fynbos, especially proteas and restios. Where less of a contrast and a more natural look is desired, use in variegated, grey and yellow planting schemes. For the best effect plant it in groups and give it space to spread or keep in shape with a regular light prune.
At Kirstenbosch slangbos is propagated vegetatively. Tip cuttings are taken in spring, treated with a rooting hormone and inserted into a 50% bark, 50% polystyrene medium and placed on 24°C bottom heat under a mist system. Rooting usually takes three weeks. Cuttings can also be rooted in coarse river sand in cold frames. Seed is also an option and is sown in autumn.
.
References
Germishuizen, G. 1997. Wild flowers of northern South Africa. Fernwood Press, Cape Town.
Goldblatt, P. & Manning, J. 2000. Cape plants. A conspectus of the Cape flora of South Africa. Strelitzia 9. National Botanical Institute, Cape Town and Missouri Botanical Garden Press.
Jackson, W.P.U. 1980. Wildflowers of the fairest Cape. Howard Timmins, Cape Town.
Koekemoer, M. 2002. Systematics of the Metalasia group in the Relhaniinae (Asteraceae-Gnaphalieae). Unpublished Ph.D. thesis. Rand Afrikaans University, Johannesburg.
Manning, J. & Goldblatt, P. 1996. West coast. South African Wild Flower Guide 7. Botanical Society of South Africa, Cape Town.
Powrie, F. (ed.). 1998. Grow South African plants. National Botanical Institute, Cape Town.
Van Rooyen, G. & Steyn, H. 1999. Cederberg-Clanwilliam & Biedouw Valley. South African Wild Flower Guide 10. Botanical Society of South Africa, Cape Town
Credits
Louise Badenhorst
Kirstenbosch National Botanical Garden
June 2004
With updates by
Yvonne Reynolds
 
Plant Attributes:
Plant Type: Ground Cover, Shrub
SA Distribution: Eastern Cape, Free State, Gauteng, KwaZulu-Natal, Limpopo, Mpumalanga, North West, Northern Cape, Western Cape
Soil type: Sandy, Clay, Loam
Flowering season: Winter
PH: Acid, Alkaline, Neutral
Flower colour: Brown
Aspect: Full Sun
Gardening skill: Easy
Special Features:

Attracts birds

Drought resistant

Feature plant

Fragrant

Good potplant

Useful plant

Feeds honeybees

Pioneer plant
Horticultural zones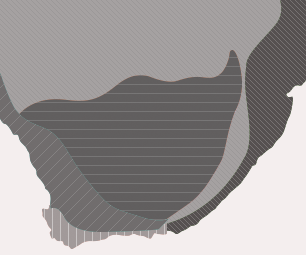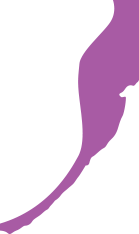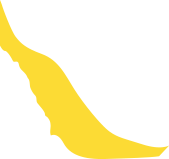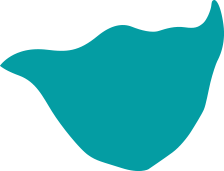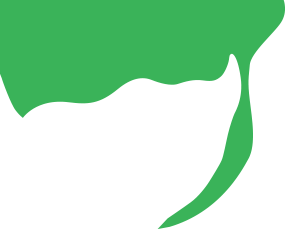 Zone 1 Coastal summer rainfall, frost free
Zone 2 Coastal winter rainfall, frost free
Zone 3 Winter rainfall Karoo, light frost
Zone 4 Summer rainfall Karoo and Highveld, Frost in winter
Zone 5 Bushveld summer rainfall, Light frost
Google QR Code Generator