Aloe andersonii Van Jaarsv. & P.Nel
Family: Asphodelaceae
Common names: Mount Anderson cliff aloe (Eng.); Mount Anderson-grasaalwyn (Afr.)
Introduction
A cliff-dwelling grass aloe, with soft leaves drooping from the sandstone cliff faces of Mount Anderson. It flowers in spring, when the solitary inflorescence appears, bearing tubular, pendent, green-tipped, orange-red flowers. The plant is best grown in containers and hanging baskets.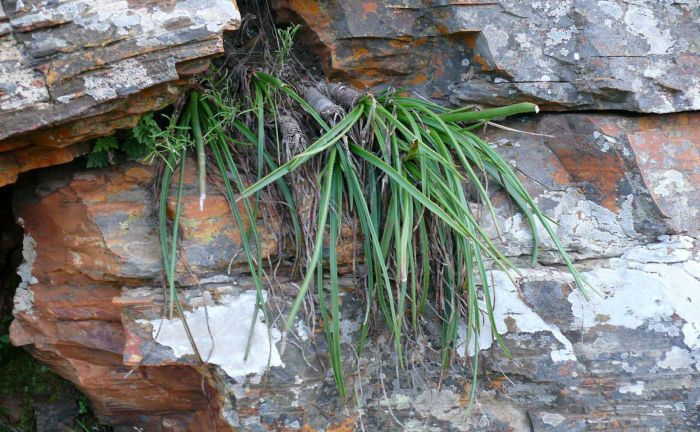 Fig. 1. A cluster of Aloe andersonii growing in a sandstone crevice, drooping from the cliffs.
Description
Description
Aloe andersonii has a perennial rootstock and plants sprout from the base, forming dense clusters, up to 300 mm in diameter. The stems are spreading to pendent, and can grow up to 100 mm long, and 25 mm in diameter. The bases are covered with persistent dry leaves. The roots are fleshy and up to 6 mm in diameter. The leaves are soft but firm, in a basal rosette of 7 to 11 per branch, linear, spear-shaped, 150–254 mm long and 8–14 mm broad at the base, spreading to pendent. The upper leaf surface is channeled and has white spots at the base. The undersurface is rounded. The leaf margin with soft, whitish, minute, leathery teeth. The leaf tip ends in a sharp point, armed with 3 or 4 teeth. 
Fig. 2.  Aloe andersonii, rosette of leaves.
The inflorescence is a simple, ascending raceme, 90–150 mm long, the peduncle 90 mm long, with 6 sterile, clasping bracts. Up to 20 flowers are produced in a head. Each flower, which is called a perianth, is on an ascending pedicel, 22–25 mm long. Each pedicel is subtended by a thin, clasping bract, 14 mm long. The perianth (flower) is cylindrical, bright orange-red, pendent and 30 mm long. The floral tips are green. The outer petals are 30 mm long and 4 mm wide, the inner 6 mm wide. The stamens are yellowish, 25–29 mm long. The ovary is greenish, 9 mm long and 3 mm in diameter. Capsule and seed not seen.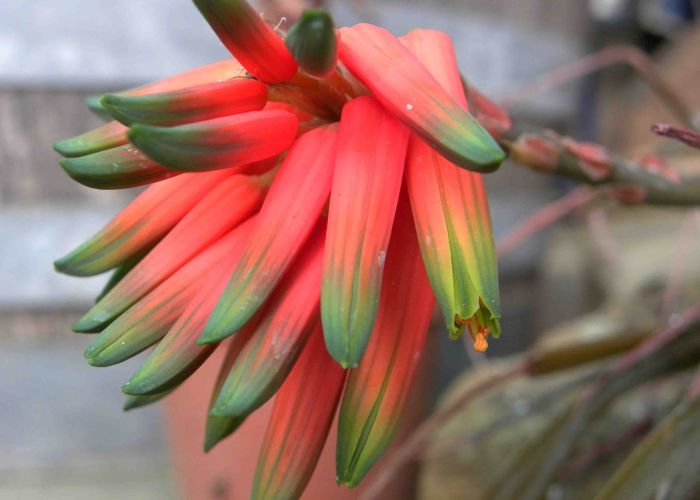 Fig. 3. Aloe andersonii, close-up of the flower. (Photo Philip Nel)
Conservation Status
Status
The plant is Rare and confined to Mount Anderson. However, it grows on and above sheer cliffs and is well protected by its difficult to reach habitat. Consequently it is not threatened and is assessed as Least Concern (LC) in the Red List of South African plants.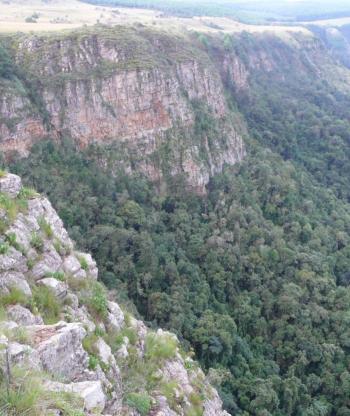 Fig. 4. Aloe andersonii habitat, the upper cliff margin.
Distribution and habitat
Distribution description
Aloe andersonii is only known from Mount Anderson, which is one peak in the Mpumalanga Drakensberg Escarpment Mountains. It grows on the upper, east-facing slopes, on rocky ledges, just above the sheer cliff faces, at altitudes of 1 200–1 700 m. The plants are frequently covered in fog and cloud. The mineral-poor, quartzitic sandstone rocks give rise to a poor soil to which our plants are well adapted. The Mount Anderson grass aloe shares its habitat with other succulents such a Crassula pellucida subsp. brachypetala and C. sarcocaulis, Rhodohypoxis baurii and Ledebouria saundersiae. The habitat consists of grasslands, which usually burn in the winter months. The rocky habitat ensures its survival and if it does get burnt, the older leaf remains acts as an insulator. The vegetation of Mount Anderson is Lydenburg Mountain Grassland (Mesic Highveld Grasssland Bioregion) and Northern Afromontane Forest in protected kloofs (Mucina 2006). Winters are cool with frost and occasional snow and summers are mild with high rainfall, from 1 500–1 700 mm per annum.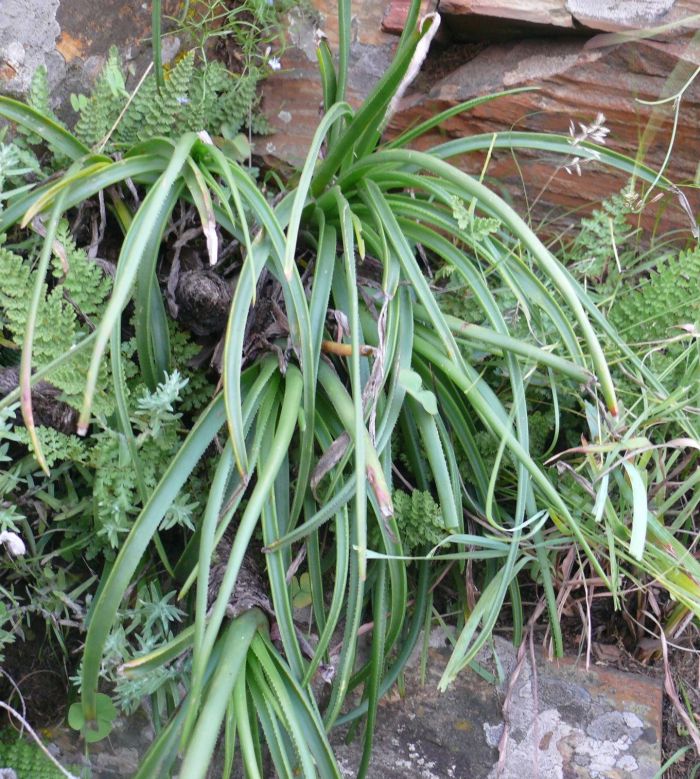 Fig. 5. Aloe andersonii growing on a cliff ledge at Mount Anderson, together with grasses and various perennials. 
Derivation of name and historical aspects
History
Aloe andersonii was named by Philip Nel and the author in the yearbook of the British Cactus and Succulent Society in 2014 (Van Jaarsveld 2014). The species name pertains to Mount Anderson, where the plant can be naturally found. It belongs to the section Leptoaloe and is the 6th member which only grows on cliffs. The others include Aloe challisii, A. condyae, A. nubigena, A. soutpansbergensis and A. thompsoniae. Of these, it comes closest to A. challisii from the Steenkampsberg to the southeast. It can be distinguished from this species by its denser rosettes (7–11 leaves), cylindrical flowers and longer green leaves. A. challisii has a rosette with 4–7, slightly glaucous leaves and a sub-clavate perianth. All of these 7 species are confined to the Mpumalanga Drakensberg except A. thompsoniae, which grows on the Soutpansberg in the north; the high altitude grassland habitat is very similar. Aloe andersonii and A. challisii were previously seen as part of the Aloe woolliana complex (Craib 2005). Further study is needed to look at variation and relationships between the 3 species.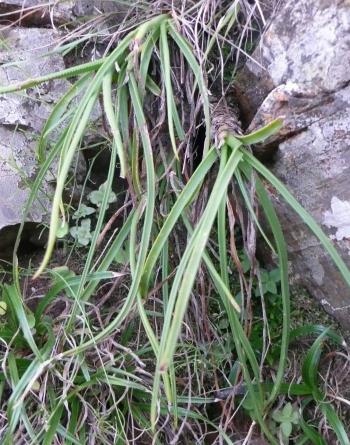 Fig. 6. Aloe andersonii growing below a sandstone rock, sharing its habitat with grasses and various perennial herbs. 
Ecology
Ecology
Plants grow in a relatively safe cliff-face environment where larger herbivores are absent and it is also partially protected from fires which occur regularly during the dry winters. The remains of old leaves on the stems also act as an insulator in the event of fire and plants that are damaged in a fire soon resprout afterwards. The plants flower in late spring, during the month of October, and are pollinated by local sunbirds. The drooping nature of the stems and leaves is an adaptation to its cliff face habitat. The succulent nature of the plant (leaves, stems, roots) enables the plant to cope during the dry season. 
Fig. 7. Aloe andersonii cluster growing among grass, note the drooping green leaves.
Uses
Use
No uses have been recorded.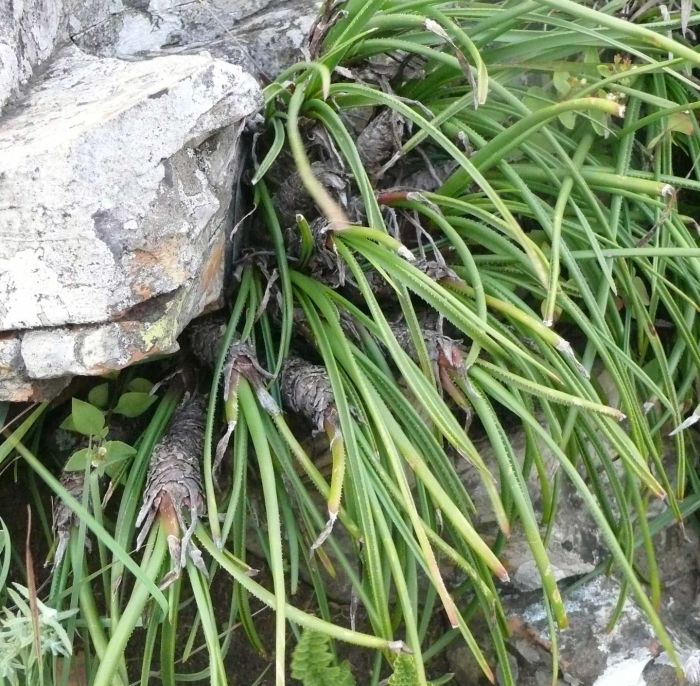 Fig. 8. A cluster of Aloe andersonii growing in sandstone crevices, drooping from the cliffs.
Growing Aloe andersonii
Grow
Aloe andersonii can be grown with relative ease and makes an interesting pot plant. It is also ideal for hanging baskets. Because of its cool, moist habitat, it should not be treated as other succulent plants. When grown in regions away from its habitat it should be kept in dappled shade, preferably on a south-facing aspect of the house. The plant should also be regularly watered. Plants are slow growing and in shady conditions to compensate, the leaves should grow longer. The soil should be sandy and humus rich, with ample of compost added. Best to feed with an organic fertiliser. Best for Highveld gardens where conditions remains cool during the summer months. Plants flower in spring and should attract sunbirds. When planted in a hanging basket, plants such as Crassula expansa subsp. fragilis should complement the plants. 
Propagation is from cuttings or seed. Cuttings can be made during late winter and planted in a shallow tray in a sandy mixture (such as peat, sand and polystyrene) and kept moist. Rooting is within 3 weeks and once well rooted, transfer to individual containers. Place containers in a shady position, but with full light. The south side of a building is ideal. 
Sow seed in spring or summer in a sandy medium. First moisten the substrate with a fine rose. Sow the seed and cover lightly with a thin layer of sand. Keep moist and in a shady area. Germination is usually within 3 weeks and the young seedlings are slow growing. Transplant seedlings to individual containers once large enough to handle.
Pest and diseases: Aloe cancer mite causes distorted growth of the leaves or stem. A paste or paint made from karba dust can be painted on the affected area. Aphids can sometimes be a problem but are easily treated with an insecticide. Scale insects can be treated with a mineral oil. 
References
Craib, C. 2005. Grass aloes in the South African veld. Umdaus Press, Pretoria.
Mucina, L. & Rutherford, M.C. (eds) 2006. The vegetation of South Africa, Lesotho and Swaziland. Strelitzia 19. South African National Biodiversity Institute, Pretoria.
Reynolds, G.W. 1950. The aloes of South Africa. Trustees of the Aloes of South Africa Book Fund, Johannesburg.
Van Jaarsveld, E.J. 2006. Aloe challissii, a new cliff-dwelling aloe from Mpumalanga, and a check-list of the obligate cliff-dwelling aloes in South Africa and Namibia. Aloe 43(2 & 3): 36–39.
Van Jaarsveld, E.J. 2012. Aloe condyae, a new cliff-dwelling aloe from Mpumalanga, Republic of South Africa. Bradleya 30: 167–172.
Van Jaarsveld, E.J. 2014. Aloe andersonii, a new cliff-dwelling aloe from Mpumalanga. Bradleya 32: 112–117.
Credits
Ernst van Jaarsveld
Kirstenbosch National Botanical Garden (Retired 2015)
Babylonstoren Farm
Extraordinary senior lecturer and researcher,
Department of Biodiversity and Conservation, University of the Western Cape
October 2020
Acknowledgements: I am thankful to Philip Nel, co-author of the species, for his companionship and help in the field.
Plant Attributes:
Plant Type: Succulent
SA Distribution: Mpumalanga
Soil type: Sandy, Loam
Flowering season: Spring
PH: Acid
Flower colour: Orange
Aspect: Morning Sun (Semi Shade)
Gardening skill: Easy
Special Features:
Attracts birds
Good potplant
Indoor plant
Horticultural zones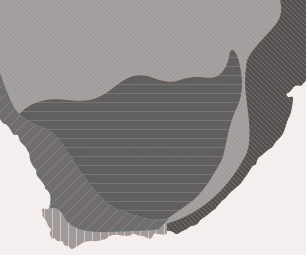 Zone 4 Summer rainfall Karoo and Highveld, Frost in winter
Google QR Code Generator