Aloe pavelkae Van Jaarsv., Swanepoel, A.E.van Wyk & Lavranos
Family: Asphodelaceae
Common names: Hunsberg aloe (Eng.); hunsberg-aalwyn (Afr.)
Introduction
Aloe pavelkae is a rare, medium-sized, cliff-dwelling aloe, with drooping rosettes of green leaves. It is cluster-forming, with the stems becoming pendent, up to 1.5 m long. It is only known from the Hunsberge in southern Namibia of the lower Orange River Valley. The inflorescence consists of a simple (rarely branched) raceme, with small, tubular, orange-red flowers with green tips that are pollinated by sunbirds.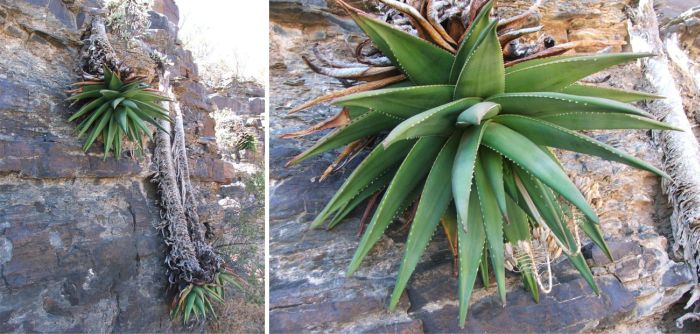 Figure 1. Aloe pavelkae in habitat on a cliff face on the Hunsberge, southern Namibia.
Description
Description
Plants are slow-growing, long-lived leaf succulents, forming loose, pendulous clusters with up to 8 heads, branched from the base, with elongated stems up to 1.5 m long. The roots are slightly fleshy. Branches with persistent dry leaves, the leaf bases becoming deciduous towards base of stem. Leaves are in an apical rosette, up to 350–400 mm in diameter, spreading in the rainy season, inwardly curved and becoming drawn together and reddish in dry season or during prolonged drought; 18–28 × 25–70 mm, linear-lanceolate, green, faintly striped (striate). The upper surface is flat, but channelled towards the tip; the under surface is rounded (convex). The margin is leathery (cartilaginous), bearing small, white, saw-like teeth 1.5 × 1.5 mm, projected towards the tip and 4–8 mm apart. The leaf tip ends in a sharp point.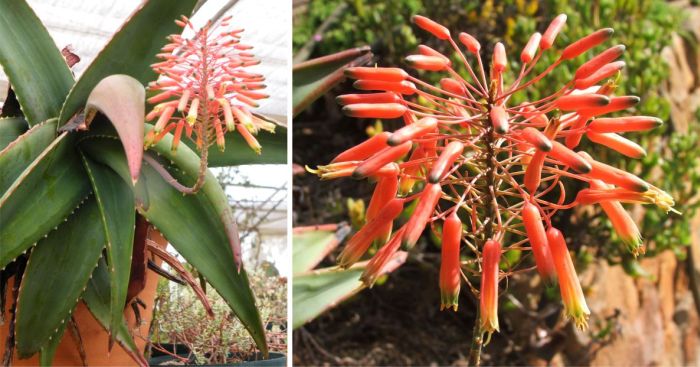 Figure 2. Aloe pavelkae in flower in cultivation at Kirstenbosch National Botanical Garden.
Inflorescence is simple, rarely branched, up to 240–320 mm long, pendulous for 170–200 mm then recurved to erect position; the stalk of the inflorescence (scape) is rounded at the base (biconvex at base), 6–8 mm in diameter, up to 180–220 mm long. Flowers are crowded in a head (capitate), the flower stalks (pedicels) 20–28 mm long. The flowers are drooping, orange-red, green-tipped, 20 mm long. Fruiting capsule 15–18 x 6–7 mm, ascending-spreading. Seeds blackish grey, 3.5 x 2 mm.
Flowering time is mainly in midwinter (July and August, southern hemisphere), but sporadically at other times as well.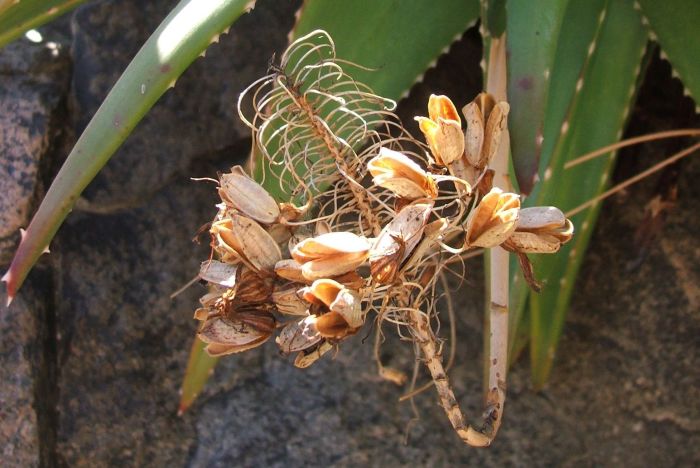 Figure 3. Aloe pavelkae in fruit in habitat, on a sheer cliff on the Hunsberg.
Conservation Status
Status
Aloe pavelkae is classified as Rare, however, because of its safe, inaccessible cliff face habitat in a very remote part of the Hunsberge, it is not threatened.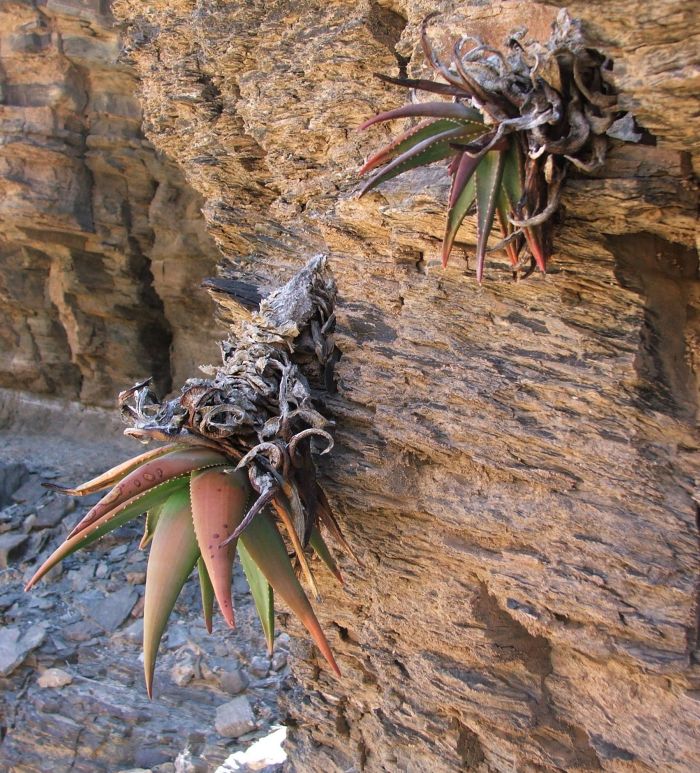 Figure 4. Aloe pavelkae drooping from a Hunsberge cliff southern Namibia. Note the  persistent dry leafy skirt surrounding the stems. 
Distribution and habitat
Distribution description
Aloe pavelkae is confined to the upper slopes of the Hunsberge, on the Namibian side of the Orange River, and adjacent territory of the same geological formation, growing at an altitude of 700–800 m.  The habitat consists of sheer quartzitic sandstone cliffs of the Kuibis and Schwarzrand Subgroups (Nama Group). The cliff substrate is rough, with many ledges crevices and fissures, ideal for the establishment of plants. Plants are firmly rooted in crevices large enough to support the roots and stem clusters, mainly on southern and eastern aspects. The southern slopes are cooler, with shady conditions. Temperatures are high during the day and the average daily summer temperature is about 26ºC. Winters are cooler and are subject to regular coastal fog from the west coast; frost is absent. Rainfall occurs mainly from autumn (thunder showers) to spring (cyclonic winter rain), ranging from about 50–125 mm per annum.
The vegetation is succulent karoo and prominent in its habitat, typical succulents from the winter rainfall succulent karoo. Associated cliff-dwelling succulents found in its habitat include Conophytum ricardianum, Crassula macowaniana, C. pseudohemisphaerica, C. sericea var. velutina and C. sladenii, Tylecodon bruynsii, T. buchholzianus, T. racemosus and T. rubrovenosus.
Derivation of name and historical aspects
History
Aloe pavelkae honours Mr Petr Pavelka, a citizen of the Czech Republic. He is an intrepid succulent horticulturist who discovered this species on the Hunsberge in southern Namibia. It was named by Wessel Swanepoel, Braam van Wyk, the late John Lavranos and the author in 2007 in the magazine Aloe (Van Jaarsveld et al. 2007).
Aloe pavelkae is related to both A. meyeri, a Rosyntjieberg endemic, and A. dabenorisana from the Dabenoris and Pellaberg along the South African side of the lower Orange River. It differs from A. meyeri in its larger rosettes, green leaves that are not biconvex and only the apical rosette with functional leaves. Aloe meyeri is smaller, with glaucous leaves that remain functional over a considerable part of the stem (leafy stems), and flowers in midsummer (in January and February). Aloe dabenorisana has similar green leaves but they are distinctly recurved.
Aloe pavelkae belongs to a group of 7 aloe species belonging to section Mitriformis, subsection Prolongatae (Reynolds 1950). The group includes Aloe comptonii, A. dabenorisana, A. distans, A. meyeri, A. mitriformis, A. pavelkae and A. pearsonii. This group is mainly confined to the winter rainfall region of southern Africa.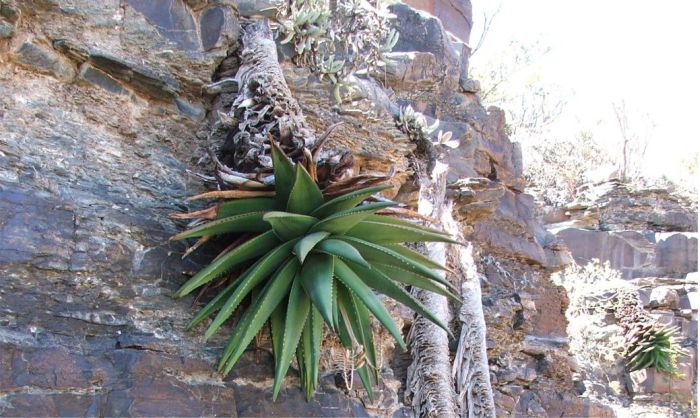 Figure 5. Aloe pavelkae drooping from a cliff, Hunsberge, southern Namibia.
Ecology
Ecology
A cliff-hanger and the pendent stems are covered with the remains of old leaves, and are thus insulated from direct sunlight. The leaves grow in an apical rosette. They are green, lacking a powdery bloom and becoming drawn together in the dry season, covering and protecting the vulnerable, softer, inner crown. The leaves turn reddish with drought as a result of the production of anthocyanins, typical of most succulent plants under sunny conditions and water stress. The teeth are small and suggest a reduction in armament as a direct result of the reduction in herbivory, because of the cliff face.
The young inflorescences are drooping but curve upwards as they mature, presenting the racemes in the typical erect position. The tubular flowers are orange-red and attract local sunbirds, which are the main pollinators. Once the flower is pollinated, the fruiting capsule develops and becoming ascending. When mature, the capsule opens from the top, but the seed is only released with gusts of wind, and are scattered on the cliff face. The seeds are 3.5 × 2.0 mm, an ideal size for establishment in crevices. The plant releases the seeds in spring.
Aloe pavelkae is prolific from the base, forming drooping clusters. The stems root when finding a new crevice and fallen branches will also root when wedged in a suitable crevice. The continual renewal of shoots and rooting of stems in new crevices by extended stems, represent a sufficient vegetative backup dispersal strategy for the harsh cliff-face environment.
Figure 6. A cluster of Aloe pavelkae in fruit on the Hunsberg, southern Namibia.
Uses
Use
No known cultural or medicinal uses.
Growing Aloe pavelkae
Grow
Aloe pavelkae is difficult to grow outside of its native habitat, and, to simulate its climate and habitat is challenging. The plant is best grown in succulent karoo gardens. Best for steep slopes, top of gabions or other dry walls, it will also grow on sheer embankments or on a balcony (Van Jaarsveld 2006). In moist environments, plants may become prone to fungal crown rot. It does well in a sandy, well-drained soil. Keep dry in summer.
Outside of its desert habitat it is best to grow in a greenhouse in a container or hanging basket, where its climate can be controlled. Grow in a sandy, slightly acidic medium adding an organic fertiliser during watering. Water sparingly throughout the year.
Propagate from seed or by stem cuttings. Place offshoots in a sandy soil. Best time is in spring and summer. Seed is fine and can be sown in a sandy mixture. Sow seed in autumn to spring and cover with a very thin layer of gravel or sand. Keep moist. Transplant seedlings as soon they are large enough to handle.
In moist climates, the fungus Fusarium can damage the roots. Best to treat by adding Trichoderma, a fungal biological control agent. 
References
Mucina, L. & Rutherford, M.C. (eds) 2006. The vegetation of South Africa, Lesotho and Swaziland. Strelitzia 19. South African National Biodiversity Institute, Pretoria.
Reynolds, G.W. 1950. The aloes of South Africa. Trustees of the Aloes of South Africa Book Fund, Johannesburg.
Van Jaarsveld, E.J. 2006. Cultivation of South African and Namibian cliff-dwelling succulents with pendent growth forms. Cactus and Succulent Journal (U.S.) 78(6): 268–283.
Van Jaarsveld, E.J., Swanepoel, W., Van Wyk, A.E. & Lavranos, J. 2007. Aloe pavelkae, a new cliff-dwelling species of Aloe series 'Mitriformis' from southern Namibia. Aloe 44,3: 75–79.
Van Wyk, A.E. & Smith, G.F. 2001. Regions of floristic endemism in South Africa. A review with emphasis on succulents. Umdaus Press, Hatfield, Pretoria
Credits
Ernst van Jaarsveld
Kirstenbosch National Botanical Garden (Retired 2015)
Babylonstoren Farm
Extraordinary senior lecturer and researcher,
Department of Biodiversity and Conservation, University of the Western Cape
January 2021
Plant Attributes:
Plant Type: Succulent
SA Distribution: Northern Cape
Soil type: Sandy
Flowering season: Winter
PH: Acid, Neutral
Flower colour: Green, Red, Orange
Aspect: Full Sun, Morning Sun (Semi Shade), Afternoon Sun (Semi Shade)
Gardening skill: Challenging
Special Features:
Attracts birds
Drought resistant
Good potplant
Indoor plant
Horticultural zones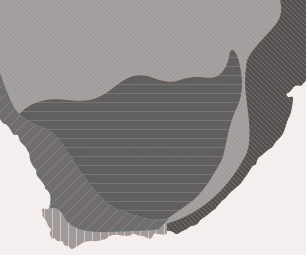 Zone 2 Coastal winter rainfall, frost free
Zone 3 Winter rainfall Karoo, light frost
Zone 4 Summer rainfall Karoo and Highveld, Frost in winter
Google QR Code Generator