Argyrolobium tomentosum (Andrew) Druce
Family: Fabaceae
Common names: velvety yellow bush pea (Eng.); umadlozana, umlomomnandi (isiZulu)
Introduction
A scrambling, evergreen shrub with yellow flowers in spring and summer; it is a pretty garden plant and is one of South Africa's magical medicinal plants.
Description
Description
Argyrolobium tomentosum is an evergreen, erect or scrambling, much-branched shrub that can grow up to 2 m high. The branches are thinly to densely covered in short, fine soft hairs, that are reddish yellow when young, greyish then brown when the plant is mature. The stems are about 7 mm in diameter at the base. Leaves are trifoliate and roundish, sparsely covered in soft, slender hairs above and more densely beneath.
Flowers are yellow, turning orange to red as they age. Flowering time is sporadic throughout the year, but mainly from spring to early summer. Inflorescences consist of between 8 and 30 flowers, sometimes up to 38. Pods are flattened 35 to 60 mm long, brown and smooth, slightly curved with a narrow tip and are also covered in short hairs. There are from 8 to 18 seeds per pod. Seeds are 3 to 4 mm long, smooth and dark brown when mature. 
Conservation Status
Status
Distribution and habitat
Distribution description
The main habitat of Argyrolobium tomentosum is savanna, woodland, forest margins, moist grassland, scrub and along the margins of rivers, in semi-shaded areas. It occurs in the Eastern Cape, Gauteng, KwaZulu-Natal, Mpumalanga, Limpopo and Western Cape Provinces of South Africa, as well as in Swaziland, Mozambique, Malawi, Zimbabwe, Zambia, DRC, Uganda and Tanzania. A. tomentosum is a hardy plant that grows in loamy soil, with a moderate water requirement, moderate pH between 6 and7, and optimum growing temperature of 25ºC, as it does not survive severe frost.
Derivation of name and historical aspects
History
The name Argyrolobium, meaning 'silver pod' is derived from the Greek words argyros, meaning 'silver' and lobus, meaning 'lobe', 'husk', 'pod' or 'capsule', referring to the silver pods that the genus typically has. The species name tomentosum means 'hairy' or 'covered with hairs', from Latin, and refers to the way many parts of this plant are covered with hairs.
Argyrolobium is a genus of approximately 70 species that occur in Africa, southern Europe and India, with about 50 species in southern Africa, where they are widespread, mainly in the eastern parts.
Ecology
Ecology
Argyrolobium tomentosum flowers are mainly pollinated by insects. Seeds are dispersed by birds and small animals. It adapts well to Lowveld regions of South Africa, with warm temperatures and summer rainfall.
Uses
Use
Argyrolobium tomentosum is used mainly by sangomas (spiritual healers); the roots are infused and taken as an emetic to sharpen the divining powers of sangomas.
Many other species are also used in traditional medicine, e.g. the roots of A. marginatum are used to treat hiccups and nausea and gastritis, and the roots of A. speciosum and A. robustum, both known as the liquorice bean or soethoutbossie, are taken as an emetic to treat impotence. The roots of A. tuberosum have a sweet taste and are sucked by children, and the leaves can be eaten like spinach.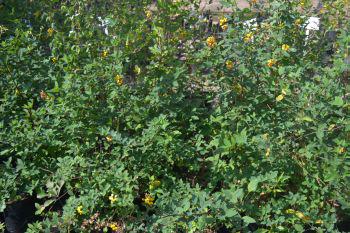 Growing Argyrolobium tomentosum
Grow
Argyrolobium tomentosum can be used as a hedge or screen, planted as a single bushy shrub in a flower bed, or allowed to scramble over a tree trunk or up a tree. Its bright yellow and orange flowers have aesthetic appeal in the garden. It is best in semi-shade. It is hardy and water-wise when established, grown in fertile loamy soil, and given moderate watering for best performance.
The plant is easily propagated by seeds. Use a sowing medium that is 3 parts compost and 1 part river sand with a pH of 6.5–6.9, and fill the container with it. Sow the seeds evenly, leaving a 20 mm space between them and cover the seeds with more of the sowing medium. Water gently, place in a semi-shaded area and keep moist by watering about twice a week. The optimum temperature for germination is 20ºC. You can expect a germination success rate of 80%. Treat with snail bait to control snails and slugs that attack the seedlings during the night.
References
Arnold, T.H. et al. 2002. Medicinal and magical plants of southern Africa: an annotated checklist. Strelitzia 13. National Botanical Institute, Pretoria.
Flora zambesiaca, Vol 3, Part 7, accessed via JSTOR http://plants.jstor.org/stable/10.5555/al.ap.flora.fz3193, 18 Aug. 2016
Gledhill, D. 2008. The names of plants, Edition 4. Cambridge University Press, Cambridge.
Hutchings, A., Scott, A.H., Lewis, G. & Cunningham, A.B. 1996. Zulu medicinal plants: an inventory. University of Natal Press, Pietermaritzburg.
Leistner, O.A. (ed.). 2000. Seed plants of southern Africa: families and genera. Strelitzia 10. National Botanical Institute, Pretoria.
Plants of southern Africa online: http://posa.sanbi.org/searchspp.php, accessed 12 Sept. 2016.
Pooley, E. 2005. A field guide to wild flowers KwaZulu-Natal and the eastern regions. The Flora Publications Trust, Durban.
Sobiecki, J.F. 2008 . A review of plant used divination in southern Africa and their psychoactive effects. Southern African Humanities, Vol.20 accessed via www.ethnobotany.co.za www, 18 Aug 2016.
Credits
Bulannga Mufhati
Lowveld National Botanical Garden
September 2016
 
Plant Attributes:
Plant Type: Scrambler, Shrub
SA Distribution: Eastern Cape, Gauteng, KwaZulu-Natal, Limpopo, Mpumalanga, Western Cape
Soil type: Sandy, Loam
Flowering season: Spring, Early Summer
PH: Acid, Neutral
Flower colour: Yellow, Orange
Aspect: Full Sun, Morning Sun (Semi Shade), Afternoon Sun (Semi Shade)
Gardening skill: Average
Special Features:
Hedge/screen
Medical plant
Useful plant
Horticultural zones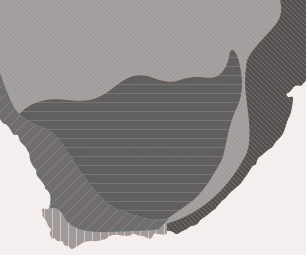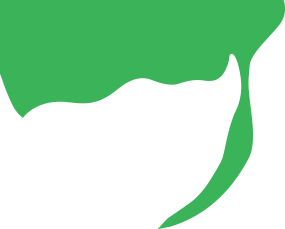 Zone 1 Coastal summer rainfall, frost free
Zone 2 Coastal winter rainfall, frost free
Zone 3 Winter rainfall Karoo, light frost
Zone 5 Bushveld summer rainfall, Light frost
Google QR Code Generator