Asparagus ramosissimus Baker
Family: Asparagaceae
Common names: cascade asparagus (Eng.); krulkransie (Afr.); ibutha (Zulu and siSwati); kgopa, sesilatsane (Sesotho)
Introduction
Asparagus ramosissimus is an evergreen perennial with abundant soft, light green foliage and a cascading habit, suited to the shady garden or patio.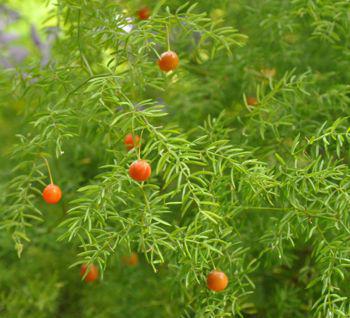 Description
Description
Asparagus ramossisimus is a soft-textured, mounding  or cascading shrub, 1.0–2.2 m high. The stems are weak and scrambling or climbing, slightly zig-zagging, up to about 1 m long, with fine, feathery, light green foliage, and no spines. Asparagus plants do not possess true leaves. What appear to be small, needle-like leaves, are actually modified flattened stems called cladodes. In this species, the cladodes are flattened and linear (long and narrow in shape), 5–15 mm long, and are produced in threes. It flowers in summer; the flowers are small, 3 mm long and 8 mm wide, white, nodding with spreading tepals. They are produced singly in the axils. The flowers are followed by orange-red, spherical berries, about 10 mm in diameter.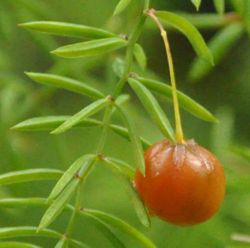 Conservation Status
Status
The current conservation status of Asparagus ramossisimus is LC (Least Concern), meaning that this species is not threatened.
Distribution and habitat
Distribution description
Asparagus ramosissimus is found growing in moist, shady places, from Potberg in the Western Cape, through the Eastern Cape, Free State, Gauteng, KwaZulu-Natal to Limpopo and Mpumalanga; also in Swaziland and Lesotho.
Derivation of name and historical aspects
History
The genus Asparagus derives its name from the Greek word Asparagos, the name given to the edible cultivated asparagus. This species is named for its many branches, ramosissimus meaning 'branching the most' from the Latin, ramosus = 'branched' and 'issimus', being the superlative.  This plant was previously known as Myrsiphyllum ramossisimum (Baker) Oberm.
The genus Asparagus consists of approximately 200 species in Africa, Asia and Europe with 88 in southern Africa. They are shrubs or scramblers and climbers with perennial or annual stems from a compact woody base. Their roots are often tuberous and edible, and their leaves are reduced to scales; they are often spiny. What look like the leaves are in fact modified stems called cladodes.   The flowers are small, white and often strongly fragrant. The fruit is a berry. The best known members of this genus are: Asparagus officinalis, the asparagus that is commonly cultivated and eaten, and Asparagus plumosus, the 'asparagus fern', used by florists. In South Africa, the most commonly cultivated ornamental species is Asparagus densiflorus, known as asparagus fern, emerald fern or basket asparagus.
Ecology
Ecology
The red-orange berries are eaten, and the seeds dispersed by birds. The flowers are probably pollinated by insects.
Uses
Use
Asparagus ramosissimus roots are sometimes eaten in KwaZulu-Natal and Swaziland. This plant is used in traditional medicine in KwaZulu-Natal and Swaziland to treat colic and as a protective charm against snakes. It is also used to make love charms. In Lesotho roots are used to treat stomach pain and colic, and to cure a rash caused by seeing a snake, and as a charm to make herds prosper.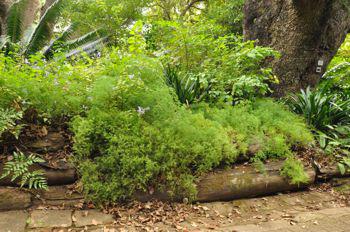 Growing Asparagus ramosissimus
Grow
Asparagus plants are mostly used for their decorative foliage, although some species have attractive flowers and showy berries. This species looks good cascading over retaining walls and in rockeries, adding a leafy luxuriance to the planting. It will thrive in dappled shade, or in partial to full shade, and is suitable for shady gardens, as well as in containers and hanging baskets on shady patios and indoors. It can be mass planted as a ground cover. It prefers a moist, well-drained, loamy soil, and can tolerate cold temperatures to -7ºC. It is relatively drought resistant and can also take large amounts of water. Mites have been found to be the pests to watch out for when growing this species. Chemical sprays can be used to control the mites, but a more ecologically friendly approach can also be attempted, by introducing natural enemies, like ladybird beetles.
Asparagus ramossisimus is best propagated from seed. The thin fleshy coating of the fruit must be removed and the seeds sown fresh for best results. Sow in spring or summer, using a general well-drained, sterile sowing medium. Cover the seeds lightly and water well. Keep in a controlled environment that is warm and lightly shaded, and do not allow the soil to dry out. Prick out and pot up the seedlings when they are large enough to handle. Use a compost-enriched loamy medium. Grow the young plants on in light shade and keep well watered. Feed regularly for lush growth. Although established plants can also be propagated by division, it does not yield good results (Anthony Hitchcock 2015, pers. comm.)
References
Goldblatt, P. & Manning, J. 2000. Cape Plants. A conspectus of the Cape flora of South Africa. Strelitzia 9. National Botanical Institute, Pretoria & Missouri Botanical Garden, Missouri.
Hortpedia The GardenInfoPortal http://en.hortipedia.com accessed 17 April 2014
Hutchings, A., Scott, A.H., Lewis, G. & Cunningham, A.B. 1996. Zulu medicinal plants: an inventory. University of Natal Press, Pietermaritzburg.
Jessop, J.P. 1966. The genus Asparagus in southern Africa. Bothalia 9: 31–96.
Leistner, O.A. (ed.). 2000. Seed plants of southern Africa: families and genera. Strelitzia 10. National Botanical Institute, Pretoria.
Moffett, R. 2010. Sesotho plant and animal names and plants used by the Basotho. Sun Press, Bloemfontein.
Pienaar, K. (2nd ed.) 2000. The South African What what flower is that edn 2. Struik, Cape Town.
Plants of southern Africa: an online checklist. http:posa.sanbi.org
Pooley, E. 1998. A field guide to wild flowers Kwazulu-Natal and the eastern region. Natal Flora Publications Trust, Durban.
Powrie, F. 1998. Grow South African Plants. A gardener's companion to indigenous plants. National Botanical Institute, Cape Town.
http://Redlist.sanbi.org
Swaziland's Flora Database http://www.sntc.org.sz accessed 17 April 2015
Credits
Nomama Mei and Alice Notten
Kirstenbosch National Botanical Garden
May 2015
Plant Attributes:
Plant Type: Ground Cover, Scrambler
SA Distribution: Eastern Cape, Free State, Gauteng, KwaZulu-Natal, Limpopo, Mpumalanga, Western Cape
Soil type: Loam
Flowering season: Late Summer
PH: Neutral
Flower colour: White
Aspect: Shade, Morning Sun (Semi Shade), Afternoon Sun (Semi Shade)
Gardening skill: Average
Special Features:
Attracts birds
Good potplant
Indoor plant
Edible plant
Medical plant
Useful plant
Horticultural zones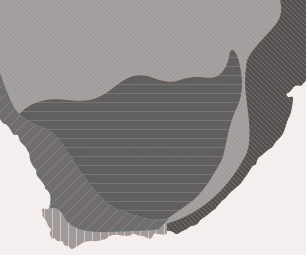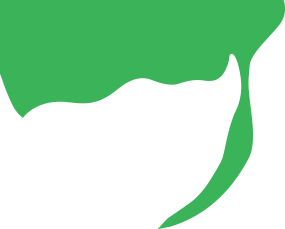 Zone 1 Coastal summer rainfall, frost free
Zone 2 Coastal winter rainfall, frost free
Zone 3 Winter rainfall Karoo, light frost
Zone 4 Summer rainfall Karoo and Highveld, Frost in winter
Zone 5 Bushveld summer rainfall, Light frost
Google QR Code Generator