Barleria albostellata C.B.Clarke
Family: Acanthaceae
Common names: grey barleria (Eng.); grysbarleria, fluweelblaarbosviooltjie (Afr.)
Introduction
This medium to large shrub produces beautiful white tubular flowers in spring and summer. In addition, the velvety grey leaves create a wonderful colour contrast, making this a very attractive shrub.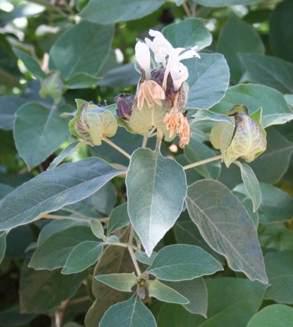 Description
Description
Barleria albostellata is a shrub that, under ideal circumstances, will grow to 1.5 m. Under tropical and subtropical conditions it is evergreen, but in colder areas can become deciduous to semi-deciduous. It flowers from spring (September) to late summer, during which time attractive white flowers appear sporadically. Flowers emerge from a dense inflorescence, surrounded by four leafy bracts, which looks a little like a strange spider's nest. Flowers are snow white and the bracts are tinged purple. In contrast to the flowers, the leaves are grey-green and conspicuously velvety/hairy.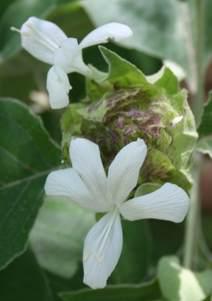 The small capsule, present in most members of the family Acanthaceae, bursts open when ripe to disperse the seeds. The plant grows relatively fast and reaches maturity within three years.
Conservation Status
Status
Distribution and habitat
Distribution description
Barleria albostellata grows in well-drained soils and in full sun to semi-shade in the tropical to subtropical woodland areas of South Africa, as well as being found in Zimbabwe. Although it prefers wetter conditions, it is able to withstand dry conditions and in addition is semi frost-resistant.
Derivation of name and historical aspects
History
The genus name Barleria is derived from the name of a Dominican monk and French botanist, Jacques Barrelier, who lived during the 1600s.The species name albostellata (Latin) means having white, star-like hairs (although on close inspection the hairs of B. albostellata are not stellate). The genus consists of a group of herbs or shrubs, some producing spines and all producing fruit in the form of explosive capsules. It is found throughout the warmer parts of Asia, Africa and America. It contains about 250 species of which ± 60 occur in South Africa. The genus includes a few other species, which are of note to gardeners, including the yellow-flowering Barleria rotundifolia; B. obtusa with blue-mauve, pink and white flowers; the rare B. greenii ; and the rose-pink B. repens.
Ecology
Ecology
Barleria albostellata is pollinated by insects and attracts various species of butterflies. Carpenter bees have been seen to visit the flowers on a regular basis. The insects attract insectivorous birds; therefore if you are a gardener who likes attracting life into your garden, this plant is a good choice.
Seed it produces is carried in a fruiting body in the form of a small capsule, which explodes when the seed is ripe.
Uses
Use
The horticultural value of the Barleria genus has been greatly underrated so far. It is now proving to be very promising, containing many species that would be wonderful additions to any garden.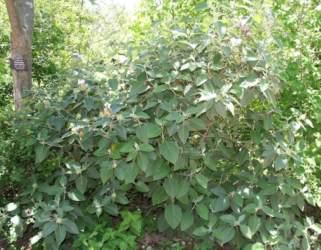 Growing Barleria albostellata
Grow
Although Barleria albostellata does best in subtropical and tropical conditions, it can grow under relatively cold conditions if planted in a sheltered area.
It grows best in full sun, but can be planted in semi-shade and should be watered at least once a week, although it can withstand short periods of drought. Well-drained soil is required.
The growth tempo is fast and the plant matures within three years. During the winter, two-thirds of the shrub can be cut back to maintain shape and to stimulate new growth. If it is not cut back it tends to become an unattractive shrub after a few years.
It is advisable to plant these shrubs in groups of 3 to 5, either under trees in light shade, to form informal borders in full sun or to line a pathway. Insure that there is sufficient space for it to spread out though, to prevent possibly blocking the pathway.
To encourage growth and maintain healthy soil, it is necessary to provide a good thick layer of mulch beneath the shrubs. It will protect the roots and keep the soil cool in summer and rich in nutrients. Alternatively in winter it will keep the warmth in the soil.
The plant can be propagated by seed or cuttings.
The seed capsules of Barleria albostellata burst open when ripe. To prevent the seed being lost it can be collected as soon as the capsules turn brown.
The flat seeds should be planted as follows: a mixture of two parts good soil, one part compost and one part river sand is used as a growth medium. Smooth the soil over and sow the seeds on the surface, pressing them slightly into the surface. Place in 40% shade. Water twice a week with a fine sprinkler. Germination takes place after seven days. Seedlings are transplanted when they reach a height of 200 mm.
Cuttings are taken during the summer and the following should be remembered when using this form of propagation: plant material of the previous year should be used for cuttings. Cuttings of 120 mm are taken. Using No. 2 hormone powder, place the cuttings in a mixture of clean river sand. Ideal temperature for root growth is from 10ºC to 25ºC. After rooting, transplant the cuttings into a good soil mixture and place in 40% shade.
References
Codd, L.E. 1952. Barleria albostellata. Flowering plants of Africa. 29. pl. 1138.
Fabian, A. & Germishuizen, G. 1982. Transvaal wild flowers. Macmillan, Johannesburg.
Joffe, P. 2001. Creative gardening with indigenous plants. A South African guide. Briza Publications, Pretoria.
Leistner, O.A. (ed.). 2000. Seeds plants of southern Africa : families and genera. Strelitzia 10. National Botanical Institute, Pretoria.
Credits
Willem Froneman & Lou-Nita Le Roux
Lowveld National Botanical Garden
January 2007
Plant Attributes:
Plant Type: Shrub
SA Distribution: Limpopo
Soil type: Sandy, Loam
Flowering season: Spring, Early Summer, Late Summer, Autumn
PH: Neutral
Flower colour: White
Aspect: Full Sun
Gardening skill: Easy
Special Features:
Attracts butterflies
Horticultural zones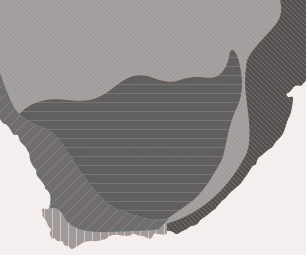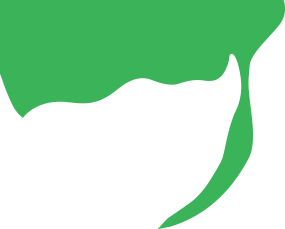 Zone 2 Coastal winter rainfall, frost free
Zone 5 Bushveld summer rainfall, Light frost
Google QR Code Generator