Buddleja glomerata H.L.Wendl.
Family: Scrophulariaceae
Common names: Karoo sagewood, sneezebush, cockroach (Eng.); Karoo-salie, kakkerlak, hoesbos, niesbos (Afr.)
SA Tree No: 636.1
Introduction
The Karoo sagewood is an attractive foliage plant with silvery, scalloped leaves and heads of yellow flowers during spring and summer. It forms a small tree up to 4 m in height and 3 m wide or grows into a bushy, upright and straggling shrub.
Description
Description
Buddleja glomerata is fast growing and has an expected life span of 17 years. Several stems develop at the base of the plant and are covered in light brown, stringy bark. Young branches are flat, angled, light-green in colour and are covered with whitish hairs whereas older branches are light-brown. The young leaves are silvery green and fade to a bluish green when older. Leaves are oblong, 127 x 2-26 mm, arranged in opposite pairs on branches. The upper surface of the leaf is bluish green, rough textured, wrinkled and sparsely hairy. The lower surface is covered with white or brownish hairs and a clearly visible, thick midrib and lateral veins. Leaf margins are scalloped, wavy and lobed.Bright yellow flowers in dense heads are carried in panicles at the end of the branches, enhancing the foliage of the plant from September to March. The minute flowers are borne in dense, round heads. The yellow anthers of the stamens protrude from the flowers.
It has been recorded that the scent of the flower smells foul and the smell is supposed to be that of a cockroach; the pollen of the flower can cause sneezing, hence the common names cockroach and kakkerlak, sneezebush and niesbos. The fruit is a small, hairy capsule.
Distribution and habitat
Distribution description
Buddleja glomerata occurs in the mountains of the Karoo from Uniondale through Victoria West, Beaufort West, Willowmore, Graff-Reinet, Pearson, Somerset East and Middelberg to Cradock and Fauresmith in Free State. It is found growing naturally among rocks and dry hillsides.
Derivation of name and historical aspects
History
The specie epithet glomerata is a Latin word meaning 'collected into heads' and refers to the type of inflorescence. The genus was named in honour of an amateur botanist and cleric, Adam Buddle (1660-1715).
There are seven species of Buddleja in South Africa which occur in the eastern parts of the country. Interesting species are:
B. saligna, known as the false olive, is a fast-growing tree of 10 m high. The leaves of the plant are used to treat coughs and colds. Creamy white flowers attract insects to the garden during August to January. 
B. auriculata, the weeping sage, is an evergreen shrub or small tree. The branches have a drooping habit and flowers are borne in large panicles at the end of branches. Flowers are scented, creamy-white to orange-yellow with an orange throat.
Other species include B. dysophylla, B. loricata, B. pulchella and B. salviifolia.
Ecology
Ecology
The flowers attract useful insects such as bees and butterflies to the garden.
Growing Buddleja glomerata
Grow
Buddleja glomerata is an attractive garden plant, resistant to drought and frost. Plant in a sunny spot in the garden in well-drained soil and allow enough space for it to spread. Add compost and water well until established. During summer, water moderately and do not over-water in winter. Being Karoo dwellers they are heat and cold resistant, tolerating temperatures between - 5°C and 30°C. Plants can be pruned after flowering to keep them tidy. 
Buddleja glomerata forms is a focal point in any garden bed and can be used as a windbreak, filler plant, hedge, or planted in a rocky outcrop. It has non-invasive roots. Compost the plants each year during winter to early spring and add a slow release fertilizer to the soil such as 3:2:1 or 3:1:5.
Buddleja glomerata is easily grown from cuttings. Take semi-hardwood cuttings in October, treat with rooting hormone, Seradix no.3 and place in a medium of bark and polystyrene. Place the cuttings in a mist unit with bottom heat and mist. The cuttings will develop roots within 30 days, then harden off and repot. It is not easily grown from seed.
References
Joffe, P. 2003. Easy guide to indigenous shrubs. Briza Publications, Pretoria.
Palmer, E. & Pitman, N. 1972. Trees of southern Africa. Balkema, Cape Town.
Van Wyk, B. & Van Wyk, P. 1997. Field guide to trees of southern Africa. Struik, Cape Town.
Credits
Norma Jodamus
Kirstenbosch National Botanic Garden
October 2004
Plant Attributes:
Plant Type: Shrub, Tree
SA Distribution: Eastern Cape, Northern Cape, Western Cape
Soil type: Loam
Flowering season: Spring, Early Summer, Late Summer
PH: Acid, Alkaline
Flower colour: Yellow
Aspect: Full Sun
Gardening skill:
Special Features:
Attracts butterflies
Drought resistant
Hedge/screen
Horticultural zones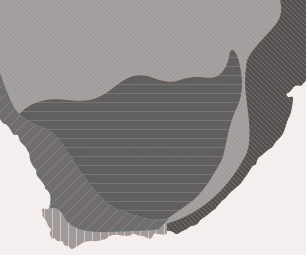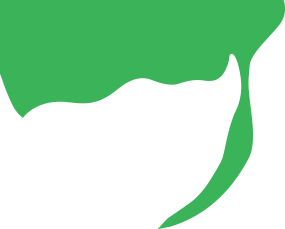 Zone 2 Coastal winter rainfall, frost free
Zone 3 Winter rainfall Karoo, light frost
Zone 4 Summer rainfall Karoo and Highveld, Frost in winter
Zone 5 Bushveld summer rainfall, Light frost
Google QR Code Generator