Burkea africana Hook.
Family: Fabaceae
Common names: wild seringa (Eng.); wildesering (Afr.); mpulu (Tsonga), monato (Tswana); monatô (Northern Sotho); mufhulu (Venda)
SA Tree No: 197
Introduction
An attractive, medium-sized, flat-topped tree, difficult to grow and not yet produced on a commercial scale.
Description
Description
Burkea africana is a deciduous, medium-sized, spreading, flat-topped tree up to 8 m high. Leaves are pinnately compound, silvery-pubescent or glabrescent. Each leaf is 100-350 mm long, with 2-4 pairs of pinnae and 5-18 leaflets per pinna. Leaflets are oval and silvery when they are young and marked with brown spots. Flowers are creamy white, fragrant and in pendulous racemes of up to 300 mm in length. The bark is toxic, rich in alkaloids and tannins and used for tanning leather.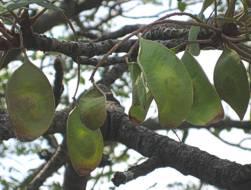 Conservation Status
Status
The wild seringa is not listed under the Tree Species Protected list in terms of National Forest Act of 1998 (Act 84 of 1998) nor the Threatened Plants list or the Red Data List.
Distribution and habitat
Distribution description
Burkea africana is widely distributed in tropical Africa and in sub tropical regions southwards to Namibia, Botswana and the Limpopo, North West, Gauteng and Mpumalanga provinces of South Africa. It is a common and characteristic tree of sandy soils in dry deciduous bushveld and woodlands.
Derivation of name and historical aspects
History
The name Burkea is derived from the surname of the famous collector Joseph Burke who collected plants in the Magaliesberg area during the 1840s; africana refers to the continent Africa, where it is widely distributed. Burkea is a monotypic genus (comprises of only one species).
Ecology
Ecology
Wild seringa is attractive with a unique form. The leaves are the only food resource of two kinds of edible caterpillars which are harvested in thousands during the rainy season, mainly January and February.
Uses
Use
Burkea africana, like any other tree, is used for fuel wood, but is not very popular. However, the wood is important for making mortars.
The leaves are the only food resource of two kinds of edible caterpillars which are harvested in thousands during the rainy season, mainly January and February.
The bark is used as dye for Combretum zeyheri roots which are woven into baskets. The roots are used to treat stomach pain and tooth ache. For both treatments, the outer skin of the roots is scraped away, the roots are cut into pieces of about 50 mm long and are boiled for 5 to 10 min. Used for stomach pain, the infusion has to be cooled down and 3 cups a day are taken. For tooth ache, the infusion has to be still warm. It is swilled in the mouth around the aching tooth for about 3 min. and then spat out. This has to be repeated 3 times a day. The bark of Burkea africana is used medicinally in large areas of sub-Saharan Africa. The constituents responsible for its putative activity are not well known.
Growing Burkea africana
Grow
Burkea africana is one of the species that are difficult to grow and have yet to be produced on a commercial scale. This is the reason why we don't see them in the nurseries.
References
Palmer, E. 1977. A field guide to the trees of Southern Africa, edn 2. William Collins Sons & Co. Ltd, Johannesburg.
Palmer, E. & Pitman, N. 1972. Trees of southern Africa, vol. 3. Struik, Cape Town.
Van Wyk, A.E.(Braam) & Van Wyk, P. 1997. Field guide to trees of southern Africa. Struik, Cape Town.
Van Wyk, B-E. & Gericke, N. 2000. People's plants: a guide to useful plants of southern Africa. Briza Publications, Pretoria.
Credits
Frank Nonyane & Thabo Masupa
Pretoria National Herbarium
January 2010
Plant Attributes:
Plant Type: Tree
SA Distribution: Gauteng, Limpopo, Mpumalanga, North West
Soil type:
Flowering season:
PH:
Flower colour:
Aspect: Full Sun
Gardening skill:
Special Features:
Feature plant
Medical plant
Useful plant
Horticultural zones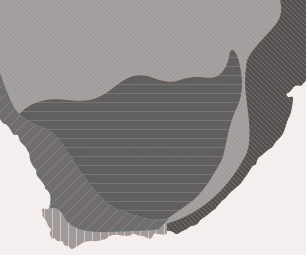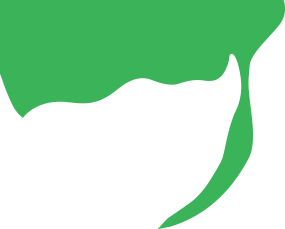 Zone 4 Summer rainfall Karoo and Highveld, Frost in winter
Zone 5 Bushveld summer rainfall, Light frost
Google QR Code Generator