Cannomois grandis H.P.Linder
Family: Restionaceae
Common names: giant river-reed, large bell reed, grand Cape-reed, rekoala, pokers (Eng.); bergbamboes, besemriet, besemgoed, olifantsriet, perdehoef, assegaai (Afr.)
Introduction
One of the most spectacular of the Cape restios with upright stems and arching fountains of drooping, hair-like foliage and spectacular inflorescences.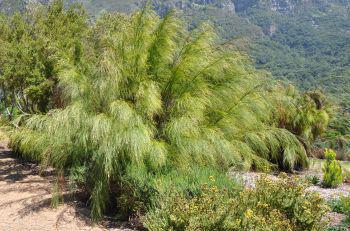 Description
Description
Cannomois grandis is a beautiful, large, rush- or bamboo-like, tufted restio, with stout culms (stems) rising from rhizomes, up to between 2.5 and 5 m tall. The basal diameter of the plant ranges between 0.3 and 1.5 m. The stiffly erect culms have persistent, bright reddish pink sheaths and drooping, hair-like foliage, with the new growth being particularly showy.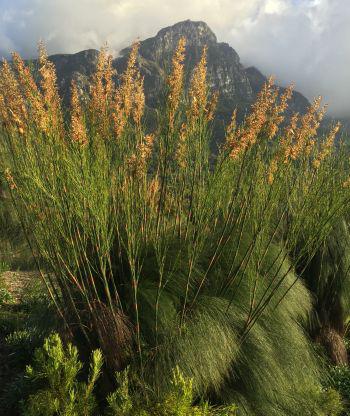 The fertile culms are evenly spaced on spreading, unbranched or sparsely branched rhizomes. Cannomois plants are dioecious, which means the male and female flowers are found on separate plants. The male plants have a spectacular inflorescence of hundreds of small, spherical, shiny brown flowers at the ends of the branched culms. The female flower heads, which are also produced at the ends of the culms, consist of large, swollen female spikelets.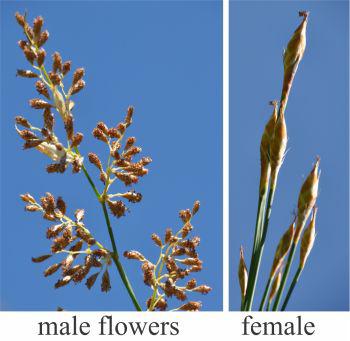 The fruit is a smooth, hard, spherical, black to brown nut wrapped in the sheath-like, non-reproductive parts of the flower, called the perianth.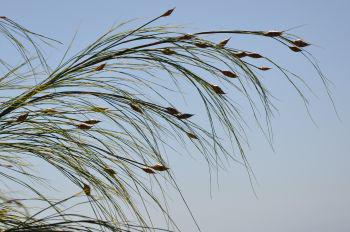 Conservation Status
Status
Cannomois grandis is widespread, common and not in danger of extinction. It is Red Listed as Least Concern (LC).
Distribution and habitat
Distribution description
Cannomois grandis belongs to the large southern hemisphere restio family, Restionaceae, which constitutes more than 400 species of about 40 genera in southern Africa, Australia, Madagascar, Indo-China and Chile. About 357 species occur in Africa, most of them in the Cape Floristic Region.
This species occurs in the Western Cape Province from the Winterhoek Mountains near Tulbagh, to the Riviersonderend Mountains, and eastwards along the Klein and Groot Swartberg to the Kammanassie Mountains. It is found along stream margins and seeps in montane sandstone fynbos.
This species is restricted to mountains where it is found between 300 and 1 300 m altitude, in deeper soils along stream margins and in seeps. It only grows in soils derived from sandstone, but is not found in rocky areas. It may be found in large stands on the Swartberg, isolated clumps or in bamboo-like stands on the forest edges on the Langeberg.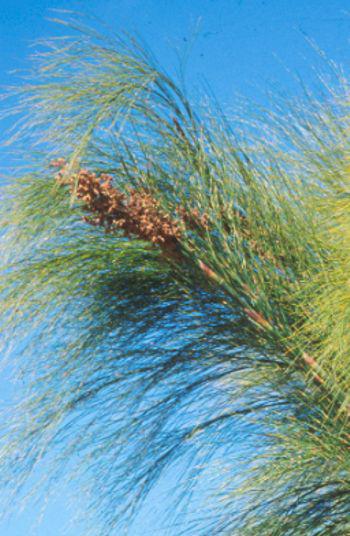 Derivation of name and historical aspects
History
The name Cannomois is derived from the Greek, canna for 'cane' and omoios meaning 'similar'. The specific epithet, grandis (Latin), means 'large', 'tall', 'full grown' and refers to the large growth form.
Currently 13 species of Cannomois have been described.
Cannomois virgata used to be the common scientific name for a group of 3 reed-like plants varying in height from 1.5–5.0 m tall. Until recently, C. grandis and C. robusta were grouped within the Cannomois virgata species complex. Professor Peter Linder at the University of Zurich, Switzerland, recognised these different features and accordingly split the complex into 3 distinct species:
C. grandis — tufted, seed-bearing plants, killed by fire, 2.0–5.0 m tall.
C. robusta — tufted, seed-bearing plants, killed by fire, 1.5–2.0 m tall.
C. virgata — clumped, clonal, bearing little seed, re-sprouting plants, 1.0–1.5 m tall.
Ecology
Ecology
Cannomois belongs to a group of monocotyledons that include several similar families, such as the sedges, rushes, and true grasses. They have green, photosynthetic stems and leaves that have been reduced to sheaths. Their flowers are extremely small and in spikelets, which in turn make up the inflorescences. Male and female flowers are on separate plants and, like grasses, are wind-pollinated. They flower in spring and early summer, from October to December and the seeds mature, being released in autumn, winter and early summer, between March and November.
Cannomois grandis is not a re-sprouter and is killed by fire. It depends upon seed to reproduce itself. It is a myrmecochorous plant, which is an ecologically significant, symbiotic, ant-plant interaction. The plant produces seed with an elaiosome which is an external, protein-rich, food body that is attractive to ants. The seed with the attached elaiosome is called a diaspore. Foraging ants carry the diaspore back to the ant colony where the elaiosome is removed and fed to ant larvae. The seed is discarded in the midden where it is protected from seed predators (mice and shrews) and from being burnt. The seed is not distributed far from the parent, but it is moved to a favourable location for germination. The seeds remains in the midden until the area burns, after which they germinate. It appears that the combination of heat and smoke stimulate germination.
Uses
Use
Species belonging to the genus Cannomois have been used by South Africans for hundreds of years, in the past as brooms and are now gaining popularity in the cut-flower industry. Smith (1966) writes that restios were probably used long before the first botanists saw them, being used as brooms and as thatching material. The finely branched stems are particularly suitable for making brooms. The stems are cut and dried in the sun, the inflorescences are cut off and the stems are tied to a broomstick or strong handle. The common name besemriet refers to this. It is used widely in the cut-flower industry as cut foliage.
Cannomois grandis has horticultural potential as a good structural landscaping plant and is used locally and overseas.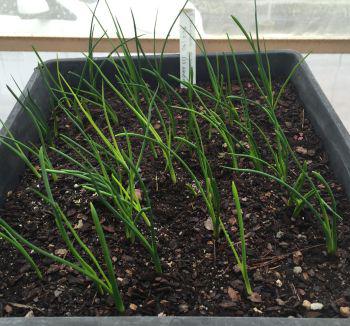 Growing Cannomois grandis
Grow
Cannomois grandis is one of the few species of Cannamois that is easy to grow from seed. Fresh seed, i.e. up to a year old, is smoked in late summer or autumn using old or semi-green, fynbos or smoke extract. In other regions it should probably be germinated at the beginning of the growing season. Treatment with smoke or smoke extract greatly enhances germination, where up to 70% has been regularly achieved. Germination diminishes the older the seed gets. The seed takes about 6 to 10 weeks to germinate. The young seedlings should be protected from heavy rainfall and direct sunlight, by placing the trays under cover while still providing good light and aeration. Allow the young plants to grow to about 10 mm tall before planting them out into multi-trays or small pots or bags. Plants should be grown up to at least 300 mm high, before planting out in the garden.
It can also be propagated by division in winter. Dig up mature plants and divide the rhizomes into large chunks. Remove the 'leafy' culm growth. Plant into well-drained soil and keep moist. Treatment with a seaweed extract once a month will encourage new root and shoot growth in spring, once the weather warms up.
It is generally found in dampish soils or seeps, so it is important to keep this plant moist during the summer. Apply additional water in areas where the winters are dry.
It should do well in most gardens in South Africa where the humidity is not too high and where there is little or no frost. They should do well in coastal gardens as long as the soils are acidic and they are not exposed to direct salt-laden wind. It grows well in various garden aspects, including open beds, rockeries and on slopes.
Feed before flowering with slow release 3:1:5 or monthly with a good organic seaweed-derived fertilizer. Be careful not to disturb the roots and water regularly, as summer drought is generally the cause of losses. Good results have also been achieved when applying controlled release fertilizers suitable for fynbos. Be careful not to exceed dosage. Use liberal amounts of compost to improve the soil. You can also apply an organic fertilizer low in phosphates twice a year for lush green growth, although this is not essential. Cannomois grandis is generally free from pests and diseases.
Plant Cannomois grandis in a sunny position in well-drained soil and water regularly. Plants require a large area to grow because of its size. Tidy up plants by removing straggly and dead culms as they appear. If plants are looking old and tired, stimulate new growth by cutting the culms down to the ground in late autumn. This emulates what a fire would do in nature.
Cannomois grandis is suited to an informal garden style where the branching willowy culms will create texture and movement in the garden. Combine it with sturdy plants that will be able to grow above and through the spreading rhizomes. A few examples of planting companions are Agathosma ovata, Watsonia borbonica, Berzelia abrotanoides, Protea repens, Leucospermum cordifolium, Podalyria calyptrata and Erica scabruiscula.
It is grown overseas where it is reported to tolerate temperatures down to -6ºC. Give it a good organic mulch in late autumn to protect it over the winter.
References
Brown, N., Jamieson, H. & Botha, P. 1998. Grow restios. Kirstenbosch Gardening Series. National Botanical Institute, Cape Town.
Dorrat-Haaksma, E. & Linder, H. P., 2000, Restios of the Fynbos, The Botanical Society of South Africa
Goldblatt, P. & Manning, J. 2000. Cape Plants. A conspectus of the Cape flora of South Africa. Strelitzia 9. National Botanical Institute, Pretoria & Missouri Botanical Garden, Missouri.
Linder, H.P. 2011. New species and combinations in the African Restionaceae. South African Journal of Botany 77(2): 415–424.
Linder, H.P. 2011. African Restionaceae version 6 . CD. University of Zurich, Switzerland.
Smith, C.A. 1966. Common names of South African plants. Memoirs of the Botanical Survey of South Africa No. 35. Government Printer, Pretoria.
von Staden, L. 2012. Cannomois grandis H.P.Linder. National Assessment: Red List of South African Plants version 2015.1. Accessed on 2016/10/04
Credits
Anthony Hitchcock
Kirstenbosch National Botanical Garden
October 2016
Plant Attributes:
Plant Type: Restio
SA Distribution: Western Cape
Soil type: Sandy, Loam
Flowering season: Early Summer
PH: Acid
Flower colour: Brown
Aspect: Full Sun, Morning Sun (Semi Shade), Afternoon Sun (Semi Shade)
Gardening skill: Average
Special Features:
Feature plant
Useful plant
Horticultural zones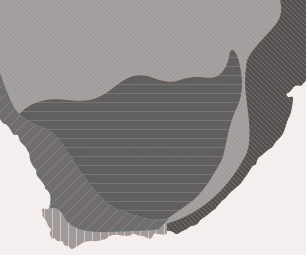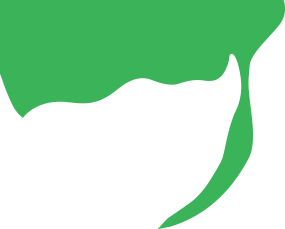 Zone 1 Coastal summer rainfall, frost free
Zone 2 Coastal winter rainfall, frost free
Zone 3 Winter rainfall Karoo, light frost
Zone 4 Summer rainfall Karoo and Highveld, Frost in winter
Zone 5 Bushveld summer rainfall, Light frost
Google QR Code Generator