Cerastium arabidis E.Mey. ex Fenzl
Family: Caryophyllaceae
Common names: snow flower (Eng.); qoqobalasaloti (Sesotho)
Introduction
Unlike other members in the carnation family, Cerastium arabidis is barely known, yet its simple leaves and continuing flushes of pretty, star-shaped, white flowers in summer, will work well in a garden bed.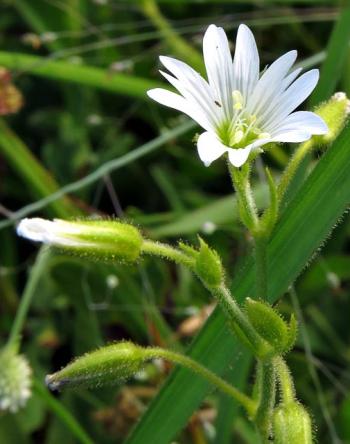 Description
Description
Glandular-hairy, perennial herb, 50 to 300 mm high. Plants are caespitose, i.e many branches emerge from one rootstock. Stems are simple or dichotomously branched, and covered in long, soft hairs. Sometimes with trailing stems on the ground, not producing roots. Leaves are opposite, sessile and vary in shape from ovate-elliptical to lanceolate, 25 × 7 mm. Leaf margins are entire and covered in long hairs. Some plants have a cluster of leaves towards the base of the stem.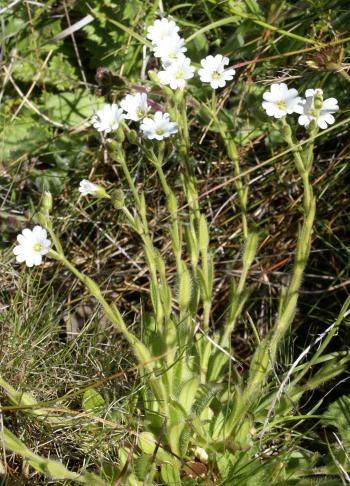 Flowers are 7–13, in open cymes, where the flowering stem ends in a solitary flower and two lateral branches arise on either side of the flower. Perianth 5-merous. Sepals (free), ± 6 mm long, glandular. Flowers are ± 20 mm in diameter; petals white, deeply 2-lobed, ± 8 mm long. Stamens 10. Unilocular ovary; seeds numerous. The fruit is a capsule, is cylindrical and appears to be golden yellowish. Flowering season is in summer (November to January).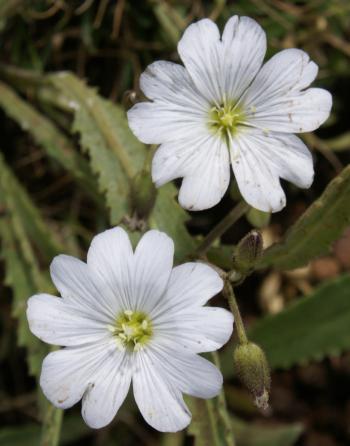 Conservation Status
Status
Distribution and habitat
Distribution description
Cerastium arabidis is distributed in Eastern Cape, Free-State, Limpopo, Mpumalanga, Gauteng and KwaZulu-Natal provinces in South Africa, and in Lesotho and Swaziland. The plants grow in grasslands. Most herbarium plant specimen records show Cerastium arabidis thrives in soil and loam conditions, with it mainly being found in dolerite and some basalt rock. This species is generally found in damp/wet areas, being exposed to both shady and full sunlight conditions. Altitude: 245–3 475 m.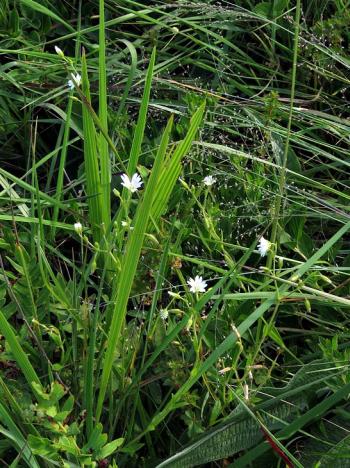 Derivation of name and historical aspects
History
Cerastium is derived from the Greek word keras, which means 'a horn'. This refers to the horned seed capsules. The specific epithet arabidis, is a geographic epithet and alludes to Arabia. This genus has a cosmopolitan distribution, with it being abundant in temperate and cold conditions.
Caryophyllaceae is a large family comprising 91 genera and ± 2 500 species, with 21 genera and ± 69 species present in southern Africa. Cerastium belongs to subfamily Alsinoideae, contains ± 205 species; however, 788 species names exist. Six species of Cerastium are found in southern Africa. The centre of distribution for all genera in Caryophyllaceae is the Mediterranean region and adjoining parts of Europe and Asia.
Ecology
Ecology
Generally flies are known to pollinate Cerastium. Insects are seen to pollinate Cerastium arabidis. Some members of Cerastium occur in the montane, sub-alpine and alpine zones.
Uses
Use
Some species of Cerastium are cultivated for ornamental uses, whereas others are weeds. Dianthus caryophyllus is a well-known cultivated garden ornamental and is known as the carnation. Other cultivated genera in this family include: Dianthus (pink), Silene (catchfly, campion), Gypsophila (baby's breath) and Agrostemma (corn cockle).
Growing Cerastium arabidis
Grow
Cerastium arabidis can be propagated by stem cuttings and seed. Cuttings should be taken and seeds sown in the spring. The rooted cuttings and seedlings are best planted in a container of 3 gallons or larger in size. This species should make a showy bedding plant or groundcover in a sunny position, and is suitable for containers.
References
Harvey, W.H. & Sonder, W. 1894. Flora capensis: being a systematic description of the plants of the Cape colony, Caffraria, & Port Natal. v. 1: 131.
Moffett, R. 2010. Sesotho plant and animal names and plants used by the Basotho. Sun Press, Bloemfontein.
Pienaar, K. & Smith, G.F. 2011. The southern African what flower is that? An essential guide to garden plants. Struik, Cape Town.
Pooley, E. 1998. A field guide to wild flowers Kwazulu-Natal and the eastern region. Natal Flora Publications Trust, Durban.
The National Gardening Association Plants Database, Garden.org https://garden.org/plants/browse/plants/children/528417/, accessed 04 July 2017.
Credits
Maxine Manickum
KwaZulu-Natal Herbarium
July 2017
Plant Attributes:
Plant Type: Perennial
SA Distribution: Eastern Cape, Free State, Gauteng, KwaZulu-Natal, Limpopo, Mpumalanga
Soil type: Sandy, Loam
Flowering season: Spring, Early Summer, Late Summer
PH:
Flower colour: White
Aspect: Full Sun, Morning Sun (Semi Shade), Afternoon Sun (Semi Shade)
Gardening skill: Average
Special Features:
Good potplant
Horticultural zones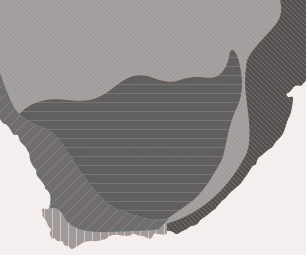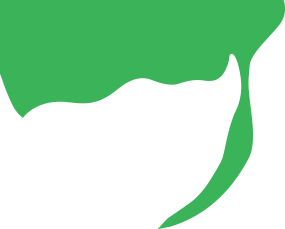 Zone 1 Coastal summer rainfall, frost free
Zone 2 Coastal winter rainfall, frost free
Zone 4 Summer rainfall Karoo and Highveld, Frost in winter
Zone 5 Bushveld summer rainfall, Light frost
Google QR Code Generator