Chironia krebsii Griseb.
Family: Gentianaceae
Common names: Kreb's chironia (Eng.); khomoeasephatla, mamorolane, mosia (Sesotho); umanqunduswazi, umbangwangwa (isiZulu)
Introduction
A beautiful perennial with striking pink flowers with prominent yellow anthers.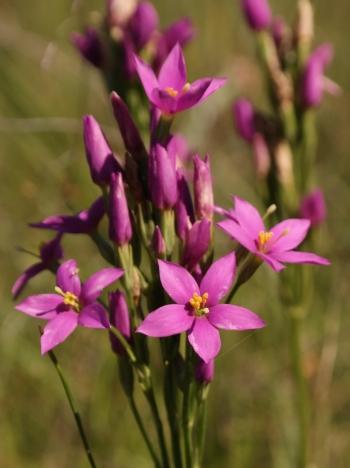 Description
Description
A herbaceous perennial, 400–700 mm high, with a rhizome that is creeping at times. The stem is erect and sparsely branched. The leaves are clustered at the base of the stem, they are oblong to wedge-shaped, linear to spoon-shaped or linear, 90–300 mm long and 6–17 mm broad. There are also often 1 to 3 cauline pairs of leaves (leaves growing on the upper part of the stem) that are smaller than the basal leaves, linear, 20–140 mm long and 1–7 mm broad, and usually much shorter than the internodes.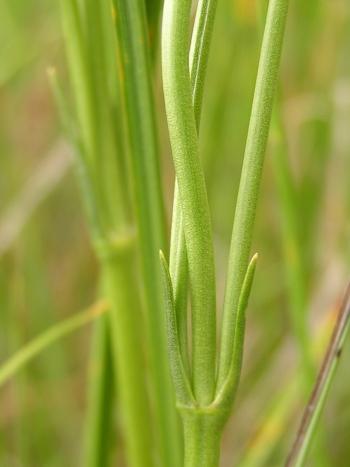 The flowers are magenta to rose-pink, red, or rarely white, in a terminal cymose panicle, with pedicels that are 10–30 mm long. The bracts are oblong to ovate, 10–0 mm long, a little cucullate (curled up) at base, with an acute apex. The calyx tube is very short, about 1–2 mm long, with lobes linear to lanceolate,  5–7 × 1.5–2.0 mm, acute at the apex, with a hyaline (delicate membranous and colourless) margin. The corolla is about 20 mm long, with a tube 7–10 mm long, and lobes 13 × 6 mm, with an acute apex. Stamens are inserted about 1.5 mm inside the throat of the corolla, with filaments that are 3.5–4.0 mm long and anthers that are slightly spirally twisted and 5 mm long. The ovary is 7–8 × 1.5–2.0 mm long, and narrows into a style of about 10 mm long, ending in a stigma that is bilobed and 20 mm long. After fertilization, it produces narrowly ovoid capsules about 9–12 × 3–5 mm, with seeds of about 0.35 mm in diameter. The time of flowering is summer.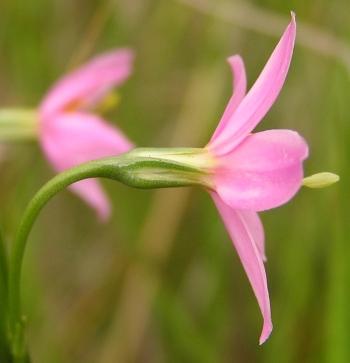 Conservation Status
Status
Distribution and habitat
Distribution description
Chironia krebsii grows in the mist belt along the whole length of the Escarpment. In South Africa it is distributed in the Eastern Cape, Free State, Gauteng, KwaZulu-Natal, Limpopo and Mpumalanga Provinces. It is not endemic to South Africa as it also occurs naturally in Malawi, Mozambique, Zimbabwe, Mauritania and Reunion. Its natural habitat is marshy soil, usually at high altitudes.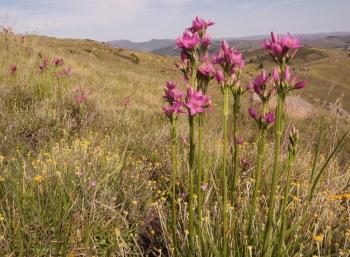 Derivation of name and historical aspects
History
This plant is named after a German naturalist, chemist, botanist George Ludwig Engelhard Krebs (1792–1844), a prolific collector in the Eastern Cape. He visited South Africa in 1817.
Ecology
Ecology
This species has beautiful, bright pink flowers that are very attractive to bees, but this, and all species of Chironia, are pollinated by carpenter bees, Xylocopa caffra. The anthers have a single pore at the tip through which the pollen is released, but only when the flower is buzzed at a particular frequency. The vibration of carpenter bees wings causes the pollen to be ejected out of the pores of the anthers, and while other bees may visit the flower, because they don't buzz at the correct frequency, they get no pollen reward.
Uses
Use
This species is used in traditional medicine to treat colic and diarrhoea in children and uneasiness in pregnant women. Not all species of Chironia have medicinal properties, for example C. baccifera is said to be poisonous when ingested by sheep, and a clear distinction has to be made between the 2 species. Root extracts of C. krebsii were found to contain the chemical compounds known as xanthones, which are used to measure the urea levels in the blood stream.
In the landscape, this species can be used in contrast with grey-leaved plants, such as Helichrysum odoratissimum and other Helichrysum species, to bring out the textures and colour contrast.
Growing Chironia krebsii
Grow
Chironia krebsii, like all the other Chironia species, can be propagated by cuttings as well as seeds. Propagation by cuttings should take place around autumn, in March, and taking tip cuttings or a little softer material will enable the cuttings to root faster. The cuttings should be treated with rooting hormone and placed in a propagating unit with heated beds and intermittent mist. Sow seed in spring or early summer, use a sterile sowing medium and keep warm and moist.
Grow Chironia krebsii in full sun, in fertile, well-drained soil and water well, particularly in spring and summer. It is also well suited to permanently damp, seepage areas or beside a stream or pond.
References
Cooper, R. & Snyder, J.K. (eds) 1999. The biology-chemistry interface: a tribute to Koji Nakanishi. Marcel Dekker, New York. Page 81.
Flora of southern Africa, Chironia krebsii, accessed via Plants of southern Africa online, 1 November 2017. http://posa.sanbi.org/flora/results_browse.php?src=FloraSA&taxon=genno=1891,spno=11
Flora of Zimbabwe: Chironia krebsii. Accesssed 27 October 2017. http://www.zimbabweflora.co.zw/speciesdata/species.php?species_id=144780
Onderstall, J. 1996. Wild flower guide, Mpumalanga and Northern Province. DynamicAd, Nelspruit. Page 158.
Pooley, E. 1998. Wild flowers Kwa-Zulu Natal and the eastern region. Natal Flora Publications Trust, Durban. Page 414.
Credits
Nomama Mei
Kirstenbosch National Botanical Garden
November 2017
 
Plant Attributes:
Plant Type: Perennial
SA Distribution: Eastern Cape, Free State, Gauteng, KwaZulu-Natal, Limpopo, Mpumalanga
Soil type: Sandy, Loam
Flowering season: Early Summer, Late Summer
PH: Acid, Neutral
Flower colour: Pink, Yellow
Aspect: Full Sun
Gardening skill: Average
Special Features:
Medical plant
Wet sites
Horticultural zones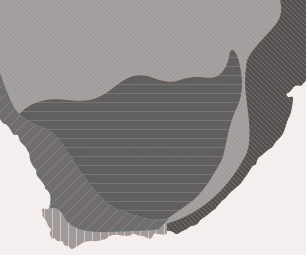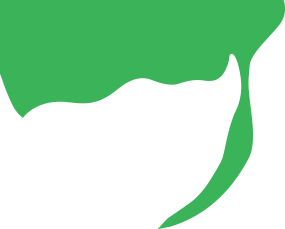 Zone 1 Coastal summer rainfall, frost free
Zone 2 Coastal winter rainfall, frost free
Zone 4 Summer rainfall Karoo and Highveld, Frost in winter
Zone 5 Bushveld summer rainfall, Light frost
Google QR Code Generator