Coleus neochilus (Schltr.) Codd (= Plectranthus neochilus Schltr.)
Family: Lamiaceae
Common names: smelly coleus, blue coleus, lobster flower (Eng.); rotstuinsalie (Afr.)
Introduction
This is a hardy, versatile, aromatic herbaceous perennial, which forms an attractive groundcover even when the plant is not in flower and is suitable both for shady subtropical and sunny water-wise gardens.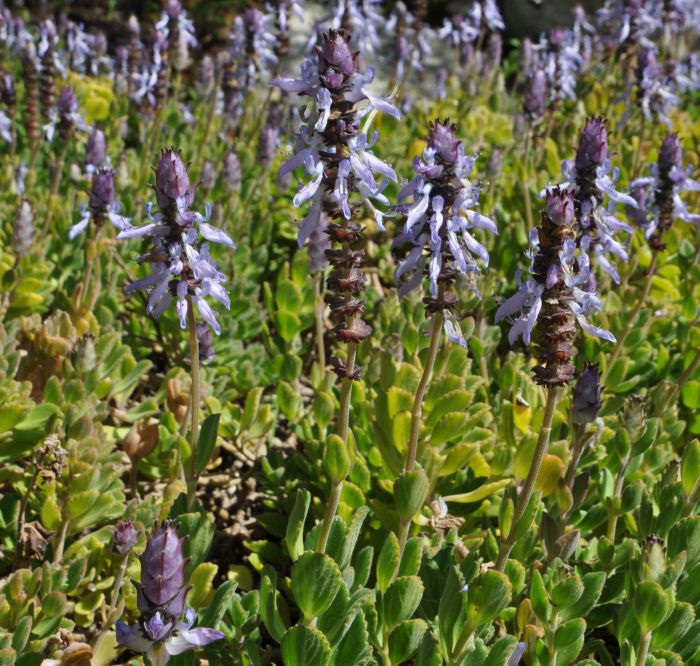 Description
Description
Coleus neochilus is a decumbent to erect, much branched, bushy, aromatic, succulent herb, which grows 200–500 mm high and up to 600 mm wide. In some regions, such as in Namibia, it occurs as an annual. The leaves are succulent, grey-green, obovate, finely hairy, often slightly sticky to the touch, margins crenate with 5–6 pairs of teeth.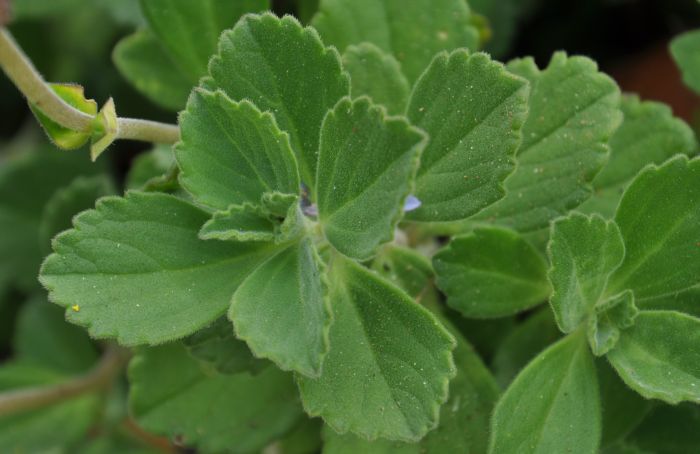 The deep blue and purple flowerheads are borne throughout summer, from spring (September) until autumn (April), with the peak flowering season in autumn. The inflorescence is a terminal spike-like raceme 60–150 mm long. The floral bracts are large, keeled, greenish-cream to purplish with dark purple tips and form a square, 4-angled coma (leaf-like head) at the tip of the inflorescence. These bracts drop soon after the flower opens.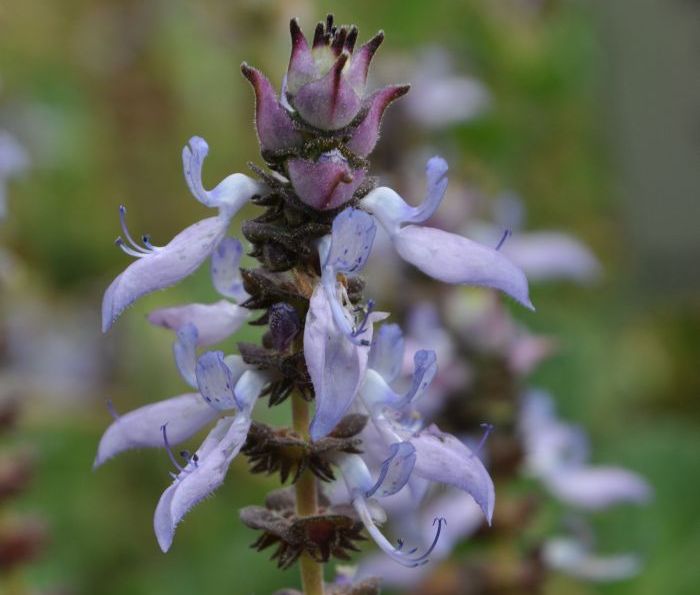 The flowers are in 6-flowered verticils, more densely spaced towards the tip of the inflorescence. The flower is light blue to blue-purple, 12–20 mm long, the corolla tube slightly bent in the middle and expanding towards the throat. The upper lip is bluish-white, 2 mm long, the lower lip is boat shaped and up to 11 mm long. Seed is a dark brown, 1 mm, ovoid nutlet.
Conservation Status
Status
Least Concern (LC), Coleus neochilus is not threatened.
Distribution and habitat
Distribution description
Plants can be found growing naturally in dry thicket, usually under trees in open and sometimes rocky woodland and among rocks in grassland and in bushveld, in the Eastern Cape, KwaZulu-Natal, Mpumalanga, Gauteng, Limpopo and North West provinces in South Africa, as well as in Eswatini, Zimbabwe, Zambia, Namibia and Botswana.
Derivation of name and historical aspects
History
The name Coleus is derived from the Greek koleos, meaning 'a sheath', and refers to the fused stamens of the type species for the genus, and a character that at one time was thought to be diagnostic for this genus. The species name neochilus is also derived from Greek, neos meaning 'new' or 'modified' and chilos, 'a lip', referring to the corolla.
This species was named by Schlechter in 1896, as Plectranthus neochilus, and was moved by Codd into Coleus in 1961 and then back into Plectranthus in 1985. Molecular studies on Plectranthus and closely related genera by Paton et al show that the old definition of the genus Plectranthus does not have a single common ancestor, and that it contains a distinct clade including the type species of the former genus Coleus. As a result, the genus Coleus was re-instated in 2019. This species falls within the 'coleus clade' and was, therefore, moved back into Coleus by Paton et al in 2019.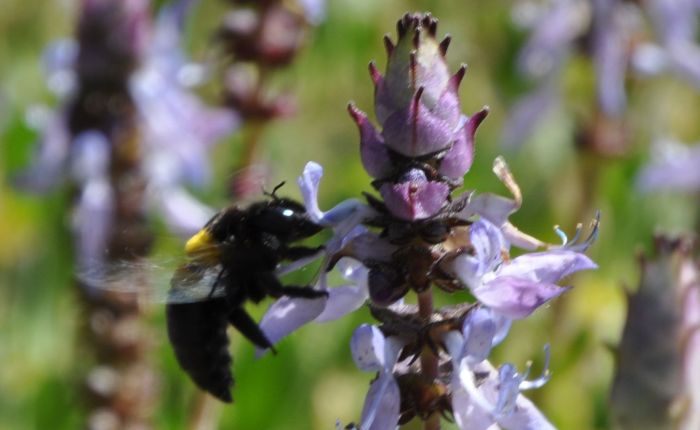 Ecology
Ecology
Coleus neochilus flowers are visited by carpenter bees, bees and other flying insects.
Coleus neochilus thrives in hot, dry areas. This may be attributed to its succulent stems and leaves and to the light coloured, grey-green foliage, which is often associated with water-wise plants. The succulent stems and leaves store water and prevent wilting, and the light coloured leaves reflect the sun's rays, keeping the plant cool and ultimately reducing transpiration.
Uses
Use
Coleus neochilus plants are believed to scare away snakes from human dwellings, perhaps because of their strong, unpleasant aromatic smell. It is also thought that these plants can be used effectively as an air purifier. This is a popular and widely cultivated garden plant, very easy to propagate and grow, and a plant that thrives in hot, dry and difficult positions. There is also a very attractive variegated form known as 'Peppermint Cream'.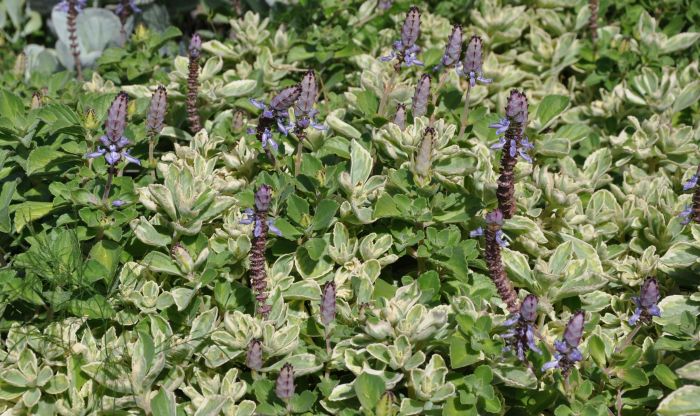 Growing Coleus neochilus
Grow
Plants perform exceptionally well as a bedding plant or ground cover, in full sun, in warm, dry areas where frost is absent or light. It can be successfully grown in light shade as well but it flowers best in a sunny position. If planted in rockeries the results are even better. It also thrives in containers. Stems root easily and the plant spreads, forming a tidy clump. 
Coleus neochilus prefers loam to sandy soil with good drainage and has relatively low water requirements. The plant is often used in the landscaping of difficult sites, and it can be planted on a steep slope to prevent soil erosion. Its succulent nature makes it the ideal water-wise garden subject. It may look a little stressed in very dry conditions, but bounces back when it receives some water.
Coleus neochilus plants are easily propagated from softwood cuttings, which can be rooted in situ. They are seldom attacked by pests. In wet climates, it may be prone to fungal attack.
References
Codd, L.E. 1975. Plectranthus (Labiatae) and allied genera in southern Africa. Bothalia 11: 371–442.
Codd, L.E. 1985. Lamiaceae. Flora of southern Africa, Vol. 28, 4. Botanical Research Institute, Department of Agriculture and Water Supply, Pretoria.
Hankey, A, Joffe, P. & Turner, S. 1999. Water-wise gardening for summer rainfall regions. National Botanical Institute and the Department of Water Affairs and Forestry, Pretoria.
Paton, A.J., Mwanyambo, M., Govaerts, R.H.A., Smitha, K., Suddee, S., Phillipson, P.B., Wilson, T.C., Forster, P. I. & Culham, A. 2019. Coleus and Plectranthus (Lamiaceae): a tale of more than two genera. Phytokeys 129: 1–158.
Pooley, E. 1998. A field guide to wild flowers Kwazulu-Natal and the eastern region. Natal Flora Publications Trust, Durban.
Van Jaarsveld, E. 1987. The Plectranthus handbook. National Botanical Gardens, Cape Town.
Van Jaarsveld, E.J. 1997. Veld gardening in South Africa: the forest garden. Veld & Flora 83: 51-53.
Van Jaarsveld, E.J. 1997. Veld gardening in South Africa: the Valley Bushveld/Noorsveld. Veld & Flora 83: 20-25.
Van Jaarsveld, E. 2006. The southern African Plectranthus and the art of turning shade to glade. Fernwood Press, Vlaeberg, Cape Town.
Credits
Tovhowani Mukoma
Lowveld National Botanical Garden
June 2004
updated by Alice Notten
Kirstenbosch National Botanical Garden
June 2020
Plant Attributes:
Plant Type: Ground Cover, Perennial, Succulent
SA Distribution: Eastern Cape, Gauteng, KwaZulu-Natal, Limpopo, Mpumalanga, North West
Soil type: Sandy, Loam
Flowering season: Spring, Early Summer, Late Summer, Autumn
PH:
Flower colour: Blue, Purple
Aspect: Full Sun, Morning Sun (Semi Shade), Afternoon Sun (Semi Shade)
Gardening skill: Easy
Special Features:
Drought resistant
Fragrant
Good potplant
Feeds honeybees
Horticultural zones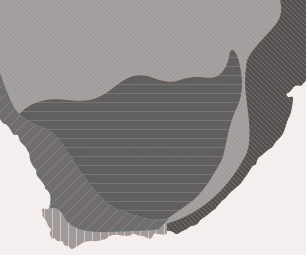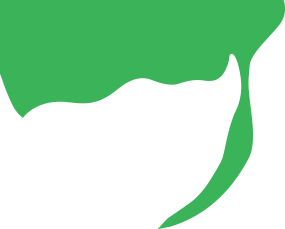 Zone 1 Coastal summer rainfall, frost free
Zone 2 Coastal winter rainfall, frost free
Zone 3 Winter rainfall Karoo, light frost
Zone 4 Summer rainfall Karoo and Highveld, Frost in winter
Zone 5 Bushveld summer rainfall, Light frost
Google QR Code Generator