Combretum hereroense Schinz
Family: Combretaceae
Common names: russet bushwillow, mouse-eared combretum (Eng.); kierieklapper (Afr.); mokabi (Northern Sotho); mugavhi (Venda); umhlalavane (Zulu)
SA Tree No: 538
Introduction
Combretum hereroense is a valuable species that has interesting horticultural characters all year round; the leaves and seed pods turn coppery, and a touch of grey bark in winter, and it also makes an attractive pot plant or bonsai.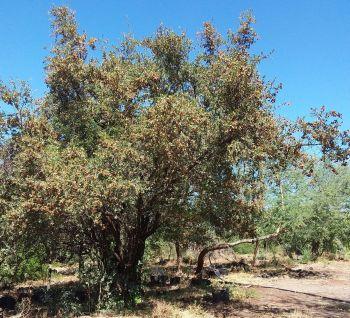 Description
Description
Combretum hereroense is a semi-deciduous shrub or small tree that grows 5–12 m tall. Often a multistemmed bush, the beautiful Russet Bushwillow or Mouse-eared Combretum, as it is commonly known, has attractive curvy branches and is commonly found in sunny or semi-shaded areas.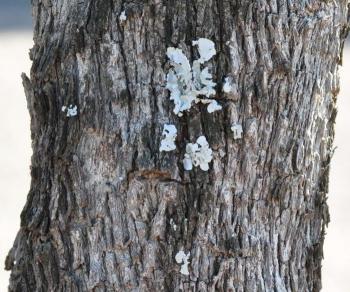 The bark is rough, greyish to black, furrowed and flakes in narrow strips. The leaves are simple, obovate, shaped like mouse ears, with prominent veins and entire margins. They are deep green to grey-green and are covered with brownish hairs on the undersides, especially when young, and in autumn, they turn coppery.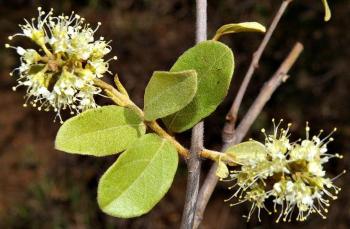 In spring (September–November), before the new foliage appears, it produces small creamy white to yellowish, sweet-scented, bisexual flowers (which have both stamens and pistils) that are born in dense spikes.
They produce a 4-winged samara fruit that is rich dark reddish-brown, and approximately 20 mm in diameter. Fruits are on the trees in late summer and winter, from January–June.
Conservation Status
Status
Combretum hereroense has not been assessed in the Red List of South African plants, but this species is widely spread in the bushveld of eastern Africa to northern southern Africa and is not threatened.
Distribution and habitat
Distribution description
In southern Africa, Combretum hereroense occurs naturally in the bushveld of Namibia, Botswana, Zimbabwe, Swaziland, Mozambique and South Africa, where it occurs in the Limpopo, Gauteng, KwaZulu-Natal, Mpumalanga and North-West Provinces. It also occurs northwards to Somalia and Ethiopia. The russet bushwillow is common in the Highveld and Lowveld, and grows on flat slopes, in rocky woodlands and sometimes on stream banks, often in groups, and it flourishes on sandy or loamy soil.
Derivation of name and historical aspects
History
The genus name Combretum means 'climbing plant' and this species is named after the Herero people of Namibia. Combretum makes up part of the bushwillow family, or Combretaceae. The genus consists of 370 species of trees and shrubs of which 300 are native to eastern Africa to northern southern Africa.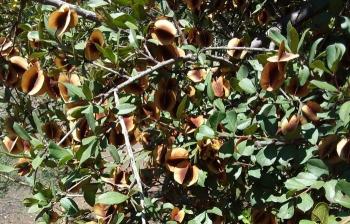 Ecology
Ecology
Browsers such as kudu, impala, elephant, steenbok, and giraffe eat the leaves of this bushwillow. Flowers attract many insects, including butterflies and wasps. Birds find it to be a suitable habitat in areas where the plant is found to be growing densely. The gum produced in the stem is eaten by lesser bushbaby and even though the winged fruits can be poisonous, the monkeys don't seem to suffer from any illness after consuming them.
Uses
Use
All parts of the plant have significant value to people. Dried leaves and fruits are used to make tea (fruits should not be boiled for too long, as it will leave a bitter taste). Leaves can also be used as fodder for cattle. The wood is strong and hard and is termite and borer proof. Wood is harvested for fuel, as it produces a high quality fire and the coals last longer. The wood is also used to make pick and hoe handles, furniture, and walking sticks (kieries), and in the mines, the wood is used to make supports. The roots are used to treat illnesses associated with the stomach, and as purgatives to treat numerous illnesses and body aches. The bark is used to treat heart disease and heartburn, whereas the dried small shoots are used to treat tonsillitis and coughs.
Growing Combretum hereroense
Grow
The best way to grow the russet bushwillow is from seeds. Insects normally infest its seed and good quality seed will produce better germination rates. The seeds must be removed from its winged enclosure and soaked overnight to break the dormancy. Sow seeds the following morning in a flat seedling tray, in a mixture of sand, loam soil and potting soil on a ratio of (5:2:3) or ready-mix seedling medium. The seed should be pressed down and covered with a thin layer of sand. The seed tray must be placed in a controlled environment that is moist, shady and warm. On average, 15% of seeds propagated will germinate and germination usually takes 10 to 17 days. Seedling should be allowed to remain in a seed tray for their first summer growing season and be fertilized. They must be transplanted in the individual container when the seedling reaches the three-leaf stage.
Combretum hereroense is a slow-growing plant; it can reach 4 m in 12 years. It grows well in most gardens, in sun or semi-shade, and is drought-resistant and frost hardy. It grows exceptionally well when it is well-watered in summer and prefers a warmer climate. It is ideally suited to bushveld, grassland and woodland gardens and is suitable for small gardens.
Credits
Refilwe Maria Malatji
Pretoria National Botanical Garden
May 2019
Acknowledgements: The author thanks her students who assisted in drafting this article: Judith Debeila, Sharlotte Kwenaite and Keitumetse Lenong.
Plant Attributes:
Plant Type: Shrub, Tree
SA Distribution: Gauteng, KwaZulu-Natal, Limpopo, Mpumalanga
Soil type: Sandy, Loam
Flowering season: Spring
PH:
Flower colour: Cream, Yellow
Aspect: Full Sun, Morning Sun (Semi Shade), Afternoon Sun (Semi Shade)
Gardening skill: Easy
Special Features:
Attracts birds
Attracts butterflies
Drought resistant
Fragrant
Good potplant
Poisonous
Edible plant
Medical plant
Useful plant
Horticultural zones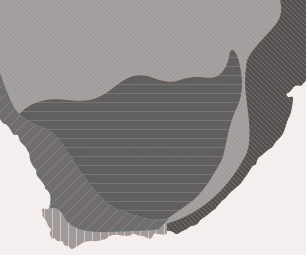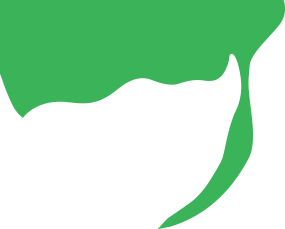 Zone 1 Coastal summer rainfall, frost free
Zone 5 Bushveld summer rainfall, Light frost
Google QR Code Generator