Crabbea angustifolia Nees
Family: Acanthaceae
Common names: prickle head, sheep's tail (Eng.); thotsanathunya (Setswana)
Introduction
Crabbea angustifolia is a beautiful white- to cream-flowered, perennial herb with trailing stems, commonly found in grasslands in central southern Africa.
Description
Description
Crabbea angustifolia is a prostrate, perennial herb, with trailing stems from a woody rootstock. The hairy stems are up to 400 mm long, with semi-erect to erect, narrowly lanceolate leaves. The leaves are hairy (especially on the underside), 70–130 × 7–12(–15) mm, with uneven or undulate margins, a narrow, acute tip and attenuate base.
The flowers are arranged in dense, compound, sessile, axillary heads (up to 40 mm in diameter) surrounded by bracts. The bracts are hairy and have long, straight or curved spines. The tubular to funnel-shaped flowers are white or cream-coloured and consist of 5 hairy, sub-equal, white petals; there are two yellow gibbous patches towards the throat of the corolla. The main flowering period is mid- to late summer (January–March).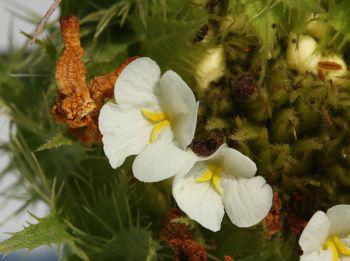 Crabbea angustifolia is closely related to C. hirsuta, but is distinguished from the latter species mainly in having narrower leaves (7–12 mm vs 15–20 mm).
Conservation Status
Status
Distribution and habitat
Distribution description
Crabbea angustifolia is found in grasslands from the southeast of Botswana to Limpopo, North West, Gauteng, Mpumalanga and northwestern Free State in South Africa (see Map).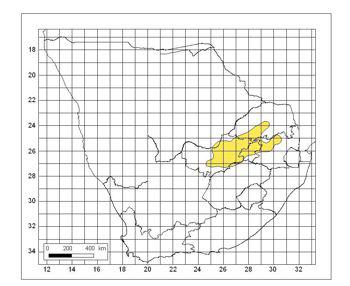 Derivation of name and historical aspects
History
The genus Crabbea was named in honor of the poet and nature lover, George Crabbe (1754–1832). Crabbea angustifolia was described by Nees in 1847 from a Burchell specimen collected in the Magaliesberg. The epithet angustifolia (Latin) means 'narrow-leaved' and refers to the characteristic shape of the leaves. There are currently seven species recognized in the genus, however, the genus is in need of a revision, and at least one new species awaits description.  This plant was previously called Crabbea undulatifolia Engl.
Ecology
Ecology
No information is available on the ecology of this common, but rarely noticed, species of grasslands.
Uses
Use
In Botswana this species is used for protection against lightning and in traditional medicine e.g. treatment for boils.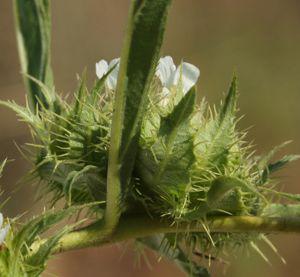 Growing Crabbea angustifolia
Grow
Crabbea angustifolia is not known as a garden plant and there is currently no information available on its cultivation. If it could be cultivated successfully, it would make an interesting addition to a rockery or hanging basket, especially in the summer-rainfall regions.
References
Buys, S. 1982. 'n Taksonomiese ondersoek van die Suid-Afrikaanse verteenwoordigers van Crabbea Harv. (Acanthaceae). Unpublished M.Sc. dissertation, PU vir CHO, Potchefstroom.
Fabian, A. & Germishuizen, G. 1982. Transvaal wild flowers. Macmillan, Johannesburg.
Kirby, G. 2013. Wild flowers of southeast Botswana. Struik, Cape Town.
Leistner, O.A. (ed.). 2000. Seed plants of southern Africa: families and genera. Strelitzia 10. National Botanical Institute, Pretoria.
Nees von Esenbeck, C.G.D. 1847. In A. de Candolle, Prodromus systematis naturalis regni vegetabilis 11. Treuttel & Würtz, Paris.
Retief, E. & Herman, P.P.J. 1997. Plants of the northern provinces of South Africa: keys and diagnostic characters. Strelitzia 6. National Botanical Institute, Pretoria.
Credits
Sumarie Slabber and Hester Steyn
National Herbarium
July 2015
Plant Attributes:
Plant Type: Perennial
SA Distribution: Free State, Gauteng, Limpopo, Mpumalanga, North West
Soil type:
Flowering season: Late Summer
PH:
Flower colour: White, Cream
Aspect: Full Sun
Gardening skill: Challenging
Special Features:
Horticultural zones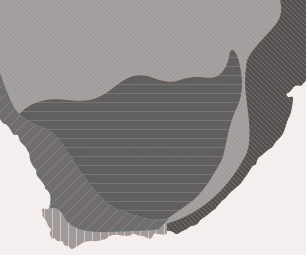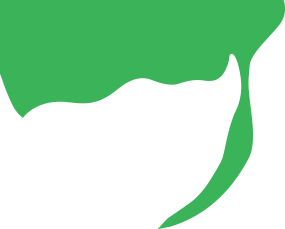 Zone 4 Summer rainfall Karoo and Highveld, Frost in winter
Zone 5 Bushveld summer rainfall, Light frost
Google QR Code Generator