Crassula fusca Herre
Family: Crassulaceae
Common names: stone crop (Eng.)
Introduction
This is an attractive plant and probably one of the most low maintenance Crassula, as it requires little watering and prefers semi-shade.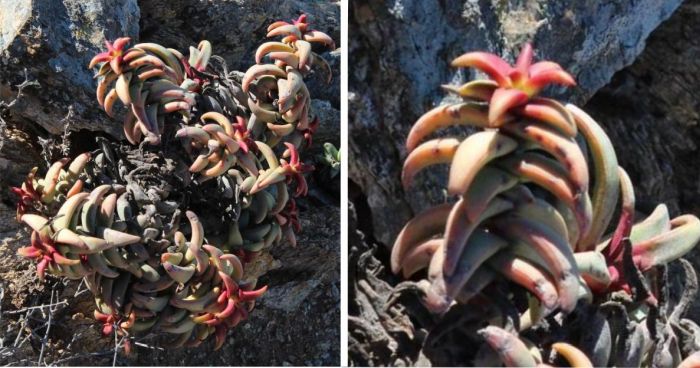 Fig. 1. Crassula fusca, leaves grow in opposite pairs. Photo by Tony Rebelo.
Description
Description
Crassula fusca is a perennial subshrub, up to 400 mm tall, sparsely branched from the base of the plant. The leaves are persistent, grow in opposite pairs and cluster at the base of the plant. The leaves are 40–90 (–150) mm long × 8–15 mm broad, dull brown, ovate to lanceolate, with serrulate margins at first. Young leaves curve upwards but later recurve.
The inflorescence is a terminal, broadly conical or rounded thyrse. The flowers are tubular, with white to light pink petals that are 4–5 mm long. The flowering period is in early summer (November to December).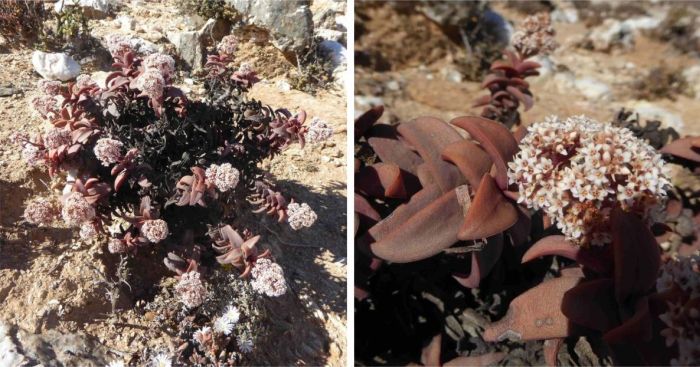 Fig. 2. Crassula fusca, in flower. Photos by Andrew Hankey.
Conservation Status
Status
According to the Red List of South African Plants, Crassula fusca is considered to be Near Threatened (NT), because it is a rare species with a limited distribution and severe overgrazing in part of its range is causing ongoing habitat degradation.
Distribution and habitat
Distribution description
The distribution of Crassula fusca ranges from the Northern Cape of South Africa to southern Namibia. It typically grows in rock crevices, on sheltered, south-facing slopes or valleys.
Fig. 3. The habitat of Crassula fusca. Photo by Tony Rebelo.
Derivation of name and historical aspects
History
The name Crassula come from the Latin word crassus which means 'thick'. The species name fusca means 'dark', referring to the dull brown leaves of the plant.
The genus Crassula currently has over 300 recognised species that are found on four continents, in Africa, Australia, Europe and Madagascar, with southern Africa being the centre of diversity, with150 species.
Fig. 4. Crassula fusca growing on a rocky slope. Photo by Tony Rebelo.
Ecology
Ecology
Crassula have a special metabolism called Crassulacean Acid Metabolism (CAM) also known as CAM photosynthesis. CAM plants close their stomata during the day and open them at night to take up carbon dioxide and this helps the plants to retain water in their leaves. During the day, carbon dioxide gets released and is used in the process of photosynthesis. The plants that possess CAM can survive harsh dry periods.
Uses
Use
Currently there are no records of any medicinal or cultural uses for Crassula fusca. It makes a rewarding, low-maintenance, ornamental pot plant.
Fig. 5. Crassula fusca growing in shade provided by another plant. Photo by Tony Rebelo.
Growing Crassula fusca
Grow
Crassula fusca is a very easy plant to grow and a good indoor plant as it requires little sunlight. The plant can be watered 3 to 4 times a week during spring and autumn, which is its growing season. In summer and winter, the plant can be watered once a week.
Propagation can be done through stem or leaf cuttings, using healthy leaves. Plant the cuttings in a soil mix of 70% sandy soil and 30% potting soil, in a container. Place in a cool, shady position and water 3 to 4 times per week until the roots have formed. Move the rooted cuttings into a warm environment where there's a little amount of sunlight getting in.
References
Gordon, R. 2003. Crassula: a grower's guide. Cactus & Co, libri, Italy.
Herre, H. 1953. A New Crassula from the Richtersveld. Journal of South African Botany 19: 145–146.
Leistner, O.A. (ed.). 2000. Seed plants of southern Africa: families and genera. Strelitzia 10. National Botanical Institute, Pretoria.
Von Staden, L. 2015. Crassula fusca Herre. National Assessment: Red List of South African Plants version 2020.1. Accessed on 2021/10/21.
Credits
Kagiso Sharlene Mashego
National Herbarium, Pretoria
November 2021
Acknowledgements: The author thanks Khumo Morare for assisting with literature, and Andrew Hankey and Tony Rebelo for images.
Plant Attributes:
Plant Type: Shrub, Succulent
SA Distribution: Northern Cape
Soil type: Sandy
Flowering season: Early Summer
PH: Acid
Flower colour: White, Pink, Cream
Aspect: Full Sun, Morning Sun (Semi Shade), Afternoon Sun (Semi Shade)
Gardening skill: Easy
Special Features:
Drought resistant
Good potplant
Indoor plant
Horticultural zones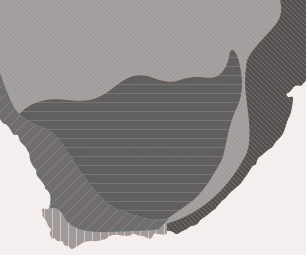 Zone 2 Coastal winter rainfall, frost free
Google QR Code Generator