Crassula orbicularis L.
Family: Crassulaceae
Common names: stonecrop (Eng.); klipblom (Afr.); umadinsane (isiZulu)
Introduction
Crassula orbicularis is an ideal plant for any shade garden. Its wonderful appearance and the ease at which it may be grown, make it a pleasure for both the viewer and the gardener.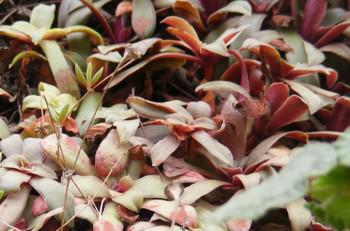 Description
Description
Crassula orbicularis is a succulent perennial, up to 0.25 m high when in flower. It produces a shallow root system, grows in rosettes of few to many leaves and sometimes produces runners.
The fleshy leaves are narrow, flat, elliptic, oblanceolate, 15–100 mm long, 5–26 mm wide.   They are green to deep bronze, with ciliate margins and sometimes  have red or purple undersides.
It produces a terminal, compound or rarely spike-like inflorescence, up to 250 mm in height, with leaf-like buds.
The flowers are cup-shaped, with a musty scent and rarely blackish when in bud. The petals are 2–5 mm long and are generally whitish, but may sometimes be brownish red, appearing from June to November.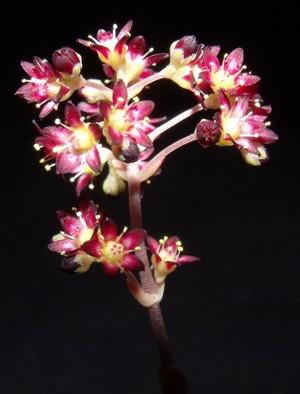 The small, brown seeds resemble dust particles.
It is fast growing and generally has a life span of five years or more.
Conservation Status
Status
Crassula orbicularis is widespread, with a stable population and has a conservation status of Least Concern (LC)
Distribution and habitat
Distribution description
Crassula orbicularis is widespread, occurring from Worcester in the Western Cape to KwaZulu-Natal. It grows in sheltered places often on rocky outcrops, cliff faces, etc. It grows in a wide variety of conditions, from semi-desert to afromontane forest. It is highly tolerant of harsh conditions such as frost, high temperatures and low rainfall. It will do well almost anywhere, except in areas such as the Northern Cape which experiences extreme desert conditions or areas with very sandy soil, such as the West Coast.
Derivation of name and historical aspects
History
Crassula is derived from the Latin word crassus meaning 'thick', which refers to the fleshy leaves found in members of the genus and orbicularis derived from the Latin word orbiculus meaning 'round' or 'disc-shaped'.
There are currently over 200 species of Crassula  recognized. The genus is widely distributed, with species occurring in Africa, Madagascar, Europe, Asia, New Zealand and Australia, with most species occurring in South Africa (+/- 150 in total). The first species of Crassula, including orbicularis, were described by Linnaeus in 1753. However, their existence was already known long before then, with the first drawings published in the late 17th century. Other well-known species often utilized in gardens include Crassula ovata, C. arborescens, C coccinea and C. multicava.
Ecology
Ecology
Crassula orbicularis is primarily pollinated by flies. At the base of the carpels, the flowers possess nectar-secreting nectaries which attract pollinators; in addition C. orbicularis, like stapeliad species, utilizes scent as a means of enticing pollinators, with the flowers producing a musty smell. The tiny dust particle-like seeds are dispersed by wind. It also reproduces vegetatively by producing runners.
Uses
Use
While it has no medicinal or magic uses, Crassula orbicularis is grown horticulturally as a ground cover and as an ornamental.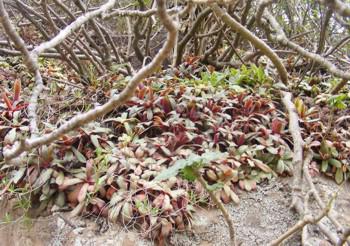 Growing Crassula orbicularis
Grow
Grow Crassula orbicularis vegetatively in spring (September–November) by taking cuttings of the runners. Propagate the cuttings in a tray containing a well-drained medium preferably consisting of sand, compost and bark. After about a month the cuttings would have rooted. Alternatively propagate it from seed which take 8–12 days to germinate. Seeds require heat to germinate, so sow them in midsummer (January–February) in a sandy, well-drained medium, but do not cover them, as this would prevent them from germinating. However, propagation from seed is not advisable because of their small size and also of the short period which they are viable.
Plant out the germinated seedlings about a month (4–5 weeks) after germination in deep pots containing the same medium that is recommended for cuttings. Water cuttings and seeds twice weekly.
In gardens Crassula orbicularis is best utilized as an ornamental or as a ground cover. Grow it in well-drained areas experiencing light to moderate shade.
The main insect pests of Crassula orbicularis include weevils, which attack and mutilate the leaves at night, mealy bugs and aphids. Deal with these by hand, removing them the moment they are detected. When rust and fungal infestations are severe, deal with them by using a systemic insecticide.
References
Leistner, O.A. (ed.). 2000. Seed plants of southern Africa: families and genera. Strelitzia 10. National Botanical Institute, Pretoria.
Manning, J.C. & Goldblatt, P. 2013. Plants of the Greater Cape Floristic Region. 1: The Core Cape Flora. Strelitzia 29. South African National Biodiversity Institue, Pretoria.
Rowley, G. 2003. Crassula: a growers guide. Cactus & Co. Vista, California.
Tolken, H.R. 1985. Crassulaceae. Flora of southern Africa 14. Botanical Research Institute, Pretoria.
Credits
James Deacon
Kirstenbosch National Botanical Garden
December 2014
Plant Attributes:
Plant Type: Ground Cover, Succulent
SA Distribution: Eastern Cape, KwaZulu-Natal, Western Cape
Soil type: Sandy
Flowering season: Spring, Early Summer
PH: Alkaline, Neutral
Flower colour: Brown, Red, White
Aspect: Shade, Morning Sun (Semi Shade), Afternoon Sun (Semi Shade)
Gardening skill: Easy
Special Features:
Drought resistant
Feature plant
Fragrant
Good potplant
Indoor plant
Horticultural zones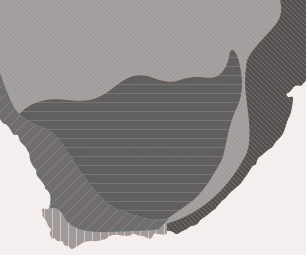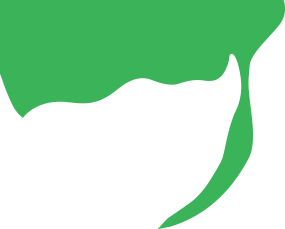 Zone 1 Coastal summer rainfall, frost free
Zone 2 Coastal winter rainfall, frost free
Zone 3 Winter rainfall Karoo, light frost
Zone 4 Summer rainfall Karoo and Highveld, Frost in winter
Zone 5 Bushveld summer rainfall, Light frost
Google QR Code Generator