Cyrtanthus
Family: Amaryllidaceae
Common names:
Introduction
The genus Cyrtanthus contains many exceptionally beautiful species. The best known is the scarlet form of Cyrtanthus elatus, commonly known as the George lily and also very well-known by its old name Vallota speciosa, originally from the southern Cape and now grown world-wide for its cut flowers.
Description
Description
This highly ornamental genus is the largest of the southern African members belonging to the family Amaryllidaceae and encompasses about 60 species.
Flower shape and colour is highly variable across this genus: there are the star-shaped, glittering scarlet blooms of C. guthrieae, the Bredasdorp lily; the bright yellow bell-shaped flowers of C.breviflorus; the large greenish yellow and orange trumpet-shaped blooms of C. falcatus; and the curved, white, cream or yellow tubular flowers of C. mackenii. 
The foliage too is enormously varied and interesting, from the extremely narrow, grass-like leaves of C. leucanthus, to the broad, spirally twisted leaves of C. herrei.
The genus Cyrtanthus can conveniently be placed into two distinct groups according to their growth cycle, namely deciduous and evergreen species. The deciduous members may be further divided into either winter- or summer-growing species: the winter-growing species occur mainly in the south western and southern Cape; and the summer-growers are found in the southern, eastern and northern parts of South Africa. The evergreen species occur mainly in the southern and eastern parts of the country, and include C. mackenii and C. brachyscyphus. A notable exception is C. herrei, an evergreen plant that occurs in the arid Richtersveld in the far northwestern corner of Northern Cape.
Most Cyrtanthus species bloom from late summer to mid-autumn, but there are some exceptions like C. galpinii from Mpumalanga which flowers from early to late winter, and C. falcatus from the KwaZulu-Natal Drakensberg which flowers in early spring.
Although several Cyrtanthus species are widely distributed in nature, like C. contractus and C. sanguineus, there are a large number of extremely rare ones, restricted to very narrow distribution ranges, such as C. guthrieae which is only known to occur in a limited area of the southern Cape, and C. erubescens, confined to just a few localities in the KwaZulu-Natal Drakensberg.
See also: Cyrtanthus mackenii
Distribution and habitat
Distribution description
It is endemic in the southern and eastern parts of Africa and is represented in all nine provinces of South Africa, with the highest concentration of species occurring in the southern parts of Eastern Cape.
Derivation of name and historical aspects
History
The genus name Cyrtanthus refers to the curved perianth tube of many of the species and is derived from the Greek kyrtos meaning curved and anthos meaning flower.
Ecology
Ecology
Several members of the genus are noted for their extremely rapid flowering response to natural bush fires, hence the common name, fire lily for several species. Indeed, species like Cyrtanthus contractus, widespread in the eastern half of South Africa, as well as C. ventricosus from the south western Cape, and C. odorus from the southern Cape, only flower after fires. The flowers of C. ventricosus are known to reach full flowering stage in just nine days following a fire!
References
Duncan, G.D. 1989. Cyrtanthus. In N.M. Du Plessis & G.D. Duncan, Bulbous plants of southern Africa. Tafelberg, Cape Town.
Duncan, G.D. 1990. Cyrtanthus-its horticultural potential, Part 1. Veld & Flora 76: 18-21.
Duncan, G.D. 1990. Cyrtanthus-its horticultural potential, Part 2. Veld & Flora 76: 54-56.
Duncan, G.D. 1990. Cyrtanthus-its horticultural potential, Part 3. Veld & Flora 76: 72, 73.
Reid, C. & Dyer, R.A. 1984. A review of the southern African species of Cyrtanthus. The American Plant Life Society, La Jolla, California.
Credits
Graham Duncan
Kirstenbosch National Botanical Garden
July 2002
Plant Attributes:
Plant Type: Bulb
SA Distribution:
Soil type:
Flowering season:
PH:
Flower colour:
Aspect:
Gardening skill:
Special Features:
Horticultural zones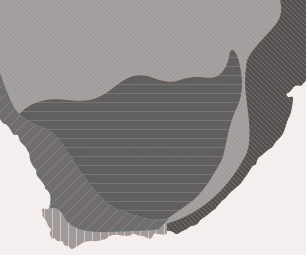 Google QR Code Generator