Elegia tectorum (L.f.) Moline & H.P.Linder (= Chondropetalum tectorum (L.f.) Raf.)
Family: Restionaceae
Common names: Cape thatching reed, deckreed (Eng.), dakriet, dekriet (Afr.)
Introduction
This restio makes a most attractive garden plant, and can be used for thatching.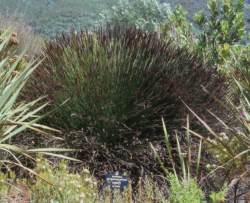 Description
Description
Elegia tectorum has an upright, symmetrical, tufted reed-like appearance with thin, dark green stems topped with dark brown flowers in slender compact spikes in autumn. It is usually about 1 m tall and may reach up to 1.5 m in height with a spread of up to 2-3 m.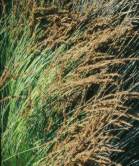 Like all members of the Restio family, Elegia tectorum has male and female flowers on separate plants. The flowers are small and are borne in compound loosely branched inflorescences. Female flowers are protected by golden brown bracts. The Cape thatching reed flowers in autumn (from March to April) and flowering lasts for about 4 weeks.
Conservation Status
Status
According to the Red List of South African Plants, Elegia tectorum is assessed as Least Concern (LC). Although it has lost a lot of its habitat due to urban expansion, coastal development, farming and competition from invasive alien plants, it is not in danger of extinction because it is a widespread species and is still common over most of its range.
Distribution and habitat
Distribution description
In nature, restios are mostly found in the Western Cape fynbos region where they occur together with proteas, pincushions, ericas and other fynbos species. Elegia tectorum occurs naturally in marshes and seeps on deep sand in the Western and Eastern Cape extending from Clanwilliam to Port Elizabeth.
Derivation of name and historical aspects
History
The name Elegia is presumably from the Latin elegia meaning song of lamentation while the species name comes from the Latin tectorum meaning 'roofing' in reference to the fact that this species has been used to provide thatching material. This species was previously known as Chondropetalum tectorum but recent DNA analyses showed that all the species of Chondropetalum actually belong in the genus Elegia. As a result, they are now known as species of Elegia.
The Cape thatching reed belongs to the family of Cape reeds (Restionaceae) and are also known as restios. These plants have a typically tufted reed-like appearance and vary from about 200 mm to well over 3 m in height in some species.
Uses
Use
This species has long been used as a thatching reed, although today it is the Albertinia thatching reed, Thamnochortus insignis, that is more commonly used. The Cape thatching reed is also excellent for cut flower arrangements.
Only the taller form of this restio found around Malmesbury was used for thatching. Harvesters would cut the old culms off just above the top of the new culms which push through in the centre of the plant, taking care not to damage the growing tips of the new culms. Timing is important, and the appearance of new growth is an indication that the older culms are ready for harvesting. Culms are not ready when they reach full height. The nodes need a full year to mature if they are to keep the culms together and prevent the thatch from falling apart.
The Cape thatching reed makes an excellent garden subject - growing particularly well alongside ponds in moist soil. This species grows very well on the Highveld and excellent specimens can be seen along the stream at the restaurant in the Witwatersrand National Botanical Garden.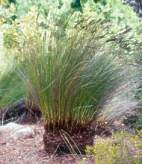 Growing Elegia tectorum
Grow
Restios are best grown from seed and since the seed in many species is very fine, it needs to be handled carefully. Researchers in the National Botanical Institute, now the South African National Biodiversity Institute, have discovered that treatment with smoke greatly increases the germination rate of this and many other species of Restionaceae.
The main requirements for growing restios successfully are full sun, a well-drained soil and plenty of air movement. The plants adapt to a large variety of soil types. The best time for planting restios is at the beginning of the rainy season, as the plants need regular watering during the first six weeks to two months after planting. After this initial period the plants can survive with very little additional watering. They may be fed with standard organic fertilizers such as Seagro or Kelpak, or by sprinkling the surrounding soil with a small amount of ammonium sulphate during the growing season. Restios will respond to regular watering by showing more robust growth, but they are essentially plants which are adapted to a long dry season.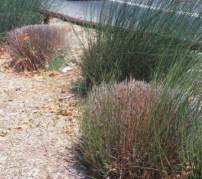 Elegia tectorum is often used in plantings around office blocks or along roadsides. Most plants of Elegia tectorum, which are commercially available, will grow to a height of either 1.5 metres or about 2.25 metres. It is important to select the variety according to the particular requirements. If a variety has been planted that is too tall for the particular locality, this presents a problem because the plants can not be pruned back to the desired height. When the stems are cut back to reduce the height, they slowly die down and only a few young stems are produced. These plants will never look good again and die within two to three years. The only maintenance necessary is the removal of the outer layer of brown and decaying culms.
References
Joffe, P. 1993. The Gardener's Guide to South African Plants. Tafelberg Publishers : Cape Town.
Goldblatt, P. & Manning, J. 2000. Cape Plants - A Conspectus of the Cape Flora of South Africa. Strelitzia 9. National Botanical Institute : Pretoria.
Brown, N. Jamieson, H. & P. Botha 1998. Grow Restios. Kirstenbosch Gardening Series. National Botanical Institute : Cape Town.
Moline, P.M. & Linder, H.P. 2005. Molecular Phylogeny and Generic Delimitation in the Elegia Group (Restionaceae, South Africa) Based on a Complete Taxon Sampling and Four Chloroplast DNA Regions. Systematic Botany 30(4): 759-772.
Credits
Sharon Turner, Walter Sisulu National Botanical Garden
& Hanneke Jamieson, Kirstenbosch National Botanical Garden
August 2001 
updated August 2016
 
Plant Attributes:
Plant Type: Restio
SA Distribution: Eastern Cape, Western Cape
Soil type: Sandy, Loam
Flowering season: Autumn
PH: Acid, Neutral
Flower colour: Brown
Aspect: Full Sun
Gardening skill: Average
Special Features:
Feature plant
Useful plant
Wet sites
Horticultural zones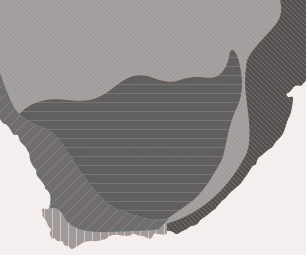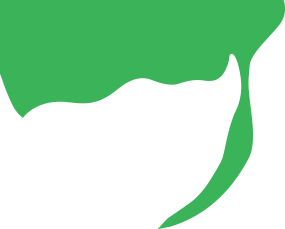 Zone 1 Coastal summer rainfall, frost free
Zone 2 Coastal winter rainfall, frost free
Zone 3 Winter rainfall Karoo, light frost
Zone 4 Summer rainfall Karoo and Highveld, Frost in winter
Zone 5 Bushveld summer rainfall, Light frost
Google QR Code Generator