Faurea galpinii E.Phillips
Family: Proteaceae
Common names: forest beechwood, escarpment beechwood, bush-beech, forest-beech (Eng.); bosboekenhout, platorandboekenhout, rooiboekenhout (Afr.); sisefo (siSwati); muṱango (Tshivenda); monengenenge, mohlakô (Northern Sotho)
SA Tree No: 73
Introduction
The forest beechwood is a small, evergreen tree which can at times occur as a shrub. This species is confined to high-altitude mist-belt areas in mountainous habitats of the Drakensberg escarpment.
Description
Description
This plant is either a shrub or small tree, growing up to 10 m tall. The stem of Faurea galpinii will differ, depending on the growing conditions. The bark will appear grey and smooth with concentric rings when growing in a forest, whereas, in exposed conditions, the bark may appear rough and dark.
The leaves of F. galpinii have an alternate arrangement and are lanceolate with a wavy margin. They have a dark green colour with a leathery appearance. New leaves are typically red, and the leaf stalk is about 10 mm long.
The most striking feature distinguishing Faurea galpinii from the rest of the species in its genus, is that it has an erect inflorescence with stalked flowers. The flowers are greenish white and are shortly stalked; the inflorescence is between 80–100 mm long, and is covered in grey, velvety hairs. Flowering times are during the summer months of October through to January. The flowers are followed by the fruit, which is a small nutlet covered in whitish hairs and usually adorn the tree during the months of November to April.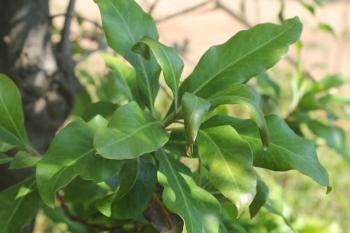 Conservation Status
Status
According to the website http://redlist.sanbi.org  checked on 2 November 2015 the conservation status of this plant is Least Concern (LC). The occurrence of Faurea galpinii is widespread and it therefore is not threatened.
Distribution and habitat
Distribution description
Faurea galpinii is found only in high-altitude mist-belt areas, in developing forests, as well as on forest margins. The distribution of this species is stretched out along the Drakensberg escarpment of Swaziland and the Mpumalanga and Limpopo Provinces in South Africa. It is endemic to southern Africa.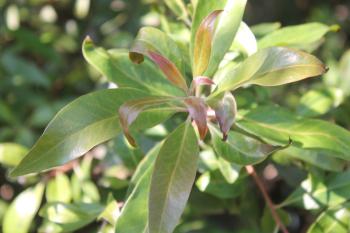 Derivation of name and historical aspects
History
The name of the genus Faurea, was assigned by Harvey to commemorate a young South African botanist and soldier, William Caldwell Faure, who was killed in India in the early 19th century. The specific epithet, galpinii, was named after Ernest Edward Galpin (1858–1941), who was a well-known banker and collector of plants.
The genus Faurea currently has 15 species confined to Africa and Madagascar. Of the 14 African species, six of these occur in southern Africa. Three of these species: Faurea galpinii, F. macnaughtonii and F. rubriflora are endemic to southern Africa, whereas Faurea rochetiana, F. saligna and F. delevoyi are widespread on the African continent.
What sets this genus apart from other African genera of Proteaceae, is that it is in essence tropical and subtropical. The members of this genus occur mainly as tall trees or shrubs. And they have flowerheads where the flowers are borne on spikes.
Faurea galpinii is often confused with F. saligna and F. macnaughtonii. The most notable difference between F. galpinii and the other two species, is that F. galpinii has an inflorescence that is erect, whereas those of F. saligna and F. macnaughtonii appear to be drooping. The inflorescence of F. macnaughtonii is also slightly longer. The leaves of F. macnaughtonii are broader, reaching 25–30 mm and this species is found in matured forests, as opposed to developing forests, which is the case with F. galpinii. F. galpinii can be distinguished from F. saligna by its broader, darker leaves.
Ecology
Ecology
The seeds of this plant are usually found in close proximity to the parent plant and are not widely distributed, despite having long hairs which would suggest wind dispersal. The hairy seeds are used by birds for lining their nests.
Pollination of this species is thought to be facilitated by rodents, as the pentose sugar xylose produced by Faurea, is unfavourable to birds and insects, as they have shown a poor intestinal absorption of this sugar. This species has not been widely studied and as a result, not much is known with regards to its ecology.
Uses
Use
This species is very rarely seen in gardens or made available in nurseries; however, it makes a handsome, small garden tree with interesting foliage, usually only reaching 3–4 m high. In colder climates, the leaves change to a deep purple colour in winter and then turn green again, with the onset of spring. Faurea galpinii is easy to grow and requires no special treatment, but prefers regular watering, although they can withstand long dry periods, especially in winter.
Apart from landscape uses, not much is known about the traditional uses of this plant. This species could possess medicinal properties, as the bark of certain members of the genus Faurea, such as F. saligna and F. macnaughtonii, have been found to be effective in healing certain ailments, such as the relief of menstrual pains, diarrhoea and as a pain-relieving agent in patients suffering from pneumonia. Species such as F. saligna are also used in the furniture trade, whereas F. rochetiana is a valuable timber tree in Mozambique, because of their attractive and very unique grain in the wood.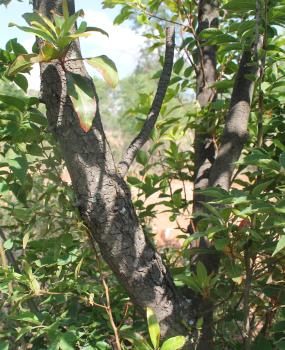 Growing Faurea galpinii
Grow
Faurea galpinii can be grown from fresh seeds; once harvested the seed should be cleaned and stored until ready for sowing. Cultivation in the nursery is, however, not very successful, as the germination rate of Faurea is poor and inconsistent. The germination success rate after one to two months of sowing, is estimated at 1.5%. Best results are obtained by collecting small seedlings that germinate around the base of adult trees. The seed may require a cold stratification to stimulate germination, although this aspect needs further research.
Faurea grows very fast following the seedling stage, with the leaves being much larger and longer than those of matured trees. Younger plants are capable of producing new shoots when damaged. This is, however, not the case with older trees. Faurea grow best in acidic, loamy soil and need generous amounts of water during the growing season, until they reach maturity, and are then more drought tolerant. This species is frost resistant once established.
References
Boon, Richard. 2010. Pooley's trees of eastern South Africa, a complete guide. Flora & Fauna Publications Trust, Durban.
Glen, H. 2004. Sappi what's in a name?. Jacana Media (PTY) Ltd. Johannesburg. 13, 53, 68.
Nicolson, S.W., Nepi, M. & Pacini, E. (Eds). 2007. Nectaries and nectar. Springer.
Paterson-Jones, C. 2000. The protea family in southern Africa. Struik Publishers, Cape Town
Umberti Quattrocchi, F.L.S. 2012: CRC World dictionary of medicinal and poisonous plants: common names, scientific names, eponyms, synonyms and etymology. CRC Press.
Schmidt, E., Lötter, M. & McCleland, W. 2002. Trees & shrubs of Mpumalanga and Kruger National Park. Jacana, Johannesburg.
Hutchings, A., Scott, A.H., Lewis, G. & Cunningham, A.B. 1996. Zulu medicinal plants: an inventory. University of Natal Press, Pietermaritzburg.
Van Wyk, B.-E. & Gericke, N. 2000. People's plants . Briza Publications, Pretoria.
Vogts, M. 1982. South African's Proteaceae: know them and grow them. Struik, Cape Town.
Credits
Nokukhanya Nozipho Mhlongo and Andrew Hankey
Walter Sisulu National Botanical Garden
November 2015
 
Plant Attributes:
Plant Type: Shrub, Tree
SA Distribution: Limpopo, Mpumalanga
Soil type: Loam
Flowering season: Early Summer, Late Summer
PH: Acid
Flower colour: Green, White
Aspect: Full Sun
Gardening skill: Easy
Special Features:
Attracts birds
Drought resistant
Horticultural zones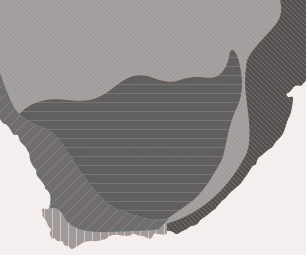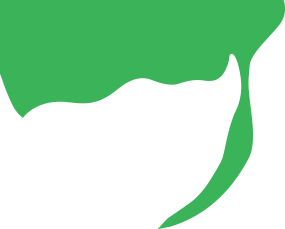 Zone 2 Coastal winter rainfall, frost free
Zone 4 Summer rainfall Karoo and Highveld, Frost in winter
Zone 5 Bushveld summer rainfall, Light frost
Google QR Code Generator