Gethyllis afra L.
Family: Amaryllidaceae
Common names: kukumakranka, many-leaved Cape crocus (Eng.); bramakranka, koekoemakranka (Afr.).
Introduction
Noted for its curious tuft of spirally twisted leaves, sweet-scented blooms and aromatic berries, this Western Cape bulb has for centuries been cherished for its medicinal and household attributes, including its use in koekoemakranka brandy, an early Cape remedy.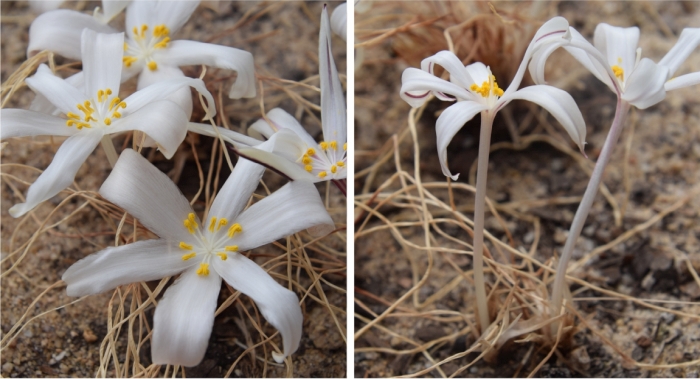 Fig. 1: Gethyllis afra flowers close-up, showing stamens arranged in 6 groups (left) and the narrow perianth tube and striped tepal undersides (right). Photos Graham Duncan
Description
Description
Gethyllis afra grows from a deep-seated, rounded, scaly bulb with perennial fleshy roots. The bulb is covered with the remains of papery, old leaf bases. It produces a cluster of up to 30 spirally twisted, narrow, somewhat leathery, usually dark green or sometimes grey-green leaves, that almost always have smooth surfaces and margins, but are occasionally covered with soft hairs. The leaves are held in place by a basal, subterranean or slightly aerial sheath that may sometimes be maroon-spotted. Flower shape is variable (somewhat flat, or more or less cup-shaped), with a narrow perianth tube of very variable length that protrudes up to 85 mm above ground. The flower has 6 white tepals that vary from narrowly to widely lance-shaped (even within the same population) and usually have a single prominent, reddish- or pinkish-maroon central stripe along the undersides. Each flower lasts 2 days and is heavily sweet-scented. The stamens are arranged in 6 groups and have 1-3 bright yellow anthers per group. The ovary occurs below ground and has an erect style, with a small, head-like stigma. The fruit is a long, yellowish-orange or reddish, finger-like berry containing small, egg-shaped fleshy seeds that are held within a sticky pulp. The seeds are visible through the translucent outer skin of the ripe berry. Flowering time is in early to mid summer, late November to January.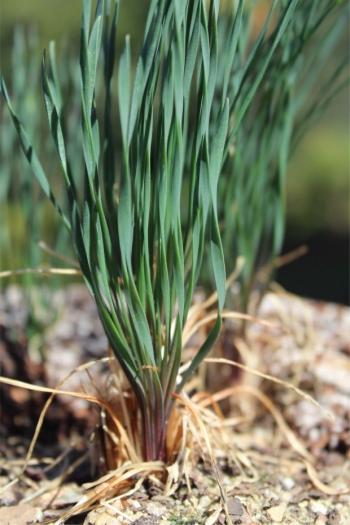 Fig. 2: Gethyllis afra has spirally twisted leaves with smooth surfaces. Photo Graham Duncan
The leaves and flowers of Gethyllis afra can be confused with those of G. ciliaris. In G. afra, the leaves are usually dark green and the leaf margins are usually smooth, or rarely sparsely covered with soft hairs, whereas the leaves of G. ciliaris are usually grey and their margins are always covered with short or prominent, firm, suberect hairs. The flowers of both species have 6 stamens, but in G. afra there are usually 9-18 anthers whereas G. ciliaris has 20-30 anthers. The tepals of G. afra have a prominent central, reddish- or pinkish-maroon stripe or zone along the undersides, but this is absent in G. ciliaris. The flowers of G. afra last just 2 days, but those of G. ciliaris last 4-6 days. In addition, the basal sheath in G. afra is underground or protrudes slightly, and is rarely marked, whereas in G. ciliaris it is clearly visible and prominently green- or maroon-spotted.   
Conservation Status
Status
The conservation status of Gethyllis afra is Least Concern (LC), indicating that population trends are currently stable, and the species is at low risk of extinction. However, its numbers in the wild have been greatly reduced as a result of rapid urbanization, especially on the Cape Flats east of Cape Town.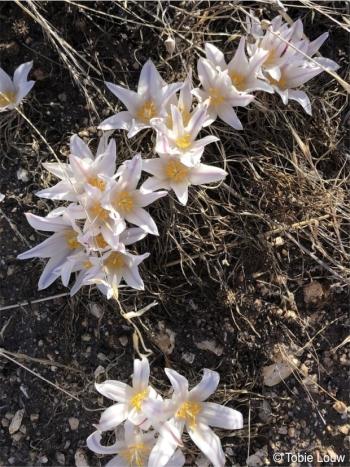 Fig. 3: Gethyllis afra with cup-shaped flowers in habitat on Table Mountain, Cape Peninsula. Photo Tobie Louw
Distribution and habitat
Distribution description
Gethyllis afra is endemic to the Western Cape and is concentrated in the southwestern part of the province. It occurs from coastal southern Namaqualand to the southern Cape Peninsula, along the western coastal part of the southern Cape, and inland to the Olifants River Valley. It most frequently grows in colonies in lowland fynbos, favouring open, sandy flats, or less commonly on stony hill slopes in loamy soil, in full sun.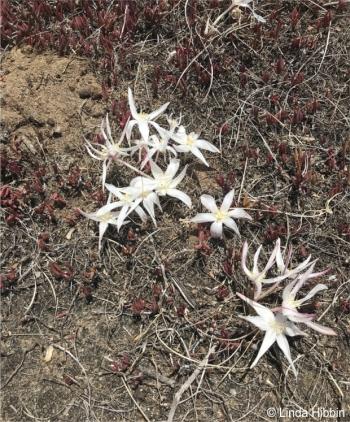 Fig. 4: Gethyllis with flattish flowers in habitat on Rondebosch Common, Cape Peninsula. Photo Linda Hibbin.
Derivation of name and historical aspects
History
The genus name Gethyllis is assumed to be derived from the Greek gethyon, a type of leek, with respect to the prominent leek-like sheath/s surrounding the leaf bases of certain species, including G. afra. The specific name afra is derived from Latin, meaning 'from Africa'. The common name koekoemakranka is a Khoi name used by the native Khoi people who inhabited the western part of southern Africa for centuries, koekoemakranka is the Afrikaans phonetic spelling of the original name and kukumakranka is an anglicised version of the spelling.
The genus name Gethyllis was coined by Linnaeus in 1737 in Hortus Cliffortianus, a publication of early botanical literature, dealing with a collection of exotic plants owned by the Dutch banker George Clifford at Haarlem, a city in the present-day province of North Holland, The Netherlands. The name was based on a plant of G. afra, which Linnaeus subsequently included in the first volume of his Species Plantarum in 1753. The first known colour illustration to be published was an engraving on plate 1016 of The Botanical Register in 1826, made from a plant that had been imported from the Cape, and flowered in the nursery of Richard Williams of Turnham Green, England. The synonym G. pusilla was published by James Baker in Flora Capensis in 1897, from a specimen recorded at Kenilworth Racecourse (in the southern Cape Peninsula), where it used to occur.
Gethyllis is one of 18 genera and over 265 species within subfamily Amaryllidoideae of the family Amaryllidaceae found in southern Africa, and Gethyllis is endemic to the region, having over 30 species. The most recent addition to the genus was G. barbarae from southern Namibia, described in 2016. Gethyllis is found from southwestern Namibia to the southern and Eastern Cape, inland to southeastern Botswana. It is concentrated in the Northern and Western Cape, occurring mostly on the Knersvlakte, Bokkeveld Plateau and in the Olifants River Valley.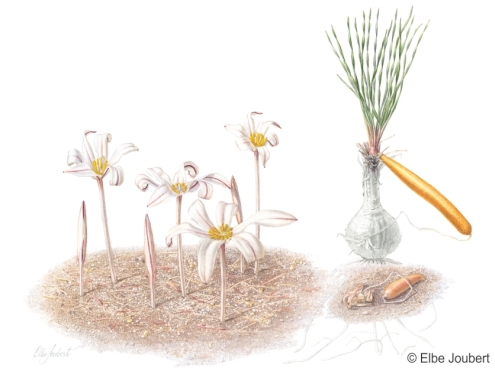 Fig. 5: Painting by Elbe Joubert showing the life cycle of Gethyllis afra.
Ecology
Ecology
Gethyllis afra is a deciduous, winter-growing species whose leaves die back completely in summer. The flowering mechanism in numerous species of Gethyllis, which results in the sudden, simultaneous appearance of the flowers in batches, is probably triggered by abrupt changes in atmospheric pressure, associated with passing cold fronts, irrespective of whether it rains or not. Little is known of its pollination biology, though honeybees, solitary bees, small beetles and flies are likely pollinators. Scarab beetles have been seen to clamber about the anthers of G. afra in cultivation at Kirstenbosch. As with all members of Gethyllis, flowering, fruiting and vegetative growth of G. afra occur in three distinct phases. Flowering takes place in batches at staggered intervals in summer, well after the leaves have died back; the berries emerge above ground in autumn and early winter; and the leaves grow from early winter to spring, and die back in late spring. The seeds begin their months-long development in underground ovaries, and the resultant fleshy berries are initially erect, but ultimately lean over to lie flat on the ground when fully ripe. The berries are so strongly aromatic that they can be detected in the wild by following their scent trail. The berries disintegrate, and the fleshy seeds germinate immediately, coinciding with winter rains. Seedlings mostly grow close to the mother plant, forming colonies. Consumption of the berries by tortoises is thought to be a possible means of seed dispersal, and small buck, birds and mice may also contribute to dispersal in this way. A possible explanation for the spirally twisted leaves is that the shadow cast by the passing rays of the sun over parts of the leaf surface may assist in reducing moisture loss through transpiration.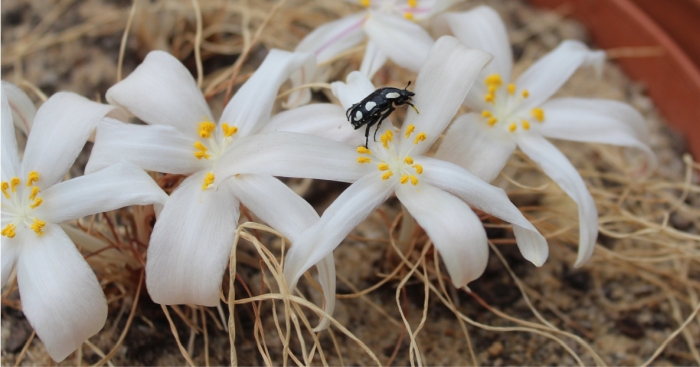 Fig. 6: Gethyllis afra in cultivation, with a scarab beetle. Photo Graham Duncan
Uses
Use
Gethyllis afra has no magical uses, but historically it was widely used as a seasonal food source and for medicinal purposes by local communities in the southwestern and western parts of the Western Cape, and this continues to a certain extent. Its ripe, edible berries provide nutrients such as vitamins and minerals, and are still sought-after for their strong, sweet scent with fruity undertones. Koekoemakranka brandy, an early Cape remedy, involved placing the ripe berries into brandy, to produce an alcoholic infusion used for relief from colic, flatulence, stomach-ache, convulsions, heart problems, indigestion and sleeplessness. The skin of the berry has been used for treatment of bruises and insect bites, and the ripe berries have also been used for perfuming rooms, handkerchief drawers and linen cupboards. A total of 42 phytochemical compounds have been isolated from the ripe berries, but research has yet to evaluate their chemical and biological uses.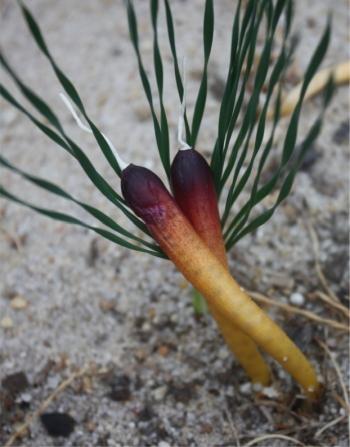 Fig. 7 : Ripe berries of Gethyllis afra, with visible seeds. Photo Graham Duncan
Growing Gethyllis afra
Grow
Gethyllis afra is a plant suited primarily to cultivation in deep containers rather than to general garden beds, since the bulbs require very well-drained soil and infrequent watering in winter, and must be kept dry in summer. They can, however, be grown in rock garden pockets that are kept completely dry in summer. Plant the bulbs in late summer or early autumn in deep pots (20–30 mm in diameter; 160–200 mm deep). Place a 5 cm layer of well-rotted compost at the base of the container and fill with course river sand. Place the bulbs such that the top of the neck rests just below soil level. Choose a frost-free position receiving at least full morning sun, such as a sunny patio, or where the plants will receive bright light for as much of the day as possible, under cover of a polycarbonate roof in areas with heavy winter or summer rainfall. The perennial fleshy roots strongly resent disturbance, so once planted, leave the bulbs undisturbed for at least five years. Provide an initial heavy water drench in late autumn, then withhold watering until the leaves appear, following which, water heavily every two weeks until the leaves begin to turn yellow in spring. Withhold watering completely and keep dry throughout summer.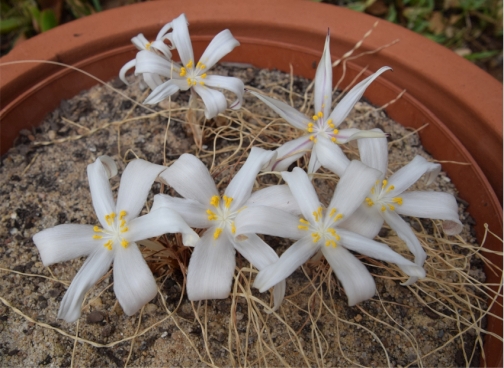 Fig. 8 : Gethyllis afra as a container subject. Photo Graham Duncan
Propagation is mainly by seed, as offsets form slowly. Harvest the fleshy seeds by gently squeezing them from the soft, mature berries into a bowl of water and remove the slimy outer coating surrounding each seed by gently rubbing it off. Place the seeds on a dry surface and allow to dry for a few hours, then sow them in pots in river sand, and cover lightly with a 1-2 mm layer of river sand. Water twice per week using a watering can fitted with a fine rose-cap. Be sure not to overwater, as the seedlings are subject to fungal rotting. Propagate by offsets by separating thick clumps in early autumn, and replant immediately. The bulbs and leaf bases are susceptible to attack by mealy bugs, and in insufficiently well-drained growing media, the bulbs are prone to fungal rotting.
References
Du PLessis, N.M. & Duncan, G.D. 1989. Bulbous plants of southern Africa. Tafelberg, Cape Town.
Duncan, G.D. 2010. Grow bulbs. Kirstenbosch Gardening Series. South African National Biodiversity Institute, Cape Town.
Duncan, G.D., Jeppe, B.J. & Voigt, L. 2021. Field guide to the Amaryllis family of southern Africa and surrounding territories. Galley Press, Nelspruit.
Hibbin, L. 2021. Observation of Gethyllis afra, Cape Peninsula, Western Cape. iNaturalist. Online. https://www.inaturalist.org/observations/103250057.
Liltved, W.R. 1992. The Kukumakrankra, past and present. Veld & Flora 78(4): 104–106.
Louw, T. 2020. Observation of Gethyllis afra, Cape Peninsula, Western Cape. iNaturalist. Online. https://www.inaturalist.org/observations/67188810.
Musara, C. & Maroyi, A. 2019. Botany, ethnobotanical uses, biological and chemical properties of Gethyllis afra L. (Amaryllidaceae). Journal of Pharmacy and Nutrition Sciences 9: 184–188.
Snijman, D.A. (ed.). 2013. Plants of the Greater Cape Floristic Region 2: The Extra Cape Flora. Strelitzia 30. South African National Biodiversity Institute, Pretoria.
Snijman, D. & Victor, J. 2004. Gethyllis afra L. National Assessment: Red List of South African Plants version 2020.1. Accessed on 2023/04/11.
Thring, T.S. & Weitz, F.M. 2006. Medicinal plant use in the Bredasdorp/Elim region of the southern Overberg in the Western Cape province of South Africa. Journal of Ethnopharmacology 103: 261–275.
Watt, J.M. & Breyer-Brandwijk, M.G. 1962. The medicinal and poisonous plants of southern and eastern Africa , edn 2. Livingstone, Edinburgh & London.
Credits
Graham Duncan
Kirstenbosch National Botanical Garden
July 2023
Plant Attributes:
Plant Type: Bulb
SA Distribution: Western Cape
Soil type: Sandy, Loam
Flowering season: Early Summer, Late Summer
PH: Acid, Neutral
Flower colour: White
Aspect: Full Sun, Morning Sun (Semi Shade), Afternoon Sun (Semi Shade)
Gardening skill: Challenging
Special Features:
Fragrant
Good potplant
Medical plant
Useful plant
Horticultural zones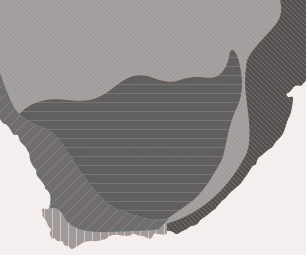 Zone 2 Coastal winter rainfall, frost free
Google QR Code Generator