Gnidia denudata Lindl.
Family: Thymelaeaceae
Common names: furry saffron bush (Eng.); saffraan (Afr.)
Introduction
Gnidia denudata is an attractive bushy shrub with long hairs that gives an effect of silver-like foliage. Like any other Gnidia species, it has terminal inflorescences (cluster of flowers at the top end of the stem), with pale yellow flowers in spring to early summer.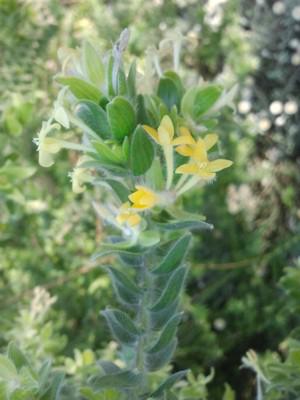 Description
Description
Gnidia denudata is a scrambling shrub growing 2–4 m high, with a spread of 3 m. Like any other Thymelaeaceae species, G. denudata has a smooth and slender stem which has a distinct characteristic of bark that tears off in strips. Leaves are sessile (leaf attached directly to the base) and closely decussate (paired leaves arranged opposite and at 90° angles), lanceolate, light green, with obtuse apex, and three or four distinctive veins on the underside of the leaf surface. Long hairs cover the whole leaf, branches and bases of the flowers.
Gnidia has a terminal inflorescence of pale yellow flowers in a bunch of 8 to 10 flowers. They have yellow, long tubular sepals, that could easily be confused as petals, with 8 pairs of small petal-like glands, sometimes fleshy. The other characteristic that you do not normally see, is the four anthers above the flower and four fused below the stigma and superior ovary. The flowering time is in August with a peak in September (from spring to midsummer). The flowers are fragrant at night.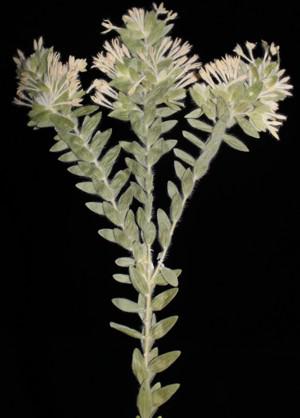 Conservation Status
Status
This species has not been selected to be of conservation concern; therefore it is red listed as LC (Least Concern); Gnidia denudata is not threatened.
Distribution and habitat
Distribution description
Gnidia denudata has a restricted distribution from Swellendam to the coastal forests margins of George and Knysna in the Western Cape, to Humansdorp and Port Elizabeth in the Eastern Cape. It is a full sun-hardy shrub, that is adapted to cold, wet winters and hot, dry summer of the Western Cape region and the summer rainfall region of the Eastern Cape.
Derivation of name and historical aspects
History
Gnidia is the largest genus in the Thymelaeaceae family, with 140 species in southern Africa, Madagascar and tropical Africa, of which 97 of the species occur in South Africa, and some of the species occurring in the Cape Floristic Region.
There is a close relationship between Gnidia denudata, G. geminiflora, G. fastigata and G. anomala. They all occur in tropical  and South Africa, and they have the same floral characteristics, apart from G. anomala, which has an upper row of stamens that could be either smaller than the lower stamens, sterile, or completely absent (Rautenbach 2006).
 
Ecology
Ecology
Gnidia denudata has a hairy and slightly silvery foliage that reflects sunlight and prevents loss of water through leaves, which is an adaptation to the hot and dry summers of the Western Cape. Because of the sweet scent at night, G. denudata is suspected to be pollinated by moths.
Uses
Use
Apart from the horticultural uses, there have been medicinal uses from other species of this genus, whereas, like any other species of the Thymelaeaceae, the fibrous bark of G. denudata has been traditionally used to make ropes, twine, paper and ceremonial clothing.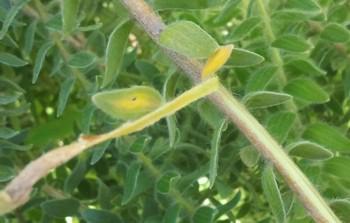 Growing Gnidia denudata
Grow
G. denudata is best suited for planting in coastal and semi-coastal fynbos gardens as garden filler behind small shrubs and ground covers.   Space it at least 3 m apart when planting, since it has a tendency to overgrow other plants. In late winter, prune overlapping branches almost to the ground, or cut back for shaping at least every 2–3 years and expect it to resprout in mid-summer to autumn.
For increased growth, add an organic fertilizer. There have been no pests recorded that attack this plant, other than Phytophthora.
Gnidia denudata is best propagated from tip, stem and heel cuttings taken in summer. Use a root-stimulating hormone for semi-hardwood. The plant material must be taken from a healthy, vigorous mother stock, preferably at the coolest time of the day, to prevent water loss during cutting. Use a well-drained, rooting mixture of bark, silica grit, polystyrene or perlite, and water well. Place the cuttings on warm benches, in a moderate humid, misthouse. Rooting should take place after 5–6 weeks. Once cuttings have produced adequate roots, transplant into a slightly bigger pot. After 4–5 weeks, once well-established, transplant cuttings into larger containers and water regularly until they are fully grown. Established plants can be transplanted into bigger containers or out into the garden.
References
Bond, P. & Goldblatt, P. 1984. Plants of the Cape flora. A descriptive catalogue. Journal of South African Botany Suppl. Vol. 13, National Botanic Gardens of South Africa, Kirstenbosch, Cape Town.
Plants of southern Africa: an online checklist. http:posa.sanbi.org
Manning, J. 2007. Field guide to Fynbos. Struik Publishers, Cape Town.
Raimondo, D., Von Staden, L., Foden, W., Victor, J.E., Helme, N.A., Turner, R.C., Kamundi, D.A. & Manyama, P.A. (eds) 2009. Red list of South African plants. Strelitzia 25. South African National Biodiversity Institute, Pretoria.
Rautenbach, M. 2006. Gnidia L. (Thymelaeaceae) is not monophyletic: taxonomic implications for Gnidia and its relatives in Thymelaeoideae, http://hdl.handle.net/10210/784
Credits
Mpendulo Gabayi
Kirstenbosch National Botanical Garden
February 2015
Plant Attributes:
Plant Type: Scrambler, Shrub
SA Distribution: Eastern Cape, Western Cape
Soil type: Sandy, Loam
Flowering season: Spring, Early Summer
PH:
Flower colour: Cream, Yellow
Aspect: Full Sun
Gardening skill: Average
Special Features:
Fragrant
Hedge/screen
Useful plant
Pioneer plant
Horticultural zones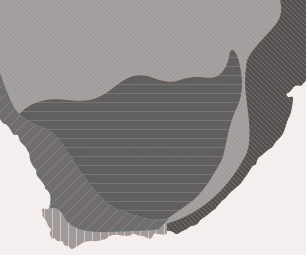 Zone 1 Coastal summer rainfall, frost free
Zone 2 Coastal winter rainfall, frost free
Google QR Code Generator