Grewia flava DC.
Family: Malvaceae
Common names: velvet raisin, wild currant, brandybush (Eng.); rosyntjiebos, brandewynbos, wilderosyntjie (Afr.); mothetlwa (Nso.); umlalampunzi, unhlwampunzi (Zul.)
SA Tree No: 459.1
Introduction
A hardy shrub or small tree up to ± 4 m high, it gives an impressive show of yellow, star-shaped flowers in summer. This tree is ideal to attract birds to your garden and will make them stay longer or become regular visitors because of the abundance of fruit produced.
Description
Description
Grewia flava is a shrub or small tree, 2–4 m tall. The grey bark on the young branches, which is usually covered with thick-growing but quite short hairs, tends to turn dark grey and becomes smooth the older the tree gets; this is also noticeable on the stems. The greyish green leaves are alternately arranged and are covered in fine hairs and it appears to be a lighter shade of green on the underside of the leaves. The apex (tip of the leaves) is rounded, whereas the margin is serrated. Three conspicuous veins from the leaf base is characteristic of this tree; a 2 mm long leaf stalk is also very noticeable.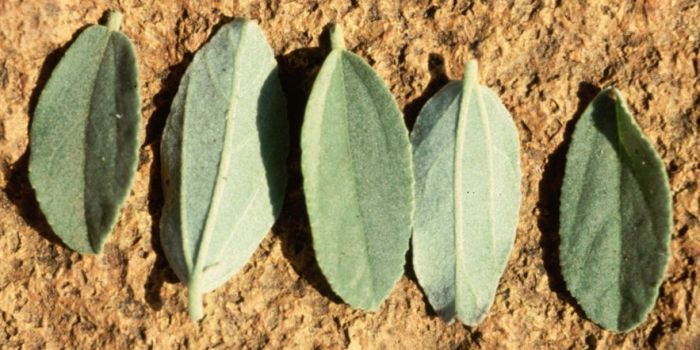 The flowers appear in branched heads from early summer until mid-autumn (October to March) and are about 10–15 mm in diameter.
The 2-lobed fruit is ± 8 mm in diameter, green, turning reddish brown when ripe. The sap wood appears to be light and the hard wood is brown, with a fine texture.
Conservation Status
Status
According to the Red List of South African plants, the conservation status of this plant species is at a low risk and, therefore, assessed as Least Concern (LC).
Distribution and habitat
Distribution description
Grewia flava is not endemic to South Africa; the tree's Provincial distribution includes the Free State, Gauteng, KwaZulu-Natal, Limpopo, Mpumalanga, Northern Cape and North West. It also occurs in Swaziland, Zimbabwe, Botswana, Namibia and Angola. It grows in dry bushveld and appears to prefer sandy soils, and it takes on more the form of a shrub in compacted soils.
Derivation of name and historical aspects
History
The genus Grewia formerly belonged to the linden family (Tiliaceae), but was later placed in the family Malvaceae because of certain doubts surrounding the placement of Grewia and similar genera.
The genus Grewia was named by Carl Linnaeus in honour of the English botanist Nehemiah Grew (1641–1712). Nehemiah was a leader in the field of plant anatomy and microscope researching throughout his life. His study of pollen paved the way for present day palynology. The specific epithet flava means 'yellow' and refers to the colour of the flowers.
There are about 321 accepted species of Grewia and the genus contains ± 250 synonyms. The species are widely distributed in Africa, Asia and Australia. Other southern African species covered in this series include: Grewia occidentalis, G. flavescens, G. bicolor, G. lasiocarpa, G. hexamita, G. robusta, G. retinervis and G. monticola.
Ecology
Ecology
The larvae of some butterflies, such as the Leucochitonea levubu (white-cloaked skipper) and Abantis tettensis (spotted velvet skipper) that belong to the family Hesperiidae, feed on species of Grewia, including the brandybush. The white-cloaked skipper is found from Botswana to the former Transvaal and to Zimbabwe, whereas the spotted velvet skipper's distribution includes Namibia, Botswana, the former Transvaal and the Northern Cape and from Zimbabwe to Zaire and Kenya.
The leaves and fruits are enjoyed by domestic stock, as well as wild animals such as Kudu and Giraffe and a large variety of birds.
Uses
Use
The bark of the brandybush was often used to manufacture rope. The fruits are still used to enhance a kind of brandy or 'mampoer'. The sweet vitamin C-enriched fruit can be enjoyed on its own as well. Traditionally porridge was prepared from the dried fruit after processing it into a flour. The wood is hard and fine-grained and is used for sticks. Earlier hunters, like the San community, used to make their bows and arrows from the branches of this plant.
Growing Grewia flava
Grow
This plant will grow best in well-drained soil and in a full sun position. It is quite safe to be planted near paved areas in the domestic garden, seeing that it does not have an aggressive root system. Because of the abundance of flowers, it can be successfully used as a focal point in the garden.
The plant is quite hardy and can withstand frost. Over-watering should be avoided when the plant is established.
The best propagation method is by seeds. Select fresh seeds, clean them and dry them in a well-ventilated shady area. Soak the seeds in water for at least 24 hours, the initial water must be hot water. Sow the seeds in seedling trays and cover it about 5 mm deep; use only river sand as the growth medium. Place the trays in a warm sheltered area. Do not let the growth medium dry out. A constant moisture level needs to be maintained for successful germination. The germination of the seeds is usually inconsistent, a success rate of about 50–70 % has been observed. Seedlings can be planted out into containers when they reach the 2-leaf stage.
References
Boon, R. 2010. Pooley's trees of eastern South Africa, a complete guide. Flora & Fauna Publications Trust, Durban.
Coates Palgrave, K. 2002. Trees of southern Africa. Struik, Cape Town.
Foden, W. & Potter, L. 2005. Grewia flava DC. National Assessment: Red List of South African plants version 2017.1. Accessed on 2019/11/13.
Johnson, D. & Johnson, S. 1993. Gardening with indigenous trees and shrubs. Southern Book Publishers, Cape Town.
Plants of the World online: Grewia flava DC. http://www.plantsoftheworldonline.org/taxon/urn:lsid:ipni.org:names:834230-1 Accessed on 21 Nov 19
Pooley, E. 1993. The complete field guide to trees of Natal, Zululand and Transkei. Natal Flora Publication Trust, Durban.
Schmidt, E., Lötter, M. & McCleland, W. 2002. Trees and shrubs of Mpumalanga and Kruger National Park. Jacana, Johannesburg.
Van Wyk, B. & Van Wyk, P. 1997. Field guide to trees of southern Africa. Struik, Cape Town.
Van Wyk, B.-E. & Gericke, N. 2000. People's plants. Briza Publications, Pretoria.
Venter, F. & Venter, J. 1996. Making the most of indigenous trees. Briza Publications, Pretoria.
Von Breitenbach, F. 1990. National list of indigenous trees. Second revised edition. Dendrological Foundation, Pretoria.
Wikipedia: Abantis tettensis. https://en.wikipedia.org/wiki/Abantis_tettensis. Accessed on the 2019/11/14.
Wikipedia: Leucochitonea.https://en.wikipedia.org/wiki/Leucochitonea. Accessed on the 2019/11/14.
Wikipedia: List of Grewia species.https://en.wikipedia.org/wiki/List_of_Grewia_species. Accessed on the 2019/11/14.
Credits
Benjamin Festus
Kirstenbosch National Botanical Garden
November 2019
Photos: Pitta Joffe
Plant Attributes:
Plant Type: Shrub, Tree
SA Distribution: Free State, Gauteng, KwaZulu-Natal, Limpopo, Mpumalanga, North West, Northern Cape
Soil type: Sandy, Loam
Flowering season: Early Summer, Late Summer, Autumn
PH:
Flower colour: Yellow
Aspect: Full Sun
Gardening skill: Easy
Special Features:
Attracts birds
Attracts butterflies
Drought resistant
Hedge/screen
Edible plant
Useful plant
Horticultural zones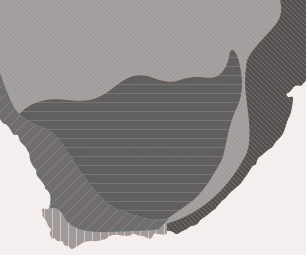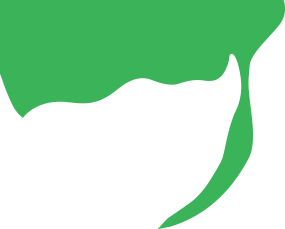 Zone 1 Coastal summer rainfall, frost free
Zone 2 Coastal winter rainfall, frost free
Zone 3 Winter rainfall Karoo, light frost
Zone 4 Summer rainfall Karoo and Highveld, Frost in winter
Zone 5 Bushveld summer rainfall, Light frost
Google QR Code Generator