Grewia monticola Sond.
Family: Malvaceae
Common names: grey raisin, silver raisin (Eng.); vaalrosyntjie (Afr.); umsiphane (Swazi); nsihana (Tsonga); mogwanakg & ocirc;mo, mogwana (Tswana); umlalampunzi, isiphane, umdliwampunzi (Zulu)
SA Tree No: 462
Introduction
The mountain-loving Grewia monticola has beautiful, bright yellow flowers. It is a frost-resistant, hardy shrub or small tree that is adaptable to all soils, from clay to sand, and does not require much water. Its fruits are irresistible to birds.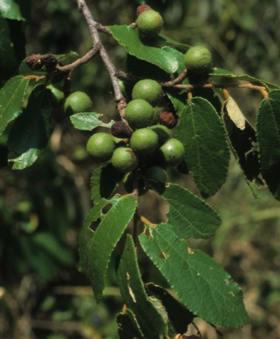 Description
Description
Grewia monticola is a shrub or small tree, up to 10 m high. The stem is crooked. Its bark is rough, grey-brown. The young branchlets are densely hairy, white to pale brown, becoming grey to brown and rough.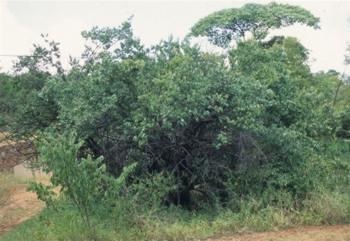 The leaves are alternate, simple, obliquely elliptic-oblong to ovate, 25-90 x 10-50 mm, apex pointed. They are 3-veined from the asymmetrically lobed or rounded base, ± leathery, slightly rough above due to scattered star-shaped hairs or smooth, green to grey-green and somewhat wrinkled, below velvety grey or white, with scattered russet hairs on veins, margin irregularly and coarsely serrate. The petiole (leaf stalk) is about 5 mm long and hairy.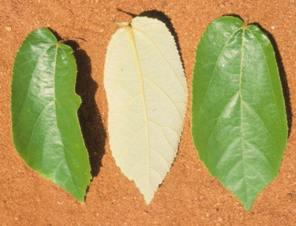 The flowers are small, bright yellow, borne in axillary clusters at the end of branches, often in profusion, with sepals up to 10 mm long and petals shorter; flowering time from October to March.
The fruits are round and fleshy drupes (fruits such as plums), yellowish-orange and red when ripe, entire or deeply 2- lobed, up to 8 mm in diameter.
Conservation Status
Status
According to Raimondo et al. (2009), Grewia monticola was of Least Concern (LC), when it was evaluated against the five IUCN criteria, as it does not qualify for the categories Critically Endangered, Endangered, Vulnerable or Near Threatened.
Distribution and habitat
Distribution description
Grewia monticola occurs over a range of altitudes, in riverine vegetation, bushveld and in open woodland. It is frequently associated with termite mounds, often together with its look-alike, G. hexamita. It is widespread, from north-eastern KwaZulu-Natal to Tanzania, Uganda, Zambia and Botswana.
Derivation of name and historical aspects
History
The genus Grewia was named after Nehemiah Grew (1641-1712), an English physician. The specific name monticola means mountain-living.
Grewia monticola is a most variable species, probably because it freely hybridises with G. bicolor to produce a fertile hybrid G. subspathulata.
Ecology
Ecology
Grewia monticola is often associated with termite mounds and riverine vegetation, at a wide range of altitudes in summer rainfall areas.
Uses
Use
The wood of this Grewia is red and is used for walking sticks, assegai shafts and ornaments. The leaves are browsed by game and livestock. The fruit is edible and irresistible to birds.
Growing Grewia monticola
Grow
Grewia monticola makes a delightful garden shrub and a good screen. It is ideal in bush clumps or a bird garden and grows best in a warm climate with moderate rainfall.
It can be propagated from seed, but germination is erratic; for best results use seed collected from wild animal droppings. Initially growth in height is about 50 cm per year but it slows down as the plant thickens out. Flowering and fruiting normally start when the tree is two to three years old.
References
Boon, R. 2010. Pooley's Trees of eastern South Africa: A complete guide , edn 2. Flora & Fauna Publication Trust, Durban.
Coates Palgrave, M. 2002. Keith Coates Palgrave Trees of southern Africa , edn 3. Struik, Cape Town.
Johnson, D., Johnson S., Nichols, G. 2002. Gardening with indigenous trees . Struik, Cape Town.
Raimondo, D., Von Staden, L., Foden, W., Victor, J.E., Helme, N.A., Turner, R.C., Kamundi, D.A. & Manyama, P.A. (eds). 2009. Red List of South African plants 2009. Strelitzia 25. South African National Biodiversity Institute, Pretoria.
Schmidt, E., Lötter, M. & McCleland, W. 2002. Trees and shrubs of Mpumalanga and Kruger National Park. Jacana, Johannesburg.
Van Wyk, A.E., Van den Berg, E., Coates Palgrave, M. & Jordaan, M. 2011. Dictionary of names for southern African trees: Scientific names of indigenous trees, shrubs and climbers with common names from 30 languages , edn 1. Briza Publications, Pretoria.
Van Wyk, A.E. & Van Wyk, P. 1997. Field guide to trees of southern Africa. Struik, Cape Town.
Van Wyk, A.E., Van Wyk, P. & Van Wyk, B-E. 2000. Photographic guide to trees of southern Africa. Briza Publications, Pretoria.
Credits
M.S. Mothogoane
National Herbarium, Pretoria
November 2012
Plant Attributes:
Plant Type: Shrub, Tree
SA Distribution: Gauteng, KwaZulu-Natal, Limpopo, Mpumalanga, North West
Soil type: Sandy, Clay
Flowering season: Early Summer, Late Summer
PH: Neutral
Flower colour: Yellow
Aspect: Full Sun, Shade
Gardening skill: Challenging
Special Features:
Attracts birds
Hedge/screen
Edible plant
Useful plant
Horticultural zones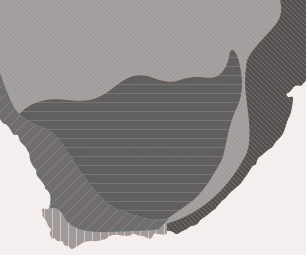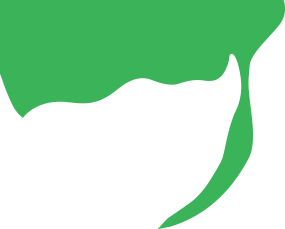 Zone 1 Coastal summer rainfall, frost free
Zone 4 Summer rainfall Karoo and Highveld, Frost in winter
Zone 5 Bushveld summer rainfall, Light frost
Google QR Code Generator