Haplocarpha scaposa Harv.
Family: Asteraceae
Common names: false gerbera (Eng.); melktou (Afr.); khutsana (Southern Sotho); isikhali (Xhosa)
Introduction
If you have a wetland or stony area in your garden, try the secret power of the false gerbera. Its magic carpet is suitable for small and large gardens.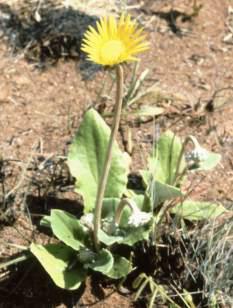 Description
Description
Haplocarpha scaposa is a fast-growing perennial plant that forms a mat of pale yellow flowers. These are up to 40 - 80 mm in diameter, are produced from September to March, and are followed by very thin seeds which are easily dispersed by the wind.
The thick strong root stocks reach down to 600 mm; flat leaves arise from the base. The entire surface of the leaf is densely hairy, giving it a woolly white appearance, especially the undersurface where the veins are almost parallel.
Conservation Status
Status
Haplocarpha scaposa is a very common plant and is not regarded as a threatened species.
Distribution and habitat
Distribution description
The genus Haplocarpha has about 10 species in Africa of which about five occur in central Africa; it is absent from Namibia and Botswana. Haplocarpha scaposa is endemic to Africa and is widely distributed in wetland areas of Mpumalanga, the south-eastern Free State, Swaziland and the Eastern Cape; it also extends to eastern Africa.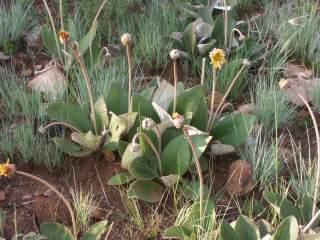 Derivation of name and historical aspects
History
The genus name Haplocarpha is derived from the Greek words haplos meaning single, spread out, and karphos referring to the pappus. The epithet scaposa is a Latin word that means with scapes, referring to the leafless flowering stems.
Ecology
Ecology
In its natural habitat Haplocarpha scaposa is often visited by beetles and honey bees that feed on the pollen, thus pollinating the flowers. The flower stalk remains attached for about 21 days. As soon as the seed dries out, it is dispersed by the wind up to 15 m away.
Uses
Use
Pooley (1998) reports crushed Haplocarpha scaposa leaves being used by women during menstruation; and by traditional healers when consulting their divining bones. The white felt of the leaves was once used as tinder.
Growing Haplocarpha scaposa
Grow
This ground cover can be used in large areas of the garden, in semi-shade or full sun where it thrives. It also grows well in wetland or moist areas. Young plants require protection in areas that experience heavy frost, it being a frost-tender ground cover.
It is easily propagated from seeds. Reap the dry flowerheads and sow the seeds in well-drained seed trays using a seedling mix, (± 0.2 cm deep) and place in a semi-shaded area, ensuring that they do not dry out. Germination usually takes 7-14 days, if the seeds are sowed correctly. Seedlings can be transplanted to individual Polly bags when they have 2-3 leaves.
As an alternative, mature plants can be divided, but this should be done after flowering and when the plants have formed large clumps. This ground cover is ideal for summer rainfall areas, giving an excellent show when in flower.
Haplocarpha scaposa can be a problem if it is not well controlled as it seeds itself and spreads quite quickly. But, on the positive side, it prevents weeds from growing in the same flowerbeds.
This plant has its own problems with regard to pests and diseases. Watch out for Spotted Maize Beetle on the flowerheads; it lays its eggs in clusters under dry leaves. Adults eat pollen, clustering on various flowers. The beetles are active from middle to late summer. Another insect is the common Rose Aphid, but it is only found in smaller colonies on the flower stalks. To prevent the aphids from eating the flowers, inter-planting with wild garlic is an ideal solution.
References
Fabian, A. & Germishuizen, G. 1982. Transvaal wild flowers. Macmillan, Johannesburg.
Jackson, W.P.U. 1990. Origins and meaning of names of South African plant genera. Ecolab, Botany Department, University of Cape Town.
Manning, J. 2003. Photographic guide to the wild flowers of South Africa. Briza Publications, Pretoria.
Pooley, E. 1998. Field guide to wild flowers of KwaZulu-Natal and the Eastern Region. Natal Flora Publications Trust, Durban.
Credits
Eliot Lithudzha
Pretoria NBG
September 2007
Plant Attributes:
Plant Type: Ground Cover, Perennial
SA Distribution: Eastern Cape, Free State, Gauteng, KwaZulu-Natal, Mpumalanga, North West
Soil type: Clay
Flowering season: Early Summer, Late Summer
PH: Neutral
Flower colour: Yellow
Aspect: Full Sun, Morning Sun (Semi Shade), Afternoon Sun (Semi Shade)
Gardening skill: Easy
Special Features:
Feeds honeybees
Wet sites
Horticultural zones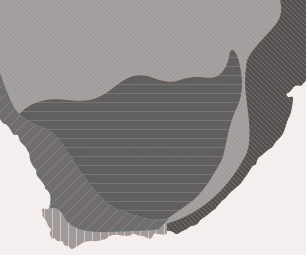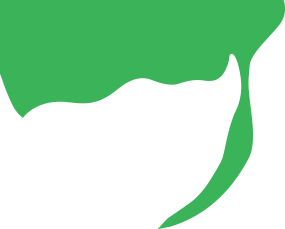 Zone 1 Coastal summer rainfall, frost free
Zone 4 Summer rainfall Karoo and Highveld, Frost in winter
Zone 5 Bushveld summer rainfall, Light frost
Google QR Code Generator