Haworthia zantneriana Poelln.
Family: Asphodelaceae
Common names: Steytlerville haworthia (Eng.), Steytlerville dwergaalwyntjie (Afr.).
Introduction
Haworthia zantneriana is a dwarf, cluster-forming, cliff-hugger, with rosettes of light green, linear lanceolate, succulent leaves with pale, longitudinal markings, bearing a solitary inflorescence of small white flowers in spring and early summer. It grows in dry river valleys south of Steytlerville in the Eastern Cape. Best cultivated in containers.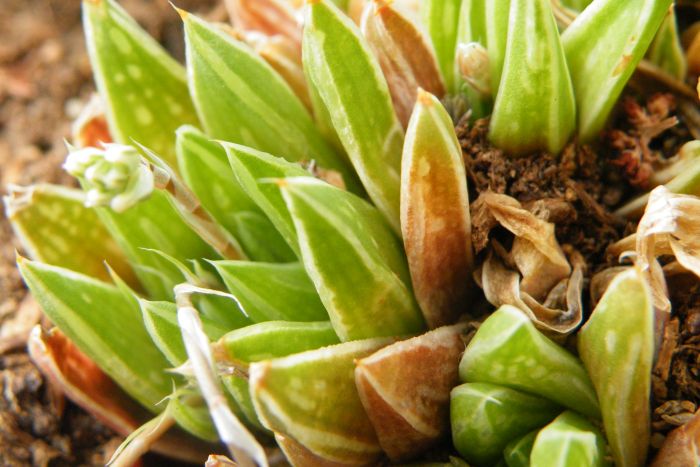 Fig. 1. A close-up of a cluster of Haworthia zantneriana in cultivation at Kirstenbosch National Botanical Garden (ex Campher's Poort).
Description
Description
Plants dwarf-sized, rosulate, prolific from the base, forming clusters up to 60 mm in diameter and consisting of up to 12 heads. Rosettes about 30 mm in diameter. Roots grey, terete. Leaves up to 40, triangular to linear-lanceolate, attenuate, at first erect becoming ascending-spreading, soft, margin entire, white; abaxial surface keeled, green becoming purplish during dry periods; apex mucronate. Inflorescence racemose, up to 250 mm long; 17–35-flowered in distal half. Perianth tubular, curved, ascending-spreading, 15–18 mm long, white with green mid-stripe. Ovary tubular, 2 × 1.5 mm, green; stigma 1 mm long, widening and truncate at apex.
Flowering occurs mainly from spring to early summer (October to November). Seeds dispersed by wind, in summer and early autumn.
Fig. 2. A close-up of a solitary plant of Haworthia zantneriana growing at Kirstenbosch National Botanical Garden (ex Campher's Poort).
Conservation Status
Status
Quite common and definitely not threatened, it is well protected by its sheer cliff-face habitat and its distribution falls within a greater conservation region. Classified as Least Concern (LC).
Distribution and habitat
Distribution description
Haworthia zantneriana grows widespread in the various dry river valleys of the southern Great Karoo from near Willowmore in the west to Campher's Poort in the east, at an altitude of 600–1500 m. It grows on quartzitic sandstone (light-coloured and smooth-textured), of the Witteberg Group, (Witpoort Formation, Cape Supergroup). The cliff substrate has many ledges, crevices and fissures, that are ideal for establishment of the plants. The plants are chasmophytes, occurring on rock slabs and inaccessible vertical cliff faces.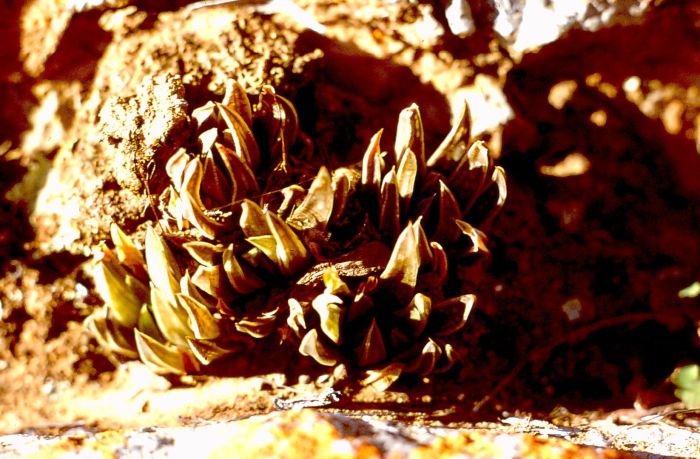 Fig. 3. Haworthia zantneriana in habitat at Campher's Poort, Eastern Cape.
It grows on narrow shady kloofs, mainly on southern aspects. The plants are firmly rooted in crevices and clusters moulded to rock crevice size. Temperatures are high in summer (35–40°C). Winters are cooler but frost is absent. Rainfall occurs throughout the year, ranging from 250–400 mm per annum in the form of thunder showers or cyclonic winter rain.
The associated vegetation consists of Groot Thicket of the Albany Thicket Biome (Mucina et al. 2006). Associated cliff-dwellers include: Bulbine latifolia, Crassula perfoliata var. minor, Haworthia glauca, Lampranthus affinis, Ledebouria loedolffiae and Ornithogalum juncifolium.
Derivation of name and historical aspects
History
Haworthia zantneriana was named by Von Poellnitz in The Cactus Journal in 1936, for Major Alfred Zantner (–1953).
It is perhaps closest to Haworthia monticola, another dwarf Haworthia growing in similar habitats, the latter can be distinguished by its leaves with small spines.
Ecology
Ecology
The leaves are flattened, becoming more spreading in shadier environments, an adaptation to maximise absorption of light. They are green, becoming purplish during dry periods, reducing absorption of light and slowing down photosynthesis. They are long-lived, , wither from the base. They are very fleshy, soft, becoming turgid after rain, but channelled during dry periods, an adaptation to the extreme dry habitat.
The soft textured, unarmed leaf and entire margin suggest a reduction in armament in response to the undisturbed cliff habitat, in contrast to the thorny but heavily grazed surrounding thicket vegetation. Plants within reach of herbivores, such as the rock hyrax, also known as dassies, (Procavia capensis), are grazed in habitat, as seen at Campher's Poort.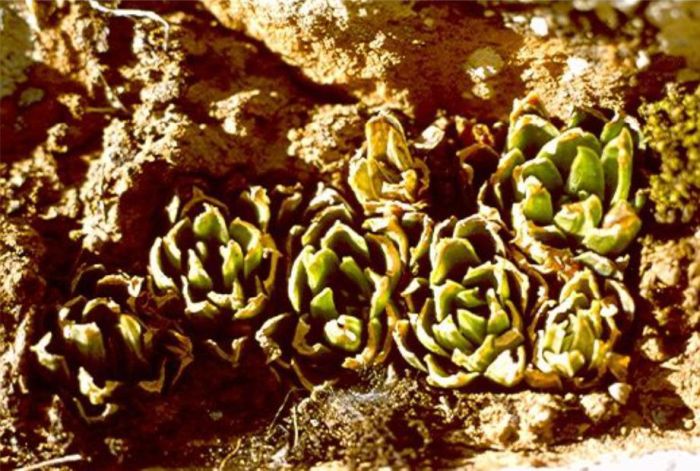 Fig. 4. A cluster of the Haworthia zantneriana growing in habitat at Campher's Poort, the plants have been grazed by dassies (Procavia capensis).
The inflorescence grows ascending to spreading, the white flowers attract flying insects to accomplish cross-pollination. The capsule ripens in early summer and the seeds are dispersed by wind. They are small, angular and ideal for establishment in crevices. 
Seeds ripen in early summer, coinciding with the summer rainfall, when the chances of successful establishment are highest. Germination occurs within 14–21 days.
Haworthia zantneriana suckers freely from the base, forming dense, rounded clusters. Continual sprouting from the base represents an efficient vegetative backup dispersal strategy for this harsh cliff-face environment. Detached clusters or heads will also root if they fall into a crevice.
Uses
Use
No medicinal or cultural uses have been recorded. It is well-established in cultivation throughout the world.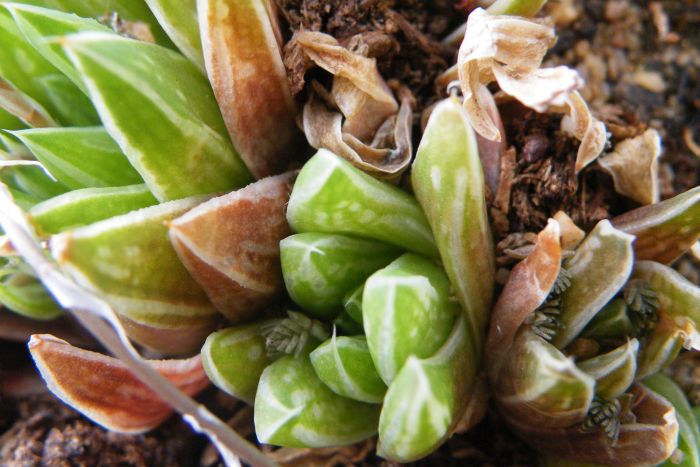 Fig. 5. A close-up of a rosette of Haworthia zantneriana growing at Kirstenbosch National Botanical Garden (ex Campher's Poort).
Growing Haworthia zantneriana
Grow
Haworthia zantneriana, due to its small size, is best grown as a pot plant. The soil should be sandy and slightly acid, the plants kept in small containers, placed in partial shade or dappled shade. Plants are easily propagated by division and they grow well in cultivation. Its very easy-growing nature maximises survival rate.
Plants rapidly respond to watering, becoming turgid. Feed sparingly with an organic fertiliser throughout the year.
Sow seed in autumn in a shallow tray in a sandy mixture (e.g. peat, sand and polystyrene) and keep moist. Germination occurs within 3 weeks and once large enough to handle, transfer the seedlings to individual containers. Place containers in a shady position but with full light. The south side of a building is ideal.
Plants are relatively disease free but aphids, slugs and snails can sometimes be a problem.
References
Bayer, M.B. & Van Jaarsveld, E.J. 2001. Haworthia. In U. Eggli. (ed.), Illustrated handbook of succulent plants: Monocotyledons. Springer, Berlin.
Bayer, M.B. 1999. Haworthia revisited, a revision of the genus. Umdaus Press, Hatfield.
Haworth, A. 1819. Supplementarum Plantarum Succulentarum. London.
Mucina, L. & Rutherford, M.C. (eds) 2006. The vegetation of South Africa, Lesotho and Swaziland. Strelitzia 19. South African National Biodiversity Institute, Pretoria.
Scott, C.L. 1968. A new species of Haworthia. Journal of South African Botany 34: 1.
Uitewaal, A.J.A. 1948. Haworthia batesiana Uitewaal sp. nov. The National Cactus & Succulent Journal 3(4): 101.
von Staden, L. 2014. Haworthia zantneriana Poelln. National Assessment: Red List of South African Plants version 2020.1. Accessed on 2022/01/06
Credits
Ernst van Jaarsveld
Kirstenbosch National Botanical Garden (Retired 2015)
Babylonstoren Farm
Extraordinary senior lecturer and researcher,
Department of Biodiversity and Conservation, University of the Western Cape
January 2022
Plant Attributes:
Plant Type: Succulent
SA Distribution: Eastern Cape
Soil type: Sandy
Flowering season: Spring, Early Summer
PH: Acid, Neutral
Flower colour: Green, White
Aspect: Morning Sun (Semi Shade), Afternoon Sun (Semi Shade)
Gardening skill: Easy
Special Features:
Drought resistant
Good potplant
Horticultural zones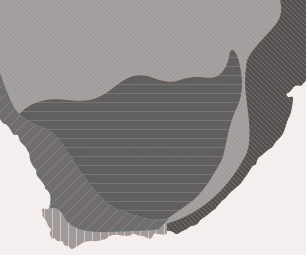 Zone 1 Coastal summer rainfall, frost free
Google QR Code Generator