Haworthiopsis reinwardtii
Haworthiopsis reinwardtii (Salm-Dyck) G.D.Rowley (Synonym Haworthia reinwardtii (Salm-Dyck) Haw.)
Family: Asphodelaceae
Common names: Reinwardt's haworthiopsis, zebra wart (Eng.)
Introduction
A clump-forming, spotty or zebra-striped, spiral leaved succulent, with an intriguing miniature size and outstanding form.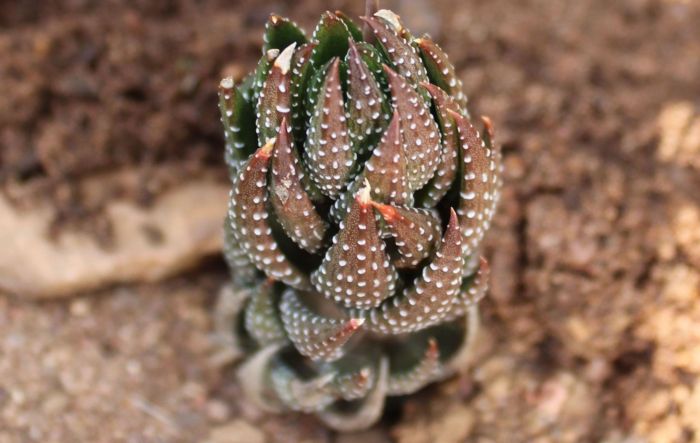 Description
Description
Haworthiopsis reinwardtii is a small, succulent-leaved, stemmed perennial that grows 50 to 150 mm tall, up to 200 mm. It has fleshy leaves that are spotted and arranged in a spiral sequence. The flowers are small, whitish pink, in long, thin inflorescences, in spring.
Haworthiopsis reinwardtii can be easily be mistaken for H. coarctata, which has smaller, smooth and rounded tubercles, whereas H. reinwardtii has larger, flatter and bright white tubercles. Also, when compared, the leaves of H. reinwardtii are thinner and narrower.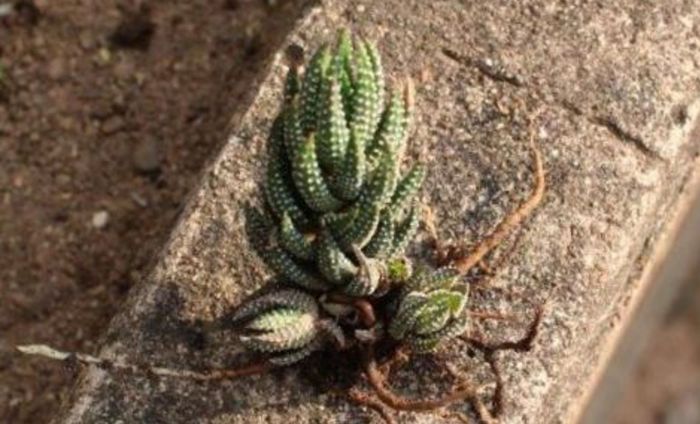 Conservation Status
Status
According to the Red List of South African plants website, the conservation status of Haworthiopsis reinwardtii is assessed as Least Concern (LC). Although it has a relatively small natural range, it is common and widespread and not in danger of extinction. It faces the threat of harvesting for the ornamental succulent trade and for the medicinal plant trade.
Distribution and habitat
Distribution description
Haworthiopsis reinwardtii is found growing on dry rocky hills and cliffs on the more exposed sides or in shade of rocks and in areas mostly inhabited by herbs and tall shrubs, under which it will be found growing. It originates in the Eastern Cape, South Africa where it grows between Peddie, East London and Port Alfred. The Eastern Cape Province is characterized by warm and temperate climate, with a vegetation varying from Valley Thicket and Karoo/Namib vegetation to Alpine Grassland and subtropical coastal flora. Temperatures range from 7 to 20ºC in winter and reach a maximum of 26ºC in summer.
Derivation of name and historical aspects
History
The genus name Haworthiopsis means 'like the genus Haworthia', because they are very similar and it was previously included in Haworthia. Haworthia was named as an honour to the British botanist and entomologist Adrian Hardy Haworth (1767–1833). The species name reinwardtii was given in honour of Dutch botanist, naturalist and biologist Casper Reinwardt (1773–1854).
Ecology
Ecology
Flowers are pollinated by wasps and bees. Locusts feed on the flowers.
Uses
Use
As much as there is no specific mention of direct use of Haworthiopsis reinwardtii culturally, many species of Haworthiopsis are known for being used for various ailments by traditional healers. They use them in concoctions in a form of intelezi that are believed to chase off evil spirits. They are also used on warriors to make them fearless, and as a love-binding spell, that, when used on someone, that person remains forever in love with the person who used it on them. 
Haworthiopsis reinwardtii is also grown as a house plant, which can be planted in pots and placed on window sills or on the veranda, and can also be planted in a miniature garden.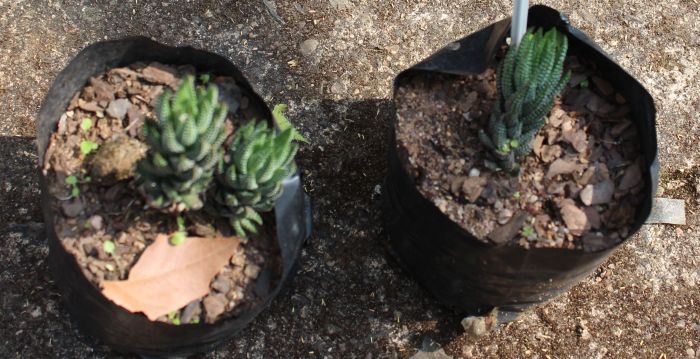 Growing Haworthiopsis reinwardtii
Grow
Haworthiopsis reinwardtii can be propagated in 3 ways: the splitting of offsets, by leaf cuttings and by seed.
When small offsets are visible around the base of the mother plant, remove them by pulling them carefully. Place the offsets aside for 2 days to allow them to dry before planting them in dry, well-drained soil and water sparingly. Discourage the settling of water on the rosette of leaves, as this will lead to rotting of the plant.
When taking leaf cuttings, ensure that the leaf is taken from a healthy mother plant. Use a well disinfected, sharp cutting tool, and leave no part of the leaf behind through careful extraction from the mother plant. Leave the removed leaves for a few days to dry to form a callus. Once the callus has formed, place the leaves on well-drained soil, slightly cover the cut section, on which roots will form, and water sparingly until rooted.
Sow seed in spring, in well-drained soil and cover lightly. Water the tray enough for the water to drain through, then place in an area with minimal light coming in to allow the germination process. 
Haworthiopsis reinwardtii is a drought tolerant plant, so it is suited to frost-free arid areas, with low rainfall, best planted in between rocks in a rocky garden, in sun or semi-shade. It can also be grown in containers and can be used in miniature gardens. When grown indoors, place in a brightly lit room and water sparingly.
References
Klopper, R.R. & Gildenhuys, S.D. 2018. Haworthiopsis (Asphodelaceae). PlantZAfrica. Online. http://pza.sanbi.org/haworthiopsis
Plant Care Today. Haworthia reinwardtii care: How to grow a healthy zebra. https://plantcaretoday.com/haworthia-reinwardtii.html. Accessed 27/08/2020.
Scott, C.L. 1981 Haworthia reinwardtii Haw. The National Cactus and Succulent Journal 36(2): 36–40.
Von Staden, L. 2014. Haworthiopsis reinwardtii (Salm-Dyck) G.D.Rowley. National Assessment: Red List of South African plants version 2020.1. Accessed on 2020/09/07.
Wikipedia. Adrian Hardy Haworth. https://en.wikipedia.org/wiki/Adrian_Hardy_Haworth. Accessed 8 Sep. 2020.
Wikipedia. Caspar Georg Carl Reinwardt. https://en.wikipedia.org/wiki/Caspar_Georg_Carl_Reinwardt. Accessed 8 Sep. 2020.
World of succulents, Succulentopedia. Haworthia reinwardtii (Zebra Wart). https://worldofsucculents.com/haworthia-reinwardtii-zebra-wart/ (Accessed 28/08/2020).
Credits
Bathabile Ndlovu
KwaZulu-Natal National Botanical Garden
September 2020
Plant Attributes:
Plant Type: Succulent
SA Distribution: Eastern Cape
Soil type: Sandy
Flowering season: Spring, Early Summer
PH:
Flower colour: White, Pink
Aspect: Full Sun, Morning Sun (Semi Shade), Afternoon Sun (Semi Shade)
Gardening skill: Easy
Special Features:
Drought resistant
Good potplant
Indoor plant
Horticultural zones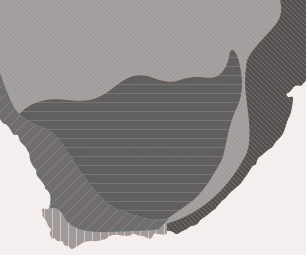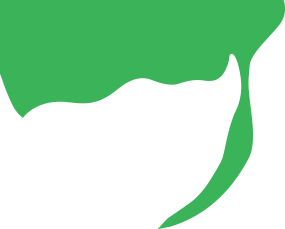 Zone 1 Coastal summer rainfall, frost free
Zone 4 Summer rainfall Karoo and Highveld, Frost in winter
Zone 5 Bushveld summer rainfall, Light frost
Google QR Code Generator